Introduction


Tiger safari in Bardiya/ Bardia National Park and Chitwan National Park and I had a few days in Kathmandu before flying back home. So I booked bird watching in Kathmandu Valley with a Guide for 3 days. If you plan to go it is worth to pay their web page tigertops.com a visit






Visa


Department of Immigration has been facilitating tourists flying to Nepal by providing Visa on Arrival. 'On Arrival' visa procedure is very quick and simple. You can expect some queues during peak Tourist season. If you wish to skip those queues, you can also consider getting Visa from Nepalese Diplomatic Missions stationed abroad prior to your arrival.

Please follow these simple procedures for Tourist Visa on Arrival at the airport (TIA) if you have not acquired Visa prior to boarding the plane.

1st Step
• Fill in ' Arrival Card '

• Fill in Online 'Tourist Visa 'form (you can fill it up prior to your arrival visiting our official website Department of Immigration / fill it up using Kiosk machines upon your arrival at the airport). If you fill it from the website, you will get submission Receipt with barcode, please print it out and bring it along for acquiring visa. It works for fifteen days and becomes invalid then after. If so, you will have to fill it up again.

2nd Step
• Make payment at the bank according to your visa requirement (15/30/90 Days)

• Get the receipt

While you can use different modes of payments (at visa fees collection counter), we advise you to carry some cash to be on the safe side.

On Arrival Visa Fee
15 Days – 25 USD
30 Days – 40 USD
90 Days – 100 USD

3rd Step
• Proceed to the Immigration Desk with your online form, payment receipts and your passport

• Hand in your documents to immigration officer for visa processing. He/she issues visa to you upon his/her satisfaction.




Guide


Tiger Tops. I booked the whole trip with Tiger Tops. From the second I had passed immigration until check-in to flight back home. Excellent service and their safari camps was excellent. Friendly staff and good service. Of course, nothing less expected when you pay TOP DOLLARS.




Flights



Thai Airways International TG319
Bangkok Suvarnabhumi Airport - Kathmandu
25Mar2018 10:15 - 25Mar018 12:25
Thai Airways International TG320
Kathmandu - Bangkok Suvarnabhumi Airport
10Apr2018 13:30 - 10Apr2018 18:15




Land transportation


I was getting around in my Guides 4WD. There is of course taxi available. But they didn´t look very comfortable.



Accommodations


Hotel Yak And Yeti
होटेल याक एण्ड यति
Durbar Marg, Kathmandu 44600, Nepal







Equipment


Canon 5D Mk. III
Canon EF 28-300/3,5-5,6 L IS USM
Canon EF 70-200/2,8L IS II USM
Canon EF 100-400mm f/4.5-5.6L IS II USM lens
Canon Speedlite 600EXII-RT flash
Canon PowerShot G7X Mark II
Panasonic HC-W585 video camera

Sound recorder
ZOOM H5 Handy Recorder




Weather / climate


Weather, we´re in Nepal so no need to search internet to find out if I need any winter clothing


Kathmandu, Nepal - Climate & Temperature
Kathmandu, Nepal - Climate & Temperature - Click picture for full size






References/Resources


Bird Conservation Nepal (BCN) - Established in 1982 is the leading organisation in Nepal, focusing on the conservation of birds, their habitats and sites.

Bird Watching in Nepal - Nepal Tourism Board

ebird - Find birding hotspots with bird checklists from all over the world

Avibase - is an extensive database information system about all birds of the world, containing over 25 million records about 10,000 species and 22,000 subspecies of birds, including distribution information for 12,000 regions, taxonomy, synonyms in several languages



www.oiseaux.net This web page is also excellent for identifying birds. There is information and range maps for many many birds from all over the world. This page is almost guaranteed to give you any answer you have about any bird in the world.

Cloudbirders - Read birding trip reports from all over the world

Fatbirder - Linking birders worldwide... Wildlife Travellers see their sister site: WAND



Fatbirder is a fantastic web page with information from, I think every country in the world. My first stop when I plan for my bird watching trips. There is information about locations and guides, well, pretty much everything you need to know. Sometimes this is the only place I need to visit to plan my trip.

BirdingPal - find a birding Guide around the world



And the web page you cannot live without. I have been around the world looking for birds. I usually have a Guide, but sometimes it is not possible to find a Guide. So, well, I have lost count on how many times I have had help to ID birds at BirdForum. Joining this forum have been very very good for my bird watching experience.

www.birdforum.net

ClimaTemps.com is the place to learn about the worlds climates with more than 4000 locations documented. Each aspect of the climate is represented using colour enhanced tables and professional graphs so that data can easily be compared by switching between locations in different tabs in your browser.

I don´t have any special bird book for Nepal, my book for Thailand covers Nepal quite well as we can find many of the birds in both Thailand and Nepal



"A Field Guide to the Birds of Thailand and South East Asia by Craig Robson"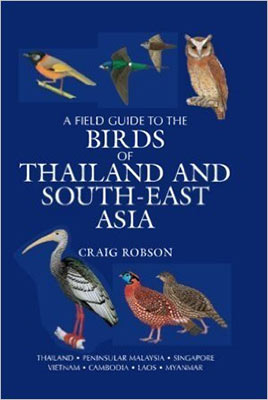 A Field Guide to the Birds of Thailand and South East Asia by Craig Robson. New edition updated with 76 species since previous edition "A Field Guide to the Birds of Thailand and South East Asia by Craig" Nick Upton at www.thaibirding.com wrote "This quite excellent book is packed full of quality illustrations and written information on 1251 species recorded in Southeast Asia"

I bought this book for bird watching in Thailand, but it goes for all over SE Asia




Places to visit


• Gokarna Forest Resort
A resort at the Gokarna Forest Reserve. There is a golf course down the mountain from the resort and on the other side of the golf course is the Gokarna Forest Reserve. I stayed at the resort area and there was a lot of birds. 2 Black Kites in the tree outside the entrance to the resort.


• Bhaktapur
Bhaktapur, literally translates to Place of devotees. Also known as Khwopa, it is an ancient city in the east corner of the Kathmandu Valley, Nepal, about 8 miles from the capital city, Kathmandu. It is located in Bhaktapur District in the Bagmati Zone.
- From Wikipedia, the free encyclopedia

A huge tourist destination, and well, it is worth 30 minutes to walk around the ancient city. I was leaving and we passed the Indrayani Temple on the way to the car. At the temple was a tree and it was full of Cattle Egrets in beautiful breeding plumage. I was spending 2 to 3 hours watching the birds.

I was collecting sticks and I put them on the top of the roof and the Cattle Egret came to check them out bringing them up the tree to build their nest. If you are in Kathmandu in April, this is the tree you don´t want to miss. I spotted a lot of beautiful birds in Nepal, but if I had to choose one place NOT TO MISS it would have been the Cattle Egret tree

• Shivapuri Nagarjun National Park
Shivapuri Nagarjun National Park is the ninth national park in Nepal and was established in 2002. It is located in the country's mid-hills on the northern fringe of the Kathmandu Valley and named after Shivapuri Peak of 2,732 m altitude. It covers an area of 159 km2 in the districts of Kathmandu, Nuwakot and Sindhupalchowk, adjoining 23 Village Development Committees. In the west, the protected area extends to the Dhading District.

Fauna
Since 2002 several surveys have been carried out to determine the faunal diversity of the protected area. In a field study carried out from July 2003 to July 2004, Indian leopard, jungle cat, large Indian civet, golden jackal, Himalayan black bear, yellow-throated marten, small Asian mongoose, Himalayan goral, barking deer, wild boar, rhesus monkey, Hanuman langur, Chinese pangolin, Indian crested porcupine, Himalayan pika, black-naped hare, Himalayan squirrel, fawn-colored mouse, brown-toothed shrew and black rat were identified.

Clouded leopard, leopard cat, jungle cat, large Indian civet, masked palm civet, crab-eating mongoose, pangolin, rhesus macaque and yellow-throated marten, were camera trapped in 2010. In 2008, intermediate horseshoe, greater horseshoe and big-eared horseshoe bats were mist netted at the entrance of Nagarjuna cave inside the park. More recently the Himalayan serow has also been recorded here.

In the western part of the park, herpetologists encountered Monocled cobra, Himalayan keelback, olive Oriental slender snake, yellow-bellied worm-eating snake, variegated mountain lizard, Oriental garden lizard, many-keeled grass skink, Sikkim skink, black-spined toad, long-legged cricket frog and horned frog in the summer of 2009.

Ornithologists recorded 318 species of birds including Eurasian eagle-owl, slender-billed scimitar-babbler, white-gorgeted flycatcher, barred cuckoo-dove and golden-throated barbet.
- From Wikipedia, the free encyclopedia

You drive up a, well, I guess they call it a road in this part of the world. But we managed to get to the gate and we walked around the area inside the gate. There was a lot of birds, especially Redstarts. Walk over the crest on your left hand side and you reach a stream and a small dam. We spotted the very shy Spotted Forktail.

We walked up the road towards the Nagi Gumba, a Buddhist temple on the mountain. When the driver lost sight of us he drove up the road until he could see us and he stopped until he lost sight of us again. A lot of birds along the road and beautiful sights over Kathmandu Valley from the mountain side.

• Ranibari Community Forest
Ranibari Community Forest - A Bird and Biodiversity Conservation Learning Centre at Kathmandu Valley, Nepal.

Ranibari Community Forest: RCF is located at the north western part of the Kathmandu Metropolitan City, is one of the few remaining natural forest patches. This is probably one and only community forest in urban setting of Nepal. The forest is floristically rich for native plant species as well as for home for many migratory and residential birds. The 6.95 hectare area of forest is surrounded by dense human settlements.
- www.birdlifenepal.org



I nice, unmaintained park with a lot of birds and I spotted a few birds that I had never seen before.
• Pulchoki/ Phulchowki
Phulchowki which means 'Hill of Flowers' in Nepali is the highest hill (2782m) among the surrounding hills of Kathmandu valley.

Phulchowki hill is surrounded by the dense forest of different plants including Rhododendron of different colors, including pure white and dark red. Because of this beautiful and dense forest different species of birds and butterflies can be found. During your hike you can see different kinds of birds such as Rufous-gorgeted, Flycatcher, Rufous-bellied Niltava, Yellow-browed Tit, Chestnut-headed Tesia, Red-billed Leiothrix, Whiskered Yuhina, Besra, Bronzed and Racket-tailed Drongos, Greater Yellow nape, Grey-headed Woodpecker, Nepal Cutia, Ultramarine Flycatcher, and Black-winged Cuckoo shrike.
- From www.naturetrail.com

We start by walking from Godawari to the marble quarry through the forest. We spot many birds and I saw a wholebunch of the very beautiful Red-billed Leiothrix. I was running after the birds but no pictures. We took the car from the marble quarry and we started to drive up Pulchoki towards the Buddhist shrine on top of the mountain (2782m)

We use the same technique as we used in Shivapuri Nagarjun National Park, I walk with the Guide and the car follow us. We spotted many birds at the bottom of the mountain but not many on top of the mountain.

My eBird checklist for "Lower Pulchowki--lowest few miles of road" is available HERE

My eBird checklist for "Mount Pulchoki" is available HERE

• Godawari Botanical Garden
The National Botanical Garden is located in the base of Mount Phulchoki at Godawari (1515m.) at the south east corner of Kathmandu valley. The area of the Garden is 82 hectare. It is surrounded by evergreen natural forests. The temperature ranges between 20°C and 30°C during summer and -5°C to 20°C during winter.



We spotted some birds in the Botanical Garden and three of them I had never seen before. The beautiful Red-billed Blue Magpie, Grey-headed Woodpecker and the Great Barbet. But I was disappointed with the pictures.



Kathmandu Valley bird watching map





Bird checklist


I never use any bird lists, but since I try to make it in to Cloudbirders. A very helpful site when planning your birding trips. But they ask for a bird checklist, and if I use their service, of course I want to contribute as well. My two first bird watching trip reports was rejected by Cloudbirders.

So I started to take ideas from the reports I found on Cloudbirders. So I have started to use bird lists, eBird generate one for me and I can post it on Cloudbirders. I will post my birds on eBird and on my different "BIRDS THAT I HAVE OBSERVED" pages.

Check lists can come in handy to find out the local name of the bird etc. And Avibase have a list with pictures and sounds, excellent! , Nepal below.

So I will post bird checklists here and if my Guides provide me with checklists I will also post them here.




Nepal bird checklist from Avibase, click HERE - eBird version 2018

Avibase is providing you with bird checklists from all over the world. And I´m impressed by their web page. Select country and area and you get the bird checklist. Like the PDF files I got from Avibase on the links above. You also get the checklist with pictures and sounds.

The best part is that you get the local names of the birds and the online checklist gives the names in English plus the language you have selected. But it seems like the PDF cannot handle some alphabet.

For example the Japanese language so it is blank in the PDF checklist. But it worked excellent with Swedish. But you get them in the local language on the online version.




Bird list


I only listed birds I have got on picture before I started with eBird in November 2019. Now I record all the birds that I can identify. Before that see the DAY TO DAY reports and my lists of observed birds in different countries.

And you can visit my list of "Birds I have seen in Nepal"

My eBird checklists can be found HERE




Itinerary


Click on the links below to find out if I spot any birds:



7 April 2018: Bird watching in Kathmandu Valley - Gokarna Forest Resort and Bhaktapur

8 April 2018: Bird Watching in Shivapuri Nagarjun National Park and Ranibari Community Forest

9 April 2018: Bird watching in Pulchoki/ Phulchowki and Godawari Botanical Garden




You are visitor no.
To www.aladdin.st since December 2005
Visitors from different countries since 26th of September 2011