India Wildlife and Medieval Tour for Mr. Aladdin
Mumbai – Rajkot - Sasan Gir – Alang - Ahmedabad – Delhi – Corbett – Delhi - Neemrana – Jaipur - Ranthambhore – Fatehpur Sikri – Agra – Delhi - Bandhavgarh – Kanha – Pench – Nagpur – Mumbai

34 Nights – 35 Days
Cut short to 30 days due to VISA issues
Thursday 14th of January 2016 and they called me at 5 thirty. I also had my phone as a back-up alarm. Shower and I packed my bag and I managed to be in the reception at 6 o'clock where my driver was waiting. It was cold so it was nice to get in to the car with the heating on full blast.

It was dark when we drove through the town but the market was in full swing. The market are open 24/7 because all the long distance busses from Delhi passes here during the night on their way up the mountains. And they stop here to buy snacks and stuff.


Stop to pay the tax

And of course, we had to stop to pay the tax. One of the reasons for me to go between the parks was to see the country side. As you understood I booked my tour before my 12 hour nightmare ride on the Philippines. And for this money I could have flied between Donsol and Manila 9 times.

My Indian tour and so far we have keep an average of 40 to 50km/h on the Indian roads. Let's see if we can break the record on out road trip to Jaipur, the Pink City. Anyway, there was a risk of me falling asleep so I told my driver to stop at Ganga River, or maybe you know the river better by the name Ganges.

This was something I wanted to see and one of the reasons for choosing to go by car. We we not exactly hauling arse on our way to Jaipur. I dozed off in the back seat for a few times and I
woke up not long before we reached the bridge over the Ganga River/ River Ganges. And I really don't want to miss the Ganga River.

I told the driver to stop so I could have a look, but as he don't master the English language he wanted to stop right there and then. I gave him the internationally recognised sign for "Not here! Wait until we're across the bridge"

We crossed the bridge and he stopped at the road side. I had expected there to be some kind of parking place, but as we're in India it seems to be OK to park on the highway.

I got out of the car and I was soon down at the Ganga River. People were bathing from the stairs going down to the river. And as the whole thing looked to be about to fall apart there were sacks of what I suppose sand along the river for people to step on.





I'm going down to the river
I brought a plastic drum with water from the river as a souvenir
I brought a plastic drum with water from the river as a souvenir
I buy something for "GOOD LUCK" At least I think it was for good luck
I buy something for "GOOD LUCK" At least I think it was for good luck
There she goes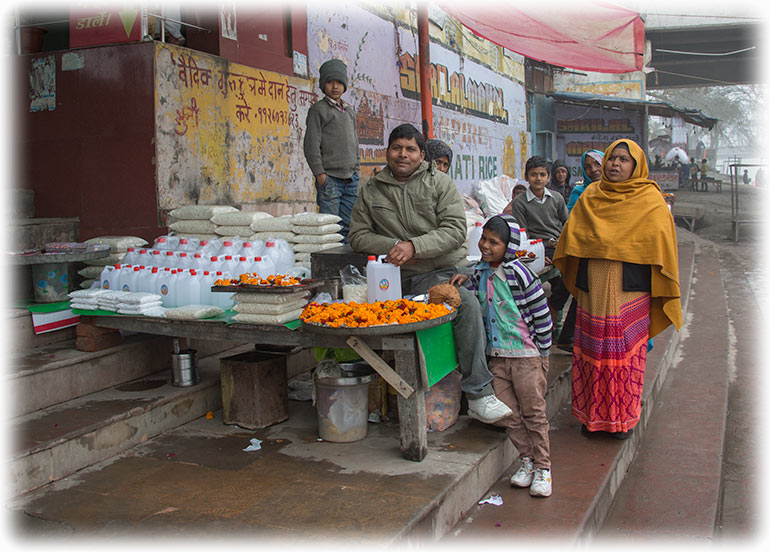 I take my water and I go to explore the "DOCKS"
Last picture from Ganges
Click HERE for bigger picture

Some interesting facts about river Ganges and the pollution






I was soon back in the car and we took off towards Jaipur. The traffic was quite OK but when we
approached Delhi it got kind of full on the roads. We passed the toll booth about 5 hours after departure from Corbett.

We passed toll booth and the traffic turned in to a pandemonium. The highway turned in to a road not much better than a dust road. My Driver don't speak any English but I understand it as we don't have to enter the city of Delhi. It would have been too stupid if we wold have had to go in there to pay the tax.

It took us some 45 minutes or so and the road was OK again and there were road signs with directions to Jaipur so we were on the right way. But we had to stop to fill up the car with fuel. We had been on the way for 6 hour and we had about 5 to 6 hours more to reach Jaipur.

There were for sure some vehicles on the highway that you would not expect in the civilised part of the world. And they blocked the traffic so we were coming to almost a full stop at times.

We passed some structures and they were black as they were full of birds of prey sitting there. First I thought it was crows. But it was a brown/ black bird of prey. They sky was full of them and I have never seen so many birds of prey before.


The sky is black of birds of prey
All kind of shit on the roads
Another one blocking the road
We stop to fill up the car with fuel
Lube Bazaar
The highway outside the gas stop
The highway outside the gas stop
Suddenly we were on a 12 lane ++ highway
Suddenly we were on a 12 lane ++ highway


We filled up fuel in the car and we were soon on our way again. Suddenly we found our self on a 12 lane ++ highway. I had just time to think "YEAH! Now we can start to haul arse" before the road
turned in to an old shitty road again.

We will make one stop on the way to Jaipur, one of the forts of Rajasthan had been turned in to a luxury hotel and we would stop there. Zip line and adventure, I want lunch. Never mind the zip line, I want some 5 star food for lunch.

I had seen pictures of the place on internet, and it was a beautiful place and I was delirious by anticipation and hunger. Instant disappointment when we came to the hotel. The whole place looked
like a construction site.

Heavy construction equipment and unpaved roads. When I came to the entrance they told me that I had to pay 1600 Rupees to get in. Lunch included
- What's for lunch?
- Buffet
- What kind of food?
- Indian food.

Well, I knew exactly what kind of buffet that would be and I turned around screaming after my driver that was driving down the dust track up to the hotel.

We had made an agreement that he would be back in 1 hour to pick me up. I was lucky that he heard me and we were soon on our way to Jaipur again


On the highway again with head on traffic in our lanes
Stop on the highway again
Seriously, the roads are not bad...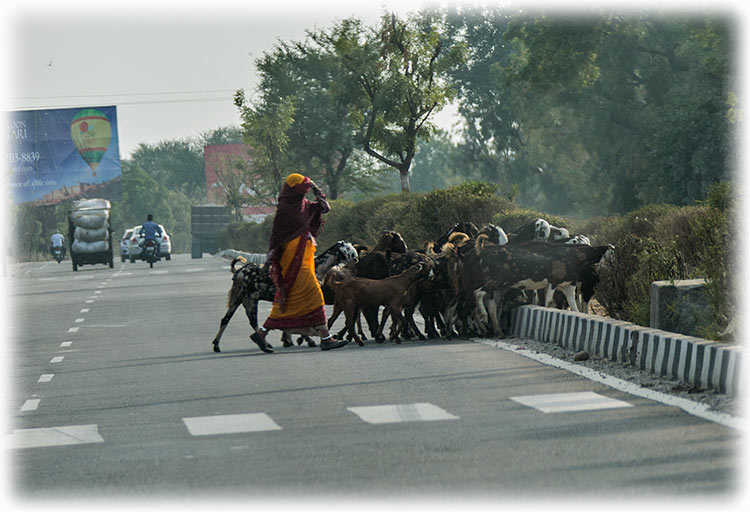 ... but you never know what shows up on the roads and we keep an average of 40-50km/h
Approaching Jaipur, the Pink City


We left the Neemrana Fort Palace Hotel and my Driver told me that it was 2 to 3 hours to Jaipur. How is that possible? It is about 140 + kilometres to go. Well, that is just how it is. And
it was according to my camera about 2h 45m until we reached my hotel and we arrived around 5 o'clock in the afternoon.

They have a Kite Festival in Jaipur so the sky was full of kites. And the trees and power wires was full of kites that had got stuck. My Driver lives
in Jaipur so he took of home when he left me at the hotel.

He will be here to pick me up at 13:00 tomorrow for our city sight-seeing tour. I told him that I was going to do a quick one as I didn't want to spend too much time on this.

The reason for me to book two days here in Jaipur, the Pink City is for me to relax after having been up early every morning for safari.

I checked-in and I went to my room to leave my bag and I was down to the restaurant for breakfast/ lunch

There was about nothing exciting as they only had breakfast buffet and dinner buffet here. So the menu was sandwiches and some Indian stuff. I asked for a pot of tea and plain naan bread. I also asked for chicken kebab that
never came to the table.

The naan bread was excellent and the tea was good as soon as I got the right tea. 8 times they asked if I wanted green tea.
- No thanks, black English tea.

He poured me a cup and I dipped my nose in to the tea as it just didn't look like I had expected it to do. I asked what it was.
- Indian tea
- I asked for black tea!

I finished my breakfast/ lunch and the naan was so good I asked for cheese naan as well. EXCELLENT!! I found a car and we spent an hour driving around Jaipur looking for Diet Pepsi in vain.



Finally, arriving in Jaipur
Kites everywhere
Flying kites from all the roof tops
Kites in all the trees
Looking for drinks in the area around my hotel
Driving around Jaipur looking for drinks

I was disappointed with the hotel as soon as I saw the hotel from the car. It was on a shitty road in an area of town with only dust and small workshops. But as soon as I walked out on the other side of the reception I was very impressed by the hotel

It was a very nice building and I really liked me room even though it took a while to learn how to find the way in this almost castle like building. Stairs and rooms everywhere.


I was not impressed when we drove through the gate to the hotel
I was not impressed when we drove through the gate to the hotel
I was not impressed by the hotel
It looked much much better when I had passed through the reception
Door to the reception that are locatet between the hotel and the street
It looked much much better when I had passed through the reception
It looked much much better when I had passed through the reception
I really liked my room
I really liked my room
I really liked my room
I really liked my room
I really liked my room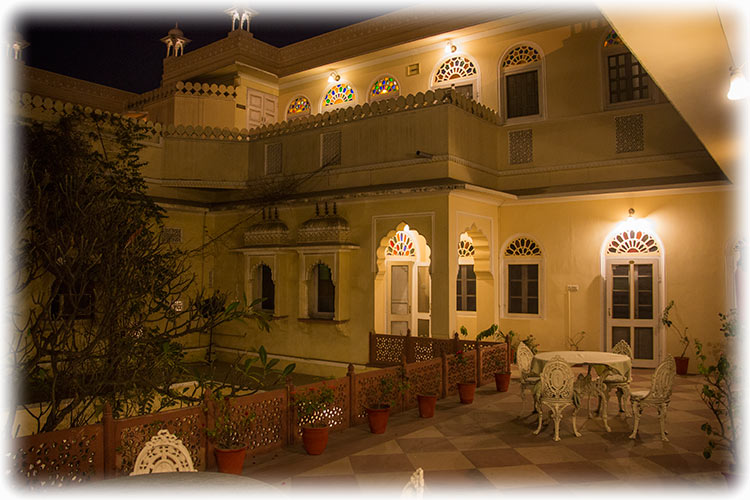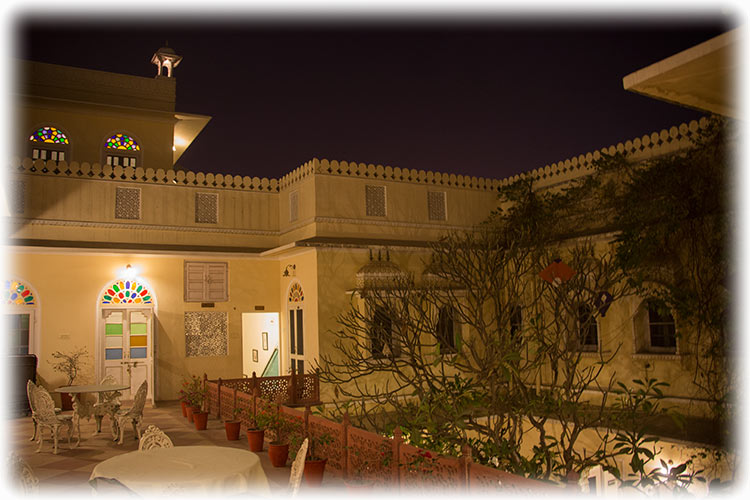 They will come to pick me up @ 13:00 tomorrow for my Jaipur city tour. Will be nice to relax for once in the morning. And you know where to click HERE if you want to find out about the Jaipur city tour. I don't think it will be very exciting, but who knows?


OK, it has come to my knowledge that we have senior citizens visiting my web page. How hard can it
be? So it's not very easy for them to see the blue coloured links to the next page.

Jiffy (also jiff)


noun [in SING.] informal a moment: we'll be back in a jiffy.

ORIGIN late 18th cent.: of unknown origin.

So as you understand, in a jiff pretty much depends on your internet.

So I put a "Next" button here and I hope that there isn't any problem to understand how to use that one. So just CLICK the "Next" button on your left hand side and you will be on the next page in a jiff!
Marunong ka mag-tagalog? Walang problema! Magpunta sa kabilang pahina pindutin ang "NEXT" button sa itaas


Faites vous parlez le français? Pas de problème! Pour arriver à la page suivante faites s'il vous plaît un déclic le bouton "Next" ci-dessus!


Haga usted dice el español? No hay problema! Ver la siguiente página sólo hacer clic el botón "Next" encima!


Farla parla l'italiano? Non problemi! Per vedere la prossima pagina lo scatto per favore giusto Il bottone "Next" sopra


Sprechen sie Deutsch! Kein problem! Wenn Sie die folgende Seite sehen wollen gerade klicken der Knopf "Next" oben!


คุณพูดภาษาไทยได้ไหม ไม่มีปัญหา ถ้าคุณต้องการไปหน้าถัดไป ให้กดปุ่ม "Next" ข้างบนนี้


Вы говорите по-русски? NJET PROBLEMA! Просто нажмите синюю кнопку "Next" с левой стороны и Вы моментально переместитесь на следующую страницу!


E ni Svenskar och inte förstår Engelska så ska ni skämmas. J och Björn, med det menar jag inte att alla mina stavfel ska ältas varje gång vi träffas.


Well, the flag of Skåne, just a BONUS flag.
You are visitor no.