I was back in my cabin.
It was to J's ship, they had just passed Singapore. I didn't spoke with him, but I hope he is holding the Hip Hop flag high and proud, it doesn't only comes with a lot pride, it even comes with a lot of responsibility to win the " Sveriges Tjockaste Hip Hoppare " award.
We completed loading at 1750 and Pilot was ordered for 2200. I had a few hours to
do paper work and irritate Captain.
I did the discharge plan for Port Jerome, step by step to keep vetting inspectors happy and I printed stability calculations for every step of the discharging. Time turned quick and our cargo documents were soon onboard and at 2100 al paper work was ready and we were ready to leave Dunkirk.
I returned to my cabin after the departure to see the end of a movie I had started earlier on and some sleep. It was not easy to fall a sleep and I went up again to see a little more of the movie.
The only good thing with a bad movie is that they last for ever if you want them to, and if you want you can finish them in a jiff with 32Xplay.
Thursday 21
st
of September 2006 and I was watching the movie when I heard a helicopter. At first I thought it was from the movie,
but it was our Pilot leaving with a helicopter. I was quick with my camera and I managed to get a picture before the helicopter left.
I was tired after a long day and night but I could not fall a sleep and I went to the bridge for a fag with Captain.
- Where have you been? I asked.
- What?
- I'm sitting in my cabin waiting with white wine and shrimps waiting, I said.
- What the BIP are you talking about?
- I bought new lingerie, shrimps and a nice bottle of white wine in Dunkirk. I went through all the trouble making my cabin cozy and now you don't want to come, I said.
I returned to my cabin and I watched a few minutes at the movie before I gave up and I returned to my bed and after a while I managed to fall a sleep. I was not very brisk and spry when 2nd Officer called me at 0740.
We were just changing course to South passing the Greenwich buoy when I came on my watch. About 5 hours to go to the anchorage.
They called from the company and now it seems like 5 days at repair berth had become 10-14 days in dry dock. A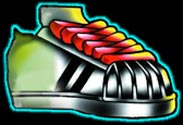 real dream come true.
I will have to find my Hip Hop shoes so I can go ashore for some fun in Rotterdam.
I don't look forward to the repair berth, but I hope I can celebrate Saturday and Sunday. Living the Engineers life for a while but I'm afraid that it doesn't come cheap. I have Amsterdam fresh in mind and 4 € for a bottle of beer at Sailor's inn.
In the evening 10 - 14 days in dry dock had become 10 - 14 days at repair berth, never mind what we do, its about 20 hours of tank cleaning on the way to Rotterdam.
In the afternoon they told us that there was a possibility that we would go inside tonight, but when I came on my night watch we had 0745 for Pilot boarding time confirmed. Good, I can pop over to the Agent's office to upload my web page. Next upload will be in Rotterdam.
I was playing Gilbert O'Sullivan on the bridge and Captain was whistling along.
- THIS IS GOOD MUSIC! He said.
First sign of getting old
when you listen to music that Captain likes.
I changed to RL Burnside in a jiff.
- What is this? He asked
Reminded me of a happening a year ago. I had been on a grand opening at a new place with my
friend and unnecessarily to say I woke up with a hangover force 9,8.
I had just waked up when one of my friends called in the early afternoon, he was sitting in a bar.
- Come over! I'm here with my friend listening to blues, a famous blues DJ from San Francisco.
- Blues??!! OK, I will bring some good blues. Is the bar iPod ready? I asked.
Not long after I had arrived to the bar we had a bottle of vodka on the table with fresh orange juice (Did I ever told you about my healthy lifestyle?) and I had soon forgot my hangover. RL Burnside was blasting high on the sound system.
- What is this?
- Wasn't you a famous blues DJ? I asked.
He loved the music and he wanted to copy the music.
- Are you serious? You are a blues DJ and have never heard of RL.
It was no surprise, not to me anyway, that when the vodka bottles keep coming in I soon
grew tired of RL Burnside and we changed to Hip Hop and the spirit was high.
The last thing I remembered seeing of the famous DJ was he drinking straight from the vodka bottle and according to rumours he got the concrete hat on at the table. Hip Hop is not allowed on this bar any more. Well, we ended up trashing my place in the wee hours, and Hip Hop is still allowed at my place.
Friday 22
nd
of September 2006 and I went straight to the fo'c's'le at 8 o'clock. Well, I stopped at the smoke room before going to the fo'c's'le, but we managed to have the anchor up at 0820. It was a gloomy and grey morning and there had been heavy rain during the night.
At 0900 we had our pilot onboard and just after that we could hear that Aladdin with 1 d was calling the pilot
station. We steamed up river Seine and I managed to drink three Diet Drinks before we had first line ashore at 1125 on ESSO Jetty 40 in Port Jerome.
I saw Aladdin with 1 d passing us when I did the paper work with the Surveyor. Our Surveyor told me that the Loading Master should be onboard around 1300 when he left. I had to wait for the Loading Master so we could complete the ship/ shore check list and agree on pumping rates and stuff before we could start discharging.
He was not onboard until just before 3 o'clock and we could finally start discharging at 1515. The original plan was to discharge the small parcel at jetty 40 and at completion we should go out to the anchorage. Now they changed it so we will shift to jetty 3 at midnight.
But we could only discharge about 400m³/h due to high back pressure so we would not be able to be ready for midnight. We expect to be ready between 3 and 4 o'clock in the morning and then we have to wait until 0930 for the high water before we can shift.
I asked the Agent if I could borrow their internet but they had problem with the internet so no upload.
- Call us later and see if the internet is back, then you can come, he said.
Saturday 23
rd
of September 2006 and we were waiting for the pilot when I came on my morning watch. 0930 the Pilot was ordered for and I hope we're up and running with the discharging at 12 o'clock and that I can use our Agent's internet by then.
Our Pilot was onboard at 0920 and we left jetty 40 at 1000 and 15 minutes later we had first line ashore
at jetty 3. Jetty 3 is the jetty closest to the ferry crossing River Seine to the village on the other side.
I was talking with our Bosun/ Pumpman about going ashore for some shopping at the village in the afternoon. I spoke with the Agent and they had had a major internet breakdown and now no one was allowed to use the internet. So maybe I could find an internet place in the village, or as they say in France, Cyber cafe.
Our Bosun/ Pumpman wanted to buy some nice French cheeses
and a few fresh Pain Riche (French sticks)
would be nice as well.
When our Loading Master came onboard he told me that there were no Cyber Cafe in the village
and I more or less gave up the plan to go ashore.
But it was a sunny and nice day so it would have been nice to come ashore for a while, but after lunch I went to my cabin. I need all the sleep I can get,
after departure we will start the tank cleaning and that will take about 24 hours. I will be in the CCR drinking Diet Drinks and listen to Hip Hop.
We expect to leave around 2300 and I can start the cleaning when we have left River Seine behind 2-3 hours later. We don't want the muddy river water in our cargo tanks.
I managed to get some sleep during the afternoon, I need all I can get so I can stay up to do the tank cleaning on the way to Rotterdam. We completed discharging at 2100 and we left just after 2300. Our Pilot told us that he expects to leave around 0150.
- Call me when we pass the last bridge at Le Havre, I said.
I disappeared to my cabin for a movie while waiting for us to be out of River Seine.
Sunday 24
th
of September 2006 and they called me at 0030.
- A little earlier than expected, I said when I had a cig with Captain.
- The Pilot misjudged the tide, Captain said.
I brought plenty Diet MAX and my computer to the CCR and I was up and running with the cleaning at 0100. 2 hours in each tank so I'm facing some 20 hours of cleaning. But
my computer
is loaded with good Hip Hop and I'm not likely to run out of Diet MAX for quite a while.
We will wash each tank for 2 hours and we will transfer the water to 3C and we will discharge the water and clean 3C in Rotterdam. There will come people from the ship yard to measure the gas contents in the tanks before we shift to the ship yard.
I was busy drinking Diet MAX and listen to Hip Hop while doing the cleaning. I had time to read my e-mail
between two Diet MAX. There was mail from J. He's busy writing on his web page and he will upload next time in Korea, we are looking forward to read about his adventures. But I have to read it before I link to his page. I don't want any surprises, you never know if J is pulling a rabbit
out of his hat suddenly and totally unexpected. Maybe he has more excitement up his sleeve than I can handle.
I will check it out in Rotterdam and you will be the first to know. Well, I don't know if I was clear enough but I'm to blame for not being clear enough. If someone didn't understood it I say it again. I hate writing SMS
with my sausage fingers on a keyboard the size of a stamp. Now I hope people (no name mentioned) get disappointed with my SMS. I got e-mail from one disappointed receiver of a SMS, and I quote:
" It's so nice getting SMS.... but please try and write longer! It's only one line... not good enough! "
- OH!!! Please spank me!
Well, reading e-mail and it was soon time to change tanks. Washing with hot water and there is soon 200 mbars pressure in the tank. We open the vapour return to let out the steam
pressure before open the hatch and butterwort hatch. We put a fan in the butterwort hatch and after 1 hour the tank is dry and gas free.
Well, it's 10 o'clock or a little after and I'm off to bed for a few hours. So far the tanks looks good, a little tar under the heating coils and some aft in
the tanks. But good enough for them to weld the drop lines.
I had a cig with the boys in the smoke room before going to bed. I woke up at 4 o'clock and I took a shower before returning to the CCR. 2nd Officer had cleaned SLOP tank Port and 4 P/S when I was sleeping. We had 30 minutes to go in 5C before changing to 6P.
I checked cargo tanks 2S, 4P/S and SLOP P before going for dinner. Our Cook had
tomorrows menu ready and for tomorrow he promised to serve Chief Officers Körva Gryta for lunch. I could also see Skåne
Stek on the menu.
- Hmm, What is Skåne Stek? Sounds good.
Our Cook was singing Christmas carols in the mess room.
- I'm singing Christmas carols, he said.
- Why? I asked.
Then he mutters to himself:
- Julbord mitt i sommaren.
- So your daughter have visit my web page? I asked.
- Why? Just because I said "Julbord mitt i Sommaren"?
- Otherwise you would not have mentioned "Julbord mitt i sommaren", I said.
We continued with the cleaning and at 2145 I stopped the heating on the water and 5 minutes later I stopped the water. Now we only
have 3C left to clean and I will flush all the tanks with fresh water for a few minutes at the tank cleaning jetty.
I caught our Cook with an open sandwich in the computer room.
- What the BIPPING BIP!
I counted to 2 or 3 different kinds of sausages and cheese, and it was not the cheap cheese either,
on top of the same sandwich. He tried to escape my camera, but no chance.
Well, we expect to arrive to the tank cleaning jetty at 2245 and now we hope they accept our tanks. We will change 3 drop lines on the ship yard. On the right hand picture you can see the drop line in a cargo tank. This is where the oil comes in to the tank. The small stainless steel coils you can see is for steam to heat the cargo with.
We had all fast at the tank cleaning jetty at 2345 and not very long after that the barge was alongside and we could do the paper work with the barge.
Monday 25
th
of September 2006 and I went to bed at 0100, not possible to fall a sleep. I'm so tired and I can not fall a sleep. At 0230 I went down to play a little mischief with 2nd Officer.
I had a quick fag and I returned to my bed and I woke up at 0440 when 2nd Officer called me. I was in the CCR
in two steps a few seconds later. I was too tired to take a shower.
We had about 1 more hour left of the cleaning in cargo tank 3C. When I was ready with 3C I flushed all the tanks for a few minutes with fresh water and at 0800 I was ready. Our Bosun/ Pumpman was blowing the lines to the barge.
The barge left after completion of the paper work, we had pumped about 821m³ of slop to him.
Captain called the Chemist so he could inspect the tanks before shifting to the repair berth.
I was pestering our Cook while waiting for the Chemist. He was busy making Chief Officers Körva Gryta and I was in the Galley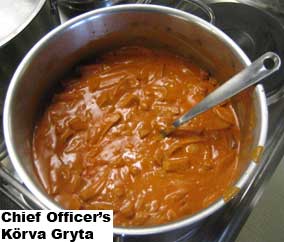 giving pointers. Our Cook managed to make a very good lunch under my strict supervision.
At 1030 we were still waiting for the Chemist and I went for a shower and I had been out of the shower for two minutes when they called.
- The Chemist is onboard, 2nd Officer said.
At 1200 our tanks were inspected and we were allowed to shift to the repair berth. Pilot ordered for 1330 and I was off to bed after lunch. I had three plates of Chief Officer's Körva Gryta so it was nice to go to bed.
I could not fall a sleep and I was soon in the CCR again for a chat with the boys. After 3 o'clock I gave my bed another try. I had ordered a wake up call for 1630, if I sleep all night long I will wake up in the middle of the night and I will be tired all day long again.
I was so tired when they called me at 1640. I was dizzy of tiredness and it didn't make it better when we arrived to the " SHIP YARD ". Ship yard? It was more like a dolphin in the middle of nowhere. They had told me that we were going to a place close to the city.
OK, maybe we can consider it close comparing with some of the oil terminals we use to stay at. But we were in the middle of high stacks of containers and in between there was a hut. This ht was the shipyard. I was more than a little disappointed, I had expected lunch and dinner ashore every day. I guess I'm still thinking about port call with Rainbow Warrior.
- Can you please move the gangway a little? It's in the entrance to a beer garden.
I had planned to visit Parksicht bei Euromast. I have not been there for more than 10 years.
But it's a (or was, I don't know if it exists any more) nice place. A big house with a big dance floor in the middle and many small bars of different styles around. No need to walk very long if you grow tired of the music. Just to change bar for a totally different music, guests and style.
Last time I was back onboard 8 or 9 in the morning, but I'm afraid that I'm a little too old for 9 o'clock in the morning today. Well, anyway, we were not as close to the city as I wished for. I asked the PFSO for the distance to Rotterdam.
- You can walk for 15 minutes to the bus stop, and from there you can take the bus to the subway.
- What!!?? BUS AND SUBWAY!!??
This is exactly how I want to spend my Saturday night. On a bus in the middle of nowhere. Thank God for TAXI.
He told me that it was 10 minutes walking to the Seaman's Club.
- Good, I can upload my web page, I said.
I left the ship around 7 o'clock with our Fitter, Cook, Motorman and Deck Apprentice. It was just a short walk
to the Seaman's Club. I ordered a Diet Drink, but when I saw the size of the bottle I ordered 2 more and I moved to the computer.
I uploaded my web page and I returned to the bar. I ordered one more Diet Drink and I asked if I could buy a beer mug. The bartender gave me one beer mug and I bought some lip balm before I left the rest of the crew
behind and I returned to the ship.
It was nice to walk back to the ship. It was a little chilli, but still comfy and I had good music in the iPod. I tried to sleep when I came back, but no success so I finished a movie I started a few days ago.
I was relieved when the darn thing came to an end and I moved in to my bed room. I rolled around in the bed and after a few hours I gave up. I went up and I went to see how the AB on watch was doing. He's on watch from midnight to 8 o'clock in the morning during the stay alongside the repair jetty. We need someone to watch for terrorists.

As exciting as it gets at the repair jetty in Rotterdam
Tuesday 26
th
of September 2006 and I made a big mug of tea first thing when I came to the mess room. It was nice with a big size mug and my tea lasted all the way to the CCR.
UNITOR came onboard and they wanted us to launch the lifeboat so they could change the air bottles in the boat. All our (3) 2nd officers were busy with the life boat. They took the opportunity to launch our MOB boat as well, so now we have done the manoeuvring of both the lifeboat and MOB boat.
We have a new 2nd Officer onboard and he will double with the other 2nd Officer for a
few days to learn the ship. Well, a little waist while at the repair jetty, no cargo operations taking place.
Well, the Seaman's Chaplain came onboard around 10 o'clock and he had a Journalist from the Swedish Radio with him. The Journalist wanted to interview some on in the crew for Transit on P3.
Transit is a program for teenagers and it's about travel and stuff, I think. He was looking for someone under the age of 30. But first I was told it was under the age of 25.
- Only me and the Deck Apprentice to choose from and I don't want to be on the radio, I said.
- Well, I'm looking for someone under the age of 30, he said.
- Well, then you have three to choose from and I still don't want to be on the radio, I said.
He started with our 2nd Officer and he was not interested so I brought him to our Deck Apprentice and I don't think he was very interested either.
- No, I'm still not interested, I said.
We were busy with the tanks during the day. The workers from shore wanted to see all
the drop lines that we wanted to change. Our new 2nd Officer was down in one tank to check it out, and I was promptly taking a picture of him on the way down the hatch.
Our new 2nd Officer told me that he recognised me.
- You relieved me on Rankki 1995.
- I don't remember, I said.
- You still don't drink coffee? He asked.
Well, I must give him that he has a good memory.
At 1630 I went for a shower and after the dinner I went for a walk up to the village. There was noting but a convenient store. I went in to see if they had pumpernickel. They had no pumpernickel and I walked back to the ship.
I was sitting in front of my computer when J called. He was on the way to Korea and I'm still locking forward to his upload on his new web page.
Wednesday 27
th
of September 2006 and I started the day with a big mug of tea. The work continues with the steam line on deck.
Our Cook was signing off today and there was a TAXI to pick him up at 1330. Before he left he told me it had been a nice time onboard with a happy crew.
- Much thanks to you, he said.
- ??!!??
Is he pulling my leg here? But a joke here and a laugh there is always nice.
Well, it was a very good Cook, well, my diet leaves a little more than little to wish for. But now we have to see how it goes with the new Cook.
A rainy night and a foggy morning had became a sunny afternoon and I was thinking about going
to the Seaman's Club to upload my web page, but I'm too tired so I postpone it until tomorrow.
I got 2 sleeping pills and I will drop them after a DVD and I hope I can sleep all night long. OK, I must admit that I went to the Captain and I got two cans of peanuts and two Schweizernöt, just a little snack for the movie. It will be like the cinema, when the movie starts the candy and chocolate is history and you feel bad.
Thursday 28
th
of September 2006 and Captain woke me up at 8 o'clock with a phone call. I was
in the CCR in two steps to get my tea mug. I went to the galley and I prepared a mug of Earl Grey tea and I returned to the CCR.
I had to measure the gas in our cargo tanks before I made an " Enclosed Space Entry Permit " for one of the ABs. He is checking all our FRAMO deep well pumps. Tighten bolts and replace missing nuts and stuff. I need to make an " Enclosed Space Entry Permit " before he enters any tank. I measure the gas and oxygen levels in the tank. The AB is also
wearing a portable gas analyser while in the tank.
We also need a guy watching the tank opening while someone is in the tank and we have a breathing apparatus (popularly known as a BA-set) stand by at the entrance just in case.
Our AB finished all the pumps today and the second last pump we did we have to dismantle tomorrow. He found something looking like a piece of mooring rope in the impeller at the pump in Starboard SLOP tank.
Impeller (also impellor)

is the rotating part of a centrifugal pump, compressor, or other machine designed to move a fluid by rotation.

It's also a similar device turned by the flow of water past a ship's hull, used to measure speed or distance travelled.

Good that we found something in the pump, we have been out listening and checking this pump before. The pump has behaved a little strange, but every time I have checked the stripping has been good. Now we know the problem and I'm glad to have good ABs onboard
Well, it was nice to take a shower and to sit relax with my web page before the dinner. I don't know, maybe I'm of for a walk after dinner and then I can pass the Seaman's Club and upload my web page.
Friday 29
th
of September 2006 and the AB working with the pumps started right off with the pump in SLOP tank Starboard. It took all day long
and he have to fit the last stuff tomorrow. He found a piece of rope in the impeller and now he can turn the impeller by hand.
Believe me when I say that it's a very boring job with this pump. Lying around in a tank all day long and no space to work. There is no space around the pump to use tools or to see anything under the pump.
Well-well, after the dinner it was time to put on my Hip Hop shoes and I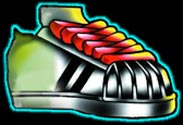 left the ship just after 7 o'clock. When I came down to the duty mess our Bosun/ Pump man told me that the Deck Apprentice left for shore a few seconds ago. I said good bye and I left the ship.
I ran in to the Deck Apprentice on deck and we walked to the gate where we ordered a TAXI. After 10 minutes we had a TAXI in front of us.
- Take us to a nice bar!
- In Den Haag there are nice places, he said.
- We want to go to Rotterdam
- In Den Haag there are hookers in windows, he said.
- HEY! We are young and good looking, we don't need to see any hookers in any windows.
Well, he didn't understood this argument and he went on and on about his hookers in the windows. After a while I lost my temper.
- IF YOU SAY "DEN HAAG" OR "HOOKERS IN THE WINDOWS" ONE MORE TIME WE STEAL YOUR FÅCKING CAR!
I didn't believe it when the driver stopped outside a place saying STRIPTEASE and TOPLESS all over the front.
- YOU REALY WANT US TO STEAL YOUR CAR, DON'T YOU??!!
Well, after a little bit of argument we ended up in a bar where they played music from the 80's and the spirit was high. I ordered a Hannibal Hayes and Kid Curry and a pack of Marlboro. It was OK with the Hannibal Hayes and Kid Curry.
- You have to buy the cig in the slot machine around the corner.
I got my 4€ coins for the machine and I was about to leave for the toilet area and the slot machine when the bartender stopped me.
- You need an AGE COIN.
- What the .....??!!
- The slot machine is not working unless you have an AGE COIN, he said and gave me an AGE COIN.
- Don't you need to check my ID before you're handing out the AGE COIN?
He was just laughing and he told me that I looked like 22 so it was OK.
Saturday 30
th
of September 2006 and as you understand I had a hangover force 9,7
when I woke up. Well, the only good thing with being a
Chief Officer
is that I plan my own work time and I didn't had to rush on deck. Thank God for paper work, keeps me going for hours.
But we managed to do a test run of the pump in SLOP tank Starboard and it looked good and now it's only to laugh for the rest of the day.
I had been thinking about going ashore tonight again. Saturday night and my Hip Hop shoes are still looking good.
Our 3rd Engineer called the Swedish Seaman's church and they will be here at 2020 to pick us up. I asked our new 2nd Officer if he wanted to come.
- Tomorrow morning we will have a telephone conference and we put the other 2nd officer on watch.
A lot of weight on my shoulders, is not only my own work time I have to plan, it's even the rest of the
crew on deck. And a telephone styled conference is a good one to throw in. As I said to our Bosun/ Pump man when he asked where I had been all day long.
- I have been busy with an important telephone conference in my cabin.
I didn't mention all the very important paper work I did. Before we left
I told Captain that we still had a few questions left from this mornings telephone conference, but I told him that I did not hope those questions would develop in to something big so I had to stay at a conference hotel over night. But is best to deal with important things ASAP.
We arrived to the Church just before 9 o'clock, our Motorman and the 3rd Engineer stayed at the church for a sauna.
The rest of us took a 5 minutes walk before we made a
pit stop. This bar was of a shady character, yes, you know the kind of establishment I'm talking about.
- Where do you come from?
- What are you doing in Holland?
- PLEASE!
We left the place in a jiff and we were soon sitting in a new bar. This was a nice place with good music and we had a few drinks. Every time we wanted to leave they started to play a new good track and we decided to stay for just another tune and a drink.
I cross-examine our new 2nd Officer and we found out that it was him that called me
from STENA bulk last summer. J and I were on the way to Copenhagen. We were cruising down the highway in 200km/h with the Hip Hop blasting high on the sound system when they called from STENA bulk.
- Hey, you have been recommended. Do you want to apply for a position as a Chief Officer with us?
- Hmm, I don't know.
- Can I send an application form to you? He asked.
I returned the application form and the only thing out of the ordinary I wrote was an answer on the question:
- Why did you leave your previous company?
I had just signed off Astoria and I answered:
- Our Captain had been drinking for a long time and he finished it off by trying to commit suicide. We had to lift him ashore with the crane. When the company wanted to send him back I left the ship.
I never received any answer on the application and I gave our new 2nd officer a hard time about it. He told me that he had been with the Captain from Astoria in another company and they had had to lift him ashore there as well.
- Signing off every ship with a crane, why do they get new jobs all the time?
He is a chief Officer in Wallenius and I asked why he's coming to Broström. He wanted to try
something new and he told me that the Seagoing Personnel Manager had used me when she tried to persuade him to join Bro Jupiter.
- She told me that there was a very funny and competent Chief Officer onboard.
Remind me that I will have to renegotiate my salary, if they will use
me as a poster boy it will cost and I can always find use for a few extra dollars.
We changed pub and I was pleasantly surprised by Rotterdam. Last time I was here 15 years ago there were a few places around Stadhuisplein. But now there were plenty bars every where.
Well, that's it for September and it's time to change to
October
.