Introduction


Suan Rot Fai + Queen Sirikit Park is what I call Suan Rot Fai even if it is two parks. But you hardly notice when you pass the "border" between the two parks. Just cross a small walking bridge over the "Kingfisher Creek" A small moat or what to call it where I have spotted the only Stork-billed Kingfisher I have seen in Thailand.

So I call the two parks with one name, Suan Rot Fai.

Never heard of the park before I got interested in bird watching and it is the second place I did bird watching at in Bangkok. And I have been back many times. But try to avoid weekends and holidays as it will be crowded. My first visit was planned for 1st of January 2016 and I was convinced that I would be alone the day after New Year´s Eve. But I was disappointed, the park was full at 6 o´clock in the morning.

My first ever bird watching was on New Year´s Eve 2015 in the Sri Nakorn Kuen Khan Park. So my second ever bird watching adventure was here in Suan Rot Fai and I have been back many times since then.




Guide


I usually don't use any bird watching Guide in / around Bangkok. But could be a good idea to have a Guide to help me identify all the birds I see. As it is now my eBird checklists are not very impressive as I can only ID half of the birds I see




Land transportation


Taxi is a very convenient way. Suan Rot Fai can be a bit hard for some of the drivers to understand. So show this Thai Script:
• Suan Rot Fai สวนรถไฟ
• Wachirabenchathat Park สวนวชิรเบญจทัศ

If you don´t like the comfort in the back of a taxi you can go by sky train or subway.

Nearest Skytrain station: Mo Chit – take exit 1, turn into Kamphaeng Phet 3 Road and walk through the Queen Sirikit Park. Or take a motorbike taxi.

Nearest subway station: Chatuchak Park – take exit 1 and exit 2, turn into Kamphaeng Phet 3 Road and walk through the Queen Sirikit Park. Or take a motorbike taxi.




Accommodations


I stay at my home sleeping in my own bed so no need for any hotel.




Equipment


Canon 5D Mk. III
Canon EF 28-300/3,5-5,6 L IS USM
Canon EF 70-200/2,8L IS II USM
Canon EF 100-400mm f/4.5-5.6L IS II USM lens
Canon Speedlite 600EXII-RT flash
Canon PowerShot G7X Mark II
Panasonic HC-W585 video camera

Sound recorder
ZOOM H5 Handy Recorder




Weather / climate


Weather, I don´t know if Bangkok is the hottest capital in the world. But this is what they say and I have no reason to doubt this information because it is darn hot.


Bangkok, Thailand - Climate & Temperature
Bangkok, Thailand - Climate & Temperature - Click picture for full size






References/Resources


There are two sites covering Thailand and I have used them many times. These two web pages are actually everything you need for your birding adventures in Thailand. All the information you need about all the birding spots. Click on the map and then select your spot and you will have maps and everything you need to know about the areas. They have put a lot of jobs in to their web pages, North Thailand Birding and thaibirding.com A must to visit before you go bird watching in Thailand.

www.norththailandbirding.com - A one stop only for all your birding in Thailand

thaibirding.com - Nick Upton's one stop only for all your birding in Thailand.

Use both www.thaibirding.com and www.norththailandbirding.com and you have a winner. Some of the maps on www.norththailandbirding.com are way better than Nich Uptons, while some of Nick's maps are much more detailed. So I have found that if I use both the web pages for information, well, nothing else needed.

Bangkok City Birding - A lot of interesting birding stories and information on this bird watching blog by David Gandy. Bangkok-based patch-worker in Suan Rot Fai, a large park close to the city's famous weekend market. He have recorded 150 species on his patch since 2008. As one of the only big green spaces in the city, "SRF" acts as a real magnet for migrants during spring and autumn, and holds a healthy selection of "sibes" during the winter months.

ebird - Find birding hotspots with bird checklists from all over the world

Avibase - is an extensive database information system about all birds of the world, containing over 25 million records about 10,000 species and 22,000 subspecies of birds, including distribution information for 12,000 regions, taxonomy, synonyms in several languages



www.oiseaux.net This web page is also excellent for identifying birds. There is information and range maps for many many birds from all over the world. This page is almost guaranteed to give you any answer you have about any bird in the world.

Cloudbirders - Read birding trip reports from all over the world

Fatbirder - Linking birders worldwide... Wildlife Travellers see their sister site: WAND



Fatbirder is a fantastic web page with information from, I think every country in the world. My first stop when I plan for my bird watching trips. There is information about locations and guides, well, pretty much everything you need to know. Sometimes this is the only place I need to visit to plan my trip.

BirdingPal - find a birding Guide around the world



And the web page you cannot live without. I have been around the world looking for birds. I usually have a Guide, but sometimes it is not possible to find a Guide. So, well, I have lost count on how many times I have had help to ID birds at BirdForum. Joining this forum have been very very good for my bird watching experience.

www.birdforum.net

ClimaTemps.com is the place to learn about the worlds climates with more than 4000 locations documented. Each aspect of the climate is represented using colour enhanced tables and professional graphs so that data can easily be compared by switching between locations in different tabs in your browser.



"A Field Guide to the Birds of Thailand and South East Asia by Craig Robson"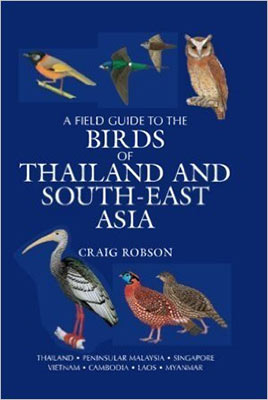 A Field Guide to the Birds of Thailand and South East Asia by Craig Robson. New edition updated with 76 species since previous edition "A Field Guide to the Birds of Thailand and South East Asia by Craig" Nick Upton at www.thaibirding.com wrote "This quite excellent book is packed full of quality illustrations and written information on 1251 species recorded in Southeast Asia"

I bought this book for bird watching in Thailand, but it goes for all over SE Asia




Places to visit


• Suan Rot Fai
Wachirabenchathat Park (Thai: สวนวชิรเบญจทัศ) or State Railway Public Park (สวนรถไฟ, read suan rot fai) is a name of public park in Chatuchak district, Bangkok, Thailand. It was opened on 28 July 2002 and named by the Prince Maha Vajiralongkorn. The park borders on the Queen Sirikit Park and Chatuchak Park, and it is also the largest park of the complex, covering an area of 0.6 square kilometres. It is one of the most popular parks in Bangkok.

Before the park was transformed into a public park, it was a golf course that belonged to the State Railway of Thailand. The park is commonly used for biking. It has a winding three-kilometer track for walking and biking around the park. At the start of bike track, there is a rental shop where visitors can rent bicycles for riding.

Near the bike track, there is a lake where people can rent paddleboats to go around the lake. In the park, there is a beautiful butterfly garden and insectarium for visitor's relaxation and education.

The other interesting point is a miniature town. The town consists of Bangkok's famous buildings and tourist attractions in scaled-down version. It was created for children to learn about traffic rules by riding a bicycle in this area.

Moreover, the park also has a sports center that provides various types of courts where people play sports or exercise in many ways. For example, people can do fitness, do yoga, go swimming, play tennis, play futsal, and more.
- From Wikipedia, the free encyclopedia

Opening Hours: 04:30-21:00 every day

Location: Kamphaeng Phet 3 Road, near Chatuchak Weekend Market

Download thaibirding.com´s Checklist in Word Format HERE This checklist for Suan Rot Fai is by no means complete and is not to be mistaken for the official checklist maintained by the national recorders - it is only meant as a guide for visiting birdwatchers. More information about Suan Rot Fai can be found at thaibirding.com

Bangkok City Birding - Dave Gandy's Bangkok City Birding blog is the best source of up-to-date information on bird sightings at Suan Rot Fai.



Going to Suan Rot Fai and I usually enters from the Kamphaeng Phet 3 Road ถนน กำแพงเพชร 3 Cross the bridge and walk by the place where they sell water and I turn right going up on the field going north sneaking behind the bushes to see of there is any Kingfishers in the pond.


No more bushes to hide behind (April 2019)
No more bushes to hide behind (April 2019)
No more bushes to hide behind (April 2019)


At my last birding the bushes had been cut down and removed so it is not possible to sneak up on the Kingfishers anymore

Walking back and I usually enter the bike track following the moat/ canal/ pond between Suan Rot Fai and the Kamphaeng Phet 3 Road. But be careful, there are many bikers, especially on weekends and all of them are not very happy to have bird watchers on the track.

When the bike tracks bends to the left there is an overgrown area where you can sneak in to look for Herons and Kingfishers etc. There is a small tongue or whatever they call it between the pond and the moat where you can walk. Keep an eye out for Water hens on the other side of the moat.



Walk pass the Butterfly House and you have soon reached the new bike bridge across my old Kingfisher Land. I have not seen any Kingfishers here since they built the bridge. Reaching the end of the bridge and you turn left for Queen Sirikit. I usually tune right to go look for owls. Then I come back and cross the bridge to Queen Sirikit Park.


Walking along the new bike bridge. At the end, turn left for Queen Sirikit Park and right to go look for owls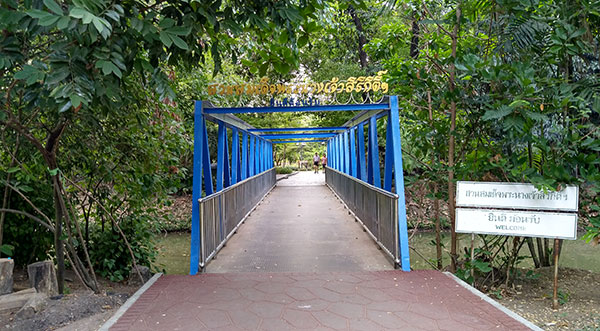 Bridge over the moat to Queen Sirikit Park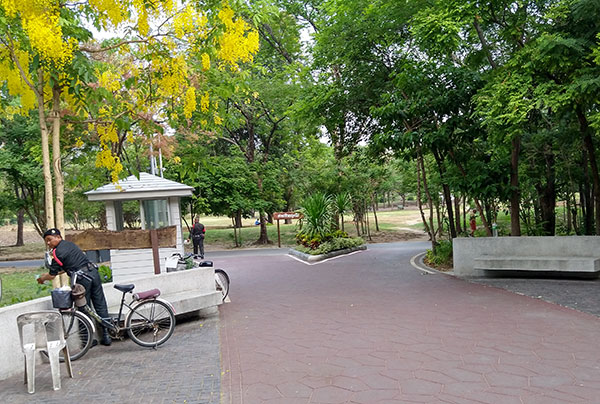 Turn right to go to the owl area

The Audubon Bird Caller? I was kind of impressed with my Guide's Audubon Bird Caller in New Zealand. And I saw a Bell bird coming after him when he was using the bird caller.


I try my new Audubon Bird Caller in Singapore November 2017
Audubon Bird Call


Product Description
When twisted, this simple birch wood/pewter instrument will produce sounds which attract a variety of wild songbirds. It is now the standard songbird call throughout the world. The Audubon Bird Call comes packaged with a capsule of rosin powder. Carefully apply to the metal surface to renew the call's "voice."

The bird call's sound is produced by twisting the cast zinc plug against the wooden cylinder. Originally used by hunters in Europe, the bird call's sound attracts birds by convincing them that there are other birds in the area. They are curious about the sound.

**PLEASE NOTE: When using your bird call, please do so ethically. Avoid stressing birds by calling near nesting areas.

The Audubon Bird Call measures approximately 2 1/4 x 5/8 inches.






I always have the Audubon Bird Call hanging around my neck and I, well, I always twist the darn thing, most likely some therapeutic reason, as using Worry beads. Walking over the open fiel towards the "owl area" BOOM! A Spotted Owlet landed next to me. I had to shot from the hip and the owlet took off again. My Guide in New Zealand had have the same experience. He told me that the Audubon Bird Call sounds like a bird baby or a injured bird and the owlet come to eat the bird.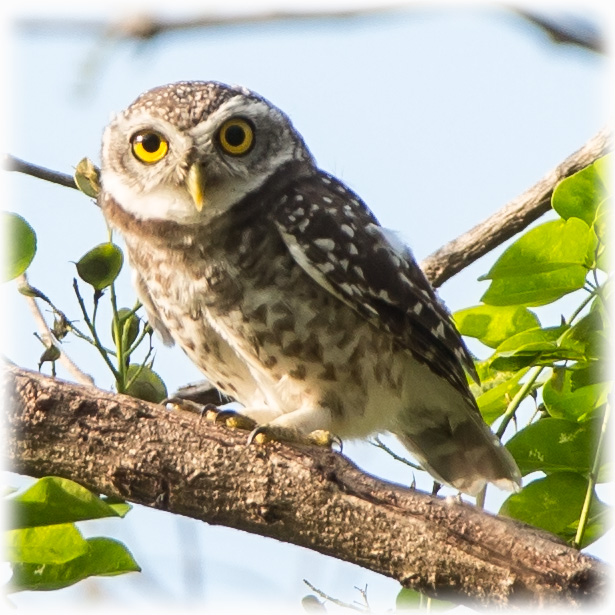 As soon as I have crossed the bride to Queen Sirikit I turn right to walk down towards the Bird Wave bridge across to Siuan Rot Fai. There are many small birds, and if I´m 10 times in Suan Rot Fai I see something interesting 2 times. This is what´s exciting, you never know what´s going to show up here. I have seen Stork-billed Kingfisher.

One guy I met had seen an Oriental dwarf Kingfisher, a gorgeous bird and I only seen it once, and that was on Bali. So you never know what´s going to show up.



From the Bird Wave, by the time I´m here it is starting to get very hot and the birds are seeking refuge in the shadows. So wither I follow the moat and go back to the entrance in the north or I go back across the Bird Wave to Queen Sirikit walking along the islands keeping my eyes out for birds. Plenty Coppersmith Barbets and in the nesting season you see their holes in the trees. Herons along the water. I have seen many colourful Minivets etc.

I met one bird watcher that showed me a board walk through the bushes that I had never seen before. He told me that they had seen a Blue-winged Pita there and he had seen a Slate-leged Crake there a few times. So this board walk will be included in my bird watching from now on.


Entrance to the board walk
Walking back to the Queen Sirikit Park


If I don´t walk back to Queen Sirikit Park from the Bird Wave I walk north towards the main entrance to the park. Looking out for Sunbirds and there are Indian Rollers sitting in the trees in the ponds in the north part of the park almost every time I walk by. But they are very scared, and they are not as beautiful as they are in India as this is a different subspecies.

I walk "off road" going north along the trees and ponds, Kingfishers and Indian Rollers are seen here almost every time.


Walking north towards the Main Entrance from the Bird Wave






Suan Rot Fai bird watching map





Bird checklist


I never use any bird lists, but since I try to make it in to Cloudbirders. A very helpful site when planning your birding trips. But they ask for a bird checklist, and if I use their service, of course I want to contribute as well. My two first bird watching trip reports was rejected by Cloudbirders.

So I started to take ideas from the reports I found on Cloudbirders. So I have started to use bird lists, eBird generate one for me and I can post it on Cloudbirders. I will post my birds on eBird and on my different "BIRDS THAT I HAVE OBSERVED" pages.

Full Thai list updated to the taxonomy, nomenclature and sequence of the IOU/IOC World Bird List. The complete checklist, including Thai names and synonyms, can be downloaded in Excel format - Thailand Bird Checklist. - Version 8.2 (2018) - found at www.norththailandbirding.com

Check lists can come in handy to find out the local name of the bird etc. And Avibase have a list with pictures and sounds, excellent!

So I will post bird checklists here and if my Guides provide me with checklists I will also post them here.




Bangkok Metropolis bird checklist from Avibase, click HERE - eBird version 2018 taxonomy

Avibase is providing you with bird checklists from all over the world. And I´m impressed by their web page. Select country and area and you get the bird checklist. Like the PDF files I got from Avibase on the links above. You also get the checklist with pictures and sounds.

The best part is that you get the local names of the birds and the online checklist gives the names in English plus the language you have selected. But it seems like the PDF cannot handle some alphabet.

For example the Japanese language so it is blank in the PDF checklist. But it worked excellent with Swedish. But you get them in the local language on the online version.




Bird list


I only listed birds I have got on picture before I started with eBird in November 2019. Now I record all the birds that I can identify. Before that see the DAY TO DAY reports and my lists of observed birds in different countries.

And you can visit my list of "Birds I have seen in Thailand"

My eBird checklists can be found HERE




Itinerary


Click on the links below for daily bird watching results:

21 March 2018: Bird watching in Suan Rot Fai, Bangkok




You are visitor no.
To www.aladdin.st since December 2005
Visitors from different countries since 26th of September 2011