Introduction


Coming to Cyprus and I was searching the internet for a bird guide as I had planned to stay on Cyprus for a few days of bird watching before flying back home. I was in contact with a few Guides but there was only one that could cover 3 days with me. And we will cover the most of the island, well, the Greek side.

I had booked with him when I got an e-mail from a Guide from Sweden. But I had already booked my tour with CYPRUS BIRD WATCHING TOURS - BIRD IS THE WORD




Guide


I had have a gorgeous time on Cyprus thanks' to Matt at the CYPRUS BIRD WATCHING TOURS - BIRD IS THE WORD www.birdingtourscyprus-bitw.com This is a tour operator that I can recommend if you ever come to Cyprus. Check out his web page and book a tour. I paid 150 € per day. Very cheap:

• Excellent guide
• Guide that identify all the birds for you
• No need to rent a car
• No need to drive the car
• Just to sit down relaxing enjoying the sights

Check out CYPRUS BIRD WATCHING TOURS - BIRD IS THE WORD on You Tube and Flickr


CYPRUS BIRD WATCHING TOURS - BIRD IS THE WORD is Highly recommended by Aladdin! So if you ever come to Cyprus, and he is also making trip reports with all the birds we had seen. Well, I only count the birds I have got on photo. Anyway, here is my Guide´s trip reports for my Cyprus birding adventure:

• Day 1 Trip Report

• Day 2 Trip Report

• Day 3 Trip Report

• Day 4 Trip Report




Visa


No need for me to have any visa to Cyprus, even though in is the Middle East it belongs to EU




Flights



Arrive by boat

Qatar Airways QR 270
Larnaca Intl Airport - Doha Intl Airport
16Feb2019 19:05 17Feb2018 00:05



+++++++++


Qatar Airways QR 834
Doha Intl Airport - Bangkok, Suvarnabhumi Intl
17Feb2019 01:45 17Feb2018 12:30







Land transportation


We traveled around Cyprus in my Guide´s car. In Limassol I was walking or taking taxi




Accommodations


I booked Ajax Hotel, a 4 Star Hotel in Limassol (Hotels own rating) midway between Larnaca and Paphos airports.







Weather / climate


Cyprus, I guess it can be a little chilli in February. But I don´t expect to wear any winter clothing. The only time I needed to take on trousers and jacket was in the mountains. We could even see remains of snow on the parking lot.


Cyprus - Climate & Temperature
Cuprus - Climate & Temperature - Click picture for full size picture





Equipment


Canon 5D Mk. III
Canon EF 28-300/3,5-5,6 L IS USM
Canon EF 70-200/2,8L IS II USM
Canon EF 100-400mm f/4.5-5.6L IS II USM lens
Canon Speedlite 600EXII-RT flash
Canon PowerShot G7X Mark II
Panasonic HC-W585 video camera

Sound recorder
ZOOM H5 Handy Recorder




References/Resources


CYPRUS'S BEST BIRDING SITES From Dave Gosney´s web page. He is writing bird books on finding birds around the world. And Fatbirder have reviewed Dave Gosney's "Finding Birds in…" books.



Easy Birder


Finding Birds in…

Over the years I have reviewed just about all of Dave Gosney's output in each of his different personas from Gostours through to the 'easy birder'… and everyone has been positive. I have used the guides several times in different places when birding under my own steam from Goa to Majorca and found the booklets spot on. Easy to follow, accurate and, as it were, birder friendly.

The same goes for the video output, I like his laidback style and calm hushed voice always articulate, always informative but never lecturing or patronizing.

Now that Dave has left the company he founded, Birdguides, and is again an independent birder and film-maker he has been sending me the updated booklets and new DVDs and they have been a joy to read and watch; re-familiarising myself with the former and enjoying a first view of the latter. The latest Batch include booklets for Bulgaria, Southern Portugal, North Goa and Northern Spain and the DVDs covering the latter two locations.

His websites says of the Goa DVD: "Join British birder, Dave Gosney, on his visit to Goa in search of fabulous birds such as Indian Pitta, Malabar Trogon, Sri Lankan Frogmouth, White-rumped Shama, Racket-tailed Drongo, Oriental Dwarf Kingfisher and many more. You'll see footage of all the most exciting species, you'll get an idea of what each of the sites is like… and we think you'll also have a laugh or two as the story unfolds."

For me this says all one needs to say about both the book and DVD collection. No one should contemplate their birding trip without checking to see if Dave has been there and written the booklet or made the film. If he has buy it! If not, persuade him to get out there and write one for us!

Fatbirder

See: http://web.me.com/easybirder/easybirder.co.uk/Home.html



Welcome to Akrotiri Marsh - Interesting reading and information with maps etc. for visitors

ebird - Find birding hotspots with bird checklists from all over the world

Avibase - is an extensive database information system about all birds of the world, containing over 25 million records about 10,000 species and 22,000 subspecies of birds, including distribution information for 12,000 regions, taxonomy, synonyms in several languages

Cloudbirders - Read birding trip reports from all over the world

Fatbirder - Linking birders worldwide... Wildlife Travellers see their sister site: WAND



Fatbirder is a fantastic web page with information from, I think every country in the world. My first stop when I plan for my bird watching trips. There is information about locations and guides, well, pretty much everything you need to know. Sometimes this is the only place I need to visit to plan my trip.

BirdingPal - find a birding Guide around the world



And the web page you cannot live without. I have been around the world looking for birds. I usually have a Guide, but sometimes it is not possible to find a Guide. So, well, I have lost count on how many times I have had help to ID birds at BirdForum. Joining this forum have been very very good.

www.birdforum.net

ClimaTemps.com is the place to learn about the worlds climates with more than 4000 locations documented. Each aspect of the climate is represented using colour enhanced tables and professional graphs so that data can easily be compared by switching between locations in different tabs in your browser.



Collins Bird Guide


The Collins Bird Guide is a field guide to the birds of the Western Palearctic.

Its authors are Lars Svensson, Killian Mullarney, Dan Zetterström and Peter J. Grant, and it is illustrated by Killian Mullarney and Dan Zetterström (with two plates of North American passerines contributed by Larry McQueen). It has been described as "undoubtedly the finest field guide that has ever been produced", and "the last great bird book of the 20th century".

It was originally published in Swedish and Danish in 1999, and in English in hardback in the same year, and later in paperback. A large-format English edition has also been produced, as has a German and Dutch edition. The first edition was translated to 14 European languages, including Spanish, Portuguese, French, Dutch and German.

A second edition, revised and enlarged, was published in January 2010. A series of updates and corrections were made in 2015, with no change to the edition number.

The cover of the first edition, in all formats, depicts a barn owl. On the second edition, this was replaced by an arctic tern.


Cover of the first edition

Fair use, https://en.wikipedia.org/w/index.php?curid=15538546



Eleven pages of introductory material are followed by the book's main content: 366 pages of text and colour paintings. The text for each species gives brief status notes, followed by a section detailing identification, and concludes with a section on voice. Accompanying most species accounts is a small colour map showing breeding, wintering and migrant range.

The guide is also available as a paid-for app, for iPhone and Android devices. The app includes all of the text and images from the print edition, as well as audio recordings. Additional data can be bought separately; the first such package being a set of distribution maps for 271 species, from the British Trust for Ornithology's Bird Atlas 2007–11.

All versions cover Europe, North Atlantic islands, much of North Africa and the Middle East.

Most of the species covered in the main part of the guide are regular breeding, wintering or migrant species in its area of coverage, although some vagrants are also included. There are additional sections giving brief accounts of (a) vagrants and (b) introduced breeding species and species recorded only as escapes.

From Wikipedia, the free encyclopedia

Many bird watchers around the world know this book simply as "The Svensson"


Places to visit
Akrotiri Peninsula
The Akrotiri Peninsula is a short peninsula which includes the southernmost point of the island of Cyprus. It is bounded by Episkopi Bay to the west and Akrotiri Bay to the east and has two capes to the south-west and south-east, known as Cape Zevgari and Cape Gata.

The most prominent features of the peninsula are the Akrotiri Salt Lake and the aerodrome, which is RAF Akrotiri and Limassol

Zakaki Marsh

Zakaki marsh/reed bed is the remnant of a once larger wetland. The site is especially important during
winter and spring migration where one can see Herons and Glossy Ibis.

The site is also one of the few where the Ferruginous Duck, a species of global conservation concern, breeds.

www.akrotirimarsh.org

BBC Relay.
- From Wikipedia, the free encyclopedia

Click HERE for the brochure EXPLORE THE AKROTIRI PENINSULA

• Zakaki Marsh
There is a hide overlooking the marsh. Bit the reeds are covering everything and the area looks to be in need of a clean up. But we spotted some birds in the reeds.

• Lady's Mile,
5 km coastal stretch of sand beach and shallow waters runs along the east side of Akrotiri Peninsula. The beach took its name from the mare of the governor during British rule, who used to ride along the beach. You can see all kinds of gulls like Black-headed, Mediterranean and Armenian. But, people are walking their dogs on the beach and they scare the birds.

• Akrotiri Salt Lake
The lake itself is considered to be one of the most important wetlands in the eastern Mediterranean region. The site attracts thousands of wading birds who use the lake as a stopover during the migration seasons between Africa and Europe. BirdLife International estimates that between 2,000 and 20,000 Greater Flamingos Phoenicopterus roseus spend the winter months at this lake.

Among the outstanding Important Bird Areas (IBAs) of Cyprus, this extensive site is a congregation site for water birds in winter and spring, including globally important numbers of Flamingos, and a raptor bottleneck site in the autumn, with globally important congregations of four birds of prey including Red-footed Falcon.

Other notable migrants occurring in numbers of regional importance include Little Egret, Glossy Ibis, Crane, Demoiselle Crane and Collared Practincole. Important breeding waders are Black-winged Stilt, Kentish Plover and Ferruginous Duck. One can enjoy the view of the Salt Lake from the observatory of the Akrotiri Environmental Education Centre.
- From www.akrotirimarsh.org

• Bishop's Pool
To visit Bishop's Pool you need to enter the Holy Monastery of St Nicholas of the Cats or just, Monastery of the Cats.

Deep enough to remain wet even when other places are dry, this delightful place can have crakes, waders, herons and wildfowl although in wetter years these birds go elsewhere. However, the insect life here attracts falcons and bee-eaters
- From www.easybirder.co.uk

• Episkopi Cliffs / Kensington Cliffs
The Episkopi Cliffs host the most important remaining colony in Cyprus of breeding Griffon Vultures, while also hosting breeding Eleonora's Falcons and Peregrine Falcons.
- From www.akrotirimarsh.org

• Germasogeia Dam
The area is easily accessible on the north side of the dam. There are many different birds and there is a small track following a small river up the mountain and it ends at a small sluice port



Laranaca



Although birders may be attracted to the large salt lake at Larnaca, the best areas are the pools, sewage ponds, beach and fields on the coastal side of the salt lake, behind the airport. These areas are particularly good for ducks, grebes, gulls, terns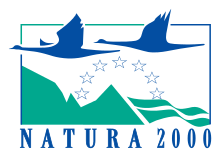 Oroklini Lake


Oroklini (Greek: Ορόκλινη), or less commonly Voroklini (Βορόκληνη), is a village in Larnaca District, Cyprus, to the north-east
of Larnaca. Its population in 2011 was 6,134.

Oroklini lake is designated as a Special Protection Area (SPA) The lake is designated as a Special Protection Area (SPA) (CY6000010) and was subject to a three-year project starting in January 2012 to bring the lake to "favourable conservation status"

Black-winged stilt (Himantopus himantopus) and the Spur-winged Lapwing (Vanellus spinosus) were the main target species along with fifty-eight bird species that migrate through, or overwinter within the SPA. The shallow salt lakes are also home to greater flamingo.

From Wikipedia, the free encyclopedia


Natura 2000




In a nutshell


Stretching over 18 % of the EU's land area and almost 6 % of its marine territory, it is the largest coordinated network of protected areas in the world. It offers a haven to Europe's most valuable and threatened species and habitats.

ec.europa.eu/environment/nature/natura2000.htm

and waders but rare passerines have been found too.
- From www.easybirder.co.uk

• Oroklini Lake
They have made a beautiful place here. But the bird hide is facing the sun during the day so it is pretty useless.

There is another hide on the other side of the lake with the sun in the back. A shame it is, looks like this hide was a favourite area for the local teenagers to drink beer and throw the bottles around.

• Dolphin Rock Beach
Coming down to the beach from the Oroklini Lake you turn left on the Dhekelia Road. You come close to the seabirds along the beach. Sandwich Terns and Medditeranean Gulls

• Larnaca Salt Lake and Sewage Plant
Pools with Flamingos and other birds driving in the area. There is a bird hide at the sewage plant.

Driving along the Salt Lake passing Hala Sultan Tekke and there is birds to be seen along the road through the beautiful country side

• Kamares Aqueduct
Kamares Aqueduct, also known as the Bekir Pasha Aqueduct, is an aqueduct near Larnaca, Cyprus. Located outside the city, near the old road to Limassol, it was built starting in 1747. Tassos Mikropoulos has described it as the most prominent water supply built in Cyprus.
- From Wikipedia, the free encyclopedia

The area have some marsh and a lot of reeds so we could not see the birds, but we could hear that there was a lot of birds behind the reeds. Coming in from the other side and we spotted Common Kingfishers and waders looking for food.

Construction was going on while I was there so it was not easy to walk around (February 20018)

But it looked like they were making some kind of nature area and there was quite a few interesting birds so it can be worth a visit.

And just to see the Kamares Aqueduct is worth the trip



Cape Greco


Cape Greco, also known as Capo Greco (Italian for "Greek cape"; Greek: Κάβο Γκρέκο), is a headland in the

Cape Greco


Cape Greco, also known as Cavo Greco (Italian for "Greek cape"; Greek: Κάβο Γκρέκο), is a headland in the southeastern part of the island of Cyprus. It is at the southern end of Famagusta Bay and forms part of Ayia Napa Municipality.

It lies between the towns of Ayia Napa and Protaras, both of which are tourist resorts. It is visited by tourists for its natural environment, and is a protected nature park.

According to local legend, it is also the home of the 'Ayia Napa sea monster'.

Cape Greco is a National Forest Park is under the administration of the Forestry Department of the Cyprus Ministry of the Interior

From Wikipedia, the free encyclopedia

southeastern part of the island of Cyprus. It is at the southern end of Famagusta Bay and forms part of Ayia Napa Municipality.

It lies between the towns of Ayia Napa and Protaras, both tourist resorts. It is visited by tourists for its natural environment, and is a protected nature park.

According to local legend, it is also the home of the 'Ayia Napa sea monster'.

Cape Greco is a National Forest Park is under the administration of the Forestry Department of the Cyprus Ministry of the Interior.
- From Wikipedia, the free encyclopedia

Cape Greco is the headland off the south-east corner of Cyprus – the part nearest to Israel – so it is always likely to be a hotspot for migrants including rarities
- From www.easybirder.co.uk

• Ayia Napa
There are some sewage farm and there are birds looking for food on the well-watered football fields. Just make sure to be there when they don´t play soccer. Then all the fields are full of players and needless to say, no birds
- From www.easybirder.co.uk



Paphos



• Paphos headland
Paphos /ˈpæfɒs/ (Greek: Πάφος [ˈpafos]; Turkish: Baf) is a coastal city in the southwest of Cyprus and the capital of Paphos District. In antiquity, two locations were called Paphos: Old Paphos, today at Kouklia, and New Paphos.

The current city of Paphos lies on the Mediterranean coast, about 50 km (30 mi) west of Limassol (the biggest port on the island), which has an A6 highway connection. The city has a subtropical-Mediterranean climate, with the mildest temperatures on the island.
- From Wikipedia, the free encyclopedia

A classic migration site – a headland complete with lighthouse, bushes, grassy areas, trees and a drinking pool. Warblers, wheatears, pipits, larks, shrikes and flycatchers can be found here on migration and up to 6 Greater Sandplovers usually winter here.
- From www.easybirder.co.uk

• Paphos Sewage Works
The area around Paphos sewage works offer a rich bird life. Cattle Egrets on the pastures and small birds in the bushes along the roads. Park the car and walk along the waste area keeping the eyes out for birds in the bushes on the right hand side and on the waste area on the left hand side

• Anarita Park
A mountainous area which can be great for raptors and warblers and wheatear's, especially during spring migration. Not much information to be found about the area. But there is a post om birdforum by wolfbirder. Wolfbirder have put a lot of job in to this report, and well, there is everything you need to know.

And as wolfbirder points out, Anarita Park is not a park. It is a huge area in the mountains so you need to have a car. I managed to get a picture of the Finsch´s Wheatear at Anarita Park.

Click HERE to read his post

• Mandria
Mandria (Greek: Μανδριά, also spelled Μαντριά, Turkish: Yeşilova) is a village in the Paphos District of Cyprus, located 2 km east of Timi. Mandria is thought to have been founded around 500 years ago by Turkish Cypriots who originally called it 'green plain'
- From Wikipedia, the free encyclopedia

Yes, Mandria is just a village. Stop for good food then continue down to the beach and the farm land. Several Common Kestrels flying over the farmland. Spanish Sparrows (First time for me, lucky to have my Guide or I would have taken it for a House Sparrow)

• Anarita Masts - We went there to look for the Little owl
Anarita Mast. This is another un-publicised area overlooking Asprokremnos Reservoir & Dam, and it too can be great for Harriers, Larks, shrikes, pipits, chukar in migration periods. Bonelli's Eagle can be seen around here or indeed over Anarita Park, where you have just come from. That is down to luck though and it is hard to predict their sightings.
- From wolfbirder´s post on birdforum



Troodos


Troodos (sometimes spelled Troödos; Greek: Τρόοδος [ˈtɾo.oðos]; Turkish: Trodos Dağları) is the largest mountain range in Cyprus, located in roughly the center of the island. Its highest peak is Mount Olympus (Greek: Όλυμπος), also known as Chionistra (Greek: Χιονίστρα), at 1,952 metres, which hosts four ski slopes
- From Wikipedia, the free encyclopedia

Cyprus is home to a number of endemic subspecies which may one day be given full species status. Most of these, including the Crossbill, the Jay, the Short-toed Treecreeper and the Coal Tit are easy to find in the Troodos mountains, indeed without leaving Troodos village. In spring and summer you should see Pallid Swifts too and Hawfinch is possible, at least in winter.
- From www.easybirder.co.uk



Nicosia


• Athalassa National Forest Park
Have a network of trails - covering 20 kilometres makes it convenient to walk around to look for birds. Athalassa National Forest Park has a total area of 840 hectares and is an oasis of greenery with many endemic, indigenous trees, shrubs and herbs. Also Botanical Gardens, so you will see birds
-More information at CHOOSE YOUR CYPRUS web page



Achna Dam


The area has now been declared a Special Protection Area for birds and forms part of the pan-European NATURA 2000 network. Highlights have in the past included Dalmatian Pelican Pelecanus Crispus, Great Black-headed Gull Larus Ichthyaetus and Lesser. Near the lake there is also a mini zoo, with Ducks, Goats, Donkeys and other animals.



Cyprus bird watching map





Bird checklist



I never use any bird lists, but since I try to make it in to Cloudbirders. A very helpful site when planning your birding trips. But they ask for a bird checklist, and if I use their service, of course I want to contribute as well. My two first bird watching trip reports was rejected by Cloudbirders.

So I started to take ideas from the reports I found on Cloudbirders. So I have started to use bird lists, eBird generate one for me and I can post it on Cloudbirders. I will post my birds on eBird and on my different "BIRDS THAT I HAVE OBSERVED" pages.

Check lists can come in handy to find out the local name of the bird etc. And Avibase have a list with pictures and sounds, excellent!

So I will post bird checklists here and if my Guides provide me with checklists I will also post them here.




Cyprus bird checklist from Avibase, click HERE

Avibase is providing you with bird checklists from all over the world. And I´m impressed by their web page. Select country and area and you get the bird checklist. Like the PDF files I got from Avibase on the links above. You also get the checklist with pictures and sounds.

The best part is that you get the local names of the birds and the online checklist gives the names in English plus the language you have selected. But it seems like the PDF cannot handle some alphabet.

For example the Japanese language so it is blank in the PDF checklist. But it worked excellent with Swedish. But you get them in the local language on the online version.




Bird list


I only listed birds I have got on picture before I started with eBird in November 2019. Now I record all the birds that I can identify. Before that see the DAY TO DAY reports and my lists of observed birds in different countries.

And you can visit my list of "Birds I have seen on Cyprus"

My eBird checklists can be found HERE




Itinerary



Click on the links below for daily bird watching results:

Tuesday 13 February 2018: Exploring the Akrotiri Peninsula: • Zakaki Marsh
• Lady's Mile
• Akrotiri Salt Lake
• Bishop's Pool
• Episkopi Cliffs / Kensington Cliffs

• Germasogeia Dam

Wednesday 14 February 2018: Bird watching at Cape Greco and around Larnaca

Thursday 15 February 2018: Bird watching around Paphos:
• Paphos headland
• Paphos Sewage Works
• Anarita Park
• Mandria
• Anarita Masts - We went there to look for the Little owl

Friday 16 February 2018: Bird watching on Cyprus:
• Troodos
• Athalassa Park
• Achna Dam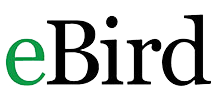 eBird Trip Report


Since April 2023 eBird offer a new feature, to create Trip Reports. At least this is when I first heard of this feature and I have decided to make the eBird Trip Reports instead of my list of OBSERVED birds.

And of course, this also means that I will HAVE TO go back and do the same for my old birding adventures, WHEN I HAVE THE TIME!

Today's Trip Report: Birding on Cyprus with CYPRUS BIRD WATCHING TOURS - BIRD IS THE WORD - February 2018 | Click HERE

Download | PDF

Lifers
Icons for lifers used in the eBird trip reports


Species lifer: First time that someone observes a species in their life


Photo lifer: First time that someone photographs a species in their life


Audio lifer: First time that someone audio records a species in their life

Exotic species
Exotic species flags differentiate locally introduced species from native species.


Naturalized: Exotic population is self-sustaining, breeding in the wild, persisting for many years, and not maintained through ongoing releases (including vagrants from Naturalized populations). These count in official eBird totals and, where applicable, have been accepted by regional bird records committee(s).


Provisional: Either: 1) member of exotic population that is breeding in the wild, self-propagating, and has persisted for multiple years, but not yet Naturalized; 2) rarity of uncertain provenance, with natural vagrancy or captive provenance both considered plausible.

When applicable, eBird generally defers to bird records committees for records formally considered to be of "uncertain provenance". Provisional species count in official eBird totals.


Escapee: Exotic species known or suspected to be escaped or released, including those that have
bred but don't yet fulfill the criteria for Provisional. Escapee exotics do not count in official eBird totals.


You are visitor no.
To www.aladdin.st since December 2005
Visitors from different countries since 26th of September 2011