Sunday 18th of June 2017 and I'm off for a Photo walk with Bangkok Photographers. This is the first time for me in a long time. I think it was back in 2014 or 15 I joined them last time. Anyway, I arrived to Bang Sue just after 7, one hour before the start.

I went in to some factory as there were plenty trees and birds, but they would not let me in as it was Sunday. I walked back to the railway station to walk around to have a look for some birds.

Common Mynas was to be seen everywhere and of course the Eurasian Tree Sparrow


Train arriving to Bang Sue train station
Bang Sue, บางซื่อ train station
Bang Sue, บางซื่อ train station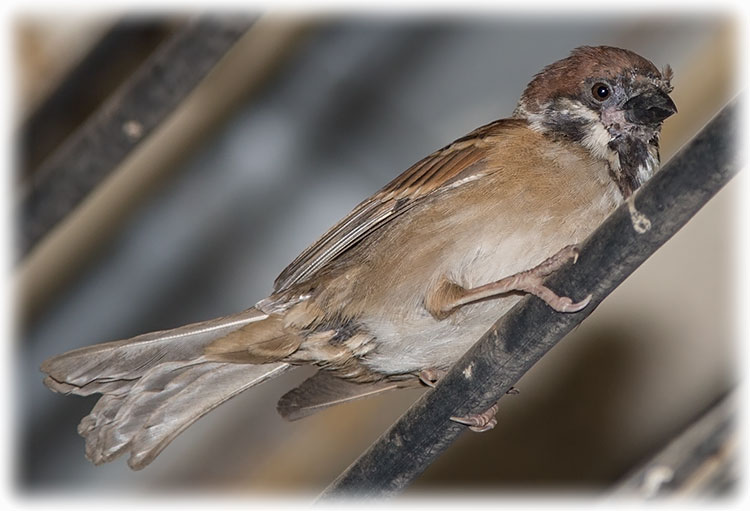 Eurasian Tree Sparrow / นกกระจอกบ้าน
Eurasian Tree Sparrow / นกกระจอกบ้าน
Eurasian Tree Sparrow / นกกระจอกบ้าน
Bang Sue, บางซื่อ train station
Another train arrives to Bang Sue train station
Another Bangkok Photographer (obvious) has arrived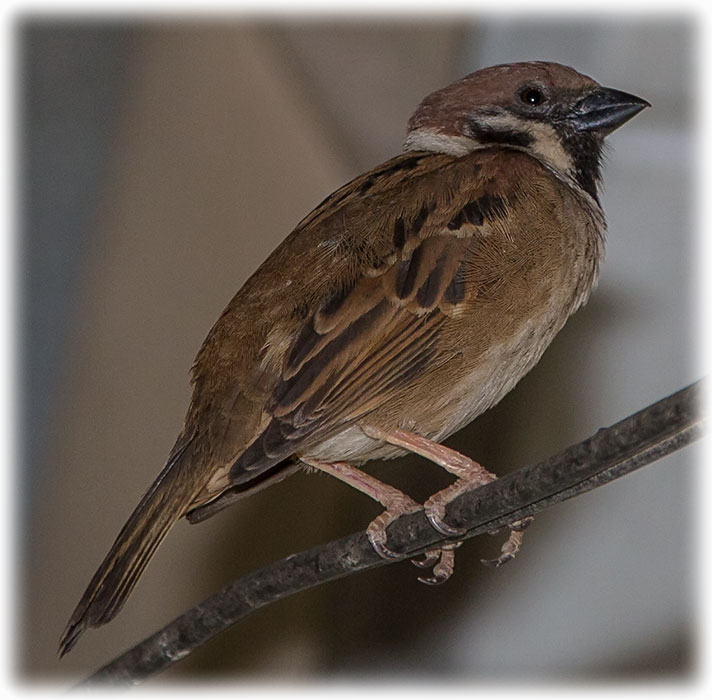 Eurasian Tree Sparrow / นกกระจอกบ้าน
Red turtle dove - นกเขาไฟ (male)
Red turtle dove - นกเขาไฟ (male)


I was quite a lively train station, trains coming and going all the time. Just like I loved when I was a child, spending time at the train station looking at trains. Birds, well, there were some birds, but nothing to get excited over. I saw a Red turtle dove on one of the roofs covering the platform. A wee bit surprised as I had not expect the Red turtle dove in the city.

But I guess they go where the food is. I walked around on the platforms and I could see that more and more people with cameras started to assemble close to the parking lot. I went over to see them when it was a few minutes before 8.

Starlings and Mynas + a few different pigeons/ doves was what I had seen here at the train station in Bang Sue, บางซื่อ. Plus of course a lot of train action.


Common Myna - นกเอี้ยงสาริกา

We started to walk towards north along the tracks and we were soon stopping for some information and the group picture. I was pleasantly surprised, there were a lot of trees and vegetation so I will
hopefully see some birds. For sure, I hear a lot of them. And I had seen some Fantails flying around so I might get lucky to see some exciting birds.

The Group leader explained where we were going and how to send pictures for the Bangkok Photo Walks Magazine and you can find old issues by clicking HERE. So keep your eyes out for fresh issues. Many nice pictures from around Bangkok. Anyway, when you have the time...



We took off walking along the tracks for 50 meters or so until we turned left and ended up on a road. We turned right and we were walking along a, what could have been a paradise. Now it was just a shit hole and I really feel bad as places like this. Is there really anyone believing that we will save the world? Imagine living in this shit!

The garbage goes straight out the window, just like in Europe 400 years ago. It was a really horrible experience to see, and I should be used because it is the same all over Thailand. Beautiful areas destroyed by garbage and toxic. We still have the fire drill fresh in mind, they just poured the oil in to the sewer and I screamed at them. They looked at me like I was crazy.
- It disappears!

I could not believe my ears! What to say, uneducated people are easy to keep under control. All over Thailand I see people using the sewers as disposal for all kind of toxic, paint and oils.


Leaving Bang Sue, บางซื่อ junction behind
Walking along Rotfai Soi 1 in Bang Sue, บางซื่อ
Walking along Rotfai Soi 1 in Bang Sue, บางซื่อ
A disgrace
A disgrace
Using garbage as a boat
Using garbage as a boat
Imagine living in this shit - And no one cleans it up!
Malaysian Pied Fantail - นกอีแพรดแถบอกดำ
Malaysian Pied Fantail - นกอีแพรดแถบอกดำ


Walking along the road and I spotted a Malaysian Pied Fantail in the bushes. I managed to get two pictures before the bird disappeared. We came to the end of the road and we had to walk on a small concrete walk path to get further north along the rail tracks.

I crossed the rails at the end of the small walk path and I went to explore all the locomotive wrecks on the other side of the rails. It was like a graveyard for old trains on the other side of the rails. And there were many old locomotives just standing there rusting away. Well, many tons of steel just disappearing instead of recycle the steel.

One ton of steel is a lot of money and here it is just rusting away. And by the look of it, these trains will never run again. I had a few pictures before I crossed the rails again going back to the other side where I was hearing a Plaintive Cuckoo - นกอีวาบตั๊กแตน.


I continue on the small concrete walk path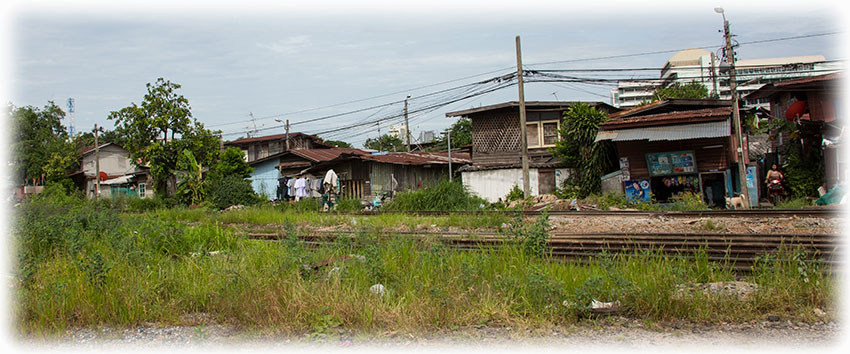 I continue on the small concrete walk path
I continue on the small concrete walk path
Locomotive graveyard
Locomotive graveyard
Locomotive graveyard

I could hear the Plaintive Cuckoo, นกอีวาบตั๊กแตน in a tree just further up the track and I went to investigate but I never managed to see the bird. The tree was thick of leafs and it was impossible to see the bird. But I whistled with the bird and the bird replied.

Quite easy to recognise the bird by the sound. And we still remember when I was walking around Benjakitti Park whistling. People looked at me like I was crazy. I meet one that I had looked at me when I left the park. He told me that the bird was coming closer so he recognised my whistling. Anyway, I was soon giving up trying to find the bird.



Listen to the Plaintive Cuckoo





Plaintive


adjective sounding sad and mournful: a plaintive cry.

Well, I don't know, does the Cuckoo sound sad?


I walked back and one girl from the group asked what I had seen. Must have been something very nice as I was walking around smiling all the time. I told her that I had been looking for the Cuckoo. I continued on a concrete walk between the homes and it was like a bridge 1 or 2 meters above the ground. This area is most likely flooded during the rainy season.

And the amount of garbage laying around. I walked until I reached a Canal and then I had another guy from Bangkok Photographers coming up from behind. He told me that the other group had continued north. He was going home and so was I. A change of clothes and I will be off to Chaiyasit Muay Thai Gym for a session with ปีศาจแดง ก.กุมานนท์, Red Devil.

So there will not be any Bangkok Slot Car Club today as it will be late afternoon before I'm ready with the exercise.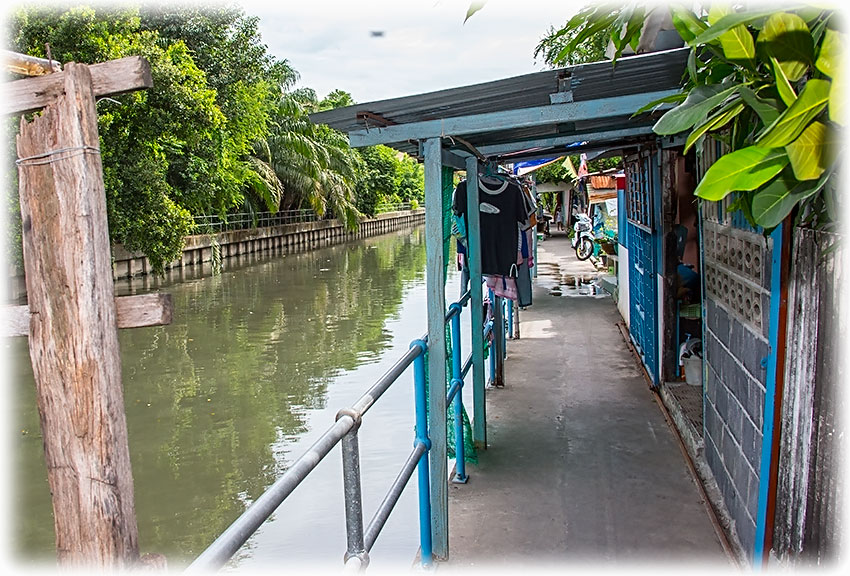 I reach a canal
Eurasian Tree Sparrow / นกกระจอกบ้าน
This is the bridge I will cross
We walk past a temple
We're on yet another concrete bridge walk
Back in civilization
We can see that the water in the canal is above the street level


My new friend took a taxi back home and I went to buy some water. I also took the opportunity to buy some MAX I enjoyed my water in a street corner before I crossed the bridge over a canal. Looking back and I notices, well, at least it looked like the water was above the street level.

I didn't had to wait long for the taxi and I was soon on my way home to change clothes so I could go for some boxing exercise to kill the last of this Sunday.

#62 Bang Sue Photo Walk Bangkok Photo Walk Magazine ready, click HERE



ONE VOICE TO END MODERN SLAVERY
Donate by clicking
HERE
It just take a few minutes
And while at it, why not
JOIN
It just take a minute!
And who knows? You might earn your first badge very soon!

Well, boxing and we always try to avoid restaurants when we're ready, but, well, some very very few times we fail. And my friend drive me to buy fruit at the Maxvalu Supermarket. They have very good fruit and cheap. 5 mangoes 116 Baht, peeled and ready to eat. You have to ask them to peal the mangoes, but it is no problem. I bought 2 mangoes on Sukhumvit the other day, 230 Baht. BOOM! That is a very big difference.

So I save a lot of money buying fruit at Maxvalu Supermarket. But sometimes it just goes wrong. On our way to the car and we pass a coffee shop.



The reason to go to Malaysia is to practice and train with my underwater camera. Rainy season and you might think it is the low season. Well, June is the high season and it was impossible to find a good hotel. The hotel I had planned to stay at is full. I found Ombak Dive Resort and they had rooms available for some of the days I wanted to stay. And I had to change my plans and as my visa for Thailand expires 23rd of June I need to stay 3 days in Kuala Lumpur.

I have checked up some bird watching sites in Kuala Lumpur and 2 of them is sticking out as popular places to look for birds.

1) Perdana Botanical Garden
2) KL Forest ECO Park - Bukit Nanas Wildlife Reserve

Both of them within a few minutes form Holiday Inn Express, so to choose hotel in Kuala Lumpur was quite easy

And when I come back from Pulau Perhentian (Pulau is island in Malayan) I will go to Genting Highlands and I have booked a birding guide so we can explore the rainforest on Ganting Highlands. I was soon running in to trouble.

I called Ombak Dive Resort 4 times and I sent several e-mails to confirm my private snorkelling boat. No reply on the e-mails and when I called there was a girl giggling so I thought I had ended up at a home for retarded people.

Seriously, this was the worst I have ever been experienced when it comes to customer relations. And I would have prefer to stay with Norman Bates anytime.



I called hotels.com to cancel the room. The date for free cancellation was way behind us.
But the guy asked for the booking number.

- OH! I see that you are a VERY good customer here!

- Well, I don't know... I have booked a room or two

- Let me take care of this!

- Cheers!

A few minutes later...

- The room is cancelled!

- Thanks, now I want to book at BuBu Long Beach Resort
A few minutes later and I was booked at BuBu Long Beach Resort. Three times the price but the customer service was excellent. Yes, BuBu Long Beach Resort had excellent customer service and I booked a private snorkelling boat for two days, swimming with sharks and turtles. But no confirmation, I sent e-mails and I called. After the weekend I called again and they told me to contact Kuala Lumpur. The sent me an email and I asked my question again via an e-mail.

Exactly the same answer again and now I sent them another e-mail: "Hello Amazing, I ask a question and you send back exactly the same e-mail!!!" Maybe the resort owners on Pulau Perhentian. And the snorkelling boat, suddenly the price had inflated by 4 times.



Greetings from BuBu Resort!



Thank you for your email. Please be informed that private chartered snorkelling tour can be arranged at RM 1,800.00 per boat per trip with our Recreation Centre. Otherwise, you may refer to the local operators upon arrival.


I was furious, and I replied immediately and then I called BuBu Long Beach Resort and they had made a mistake with the price when I called them.

- How is this possible? You didn't knew the price so I had to call back 2 hours later and you told me the price

- I made a mistake

- No! I want to know what happened with the price and booking we agreed on

- You have to call Kuala Lumpur!

By now I was screaming in to the phone

- YOU T**T! I WASTED TIME AND MONEY TO CALL YOU 3 TIMES TO CONFIRM MY BOAT!!!!! AND NOW YOU TELL ME THAT YOU DID A MISTAKE!

- I'm sorry Sir!!

- DON'T YOU SIR ME! NOW YOU FIX THE BOIAT FOR ME!!!

- I will call the manager

The manager gave me the same full song and dance about the mistake. Didn't took long for me to get furious again. It is not about the money, but their business practice. They can promise me anything until I have booked my room. Then suddenly, it is a different tune. I was screaming in to the phone.

He promised to take care of this. They sent an e-mail from Kuala Lumpur:



Greetings from BuBu Resort!



Thank you for your email. We are sorry that our replied do not meet your queries. As discussed with the management, we are pleased to inform that we can arrange the private chartered snorkelling trip with the local partner (smaller boat) for you at RM 300.00 per trip (2 hours) and RM 500.00 per trip (half day). No insurance covered.

For your information, the charges of private chartered snorkelling tour quoted to you at RM 1,800.00 per trip (half day) is using BuBu's Gulf Craft Touring 3600, a large (36 footer) twin engine boat which are more comfortable and safe. In addition, BuBu's Gulf Craft Touring 3600 boat are covered with insurance for guests.

Kindly advise us if you wish to pre-arrange for the private snorkelling tour.

As a gesture of goodwill, we are pleased to offer a complimentary round trip SIC Speed Boat Transfer between Kuala Besut Jetty and Resort for you. We are pleased to arrange and confirm the SIC speed boat transfer for you as below:


I was not happy and I just answered them:



You are pleased to inform me???!!! I confirmed by 3 (THREE) phone calls that I have a booked boat for 500RM 10 o'clock to 17:00 and now you have the nerve to be PLEASED to offer me a boat for almost 4 times the price, AFTER that I have booked your hotel. So now I want to know how you are going to solve this, unless half day is between 10:00 and 17:00

I will also complain to hotles.com about this, business practice like this is against the law in Europe where I am from


The manager was soon back to me and he had arranged the boat as originally planned for when I booked the room. They try all the tricks in the book and if you would have tried a trick like this in the civilized part of the world you would have ended up in jail. Anyway, a week of Thai school and boxing exercise is coming to an end
and it is time to leave for Malaysia.

Thai Airways had an offer, buy a ticket and get a free ride to OR from the airport with Black Tie Limousine Service. I usually
use the AOT Limousine service, but hey, if it is free I can as well try them. So they will pick me up at 14:00 so I have time for an early session at Chaiyasit Muay Thai Gym with ปีศาจแดง ก.กุมานนท์, Red Devil. Click HERE to see hod this goes. Will I have to go to Malaysia with a black eye?

OK, it has come to my knowledge that we have senior citizens visiting my web page. How hard can it
be? So it's not very easy for them to see the blue coloured links to the next page.

Jiffy (also jiff)


noun [in SING.] informal a moment: we'll be back in a jiffy.

ORIGIN late 18th cent.: of unknown origin.

So as you understand, in a jiff pretty much depends on your internet.

So I put a "Next" button here and I hope that there isn't any problem to understand how to use that one. So just CLICK the "Next" button on your left hand side and you will be on the next page in a jiff!
Marunong ka mag-tagalog? Walang problema! Magpunta sa kabilang pahina pindutin ang "NEXT" button sa itaas


Faites vous parlez le français? Pas de problème! Pour arriver à la page suivante faites s'il vous plaît un déclic le bouton "Next" ci-dessus!


Haga usted dice el español? No hay problema! Ver la siguiente página sólo hacer clic el botón "Next" encima!


Farla parla l'italiano? Non problemi! Per vedere la prossima pagina lo scatto per favore giusto Il bottone "Next" sopra


Sprechen sie Deutsch! Kein problem! Wenn Sie die folgende Seite sehen wollen gerade klicken der Knopf "Next" oben!


คุณพูดภาษาไทยได้ไหม ไม่มีปัญหา ถ้าคุณต้องการไปหน้าถัดไป ให้กดปุ่ม "Next" ข้างบนนี้


Вы говорите по-русски? NJET PROBLEMA! Просто нажмите синюю кнопку "Next" с левой стороны и Вы моментально переместитесь на следующую страницу!


E ni Svenskar och inte förstår Engelska så ska ni skämmas. J och Björn, med det menar jag inte att alla mina stavfel ska ältas varje gång vi träffas.


Well, the flag of Skåne, just a BONUS flag.
You are visitor no.