<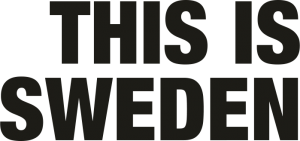 You might have heard that Sweden is a safe and peaceful country, and it used to be. However, our country has changed. Not only do we have high number of shootings and gang related violence, but grenade attacks in public areas have become a common occurrence. Sweden now has among the highest reported cases of rape in the world as well.
The Swedish police is so severely underfunded and lacking in resources that a vast number of the crimes aren't even investigated. Some parts of the country are now practically lawless, labelled as "no-go zones" and there are 55 of these areas where the police admit that they cannot maintain law and order.
Sweden used to be a country of wealth. Unfortunately, that time has passed. Today, Sweden is not even capable of properly taking care of its own citizens. The country is in fact forced to borrow money in order to provide the most basic in educational- and healthcare services for the citizens.


Sweden used to be a great country to grow old in just a few years ago. However, today many elderly are suffering and are not being taken care of properly. Some are not allowed to go outside for walks, to view the sky and to breathe in the fresh air. The resources are simply too scarce to take care of our elderly and sick. Sweden actually has among of the fewest number of hospital beds in all of Europe – far below the average the OECD-countries.
With an already existing severe job shortage, we currently lack the ability to provide our own citizens with jobs, and if you are a non-European citizen you will have an extremely small chance of getting a job. In fact unemployment among immigrants in Sweden is already among the highest in Europe and it is still increasing.
More and more people find themselves without a job. And many of those who do find an occupation still earn to little to be able to support themselves.
The housing situation in Sweden is dire. We currently cannot offer all of our own citizens shelter for the night. Migrants are barely offered tents and camp beds, but those are also lacking. Some migrants now sleep outside in the freezing cold with temperatures reaching far below zero and harsh snow.

However, if you still choose to come to Sweden, and if you still somehow manage to find a place to stay on your own, you are very likely to be sent right back home or any of the safe places you have passed on your way here. During your stay here your access and benefits to the Swedish welfare system will be extremely limited.
Sweden's housing crisis is extreme. Our failing economy is forcing us to borrow our way out of the crisis. Our welfare state is on the verge of a total collapse and it can be attributed to decades of mass immigration. The over consumption of welfare funds by new arrivals put our entire welfare system at risk. We have utterly failed in all areas, both in terms of assimilating people as well as integrating them.
These circumstansces has led to the majority finally putting up well needed border controls. These will most likley intensify as time goes by – seeing as the problems keep escaliting in Sweden.
Today we see the formation of parallel societies and enclaves, and in many of these areas law enforcement as well as emergency response teams are prevented from doing their jobs. Street law rules and criminal gangs control the streets.
But things are about to change! As soon as we get to exercise more of our political influence, we will steer Sweden on the right track again. We will save our economy, our beautiful country and our amazing culture. And we will gladly shoulder the responsibility of cleaning up the political mess caused by others in order to rebuild our once thriving nation.
The principle stated by the Dublin Regulation that asylum should be sought and, if motivated, given in the first country of arrival will be the foundation of swedish migration policies. Those who come from another EU country to seek asylum in Sweden will be refused entry and will be sent back to the EU country they came from.
Anyone who has been refused a request for asylum will no longer be entitled to any form of monetary assistance from the government, and the return process will be accelerated. The financial obligations in regards to family reunion migration will be tightened significantly, and most issued residence permits will be turned into temporary rather than permanent ones. Sweden's borders will be secured and border controls reinstated.
Sweden will still help others in need, albeit unlikely through a life in Sweden, particularly in regards to those who come here without a permit. They will not be allowed entry into our country, and any illegal immigrants found within our borders will be deported immediately. The only way to a life in Sweden will be through regulated migration – via well motivated visa applications or resettlement programs.
Our assistance will be in the form of shelter, health care, food and other necessities in the geographic vicinity of the actual crisis area, where most refugees are located and the needs are by far the greatest. It will eliminate dangerous journeys and focus on those truly in need, primarily women and children left behind.