Thursday 23rd of October 2014 and my alarm went off just after 7 o'clock. I popped open a Diet MAX first thing. Took me about 2 hours to get ready for breakfast and at 10 o'clock I was in the
reception to check out. They called a taxi and we were soon on our way to the train station and was very lucky.

There was a train leaving in 1 minute and I just made it on board before the train left. I saw the departure time on the monitor when I entered the train station and I thought it was a goner. But I made it on board before they closed the doors.

And I was pleasantly surprised to discover that there wasn't many passengers on the train and I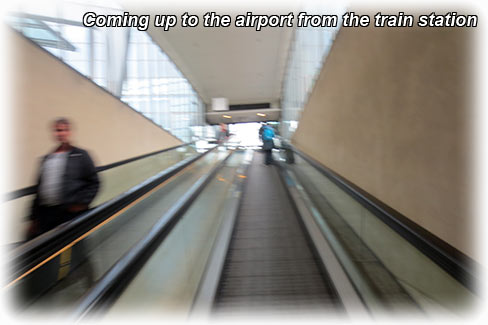 had no problem with my luggage.

Seems like it is my day today, 3 hours before departure and check in was open. Check in and security was very quick and I was in SAS - Star Alliance lounge 10 minutes after getting off the train. And that was less than 90 minutes after checking out from BEST WESTERN Hotel Duxiana in Helsingborg.

I fired up my computer to see if there was any updates on my African safari. There was an e-mail from Siyabona Africa and they asked if I still wanted to go if they could ask for
discount. Well, it was not about the price, it was about how they were handling the whole thing.

I got an e-mail from Made in Africa with an updated quotation and I decided to choose this company. Well, they were firs and I really need to make sure I get a reservation as I have booked my flight and 6 nights on Victoria Falls Hotel in Zimbabwe.

I spent the evening yesterday to set up the tours in Zimbabwe and Zambia while staying at Victoria Falls Hotel and I found that they had Devil's Pool as an option. So yes, it looks to be OK.

You are visitor no.
To www.aladdin.st since December 2005
Visitors from different countries since 26th of September 2011