Sunday 28th of March 2021 and my alarm went off at 4 o'clock. I drink my tea and looking at the clock on my computer and it seems like the time is passing very slowly. Actually it seems to go back ward. I check my phone and I realise that the time was forwarded one hour during the night and we now have day light saving time.

Lucky that my phone changed time automatically during the night. We checked the map when I was in the taxi and we decided to start at the eBird hotspot "Chadwick Lakes"

We left the hotel behind and I started my eBird app at the Chadwick Lakes 15 minutes later.

I never saw any Lakes and my Driver explained that there was no lakes, only dry irrigation ponds and when they were overflowing the water would run over the drainage looking like stairs.

I had expected waders and ducks so I was a little disappointed.


Bushes full of birds


We saw nothing driving along the dirt track and we made a U-turn and started to go back. We stopped at some trees and bushes with yellow flowers. After a few minutes and we started to see birds in the bushes. I remember how desperate we were on Cyprus to get a picture of the Cetti's Warbler. We heard them everywhere but they stayed in the bushes refused to show them self.

I was in the back seat at the Chadwick Lakes and BOOM! Suddenly there was a Cetti's Warbler sitting next to me. I saw tree or more Cetti's Warblers in the area.

The Sardinian Warbler, many of them and suddenly one was next to the car and I got some good pictures of the Sardinian Warbler.


Sardinian Warbler
Cetti's Warbler
Cetti's Warbler
Cetti's Warbler
Cetti's Warbler


I have still not got any good pictures of the Robin after two weeks on Cyprus and 1 week on Malta. We had one Robin coming down to the trees, still too far away for any good pictures.

The bird disappeared but, I don't know if it was the same Robin, but one Robin landed in the tree and I tried to get pictures without any success.

We had more Sardinian Warblers coming in to the bushes and trees, but far away as close as the firs bird landing less than 2 meters from me. Actually, I had a small tree next to the car with no branches and leafs, just branches cut to be about 20 cm long.

So both the Sardinian and the Cetti's Warbler was sitting perfect on the top of the tree.


Another Cetti's Warbler
Sardinian Warbler
Robin
Common Kestrel too far away for any good picture
Today's track at Chadwick Lakes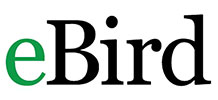 eBird Report



Chadwick Lakes, Malta, Malta
Mar 28, 2021 07:16 - 08:26
Protocol: Traveling
2.53 kilometer(s)
6 species

Common Kestrel 1
Common Chiffchaff 1
Cetti's Warbler 3
Sardinian Warbler 8
European Robin 1
Spanish Sparrow X

View this checklist online at https://ebird.org/checklist/S84245375

This report was generated automatically by eBird v3 (https://ebird.org/home)




We leave the eBird hotspot Chadwick Lakes and next stop is the eBird hotspot Ghajn Tuffieha. And darn! Here was plenty people and as I suspected this morning, Sunday and it will be plenty people out to enjoy the day off and the gorgeous weather. Today was the best weather since I arrived to Malta.

I got out of the taxi and I started to walk around the area. There were quite a few birds in the bushes, but most of the birds were most likely scared by all the people. On Malta they have groups driving around the island on motorcycles.

And they have cars with black number plates for "classic" cars, cars older than 30 years.

They drive around the islands and they are meeting at places on Sundays and public holidays. And there are several places where they meet. So they drive around talking about cars etc. And of course, where they are, the birds are not as especially the motorcycles are very noisy.

I managed to ID the Sardinian Warbler and I got a very bad picture of a bird sitting far away. I could not ID this bird so I will see if my friend on Cyprus can ID the bird for me.


Ghajn Tuffieha
Ghajn Tuffieha
Ghajn Tuffieha
Ghajn Tuffieha
ID as a Zitting Cisticola
Sardinian Warbler
Sardinian Warbler
Sardinian Warbler
Today's track at Ghajn Tuffieha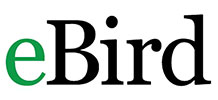 eBird Report



Ghajn Tuffieha, Malta, Malta
Mar 28, 2021 08:50 - 09:43
Protocol: Traveling
0.62 kilometer(s)
3 species

Zitting Cisticola 1
Sardinian Warbler 3
Spanish Sparrow X

View this checklist online at https://ebird.org/checklist/S84246162

This report was generated automatically by eBird v3 (https://ebird.org/home)




There are four eBird hotspots across the Golden Bay next to the Ghajn Tuffieha. We started at Golden Bay but there was so much people so we left. Not one single bird to be found there.

We drive to 3 hotspots behind the hotel located in the Golden Bay. We start at Il-Majjistral Nature & History Park and after that we check out the hotspot Xaghra L-Hamra.

These two hotspot are next to each other and it is just to restart the eBird app.

I see one very small bird that I could not ID so I need help with this bird as well.


Waiting for ID


We drive to the eBird hotspot Mizieb--Manikata side and there is a walking path that I get on. Many birds in the area, of the birds I manage to ID most of them are Sardinian Warblers. With the help from Birdforum I got the ID for the Zitting Cisticola sitting next to the trail.


Zitting Cisticola
Zitting Cisticola
Listen to the Zitting Cisticola
Remarks from the Recordist


Recorded with my ZOOM H5 Handy Recorder. High Pass Filter applied with Audacity

Sitting in a bush/ tree next to the trail


Walking around the Mizieb--Manikata side
Trail at Mizieb--Manikata side
Trail at Mizieb--Manikata side


We left the eBird hotspot "Mizieb--Manikata side" and my plan was to visit the eBird hotspot "Selmun--Imgiebah walk" and then I think we have covered all the eBird hotspots on Malta. Then we will go to look for waders at Marfa Peninsula / Marfa Ridge to look for waders and sea birds.

We went there on my first day but it was horrific weather and we hope to see some today as we had gorgeous weather. But before this we need to have some lunch and we went to buy Pizztiata or whatever they call the bread with fillings. Always forget the name.

We found our food and we drove down to the beach at Għadira Bay. Sunday and it was full of people and we enjoyed our food sitting on a bench looking out over the beach


Għadira Bay
Me and my Driver having picnic lunch
Me and my Driver having picnic lunch


We drove to the hotspot "Selmun--Imgiebah walk" and we were soon leaving as there were so much people. It was the same at Marfa Peninsula / Marfa Ridge, it was hard to drive on the narrow roads and I told my Driver to get back to the hotel.

Well, it was Sunday and I could as well have stayed in my room. But I was very happy with the bird watching at Chadwick Lakes and Ghajn Tuffieha this morning.

We will start at the eBird hotspot "Is-Salina Nature Reserve" where I will met my birding Guide tomorrow morning at 7 thirty. So my Driver will be here to pick me up at 7 o'clock and we will drive to Is-Salina.

Click HERE to find out if we see any birds with my Guide


OK, it has come to my knowledge that we have senior citizens visiting my web page. How hard can it
be? So it's not very easy for them to see the blue coloured links to the next page.

Jiffy (also jiff)


noun [in SING.] informal a moment: we'll be back in a jiffy.

ORIGIN late 18th cent.: of unknown origin.

So as you understand, in a jiff pretty much depends on your internet.

So I put a "Next" button here and I hope that there isn't any problem to understand how to use that one. So just CLICK the "Next" button on your left hand side and you will be on the next page in a jiff!
Marunong ka mag-tagalog? Walang problema! Magpunta sa kabilang pahina pindutin ang "NEXT" button sa itaas


Faites vous parlez le français? Pas de problème! Pour arriver à la page suivante faites s'il vous plaît un déclic le bouton "Next" ci-dessus!


Haga usted dice el español? No hay problema! Ver la siguiente página sólo hacer clic el botón "Next" encima!


Farla parla l'italiano? Non problemi! Per vedere la prossima pagina lo scatto per favore giusto Il bottone "Next" sopra


Sprechen sie Deutsch! Kein problem! Wenn Sie die folgende Seite sehen wollen gerade klicken der Knopf "Next" oben!


คุณพูดภาษาไทยได้ไหม ไม่มีปัญหา ถ้าคุณต้องการไปหน้าถัดไป ให้กดปุ่ม "Next" ข้างบนนี้


Вы говорите по-русски? Просто нажмите синюю кнопку "Next" с левой стороны и Вы моментально переместитесь на следующую страницу!


E ni Svenskar och inte förstår Engelska så ska ni skämmas. J och Björn, med det menar jag inte att alla mina stavfel ska ältas varje gång vi träffas.


Well, the flag of Skåne, just a BONUS flag.
You are visitor no.
To www.aladdin.st since December 2005
Visitors from different countries since 26th of September 2011