Saturday 28 th of July 2018 and I have my breakfast at Hotel Marina Plaza and I take the 2 minutes' walk to the train station. The train to Copenhagen leaves just after 8 o'clock. And the train leave Copenhagen at 11:35 so I will have to kill 2 hours at the train station in Copenhagen.





SÅ HÄR RÖSTAR DU PÅ ALTERNATIV FÖR SVERIGE I RIKSDAGSVALET!


There is a train at the platform and this train will going to Gothenburg in the north, and behind that train there is another train going south to Copenhagen. I don't see this train, and this is the
Øresundståg to Copenhagen and I think the train to Gothenburg is a long train.

But when the train leaves I discover the train to Copenhagen. I go to take a seat in the train. The train to Copenhagen is awful, passing the airport and it is full of luggage so it is good to get a seat for me and my luggage as soon as possible.


Pågatåg
Pågatåg
The train leaves and I see the other train
I'm on the train


It takes about 90 minutes to go to Copenhagen from Helsingborg, and there was a lot of people on the train. But after Copenhagen International Airport it was OK.

I have always liked train station, people coming and going. Different trains and destination. But
the excitement had worn off after 10 minutes and I had 2 hours to kill. I killed 7 minutes by having a cup of tea. I checked the screen for my train and what platform it would leave from.

I went to the platform and the time didn't turn very fast while waiting. But I managed to alleviate the boredom and finally my train arrived and I could board the train.


Copenhagen Central Station
I have a cup of tea while waiting for the train
Copenhagen Central Station
Copenhagen Central Station
Copenhagen Central Station
Copenhagen Central Station
Copenhagen Central Station
Finally, my train arrives
On board the train


We were not far from Copenhagen when the passengers started to complain. It was hot and no power in the sockets. When the train guy came to check my tickets I asked him to turn on the AC. It was not working, and the sun was pounding the train.

Another passenger complained about the power sockets
- This is ALSO NOT working, he said

The other passengers, 5 of them in 1st class was laughing. "This is ALSO NOT working" is nothing you want to tell the passengers. Yeah, DSB - Danske Statsbaner (Danish State Railways) what an embarrassment, nothing was working and I told the Conductor that this was just too bad. It would have been cheaper to fly, of course, less comfortable. But in this heat I don't know.

And we had an scheduled arrival time to Rødby to fit with the ferry. I just knew that we would miss the ferry. After every station they announced the arrival time to Rødby, and they added 5 minutes after every stop. And the stop lasted less than 5 minutes and there was maybe 3 or so stops between Copenhagen and Rødby

It is 2018 and they cannot keep the train running in time. And have you ever noticed the train schedules? Departure times like:
11:37
14:53
19:11
Unbelievable, for hundred years and it is like they have learned nothing from experience. And yes, we missed the Scandlines ferry from Rødby to Puttgarden in Germany


No ferry when we come to Rødby
We have to wait for the next ferry
Another ferry arrives to Rødby
We can roll on the ferry
On board
We can get off the train


We had another ferry coming and we could get back on the train again. We rolled on board and when we were parked on the ferry I went to look for the restaurant. I wanted to have some fish and chips with Danish remoulade. I had eating it on board Scandlines Rødby - Puttgarden ferries before, well, last time I was here must have had been 18 years ago.

DARN! It was a lot of people on the ferry and I was for sure not fancy sitting in a crowded restaurant. I went on deck to see Denmark disappear and I went to the restaurant. They only had
buffet so this was a disappointment, but I found fish and chips and a big bowl of Danish remoulade in the buffet.

And really not any people in the restaurant so I took a seat. The fish and chips was OK, but without the remoulade it would have been, well, quite bad. Drinks included so I had a couple of Ramlösa soda water with my meal.


Leaving Rødby
Leaving Rødby
The restaurant is almost empty
Rolling off the ferry in Puttgarden


Well, I already knew that I would miss my connection in Lübeck when we missed the ferry in Denmark. And we had to stop here in Puttgarden due to some problems, again, train in the year of 2018. I walked around the train station in Lübeck when I heard a bang. Looking out the entrance and it was a very strong wind passing outside blowing down everything. Traffic signs were swinging in the wind and people were chocked.

What is going on? Of course, after 3 months of record heat wave no one is used to this. There was nothing to drink in the shops at the train station so I went down to the platform to wait for the train to Kiel.

The train was soon rolling in to the platform and I was soon on my way to Kiel.


Arriving to Lübeck
My train leaves for Hamburg
Lübeck Train Station
Lübeck Train Station
My train arrives and we can see that it is pouring down
My train arrives and we can see that it is pouring down
Ready to board the train to Kiel


We roll out from Lübeck Train Station and it is pouring down outside the window. Rain is well needed, but not during my bicycle holiday. It took about one hour to reach Kiel and by then it had stopped to rain. I had some instructions on how to find the hotel. Walk towards the bus stop and turn left.

Well, there were bus stops all around the train station in Kiel. I was walking around looking for the hotel and I decided to take a taxi. The driver just gaped at me. He pointed and told me that the hotel was just around the corner.

There was a lot of European Herring Gulls outside the train station so I had a few pictures before leaving for the hotel.


Raining when we leave Lübeck
Arrival to Kiel
Kiel Train Station
Kiel Train Station
European Herring Gull

We see that the legs are missing in the picture so the bird won't make it to my list of observed birds


I check in to the hotel and it was a very nice hotel. They informed me that a representative from Die Mecklenburger Radtour would meet me here tomorrow at 8 thirty.

Breakfast starts at 6 o'clock so I have plenty time to go back to the train station to take pictures of the gulls. So everything is set, well, I have no MAX so I went down to the supermarket around the corner. I was hungry so I asked for a restaurant in the reception when I left for the supermarket. I left the hotel in a very good mood.


My room at Hotel Berliner HOF in Kiel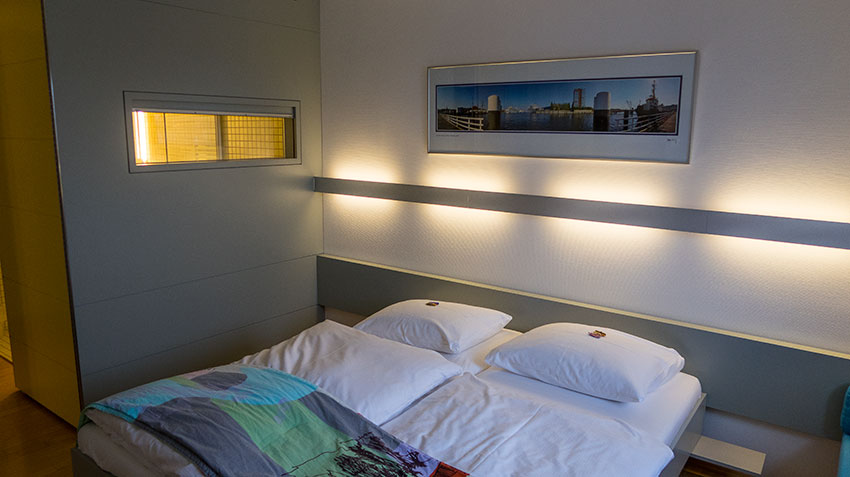 My room at Hotel Berliner HOF in Kiel
My room at Hotel Berliner HOF in Kiel
At the supermarket


I found a few bottles of MAX, OK, more than a few. I will take the bike between the hotels. They will transport my luggage by car so I bought MAX to the limit what I could carry back to the hotel. No need to think about where to find MAX in the different towns.

And no need to eat dinner tonight, I bought a few kilos of blue berries that I will eat with my tea back in the room. Best thing I ever did, blue berries, so good and healthy. I will be up for anything the bicycle holiday throws at me tomorrow. Click HERE to find out how the bicycle holiday starts. And will I find any European Herring Gulls at the train station?


Visit Alternativ för Sverige's You Tube channel by clicking HERE
If you cannot reach their channel, or see some of their videos, it is because of the censorship. China!!?? NO NO, it is Sweden 2018!!
OK, it has come to my knowledge that we have senior citizens visiting my web page. How hard can it
be? So it's not very easy for them to see the blue coloured links to the next page.

Jiffy (also jiff)


noun [in SING.] informal a moment: we'll be back in a jiffy.

ORIGIN late 18th cent.: of unknown origin.

So as you understand, in a jiff pretty much depends on your internet.

So I put a "Next" button here and I hope that there isn't any problem to understand how to use that one. So just CLICK the "Next" button on your left hand side and you will be on the next page in a jiff!
Marunong ka mag-tagalog? Walang problema! Magpunta sa kabilang pahina pindutin ang "NEXT" button sa itaas


Faites vous parlez le français? Pas de problème! Pour arriver à la page suivante faites s'il vous plaît un déclic le bouton "Next" ci-dessus!


Haga usted dice el español? No hay problema! Ver la siguiente página sólo hacer clic el botón "Next" encima!


Farla parla l'italiano? Non problemi! Per vedere la prossima pagina lo scatto per favore giusto Il bottone "Next" sopra


Sprechen sie Deutsch! Kein problem! Wenn Sie die folgende Seite sehen wollen gerade klicken der Knopf "Next" oben!


คุณพูดภาษาไทยได้ไหม ไม่มีปัญหา ถ้าคุณต้องการไปหน้าถัดไป ให้กดปุ่ม "Next" ข้างบนนี้


Вы говорите по-русски? Просто нажмите синюю кнопку "Next" с левой стороны и Вы моментально переместитесь на следующую страницу!


E ni Svenskar och inte förstår Engelska så ska ni skämmas. J och Björn, med det menar jag inte att alla mina stavfel ska ältas varje gång vi träffas.


Well, the flag of Skåne, just a BONUS flag.
You are visitor no.