Moose (Alces alces)


The moose (North America) or elk (Eurasia), Alces alces, is the largest extant species in the deer family. Moose are distinguished by the broad, flat (or palmate) antlers of the males; other members of the family have antlers with a dendritic ("twig-like") configuration. Moose typically inhabit boreal forests and temperate broadleaf and mixed forests of the Northern Hemisphere in temperate to subarctic climates.

Hunting and other human activities have caused a reduction in the size of the moose's range over time. Moose have been reintroduced to some of their former habitats. Currently, most moose are found in Canada, Alaska, New England, Fennoscandia, Baltic states, and Russia. Their diet consists of both terrestrial and aquatic vegetation.

The most common moose predators are the gray wolf along with bears and humans. Unlike most other deer species, moose are solitary animals and do not form herds. Although generally slow-moving and sedentary, moose can become aggressive and move quickly if angered or startled. Their mating season in the autumn features energetic fights between males competing for a female.



Conservation status

IUCN Red List

of Threatened Species. Version 2008.

International Union for Conservation of Nature. Retrieved 11 February 2009.



Habitat, range, and distribution

Europe and Asia
In Europe, moose are currently found in large numbers throughout Norway, Sweden, Finland, Latvia, Estonia, Poland, with more modest numbers in the southern Czech Republic, Belarus and northern Ukraine. They are also widespread through Russia on up through the borders with Finland south towards the border with Estonia, Belarus and Ukraine and stretching far away eastwards to the Yenisei River in Siberia. The European moose was native to most temperate areas with suitable habitat on the continent and even Scotland from the end of the last Ice Age, as Europe had a mix of temperate boreal and deciduous forest.

Up through Classical times, the species was certainly thriving in both Gaul and Magna Germania, as it appears in military and hunting accounts of the age. However, as the Roman era faded into medieval times, the beast slowly disappeared: soon after the reign of Charlemagne, the moose disappeared from France, where its range extended from Normandy in the north to the Pyrenees in the south. Farther east, it survived in Alsace and the Netherlands until the 9th century as the marshlands in the latter were drained and the forests were cleared away for feudal lands in the former.

It was gone from Switzerland by the year 1000, gone from the western Czech Republic by 1300, gone from Mecklenburg in Germany by c. 1600, and has been gone from Hungary and the Caucasus since the 18th and 19th century, respectively.

By the early 20th century, the very last strongholds of the European moose appeared to be in Fennoscandian areas and patchy tracts of Russia, with a few migrants found in what is now Estonia and Lithuania. The USSR and Poland managed to restore portions of the range within its borders (such as the 1951 reintroduction into Kampinos National Park and the later 1958 reintroduction in Belarus), but political complications limited the ability to reintroduce it to other portions of its range.

Attempts in 1930 and again in 1967 in marshland north of Berlin were unsuccessful. At present in Poland, populations are recorded in the Biebrza river valley, Kampinos, and in Białowieża Forest. It has migrated into other parts of Eastern Europe and has been spotted in eastern and southern Germany.

Unsuccessful thus far in recolonizing these areas via natural dispersal from source populations in Poland, Belarus, Ukraine, Czech Republic and Slovakia, it appears to be having more success migrating south into the Caucasus. It is listed under Appendix III of the Bern Convention.

In 2008, two moose were reintroduced into the Scottish Highlands in Alladale Wilderness Reserve.

The East Asian moose populations confine themselves mostly to the territory of Russia, with much smaller populations in Mongolia and Northeastern China. Moose populations are relatively stable in Siberia and increasing on the Kamchatka Peninsula. In Mongolia and China, where poaching took a great toll on moose, forcing them to near extinction, they are protected, but enforcement of the policy is weak and demand for traditional medicines derived from deer parts is high.

In 1978, the Regional Hunting Department transported 45 young moose to the center of Kamchatka. These moose were brought from Chukotka, home to the largest moose on the planet. Kamchatka now regularly is responsible for the largest trophy moose shot around the world each season. As it is a fertile environment for moose, with a milder climate, less snow, and an abundance of food, moose quickly bred and settled along the valley of the Kamchatka River and many surrounding regions. The population in the past 20 years has risen to over 2900 animals.

The size of the moose varies. Following Bergmann's rule, population in the south (A. a. cameloides) usually grow smaller, while moose in the north and northeast (A. a. buturlini) can match the imposing sizes of the Alaskan moose (A. a. gigas) and are prized by trophy hunters.


Moose range map



From Wikipedia, the free encyclopedia




Friday 6th of July 2018 and my alarm went off at 6 o'clock in the morning, 6 hours after I came back from the Beaver Safari. They start to serve breakfast at 6 thirty and I was in the
restaurant around 7 o'clock. My plan is to go check out Kolarbyn Eco-lodge, the place where we will meet for the Moose Safari Tonight.

We will leave at 18 thirty tonight so I have a lot of time. I was full after an excellent breakfast, real Prinskorv. What a disappointment the Prinskorv was at Marina Plaza Hotel. I thought that I had stopped liking Prinskorv. But now I think they have changed for some cheaper Prinskorv.

I left Fagersta following the GPS towards Kolarbyn. I passed a small dust road and I left the highway. I ended up at Jönsbacken nature reserve, but it was a disappointment, no birds, well, I never got any pictures.


Excellent breakfast at Best Western Fagersta Brukshotell
Excellent breakfast at Best Western Fagersta Brukshotell
Jönsbacken nature reserve
I have parked my car outside Jönsbacken nature reserve
I stop to look for birds along the road

Nu e d dags för val igen. Inte vill vi väl rösta på dom som styrt dom senaste 20 åren. Sverige är bara skit och allt bra kommer från utlandet! Det är Svenskarna som ska integreras i det nya Sverige! Beställ valsedlar nu!! Vi måste få ett slut på eländet! Valsedlar kan beställas HÄR


Exploring the area
Exploring the area
At Lake Flaten
Stopping to look for birds at "Nedre Oppsveten" nature reserve
"Nedre Oppsveten" nature reserve
Hunting tower in "Nedre Oppsveten" nature reserve


I ended up in Dalarna on the way and I was soon stopping to make a U-turn. I had passed a small opening in the bushes on the road side and I wanted to explore the place, not one single bird to be seen. Wel, I saw a bird of prey flying high up in the sky.

I continued and I left the highway every time I spotted a dust road going in to the forest. I ended up at a small lake called "Flaten", but no birds. I drove down towards the "Nedre Oppsveten" nature reserve

Of course, the address I had was not correct so I had to reprogram the GPS and I was soon at Stf Kolarbyn Eco-lodge. Now I know how to find the place when I'm coming back here tonight. Anyway, turning in to the parking and I discover a beautiful European Robin sitting on a wooden pole. I stop and I take down the window on the right hand side I was lucky and I had yet another bird picture.

So far the birding have been nothing but a disappointment. There had been so many birds in Skåne and here, up north wasn't much to write home about.

Of course, they are later here and I think most of the birds are attending their young ones now. Anyway, I parked the car and I walked around the area. I was really happy that I had chosen to stay at a real hotel.

I spotted another new bird for me, the Eurasian Wren singing from the top of a heap of timber.


European Robin / Rödhake
Stf Kolarbyn Eco-lodge
Walking around the area around Stf Kolarbyn Eco-lodge
Eurasian Wren / Gärdsmyg
Eurasian Wren / Gärdsmyg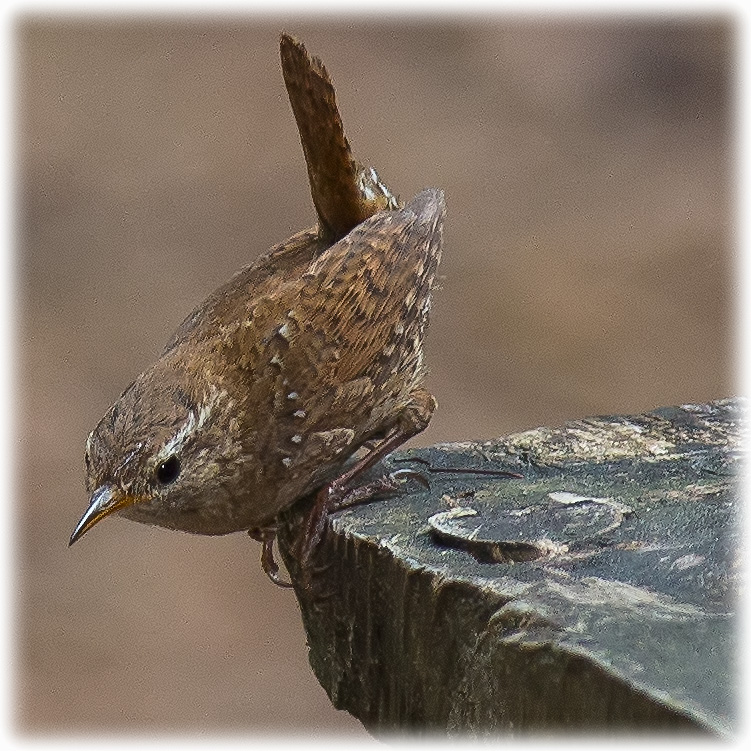 Eurasian Wren / Gärdsmyg
Eurasian Wren / Gärdsmyg
Eurasian Wren / Gärdsmyg
Listen to the Eurasian Wren / Gärdsmyg
Remarks from the Recordist


I made the recording and then I used the playback trying to attract the bird so I could get a picture

The bird was very easy to get to respond to my recording and the Eurasian Wren was flying after me and I could get a picture




I walked around the area to look for birds and this time I had more luck. I could hear one bird in the camp and I suspected it to be the Eurasian Wren. I recorded the bird with my ZOOM H5 Handy recorder and I played back the sound. The bird was soon flying in chasing my ZOOM H5 Handy recorder and I could see that it was the Eurasian Wren, Gärdsmyg in Swedish.

I left around 2 o'clock and I had have a very good time with the Eurasian Wren but now it is time to buy some pick-nick lunch and I bought smoked salmon and some wrapping bread. I stopped at Landsberget for my pick-nick lunch, and no birds


I see a squirrel on the way to my lunch
Picnic lunch in the forest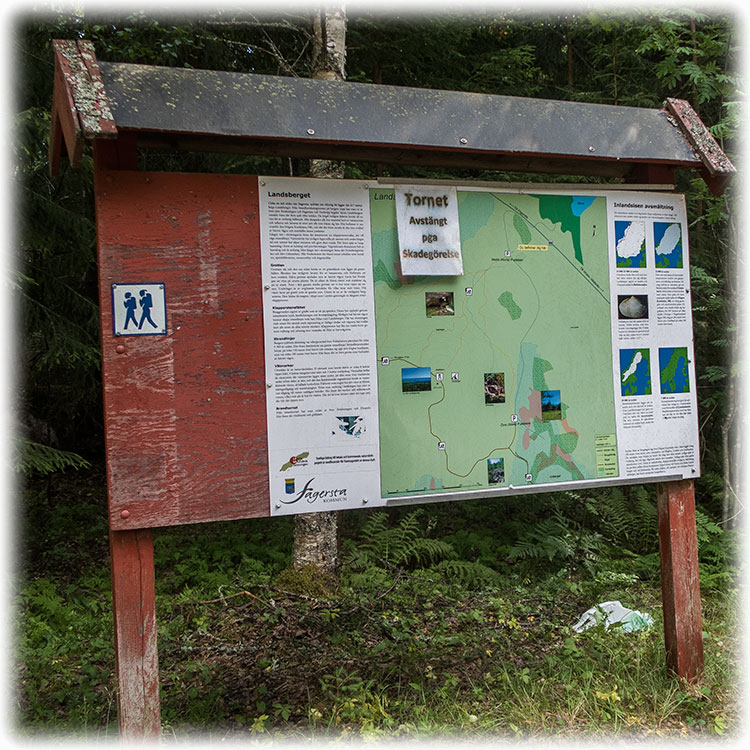 Landsberget look-out tower is closed because of... VANDALISM!!!!!!

You can't make up shit like this. Who the he**? I'm speechless


I drive back to my hotel where I spend an hour looking at pictures before I return to Stf Kolarbyn Eco-lodge. They will pick us up there at 18:30, but I have planned to spend an hour there to look for birds before we take off for the moose safari.

I don't have any luck with the birds and the Guides passed me on their way to the Stf Kolarbyn Eco-lodge. I was out looking for birds, same Guides as yesterday and they recognised me and stopped. I got in to the van and we went to pick up a family from Belgium at Stf Kolarbyn Eco-lodge. We will go to a place to have an info meeting about moose, a walk to look for moose tracks and shit. And an evening meal before we take off to look for moose in the van.

Moose, like beavers, comes out in the dark. We took off leaving Stf Kolarbyn Eco-lodge behind and we we're soon at their "moose" camp in the middle of the forest. Beautifully located next to a lake. So it was a gorgeous setting and the weather was excellent.


We stop at their "moose" camp
Information meeting at "moose" camp
Information meeting at "moose" camp
Our Guide
A bird swim by on the lake


We finished the information meeting and we left to have a 30 minutes walk to look for moose tracks. We also needed to kill some time as the moose don't come out until it is getting darker.

We will look for moose driving around in the van as it is a huge area to cover, and the moose will be scared if we come walking. Pretty much as with bird watching, the birds are not scared for the car. But during this walk we will not see any moose.


A moose have been eating the fresh leafs
A moose have been eating bark
We're looking for moose poo
Moose poo
Moose poo
Back at the "moose" camp

We walked around in the forest and when we had found the poo we returned to the "moose" camp for a light meal. I looked for birds while they prepared the meal, no birds, what a surprise.

I was getting hungry and thirsty. They were having some homemade rhubarb syrup that tasted excellent. We had the meal, and we were in no hurry as the sun was still high on the sky




Nu e d dags för val igen. Inte vill vi väl rösta på dom som styrt dom senaste 20 åren. Sverige är bara skit och allt bra kommer från utlandet! Det är Svenskarna som ska integreras i det nya Sverige! Beställ valsedlar nu!! Vi måste få ett slut på eländet! Valsedlar kan beställas HÄR



We left when it started to get a little bit darker and we had been driving for a few minutes when we spotted the first moose. I was sitting on the other side so I never got any pictures of the moose. We were looking at the moose when we heard the rain dropping on the roof of the car.

There had not been any rain for months and it was very dry so rain is needed. Anyway, the moose disappeared and we continued. We were soon stopping again as we spotted a mother moose and her young baby on a field.

It had stopped to rain so we went out of the van trying to get pictures. But it was too dark and the moose was too far away for any good pictures.


The first moose
Second "moose" stop
Looking at the moose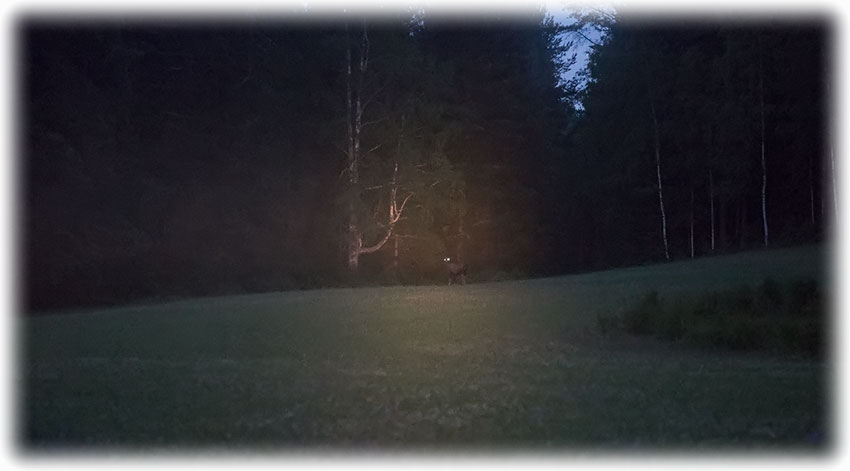 It was soon raining again and it was dark. On the way back to the car at the Stf Kolarbyn Eco-lodge we passed another mother and baby. They were eating grass in the dark and our Guide had to use a searchlight, needless to say, the pictures wasn't any good.

I was back at my hotel just after midnight, a quick look at my pictures and I was soon in bed with the alarm set to go off at 6 o'clock. I will leave for Östersun after breakfast tomorrow morning. And you just need to click HERE to find out everything about the road trip up north in Sweden.




OK, it has come to my knowledge that we have senior citizens visiting my web page. How hard can it
be? So it's not very easy for them to see the blue coloured links to the next page.

Jiffy (also jiff)


noun [in SING.] informal a moment: we'll be back in a jiffy.

ORIGIN late 18th cent.: of unknown origin.

So as you understand, in a jiff pretty much depends on your internet.

So I put a "Next" button here and I hope that there isn't any problem to understand how to use that one. So just CLICK the "Next" button on your left hand side and you will be on the next page in a jiff!
Marunong ka mag-tagalog? Walang problema! Magpunta sa kabilang pahina pindutin ang "NEXT" button sa itaas


Faites vous parlez le français? Pas de problème! Pour arriver à la page suivante faites s'il vous plaît un déclic le bouton "Next" ci-dessus!


Haga usted dice el español? No hay problema! Ver la siguiente página sólo hacer clic el botón "Next" encima!


Farla parla l'italiano? Non problemi! Per vedere la prossima pagina lo scatto per favore giusto Il bottone "Next" sopra


Sprechen sie Deutsch! Kein problem! Wenn Sie die folgende Seite sehen wollen gerade klicken der Knopf "Next" oben!


คุณพูดภาษาไทยได้ไหม ไม่มีปัญหา ถ้าคุณต้องการไปหน้าถัดไป ให้กดปุ่ม "Next" ข้างบนนี้


Вы говорите по-русски? Просто нажмите синюю кнопку "Next" с левой стороны и Вы моментально переместитесь на следующую страницу!


E ni Svenskar och inte förstår Engelska så ska ni skämmas. J och Björn, med det menar jag inte att alla mina stavfel ska ältas varje gång vi träffas.


Well, the flag of Skåne, just a BONUS flag.
You are visitor no.
To www.aladdin.st since December 2005
Visitors from different countries since 26th of September 2011