M/T Astoria
I took this picture on Porvoo anchorage 28th of April 2005
Built
1999
at Juron shipyard, Singapore
Length over all
137.7 m
Lpp
126.5 m
Breath mld
21.5 m
Depth mld
10.5 m
Draught design
7.4 m
Draught scantling
8.0 m
Deadweight at 7.4 m
11 500 DWT
Deadweight at 8.0 m
13 080 dwt
Cargo tanks
14 596 m³
HFO tanks
530 m³
DO tanks
120 m³
Techn FW tanks
270 m³
Water ballast
5655 m³

Owner
Rederi AB Veritas Tankers
Main engine
MAN B&W 8L 40/54 5760 kW
Propeller
KaMeWa CP Stainless steel diam. 4.8 m
Aux engines
3 x 880 kw 6 cyl Yanmar diesels
Bow thruster
Retractable Brunvoll thruster 590 kW
Cargo pumps
12 x 330 m3 /h deepwell FraMo pumps
Ballast pumps
2 x 500 m3 /h deepwell FraMo pumps
Thermail oil boilers
2 x 2907 kW + 1 x 800 kW HTI
Inert gas system
3000 N m3 Inert gas system
Speed ( at 7.4 m )
+ 15 knots
Flagg
Swedish
Class
DNV +1A1,IMO2, Ice 1A, a2, b3, v3,f2, k, 1.50 t7m3, str0,1 TMON, W1
Well, they called me from Veritas Tankers in the afternoon of the 8th of March. I should fly from Kalmar in the afternoon of the 9th of March arriving 23:30 to Helsinki.

It's time to leave for Astoria. (AGAIN!!!) Last time signing off I said
that I would never go back. It was a nice ship and we had very fun on board, but my diet! Well, when I was on my friend's wedding in Bangkok they called from NSB in Germany. They wanted me for an interview 16th of February. There was no time for me to change my return ticket, so we agreed to have the interview end of March.

We had just agreed on the interview when Captain on Astoria asked if I wanted to come back. Yeah, it was the Captain giving up smoking when I signed off.
- Big success!! No problem to stop smoking!! Yeah-yeah, blah-blah!!!

Later on when I asked 2nd Officer about the smoking I got a totally different story. More about that later.

I called NSB and asked if we could do the interview earlier because they needed me on Astoria. So
we agreed on the 1st of March. Well, now we will try something new on aladdin.st again!

I will not sign off until I'm down to 100kg. Well, some (no names mentioned) don't have faith in me and think that I have to stay onboard until Alang.
- Will be possible to do it in 2-3 weeks, I said.


27 February '05 - View from J's apartment in Kalmar
3 March '05 - Kalmar marina covered with ice
3 March '05 - We're leaving Kalmar Maritime Academy




+++++++++++++++

Wednesday 9th of March 2005 and they called from the company during the afternoon of the 9th of March. Astoria was delayed due to bad weather in the Baltic sea. I will leave Kalmar on the 10th of March with the 08:45 flight to Stockholm where I change flight to Helsinki.

A BONUS day with J is always nice, but the winter had hit hard while I was in Bangkok so it is
not very pleasant in Sweden. Well, one extra day and we celebrated with Marabou Schweizernöt. There is a small video/ candy shop in the same house we live in so no need for any long walks.

More news on www.aladdin.st! Last trip with M/T Astoria and we blew the page out of proportion and I have planned to do it month by month this time to save some down loading time. OK, there might be fewer pictures this time, hmm, anyway, it's better to prepare for the worst and we expect there to be much pictures to come on this page.

In order to cut down the downloading time for you I will divide this page after the months. Thus you only have to download the pictures taken in the month your interested in. For example:
You are looking for updates every day on aladdin.st and in May you don't want to download pictures from March and April. My pages tend to get out of proportions and I can as well save a little time uploading my pages. I don't have to upload March and April when I'm uploading in May.

- OK OK! You got the picture already.

Thursday 10th of March 2005 and my alarm woke me up at 06:30. I was half dead but I could not
miss my flight and I got out of bed and I started to make tea and then I had my breakfast while watching the news. Then I had my hot shower.


John Ballong left for school 20 minutes before 8 and he drove me to the airport and we arrived to the airport about 10 minutes before 8. And I hope Ballong made it to school in time.

When I checked in the AB I signed off with last time came to check in as well. And this time my bags were much lighter than last time bringing a cubic ton of snus to the ship. It's nice to have given up snus, saving money and weight to carry around. But anyway, light bag or not, it was nice when the bag was checked and I only had my computer to carry. That was enough!


AB checking in
Our airplane, a de Havilland Q400
Boarding the de Havilland Q400
Finnish archipelago covered with ice
On the flight to Finland


We left at 08:45 and we landed about 45 minutes later in Stockholm. Our flight to Helsinki is leaving 11:55 so we drank tea and coffee while waiting. I wrote a little on my web page as well.

Before leaving for Terminal 5 and our flight to Finland I checked my e-mail for the last time before leaving Sweden. There was an e-mail from the Chief Officer on Ekfors. Well, we met our 1st Engineer before boarding the plane in Stockholm and we left Stockholm at 11:55 and we were flying over a white landscape. The Gulf of Finland was covered with ice.

In Helsinki there was a taxi waiting for us and we were soon on our way to Fortum's refinery in Porvoo. We passed through a snow covered landscape in it looked very cold


Outside Fortum's gate in Porvoo, Finland
The driver dropped us at Fortum's gate and it is time to get on board. I'm happy that I had had the time for a few semlor while home. Ballong and I went home to Krisse so Ballong could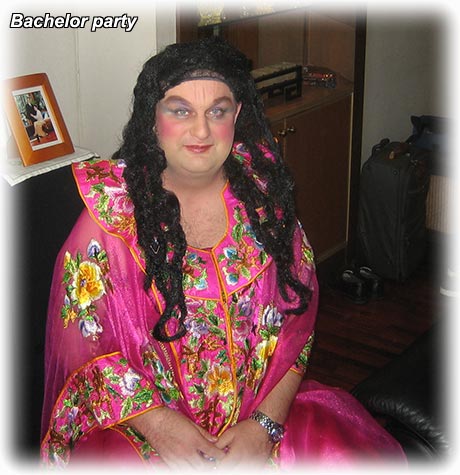 charge his battery in his digital camera. We stopped on the way and bought semlor and Krisse had the tea ready when we arrived.

Before signing on I got a new web hotel and I hope you can notify me ASAP if you find any
links that are not working.

I also went for the wedding party in Bangkok, I also made it to his I went to my friend's bachelor party and my suit was ready in time for his wedding. We started at the Stable Lodge, Danish restaurant on Soi 8. I think we were better off a wee bit tipsy when arriving to the wedding party at JW Marriott.

Well, when I arrived the riot started, there were plenty single girls at the party and everyone wanted to lay hands on the handsome Swede. Yeah, we can imagine.


At the stable lodge on Sukhumvit Soi 8
A tie was required at the party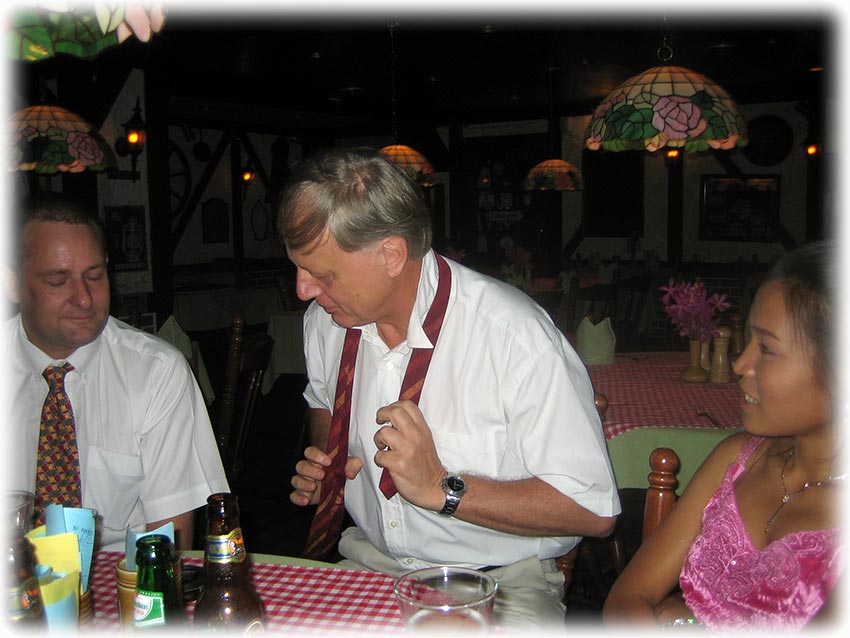 At the stable lodge on Sukhumvit Soi 8
We had to sign in to the party
Wedding party at JW Marriot in Bangkok
Wedding party at JW Marriot in Bangkok
Wedding party at JW Marriot in Bangkok
Wedding party at JW Marriot in Bangkok
They ran out of wrappings for my wedding gift
We are the last guests and we are asked (politely) to leave


OK, the wedding party, it was not like Kal P Dal was on the stage. No music and all the guests disappeared after 2 hours or so. We were asked to leave, where to go. It was election in Thailand so all the bars were closed. No alcohol. Someone suggested my place.
- Let's fire up the BBQ
- OK, we stop at Foodland for sausages and beer

We ended up in my apartment and we were almost putting the balcony on fire trying to get the BBQ going. But we had music and beers even though we gave up on the BBQ.


There were music at my place


Well, let me tell you one thing, I had a hangover force 9,8 the day after. There were carpenter working in my kitchen. They referred to them self as carpenters. This was something of the worst I had seen, they could not even use a saw and hammer. Well, they were just doing a frame around my refrigerator. The other company doing the rest of the kitchen is another story.

I ordered my kitchen to be 90 cm in height and they made my kitchen 82 cm in height.
What the foock! I didn't accept and I started to look for another company. Should I accept the 82 cm in height just to get ready with my kitchen? Hmm, we have been waiting for a few years now and now I can as well wait a little longer. We found a company called California Kitchen and they made the drawing for me before I had to leave for Sweden.


This is how my kitchen is going to look like


The drawing looks nice and we will see next time. I really hope that the kitchen will be ready next time. Otherwise there wasn't very much happening on my holiday. Sue moved out from my

apartment and I'm single. I have to find someone else to harass. Well, as soon as my bachelor pad is ready there will be singles queue up at my front door.

I also had time to listen to the radio. One day I heard Erland Olausson from the Swedish Trade Union Confederation and Jan Peter Duker from the Swedish trade and Industry on the radio. They were discussing a school construction in Sweden made by a company from Estonia. (I think) It was one of the countries in Baltic.

Well, never mind, but it was a company from one of the Baltic States with workers from the Baltic States. The union started a strike to stop the construction because the company didn't want to pay their workers Swedish salary. Erland Olausson from the Swedish Trade Union Confederation said and I quote:
" Svensk Fackförenings rörelse kommer ju aldrig att acceptera att man har olika lön beroende på om man är från Estland Lettland eller Stockholm utan man kommer att kräva lika behandling. "

I translate: Swedish trade union movement will never accept that you have different salaries depending on if you come from Estonia, Latvia or Stockholm. We will demand equal treatment.

What a load of crap
. Just a few years ago the allowed the TAP that we have read about on aladdin.st and other places. And of course, the trade unions charge handsomely for this service and the poor third world workers are mandatory members of the trade union. Good business for the trade unions

Well, the most important thing I did was to rip my records to MP3. I had to buy an external hard
drive (size of a cigarette packet) on 80GB to get space for my music.

Now I have music to last me for a long time.

I also gave up snus. Hmm, it wasn't that easy. But finally (If Captain could do it I could do it) I decided to quit. I was looking around in different drug stores for nicotine plaster.
- You have to go to the hospital, they all told me.
They only had the chewing gum in the drug store. On the 17th of
February I went to the hospital. I went to their drug store and asked for nicotine plaster. I was lucky, they had plaster and I asked for 2 packs. Hmm, I should have seen it coming, they told me that I had to see a Doctor and get a prescription.
- What the foock!
Well, I saw the doctor and 1 hour later I had my plaster. I used 3 of the plasters and then I stopped using the plaster. I was free from my nicotine addiction. The Doctor recommended me to use the strongest plaster for 3 weeks (3 packs) and then to use a weaker plaster for a few months.

OK, I used 1 plaster a week later when I was on the airport. I was in the queue to check in and in
front of me there was a group of 5 checking in.
- What is this?
- It's the ticket!
- What is this?
- The luggage tag!
- What is this?
- The boarding pass!


I was jumping up and down pulling my hair.
I ripped my package with nicotine plasters open and I put one nicotine plaster on the shoulder and after some 20-30 minutes I was calm again.

Well, that was my holiday, but now I'm back on board M/T Astoria and click HERE for the adventure to start! And below we have links to the different months on board.
March

April

April - Part 2

May

May - Part 2

June

June - Part 2

July

After signing of 11th of July it will be nice with some holiday. You don't have to worry, you can read all about it here.

I signed on at Fortum's Refinery in Porvoo, Finland, while discharging crude oil. And between 10th of March 2005 and 11th of July 2005 we did the following voyages:
In ballast from Porvoo - Kaliningrad
Voy 13/05: Kaliningrad - Porvoo. Crude oil
Voy 14/05: Kaliningrad - Porvoo. Crude oil Surprise !!
Voy 15/05: Kaliningrad - Porvoo. Crude oil Cancelled
Voy 15/05: Kaliningrad - Naantali. Crude oil
Voy 16/05: Kaliningrad - Naantali. Crude oil
Voy 17/05: Kaliningrad - Porvoo. Crude oil
Voy 18/05: Kaliningrad - Porvoo. Crude oil
Voy 19/05: Kaliningrad - Porvoo. Crude oil
Voy 20/05: Kaliningrad - Porvoo. Crude oil
Voy 21/05: Kaliningrad - Porvoo. Crude oil

Voy 22/05: Kaliningrad - Porvoo. Crude oil
Voy 23/05: Kaliningrad - Porvoo. Crude oil

Voy 24/05: Kaliningrad - Porvoo. Crude oil
Voy 25/05: Kaliningrad - Porvoo. Crude oil
Voy 26/05: Kaliningrad - Porvoo. Crude oil
Voy 27/05: Kaliningrad - Porvoo. Crude oil
Voy 28/05: Skåne - Funky town. Crude oil Cancelled
Voy 28/05: Kaliningrad - Porvoo. Crude oil
Voy 29/05: Kaliningrad - Porvoo. Crude oil
Voy 30/05: Kaliningrad - Porvoo. Crude oil
Voy 31/05: Kaliningrad - Porvoo. Crude oil
Voy 32/05: Kaliningrad - Porvoo. Crude oil
Voy 33/05: Kaliningrad - Porvoo. Crude oil
Voy 34/05: Kaliningrad - Porvoo. Crude oil
Voy 35/05: Kaliningrad - Porvoo. Crude oil
Voy 36/05: Kaliningrad - Porvoo. Crude oil Yeah - yeah, blah - blah
Voy 37/05: Kaliningrad - Porvoo. Crude oil
Voy 38/05: Kaliningrad - Porvoo. Crude oil My last trip





OK, it has come to my knowledge that we have senior citizens visiting my web page. How hard can it
be? So it's not very easy for them to see the blue coloured links to the next page.

Jiffy (also jiff)


noun [in SING.] informal a moment: we'll be back in a jiffy.

ORIGIN late 18th cent.: of unknown origin.

So as you understand, in a jiff pretty much depends on your internet.

So I put a "Next" button here and I hope that there isn't any problem to understand how to use that one. So just CLICK the "Next" button on your left hand side and you will be on the next page in a jiff!
Marunong ka mag-tagalog? Walang problema! Magpunta sa kabilang pahina pindutin ang "NEXT" button sa itaas


Faites vous parlez le français? Pas de problème! Pour arriver à la page suivante faites s'il vous plaît un déclic le bouton "Next" ci-dessus!


Haga usted dice el español? No hay problema! Ver la siguiente página sólo hacer clic el botón "Next" encima!


Farla parla l'italiano? Non problemi! Per vedere la prossima pagina lo scatto per favore giusto Il bottone "Next" sopra


Sprechen sie Deutsch! Kein problem! Wenn Sie die folgende Seite sehen wollen gerade klicken der Knopf "Next" oben!


คุณพูดภาษาไทยได้ไหม ไม่มีปัญหา ถ้าคุณต้องการไปหน้าถัดไป ให้กดปุ่ม "Next" ข้างบนนี้


Вы говорите по-русски? NJET PROBLEMA! Просто нажмите синюю кнопку "Next" с левой стороны и Вы моментально переместитесь на следующую страницу!


E ni Svenskar och inte förstår Engelska så ska ni skämmas. J och Björn, med det menar jag inte att alla mina stavfel ska ältas varje gång vi träffas.


Well, the flag of Skåne, just a BONUS flag.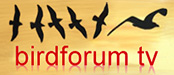 You are visitor no.
To www.aladdin.st since December 2005
Visitors from different countries since 26th of September 2011