GRAND TOUR OF ICELAND 2015
Itinerary:



30 June: Arriving to Iceland - Day on my own.

01 July: GRAND TOUR OF ICELAND 2015 start - Reykjavik City sightseeing afternoon on your own.
08:30 Pick up at hotel Fron
Reykjavik sightseeing tour includes Reykjavik's top attractions, interesting facts and stories that relate to history and culture in Iceland. The tour travels the greater Reykjavik area including surrounding municipalities which provides
an excellent opportunity to discover various things to see or to do in Reykjavik during your stay in Iceland.

On this tour you will visit Perlan glass dome where a 360 viewing platform provides some of the best places for sightseeing in Reykjavik.

After enjoying the spectacular view over Reykjavik city and its surroundings the tour proceeds to go to Reykjavik's seafront to the old Höfði house where the allimportant summit between former U.S. President Ronald Reagan and former U.S.S.R. Secretary General Mikhail Gorbachev took place in 1986.

Next stop is Hallgrímskirkja church whos design was inspired by basalt lava columns, a common volcanic rock formation in Icelandic nature. From Hallgrimskirkja church the tour explores Reykjavik city centre in and around the Parliament building by Austurvöllur which sometime is referred to as "the Old town".

02 July: The tour 99/H around Iceland starts GOLDEN CIRCLE (290 km/180 mls)
We see classic highlights today. We explore Gullfoss, the beautiful double "Golden Falls" and we walk through the active geothermal area of Geysir, where Strokkur "the churn" spouts up to 25 meters (70 feet) every five to seven minutes. A visit to the ancient Viking Parliament area and UNESCO world heritage site of Þingvellir National Park tops the day off before travelling along the scenic shores of Hvalfjörður fjord. Overnight in Borgarfjörður, West Iceland.

03 July: SNÆFELLSNES PENINSULA AND LAVA CAVE (190 km/118 mls)
This morning we are introduced to the Icelandic sagas in the settlement center in Borgarnes. The Snæfellsnes Peninsula "the peninsula of the snowy mountain" juts out from Iceland's west coast, like a long arm with a clenched fist at its tip, and is in many ways a microcosm of the whole island. A rugged mountain chain runs its length, capped by the 1,446 meter Snæfellsjökull, a mystical coneshaped strato volcano.

We travel around the Snæfellsnes Peninsula, through lava fields and along the ocean with many classic Icelandic photo opportunities. We visit the most popular sites at the national park where volcanic craters, lava flows, an ice cap, glaciated peaks, fjords, sandy beaches, and high cliffs shape its landscapes.

We follow the adventure of Jules Verne's classic science fiction novel about the journey to the center of the Earth. Do not miss your chance to go on your own trip to the interior of the Earth under the glacier Snæfellsjökull!

This lava cave tour takes you 35 meters underground and about 200 meters into the lava cube called Vatnshellir. During the tour you reach two different sections of the cave by a long and narrow staircase. The upper section has great features and unique formations of lava statues curved on the sides of the lava tube.

In the lower part of the lava cave you experience total quietness and even total darkness when your guide switches of the light. The total duration of the lave cave tour is approximately one hour. Overnight in the Grundarfjörður area.

04 July: ICELAND'S WESTERNMOST POINT (145 km/90 mls)
We need to wake up early and catch the morning car ferry Baldur from Stykkishólmur to Brjánslækur in the West Fjords. On the way over Breiðafjörður bay, the ferry stops on the island of Flatey. If the weather is nice you enjoy a magnificent view of the bay's countless islands as well as the glacier Snæfellsjökull.

We follow the coastline and stop at the folk and transport museum in Hnjótur. We continue through a very remote and sparsely populated region to the bird cliffs of Látrabjarg, the westernmost point of Iceland (and Europe) where you can see puffins from mid May till mid August.

We take a memorable walk in the wilderness to the top of the highest bird cliffs in Iceland. Látrabjarg is known in the world for its density of northern birds. Puffins, razorbills, guillemots, fulmars, cormorants, kittiwakes and other cliff birds flock either in hundreds, thousands and even in millions.

This is a place where you can get very close to the seabirds and even if you're not into bird watching, you are entertained by the comic puffins and mesmerized by the sheer number of birds. Overnight near Látrabjarg or Patreksfjörður.

05 July: BEAUTIFUL WEST FJORDS (390 km/242 mls)
We travel the shore of many scenic fjords, beautiful beaches, and pass through small fishing villages until we reach the majestic fjord Arnarfjörður, surrounded by high mountains. At the bottom of the fjord we come across the unique waterfall Dynjandi with its seven levels of plunging water, declared the country's most beautiful waterfall by the people of Iceland.

We continue over a mountain pass and travel along the southern shores of the West Fjords. This is a route less travelled and is characterized by sheer cliffs, deep cut bays and narrow stretches of coastal lowland. We overnight at the remote Vogur Country Lodge in West Iceland.

This is a truly peaceful and beautiful place close to Breiðafjörður Bay, giving you the feeling of being all alone in Iceland.

06 July: HEADING NORTH (350 km/217 mls)
In the morning we travel mostly offthebeaten path, see abandoned farms, beautiful little country churches and Icelandic horses. At Haukadalur, there's a rather authentic replica of the homestead of Erik the Red, the famous explorer who founded the Icelandic colony in Greenland. His son LeiftheLucky, born in Haukadalur, Iceland, was the first European to set foot in North America.

Now the excavated and reconstructed farm in Haukadalur is a living Viking museum, a fun, informative and a photogenic place. The landscape is dominated by mountains, lakes, valleys, sea and wide open spaces. We head north and stop at a local farm for a horse show where we learn about the unique qualities of Iceland's special breed.

Afterwards we travel through the fertile farmlands and fjord landscapes of Northwest Iceland before we visit to the charming town of Akureyri, Iceland's second largest city. Overnight in the capital of North Iceland.

07 July: GEOLOGICAL WONDERS AND NATURE BATHS (150 km/93 mls)
We explore Goðafoss, the waterfall of the Gods, and continue to lake Mývatn, known for its rich bird life and extraordinary volcanic lava landscapes. We visit pseudo craters, walk in the lava field Dimmuborgir, climb up to the rim of the ash crater Hverfjall, see the hot springs and bubbling mud pools of Námaskarð, and travel to the crater lake Víti in the Krafla geothermal fields.

In the afternoon relax and soak at the Mývatn Nature Baths. Overnight near lake Mývatn.

08 July: THE SECRET OF THE EAST (290 km/180 mls)
We travel to Dettifoss, Europe's most powerful waterfall in the northern part of Vatnajökull National Park. From there we head through the uninhabited highlands to East Iceland. We explore the northernmost fjord on the East Fjord mountain range.

The isolated village Bakkagerði has only 120 inhabitants and is a charming village, built snugly next to the steep mountainside. Driving to Borgarfjörður Eystri is dramatic and rewarding.

The colorful mountains are simply unique and impressive. We experience an unusual opportunity to visit a traditional Icelandic fishing village, still relying on small boat fishing. There is an art gallery in the village, displaying the work of Jóhannes

Kjarval. He is a wellknown Icelandic painter who grew up in Borgarfjörður Eystri and his home town and its landscape have much influenced his work. Borgarfjörður Eystri is home to an extensive population of elves – judging by the 172 local folk tales involving elves.

On the outskirts of the village is Álfaborg, a protected site where the queen of elves is believed to live within a uniquely shaped rock castle. The elfstories provide a fascinating lecture especially for the younger generation.

09 July: FJORDS, GLACIERS AND ICE (390 km/242 mls)
It's a day to admire the dramatic fjord landscape and its tiny fishing villages at the end of twisty roads in the East Fjords and en route we visit an interesting stone collection. In the afternoon we see Vatnajökull – Europe's biggest glacier that is visible all over Southeast Iceland.

Past the town of Höfn, we stop for a boat ride amongst the floating icebergs on the glacial lagoon at Jökulsárlón. The night is spent near Skaftafell on the southern part of Vatnajökull National Park.

10 July: VATNAJÖKULL NATIONAL PARK AND THE SOUTH (340 km/211 mls)
Visit Skaftafell at the Vatnajökull National Park, covered by ice and nestled below Iceland's highest mountain, the 2,110 meter high Hvannadalshnjúkur. We walk close to one of the many glacial tongues in the area – a kodak moment. We cross a sandy desert and drive along the south coast, always between the sea, mountainous cliffs, glaciers and waterfalls.

We stroll along the black lava beach and bird cliffs near the village of Vík. At the Eyjafjallajökull Information Center we learn how it is to live next to a glacier and an active volcano. We stop at the Skógafoss and Seljalandsfoss waterfalls. Farwell dinner at a nice gourmet restaurant in Reykjavík and the night is spent at Hotel Fron in Iceland's capital.

Note:
• Total mileage in 9 days is about 2,535 km (1,572 miles) which is an average of 282 km (175 miles) per day. You spend about 4 hours per day on the bus, depending on road conditions, traffic and daily distances. On some days, especially in the West Fjords, the driving might be longer than on some other days. This tour has an average of 12 hours light walking each day, mostly short walks of 520 minutes, in order to explore and reach many of the natural treasures around Iceland.

• Most hotels, farms and guesthouses used on this tour are simple touristclass category, many of them set in the most stunning locations.

Itinerary PDFs:
Grand Tour of Iceland 2015-Detailed Itinerary incl RVK part (new)

The whole Tour Program
Iceland


Icelandic: Ísland [ˈistlant]) is a Nordic island country between the North Atlantic and the Arctic Ocean. It has a population of 329,100 and an area of 103,000 km2 (40,000 sq mi),
giving the island the lowest population density of any country in Europe. The capital and largest city is Reykjavík.

Reykjavík and the surrounding areas in the southwest of the country are home to over two-thirds of the population. Iceland is volcanically and geologically active.

The interior consists of a plateau characterised by sand and lava fields, mountains and glaciers, while many glacial rivers flow to the sea through the lowlands. Iceland is warmed by the Gulf Stream and has a temperate climate, despite a high latitude just outside the Arctic Circle.

Iceland is best known as the home of the first Viking explorers of North America, in the year 986. Its original inhabitants may be descended from both Germanic and Norse
ancestors. Currently, they also include many arrivals from Europe.

According to Landnámabók, the settlement of Iceland began in 874 CE when the Norwegian chieftain Ingólfr Arnarson became the first permanent settler on the island. In the following centuries, Scandinavians settled Iceland, bringing with them thralls of Gaelic origin. From 1262 to 1918, Iceland was ruled by Norway and later Denmark. The country became independent in 1918 and a republic in 1944.

From Wikipedia, the free encyclopedia

Tuesday 30th of June 2015 and we arrived to Reykjavik in time. I was surprised by the airport. Very big and modern. I had expected a small hut. But I had to wait for a very long time for my
luggage. I was literally standing next to band #3 in the luggage claim area watching my "4 o'clock at the hotel" plan capsize and sink.

And I was very worried about my luggage, it was the same 8 or so bags going round and round for what seemed to be forever. Another guy came up to me and asked if I had arrived from Kastrup, Copenhagen international Airport.

He was joining a cruise ship here in Reykjavik and he was also getting worried about his luggage as he had also observed that it was the same few bags going around and around on the
belt. I was swearing for
myself, but there were still many passengers from Icelandair's flight FI 205 from Copenhagen waiting at band #3 for
their luggage.

My new friends from Denmark had got their luggage. I had three guys from Denmark in the seats next to me across the aisle. They were drunk and happy. Screaming and laughing. They started the voyage by drinking champagne that they had bought in the TAX FREE shop. Then they had something else they had bought in the TAX FREE.

I was sitting there, well, not green of envy, but this was me a few years back (I had music with me) and I wish it was me again, in a much younger version of course. Not so sexy being drunk when
you're several hundred years old.

I got my Victoria Falls Hotel bag and at least I had my winter coat and Polar Bear hat. I was standing there with the British guy waiting and I was so relieved when my wheeled unit came on the band. I went through the Custom and my driver was waiting for me. It was nice, getting old and travel should be comfortable. No need to run around looking for a taxi to tow. Everything is pre-booked with Grönlandsresor.

My plan to be at the hotel at 4 o'clock had a severe list and my driver shot and sank them definitely. I had expected a 15 minutes ride from the airport to town. Iceland is very small, right? Turned out to be an hour or so to my hotel.


On the way to Reykjavik
On the way to Reykjavik
Hafnarfjördur, a suburb to Reykjavik
Hafnarfjördur, a suburb to Reykjavik
We can see the famous church in Reykjavik
The blue house - Hotel Fron where I'm going to stay


We arrived to my hotel just before 5 o'clock in the afternoon and no time to lose as I had planned to do both Whales of Iceland and the Aurora Reykjavik - The Northern Lights Center before going for the whale watch with Elding.

I was short of time and I asked the guy to call me a taxi when I checked in. He told me that it would take 2 minutes to get a taxi so he would call a taxi when I was ready to leave. I was in a
taxi quarter past 5 and the driver didn't knew where the Whales of Iceland exhibition. We had to stop to ask for the way.

We passed the Aurora Reykjavik - The Northern Lights Center on the way, and it was not far
away from the Whales of Iceland exhibition.

I paid the driver and I went inside. There were whale models hanging from the ceiling and the Whales of Iceland exhibition is really to recommend BEFORE going for whale watching.

I didn't spend so long. I could easily have spent and hour or two to read all the interesting stuff. But I was in a hurry and I didn't wanted to start study all the interesting information in fear of getting stuck here. But if you ever come to Reykjavik take the time to study the information.


I left the Whales of Iceland exhibition and I was getting hungry. I had not spend as long as expected and I could have a quick snack before the whale watching. I walked towards the Aurora
Reykjavik - The Northern Lights Center and I tried two restaurants, but they were both closed. I stopped at an ice cream shop to see if they had soft ice cream.

And yes, they had soft ice cream and I bought the biggest ice cream they had. I walked towards the Aurora Reykjavik - The Northern Lights Center and I passed a restaurant. Well, not a restaurant, it was a Hamborgarastadur. The pizza looked good though.

Next door was a fish food restaurant, Sjavarbarinn and I looked at the menu, fish cake. Fish cake sounded delicious and I really wanted to try the fish cake, but I'm on diet and I started to walk
towards the Aurora Reykjavik - The Northern Lights Center across the street.

I took a few steps and then I turned around and I went in to the Sjavarbarinn Fish food to investigate the Fish Cake. I asked if they had boiled potatoes. And as they had boiled potatoes I had a plate of the fish cake with boiled potatoes. I also asked for a soda water.

There was a tray with something that looked really delicious and I asked what it was.
- Fish stew
Yes, the word stew is for sure not making me drooling, but it looked very good and I asked what was in the fish stew.
- Onion, potatoes and cream with plenty fish
Now I was drooling and I asked for a plate of fish stew on top of the fish cake. She suggested
that I should have the buffet instead as this would be cheaper. I gave the buffet a go. I had the fish cake, it was a disappointment. Good, very good but by far not as good as I had imagined out on the street reading the menu.

The fish stew, must have been something of the best I have ever had. I discovered huge tea pots when I my food, what is this place? They have everything! I decided to come back tomorrow for lunch.

The girl told me that the lunch buffet was 1700 something Icelandic Scooby Doo dollars only. Very cheap and very good. I said
thank you and I left for the Aurora Reykjavik - The Northern Lights Center across the street from the fish
restaurant Sjavarbarinn.

I went inside Aurora Reykjavik - The Northern Lights Center and I asked if they had a place for my coat while I checked out the exhibition. I could leave my coat in the coffee shop. Good, I really don't like this climate, winter clothing is necessary outside but as soon as you come inside it is very warm.


Video with Northern Light time lapses at Aurora Reykjavik - The Northern Lights Center
Video with Northern Light time lapses at Aurora Reykjavik - The Northern Lights Center
Video with Northern Light time lapses at Aurora Reykjavik - The Northern Lights Center

The Aurora borealis exhibition was very interesting. Actually I was so impressed that I made up plans to come back to Iceland during the winter to watch the Northern Lights by myself. But the
key word here is the winter and nothing is written in stone as I really don't like winters.

I passed a box before I left the exhibition. It was a box with a hole for the camera and there was some instruction. Shutter time 20 seconds and aperture 3,5 or less. I tried it out and, well, I was not impressed.

I left the Aurora borealis exhibition. I had some time before the departure of the whale watching boat and I decided to walk to the whale watching jetty. I call it the whale watching jetty because I discovered several whale watching companies along the jetty.


There is many companies to choose from if you want to see Puffins and whales
There is many companies to choose from if you want to see Puffins and whales



I was in Elding's office and I asked what kind of drinks they had on board, of course they had
beer and alcohol. But they only had coca cola products. No thanks!

I asked if there was a convenient store nearby where I could by some sodas. There were some convenient store across the street and I went there. I could not find any convenient store and suddenly I found myself in the middle of Reykjavik. I had had to stop and ask for direction one time. I was back at the boat just in time
for departure and we were soon on the way.

It was cold, nothing else expected. We saw Minke whales and Humpback whales. The sea was a wee bit choppy and it was very hard to take pictures. Some positions heading the waves were OK. But when the sea came in from the side the ship was rolling heavily. We had big Humpback whales jumping next to us, but the pictures turned to shit as I had to hold on to the ship with one hand leaving me one hand for the camera.

The whale in the center and then it was out of the picture as I was pointing up in the sky or down the Atlantic Ocean due to the rolling. But I will do this again. But the jumping Humpback whales, I will be very lucky to see this again so close at it is quite unusual for them to jump like this. But remember my luck with the Blue whale on Svalbard so who knows.


WHALES IN THE MIDNIGHT SUN
TOUR DESCRIPTION

A truly unique whale watching experience in the magical light of the midnight sun. A guide will meet you in the Whale Watching Centre, which is facilitated on board an old fishing vessel permanently placed by
the pier. Before or after the tour you can enjoy the on board multimedia show that includes images, videos and facts about the whales and marine life.

The mystical midnight sun and the nature of the bay provide a unique wildlife experience.

With the added feature of a live troubadour performing in the vessels lounge, the Midnight Sun tour is ideal as a relaxing end of a busy day or as a beginning of a fun night in town.

As our whales never fully sleep, we can expect to see minke whales, white beaked dolphins, harbour porpoises and humpback whales just as on the day tours. To make it even more memorable we often shut down the engines to enjoy the soothing sound of the water, the whales and the birds.

TOUR AREA

Our whale watching tours are focused mainly on the southern part of Faxaflói, just off Reykjavík.

Each day we scan the area for signs of whales as we never know for sure where we might find them. Sometimes we have to go far while at other times the whales are quite close to shore. On rare occasions we head to other areas and/or depart from nearby harbours e.g. Hafnarfjörður (Zone 1), Keflavík (Zone 2), Sandgerðir (Zone 3) or Grindavík (Zone 4). This is the case when weather conditions or chances of seeing the whales are greater there than in our normal area.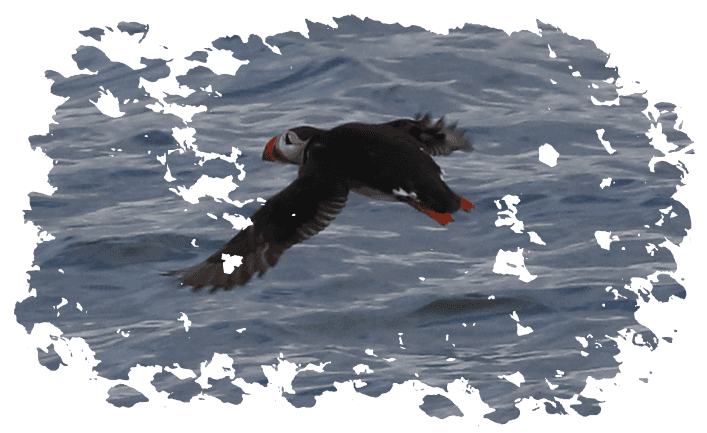 We were back in Reykjavik between 23 thirty and midnight. On the return trip I was sitting below a heater in the back of the ship. It was a space behind the bar and it reminded me about a bus
stop. There were 2 troubadours entertaining the
passengers in the bar.

I made a mental note that this could be a place to spend the time with a few beers coming back from the whale watching when I'm back from Greenland.

Then I have planned to explore the night life for two nights before flying back to Skåne. I still have the Puffin tour and 2 whale watching tours booked for that weekend. I had to walk for a
bit before I found a taxi. I would like to walk back to my hotel, but it was late and I had asked for a 7 o'clock wake-up call tomorrow morning for a new exciting day.

Start the day with a sightseeing of Reykjavik and if the weather is OK I will do another whale watching tour with Elding. Then I will try to go to some museum. Well, anyway, you just need to clock HERE to be in the middle of tomorrows adventure in Reykjavik.



OK, it has come to my knowledge that we have senior citizen visiting my web page. How hard can it
be? So it's not very easy for them to see the blue coloured links to the next page.

Jiffy (also jiff)


noun [in SING.] informal a moment: we'll be back in a jiffy.

ORIGIN late 18th cent.: of unknown origin.

So as you understand, in a jiff pretty much depends on your internet.

So I put a "Next" button here and I hope that there isn't any problem to understand how to use that one. So just CLICK the "Next" button on your left hand side and you will be on the next page in a jiff!
Marunong ka mag-tagalog? Walang problema! Magpunta sa kabilang pahina pindutin ang "NEXT" button sa itaas


Faites vous parlez le français? Pas de problème! Pour arriver à la page suivante faites s'il vous plaît un déclic le bouton "Next" ci-dessus!


Haga usted dice el español? No hay problema! Ver la siguiente página sólo hacer clic el botón "Next" encima!


Farla parla l'italiano? Non problemi! Per vedere la prossima pagina lo scatto per favore giusto Il bottone "Next" sopra


Sprechen sie Deutsch! Kein problem! Wenn Sie die folgende Seite sehen wollen gerade klicken der Knopf "Next" oben!


คุณพูดภาษาไทยได้ไหม ไม่มีปัญหา ถ้าคุณต้องการไปหน้าถัดไป ให้กดปุ่ม "Next" ข้างบนนี้


Вы говорите по-русски? NJET PROBLEMA! Просто нажмите синюю кнопку "Next" с левой стороны и Вы моментально переместитесь на следующую страницу!


E ni Svenskar och inte förstår Engelska så ska ni skämmas. J och Björn, med det menar jag inte att alla mina stavfel ska ältas varje gång vi träffas.


Well, the flag of Skåne, just a BONUS flag.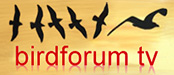 You are visitor no.
To www.aladdin.st since December 2005
Visitors from different countries since 26th of September 2011