06JUL: HEADING NORTH (350 km)
Day 6

In the morning we travel mostly offthebeaten path, see abandoned farms, beautiful little country churches and Icelandic horses. At Haukadalur, there's a rather authentic replica of the homestead of Erik the Red, the famous
explorer who founded the Icelandic colony in Greenland. His son Leif the Lucky, born in Haukadalur, Iceland, was the first European to set foot in North America.

Now the excavated and reconstructed farm in Haukadalur is a living Viking museum, a fun, informative and a photogenic place. The landscape is dominated by mountains, lakes, valleys, sea and wide open spaces. We head north and stop at a local farm for a horse show where we learn about the unique qualities of Iceland's special breed. Afterwards we travel through the fertile farmlands and fjord landscapes of Northwest Iceland before we visit to the charming town of Akureyri, Iceland's second largest city. Overnight in the capital of North Iceland.

Monday 6th of July 2015 and I woke up by myself 10 minutes before the wake-up call> Not much sign off any cold and I as in a good mood. The breakfast was excellent, the best so far here on Iceland. And everyone agreed with me on that.

We left Vogur Country Lodge and our first stop will be at Erik the Red's farm not far away from the Vogur Country Lodge. The farm is one of most historic sides of Iceland. Step back to the Viking Era and immerse yourself in the sights, sounds and scents of Erik the Red's farm which is
also the birthplace of Leif the Lucky who is said to have discovered America. Modern day Vikings demonstrate the lifestyle of 1000 years ago, sharing their crafts and knowledge.

We arrived to the place and there was a tour bus on the parking and we had to wait for them to be ready before we could enter the old farm house. We spent the time walking around looking at the place, but this was soon getting boring so I returned to the bus.

When the other group left we entered the farm hose and there was a lady dressed like, well, in what I suppose was how the Viking ladies were dressed back in the days.

We were sitting around the camp fire and the lady told us the interesting story about Erik the Red and it was well worth the visit. So if you pass Erik the Red's farm I recommend that you stop by. The house it self was not very interesting but the story was the thing to come for.



Erik the Red


Erik Thorvaldsson (Old Norse: Eiríkr Þorvaldsson; 950 – c. 1003), known as Erik the Red (Old Norse: Eiríkr hinn rauði), is remembered in medieval and Icelandic saga sources as having founded the first Norse settlement in Greenland. The Icelandic tradition indicates that he was born in the Jæren district of Rogaland, Norway, as the son of Þorvald Ásvaldsson, he therefore also appears, patronymically, as Erik Thorvaldsson (Eiríkr Þorvaldsson). The appellation "the Red" most likely refers to his hair color and the color of his beard. Leif Erikson, the famous Icelandic explorer, was Erik's son.

Erik the Red's father was banished from Norway for the crime of manslaughter. He sailed West from Norway with his family and settled in Hornstrandir in northwestern Iceland. The Icelanders later sentenced Erik to exile for three years due to "some killings" he committed around the year 982.

After marrying Thjodhild (Þjóðhildr), he moved to Haukadal (Hawksdale) where he built a farm. The initial confrontation occurred when his thralls (slaves) started a landslide on the neighboring farm belonging to Valthjof (Valþjófr). Valthjof's friend, Eyiolf the Foul (Eyjólfr saurr), killed the thralls. In retaliation, Erik killed Eyjiolf and Holmgang-Hrafn (Hólmgöngu-Hrafn). Eyiolf's kinsmen demanded his banishment from Haukadal.

Erik then moved to the island of Öxney (Iceland). He asked Thorgest (Þórgestr) to keep his setstokkr - inherited ornamented beams of significant mystical value, which his father had brought from Norway. When he had finished his new house, he went back to get them, but they "could not be obtained". Erik then went to Breidabolstad and took them. These are likely to have been Thorgest's setstokkr, although the sagas are unclear at this point.

Thorgest gave chase, and in the ensuing fight Erik slew both Thorgest's sons and "a few other men". After this each of them retained a considerable body of men with him at his home. Styr gave Erik his support, as did also Eyiolf of Sviney, Thorbjiorn, Vifil's son, and the sons of Thorbrand of Alptafirth; while Thorgest was backed by the sons of Thord the Yeller, and Thorgeir of Hitardal, Aslak of Langadal and his son Illugi.

The dispute was resolved at an assembly, the Thing, with the result that Erik was outlawed for three years.

From Wikipedia, the free encyclopedia




Erik the Red's farm
Erik the Red's farm
Erik the Red's farm
Erik the Red's farm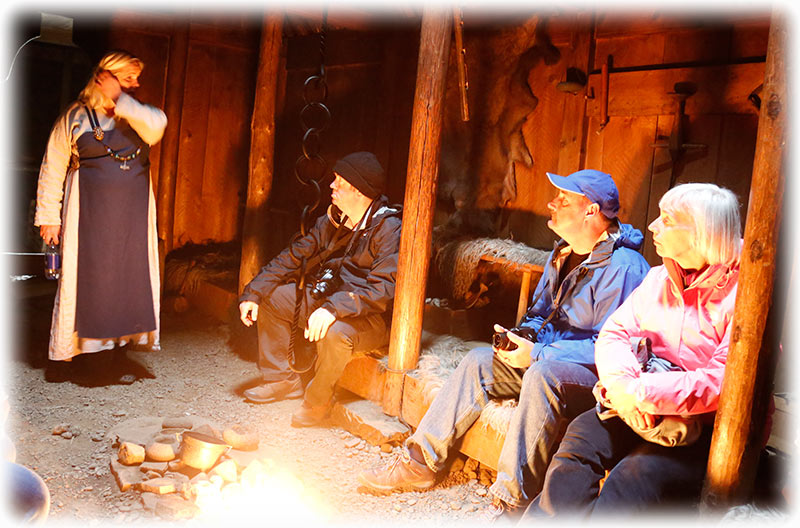 Erik the Red's farm
Erik the Red's farm
Erik the Red's farm
Erik the Red's farm
Erik the Red's farm
Erik the Red's farm


We spent about 60 minutes listening to the story about Erik the Red and we went back to our mini
bus/ van. We will now drive to a horse farm for a show with Icelandic
horses. But we will stop for lunch at N1 - Staðarskáli at the bottom of Hrútafjörður. Self service restaurant and, well, this was nothing for me and I bought two sandwiches that went straight to the garbage bin.

We were soon on our way again and we drove through a beautiful landscape. Yes, I think I did the right thing here choosing this trip. Cover Iceland in 9 days so this is a recommended trip. But please, chose another company. They have sent us in an airport shuttle. No space for even a bottle of drinks. No space to put my camera.

And I'm sitting in what they call a VIP seat. I have my right knee in the hinges to the door. My lap top bag between my legs and diet drinks between the
curtain and the window. 3 to 4 kilo of camera around my neck, so please, do the trip but not with Gudmundur Jónasson Travel. And no one on board are impressed by the buss. Perfect for airport transfers etc. but not to sit on board for 9 days.

We arrived to Gauksmyri and we start with a rhubarb pie thing that tasted very good. We were soon moving out on the terrace over looking a track. We were soon having 3 horses in front of us.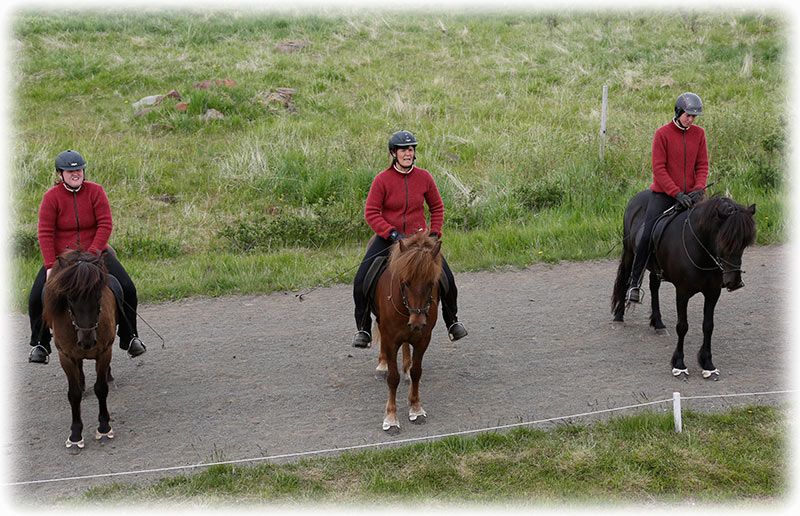 3 horses with show us different ways the horses walk
And yes, we're very exiced
Here we have one horse coming
Now they are going to demonstrate that the horse floating and you can ride without spilling
Now they are going to demonstrate that the horse floating and you can ride without spilling
Now they are going to demonstrate that the horse floating and you can ride without spilling
Now they are going to demonstrate that the horse floating and you can ride without spilling
We go to the stable after the horse show
We go to the stable after the horse show

Iceland horses have 5 different way to walk and one of them is like flowing over the ground and you can have a full glass of water in your hand while riding. When we were ready at the track we went to see the horses in the stable. And the Iceland horse are kind of nice, but much bigger than
I had expected. I thought they were going to be like big dogs.

I bought an Iceland home knitted pullover. And yes, it as for me as they had my size.

I was going to buy for my nephews but they didn't had size numbers. The girls hold up the pullover in front of her self and i could see that she was doing a mental estimation.
- This is good for a 8 year old

Well, you understand that I'm not going to spent 150 US dollars on a pullover that I'm not sure it will fit or not. And as my pullover is a wee bit bigger I had to pay 200 US for my pull over.

We were soon on our way again, next stop Akureyri and we had reserved 5 tickets for the Ambassador Whale Watching when we had the rhubarb thing before the horse show. Yes, this was something I looked forward to.

But we turned off the road in search of a gore and a water fall on the way. We left the road first time and we ended up in the middle of a bunch of Icelandic Cowboys driving Icelandic horses towards a fenced field. We had to turn around and we turned off the road at the next exit.

We arrived to Kolugljúfur, a deep, rugged gorge. The waterfalls which bear the name Kolufossar Falls in honour of the giantess, Kola


Kolugljúfur
Kolugljúfur
Kolugljúfur
Kolugljúfur
Kolugljúfur
Kolugljúfur
Kolugljúfur
Kolugljúfur
Kolugljúfur


We were soon on our way again, yes, next stop Akureyri and the whale watching. We drove
through a beautiful landscape with waterfalls and rivers coming down the mountains.

We passed some pointy shaped mountains when we were approaching Akureyri and one of our fellow passengers are a Geologist. She explained that this was the ice that had formed the mountain tops. And the mountains looked beautiful. We could see a cruise ship at the port of Akureyri when
we came down Eyjafjörður's west side on road #1

We approached Akureyri and we could see some industrial buildings in the outskirts of the town. Akureyri is the second biggest town on Iceland. We drove in to the town and we were soon reaching our hotel, well, almost. The road was closed and they were

Akureyri


is a town in northern Iceland. It is Iceland's second largest urban area (after the Capital Region) and fourth largest municipality (after Reykjavík, Hafnarfjörður, and Kópavogur).

Nicknamed the Capital of North Iceland, Akureyri is an important port and fishing centre, with a population of 17,754. The area where Akureyri is located was settled in the 9th century but did not receive a municipal charter until 1786.

The town was the site of Allied units during World War II. Further growth occurred after the war as the Icelandic population increasingly moved to urban areas.

The area has a relatively warm climate due to geographical factors, and the town's ice-free harbour has played a significant role in its history.

From Wikipedia, the free encyclopedia

busy putting new pavement on the street outside Kea hotel.

Our driver took a circle around the town but it was closed from the other side as well. Iceland only, problem with inbreeding? Summertime and high season and they just close the street to one of the main hotels in the town. And the pavement, Well, it looked like sh*** and it seemed like they had closed the street for nothing.

We drove back to the other side and we had to walk with our luggage to reach the hotel. And they had one of those revolving doors and of course, not big enough for the luggage and I had to
squeeze myself in to the hotel with my "Polar Adventure" luggage set.

- Who the
came up with the idea to make this revolving door?!

For sure some twat that had been to a hotel with one of these wonders, with the important difference, the size! Cesar in Las Vegas and you could have a bus in each of the spaces. Checking in and I'm soon to discover that I had forgotten the transformer for my computer at Vogur Country Lodge.

I called Vogur Country Lodge and they would send the transformer to my hotel in Reykjavik. I went
down to the reception to ask if they knew a place where I could buy a transformer. One place and it was closing at 7 and it was 5 minutes before 7.

There was Book store cross the street with some electronics and I tried that place, no luck. Well, I really hope that they manage to get the transformer to my hotel Reykjavik. We arrive on Friday
and we will leave for Greenland on Saturday morning. And I need the transformer.

RUB 23, the restaurant they had talked about in Reykjavik with sushi pizza. They had closed in Reykjavik and they had moved to another town. Turned out to be to Akureyri and the restaurant was just across the street from the hotel.

I checked the menu at the door, sushi pizza but no Avocado fries, the reason for me to go there. I was back at the hotel and I had a meal in the restaurant, and I left most of it behind.

I went down to the Ambassador's ticket office, 2 minutes walk from the hotel. I meet 4 of my
fellow passengers that was going to do the whale watching with me.

It was just after 8 o'clock and I had paid my ticket 10990 Scooby Doo dollars and we were waiting in a queue at the gangway. They let us on board around 20:20 and we took our seats in the back of the boat.

It was getting a wee bit chilli, and it is a very cold summer this year. Our driver told me that this year the glaciers was increasing in size. The other years the glaciers are getting smaller. And he told me that this was a very cold summer. Yeah, good job, the summer I decide to go to Iceland they are breaking records in being cold.

We left the jetty and we were soon north bound in the Eyjafjörður and when we approached the old factory on our left hand side we could see spray from 2 whales. We were soon seeing spray from 2 or 3 more whales just north of the old factory.


Leaving Akureyri behind with Ambassador Whale Watching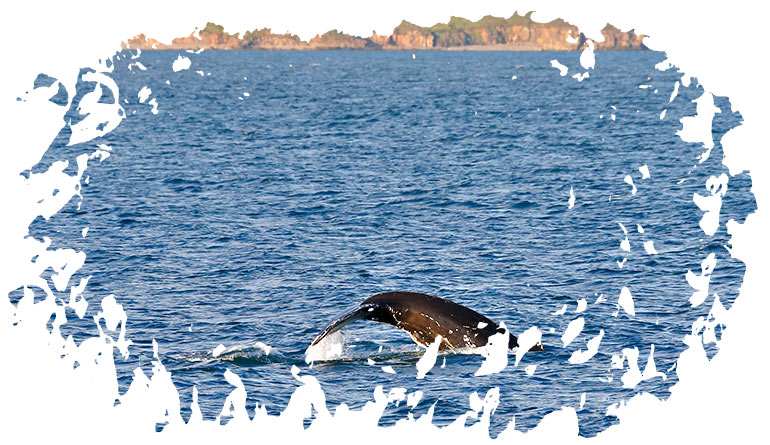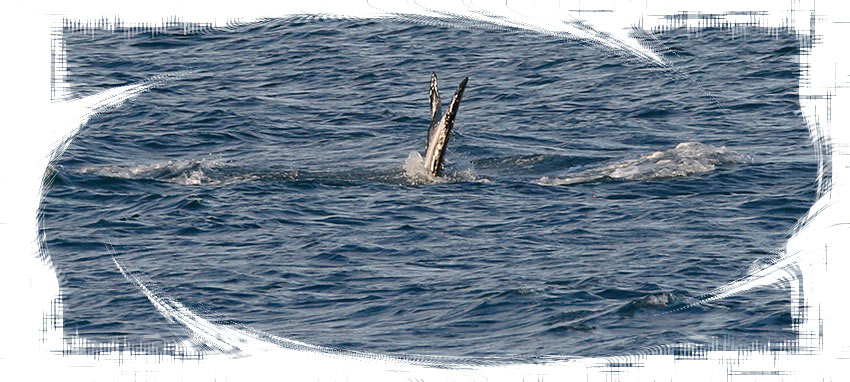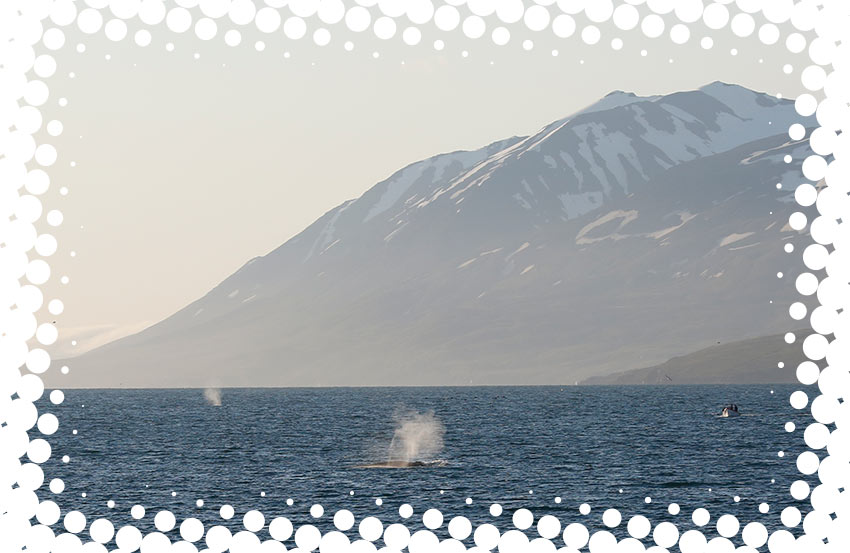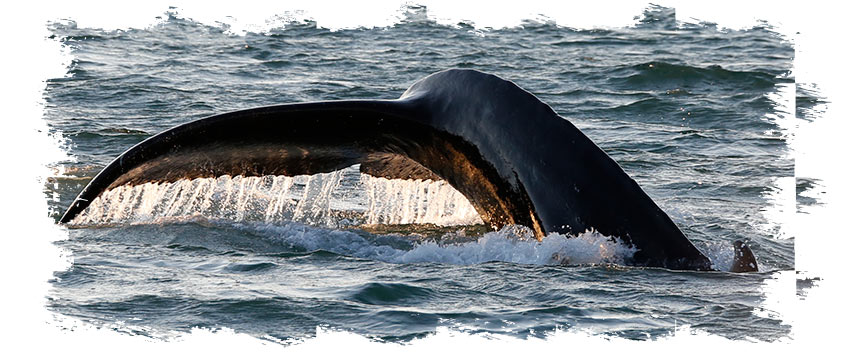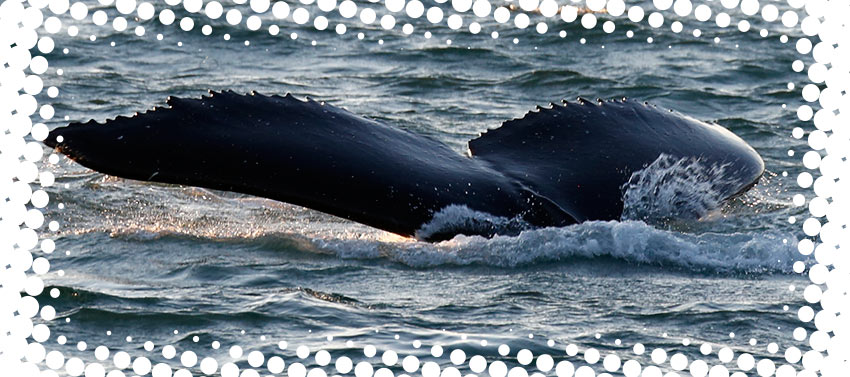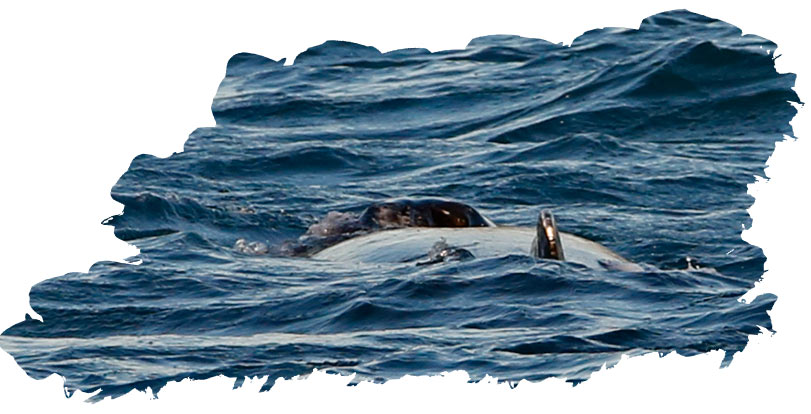 We had an amazing tour. 4 or 5 Humpback Whales swimming next to us. OK, no jumping so this was a little disappointing. But this is what I call whale watching. We had them swimming right towards us several times and they were diving just in front of us.

10990 Scooby dollars, very expensive. But an experience like this and it was worth it. I forgot all about being cold, and my ongoing cold. This night is easy making it to the top of the list of my best Whale watching experiences. I really wished that we could have stayed here for another day.

Of course, needless to say, the time passed very quickly. And this is (the only thing) to do while in Akureyri. A hefty price tag, but it is worth it if you can see the Whales like this.


Leaving Eyjafjörður and the Humpbacks behind
Leaving Eyjafjörður and the Humpbacks behind
Back in Akureyri


We were back in Akureyri sometimes between 23 thirty and midnight. 2 minutes' walk to the hotel and I was really in a hurry to check my Whale watching pictures. 7 thirty wake-up call and we will continue East on Iceland tomorrow. And to find out about that adventure you just need to click HERE But I'm pretty sure it won't beat the Whale watching


OK, it has come to my knowledge that we have senior citizens visiting my web page. How hard can it
be? So it's not very easy for them to see the blue coloured links to the next page.

Jiffy (also jiff)


noun [in SING.] informal a moment: we'll be back in a jiffy.

ORIGIN late 18th cent.: of unknown origin.

So as you understand, in a jiff pretty much depends on your internet.

So I put a "Next" button here and I hope that there isn't any problem to understand how to use that one. So just CLICK the "Next" button on your left hand side and you will be on the next page in a jiff!
Marunong ka mag-tagalog? Walang problema! Magpunta sa kabilang pahina pindutin ang "NEXT" button sa itaas


Faites vous parlez le français? Pas de problème! Pour arriver à la page suivante faites s'il vous plaît un déclic le bouton "Next" ci-dessus!


Haga usted dice el español? No hay problema! Ver la siguiente página sólo hacer clic el botón "Next" encima!


Farla parla l'italiano? Non problemi! Per vedere la prossima pagina lo scatto per favore giusto Il bottone "Next" sopra


Sprechen sie Deutsch! Kein problem! Wenn Sie die folgende Seite sehen wollen gerade klicken der Knopf "Next" oben!


คุณพูดภาษาไทยได้ไหม ไม่มีปัญหา ถ้าคุณต้องการไปหน้าถัดไป ให้กดปุ่ม "Next" ข้างบนนี้


Вы говорите по-русски? NJET PROBLEMA! Просто нажмите синюю кнопку "Next" с левой стороны и Вы моментально переместитесь на следующую страницу!


E ni Svenskar och inte förstår Engelska så ska ni skämmas. J och Björn, med det menar jag inte att alla mina stavfel ska ältas varje gång vi träffas.


Well, the flag of Skåne, just a BONUS flag.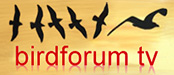 You are visitor no.
To www.aladdin.st since December 2005
Visitors from different countries since 26th of September 2011