Move along, nothing to see here!


Coming to Map Ta phut and the first thing to do was to give MAMA a kiss from our "Time Keeper" and I sent him a picture via Line so now he will be green of envy.


Where is "MAMA"?
Our "Time Keeper" will be green of envy
Our "Time Keeper" looking busy


I have not got in to my diet bet, but I will be in a hurry to start the 1000 US Dollars for each and every one catching me eating. Or I will soon have blown me out of proportions. Hot chocolate with whipped cream, for sure nothing good for my V-shaped torso is coming out from that. Especially if drinking buckets of it.



Magic for sale




Magic for sale




Magic for sale


Our "Time Keeper" want to sell some magic and he sent me a couple of picture. It is nice magic and I would not mind having them in my new "magic display" back home. Would look nice with my Ganesha and the other magic.

He asked for a price that made me lose my hair. We negotiated and he didn't give after. He lowered the price by 1000 Baht. 1000 Baht is nothing and I could as well pay the full price. I went from 18000 to 25000 and I started to send pictures to him via Line. If he see money he might realize that he need money.



He came in to my room and he said 8+8+8+5 and I said OK. Again, he started to negotiate and I told him that he had already given me the price. He gave me the full song and dance on how he had miscalculated.
- NO NO NO, I give you 8+8+8+5, I said.
- Farang no good!

He was in my room dancing to some funky Ponglang and we made a video to send to "MAMA" and the negotiation continued. I gave him the cash and he put them on my desk. He asked for a little higher price and he said that I was asking for a "painfully" low price.

I told him that he was the one coming rushing in to my room telling me the price. I accepted and the cash was there right in front of him.


The deal was done
One of my new magic with gold frame
A Thai Buddha amulet


(Thai: พระเครื่อง; RTGS: phrakhrueang), often referred to academically as "votive tablet", is a kind of Thai Buddhist blessed item. It is used to raise funds to help the temple producing the amulets. Worshippers can obtain an amulet or Thai Buddhist monk blessing by simply donating money or offering oil to the temple.

After the donation, the monk will give them an amulet as a gift. The amulets no longer simply are considered a "gift", but a tool to help enhance luck in different aspects of life. People use amulets to improve their marriage, wealth, health, love and relationships.

It is a Thai tradition to place amulets under a stupa or other temple structure when it is built. When the structure collapses, many amulets may be found. Some can be over a century old.

Almost every Thai Buddhist has at least one Thai amulet. It is common to see young or elderly people wear one or many amulets around the neck in order to get closer to the Buddha.

Amulet with image of Phra Khru Thammakitchaphiban, past abbot of Wat Doi Tha Sao, made of metal

Amulets are made using the Buddha image, an image of a famous monk, or even an image of the monks who made the amulets. Amulets vary in size, shape, and materials such as plaster, bone, wood, or metal. They may include ash from incense or old temple structures, or hair from a famous monk to add protective power to the amulets.

After the amulets are made, the maker will then ask the monks who live in temples or monks from other temples join together and practice will, chant, pray and bless the amulets. This process may take from a week to more than three years.

When a new amulet is freshly made, its plaster appearance may not be attractive or gorgeous. By adding a protective casing the appearance of the amulet is enhanced and at the same time the amulet inside is protected. The price of an amulet not only depends on its appearance, but also on its scarcity, its maker, its age and the magic classes as well.

Famous markets for amulets include the Tha Phrachan Market next to Thammasat University. However, many amulets at the Tha Prachan market are considered to be fake, meaning replicas that have not been blessed by a monk. Genuine amulets are rare at the Tha Prachan Market. Many collectors and devotees have a trusted dealer of authentic amulets, for the study and authentication of real amulets is as complex a matter as is to be found in the antique trade, or in similar niches such as stamp collecting.

Forgeries are rife, and it takes decades of study and experience to develop the skills needed to recognise authentic amulets. There are literally millions of editions from thousands of temples, spanning centuries, and it is not possible for one person to harbour the knowledge to be able to authenticate every single edition. Hence, each expert has his own chosen line of amulets, of a particular type, temple, or artisan, which he chooses as his personal field of expertise.

Famous Thai amulets
Benja Phakhi

The most famous of Thai amulets are the set of five rarest and highly sought after amulets Phra Somdej Wat Rakhang (Thai: พระสมเด็จวัดระฆัง), Phra Rod (Thai: พระรอด), Phra Nang Phaya (Thai: พระนางพญา), Phra Phong Suphan (Thai: พระผงสุพรรณ), and Phra Sum Kor (Thai: พระซุ้มกอ), together called Benja Phakhi (Thai: เบญจภาคี). They are valued at over 10 million baht.

• Phra Somdej

• Phra Rod

• Phra Nang Phaya

• Phra Phong Suphan

• Phra Sum Kor

• Phra Khun Phaen

• Khun Phaen amulet

• Jatukham Rammathep

• Phra Kring

Amulet taboos

• Do not wear Buddhist amulets under the waist. For most amulets, wear it on the neck or above the waist. This tradition is to show respect to the Buddha.

• Takrut (without a monk or Buddhist image) can put inside your pants pocket.

• Do not put a Buddhist amulet in a bedroom if you expect to engage in sex there.

• Pray before and after wearing an amulets.

• Remove amulets when bathing.

It is not necessary to wear an odd number of amulets around the neck for balance and symmetry; it is not required.

Prayer

Vandana
Namo tassa bhagavato arahato samma sambuddhassa: This is a prayer to honour to the blessed one, the exalted one, the fully enlightened one. People usually say this prayer three times before and after wearing on the amulet. Saying this prayer, means showing absolute respect to the Buddha. This prayer can also be said before and after meditation.


Namo tassa bhagavato arahato samma sambuddhassa



There is a special mantra or prayer in Pāli for praying to amulets to beseech blessings, called Kata Ārātanā Pra Krueang, which goes like this: Puttang Ārātanānang Tammang Ārātanānang Sangkang Ārātanānang (make a wish or prayer, and continue with, Puttang Bprasittimē Tammang Bprasittimē Sangkang Bprasittimē.

From Wikipedia, the free encyclopedia
Super holy tiger tooth
คุณพระเครื่อง
คุณพระเครื่อง
Tiger Magic
Polution in Bangkok


Lucky to be at sea, the pollution in Bangkok was above 2.5 whatever and she is wearing dust mask going to work. The air is full of dust in Bangkok and I hope it is better by the time I am back home. Otherwise I kill time to go through my birds from Ethiopia. A lot of pictures and when I was finished I started to plan for my next birding trip.

Florida and Niagara Falls. Start in Florida for two workshops:

• ROSEATE SPOONBILL PHOTOGRAPHY WORKSHOP 2020

• FLORIDA DIVING AND FEEDING OSPREY PHOTOGRAPHY WORKSHOP

Then the plan is for a few days in the Everglades and then to Key West before flying to Toronto. I have found a Guide at www.birdingpal and looks like we will do a few days in Whitby just north of Toronto before going to Niagara Falls, then back to New York and my flight back home. I cancelled the workshops in Florida as it requested a 600mm lens minimum most of the time.

I have a 400mm and I already think that is too much as I want to come close to the birds.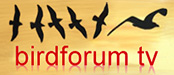 You are visitor no.
To www.aladdin.st since December 2005