"The postings on this site are my own and don't represent Maersk Group's position, strategies or opinions. All views are my own"
M/T Roy Maersk
Singapore anchorage 7th of March 2014 - Picture by Aladdin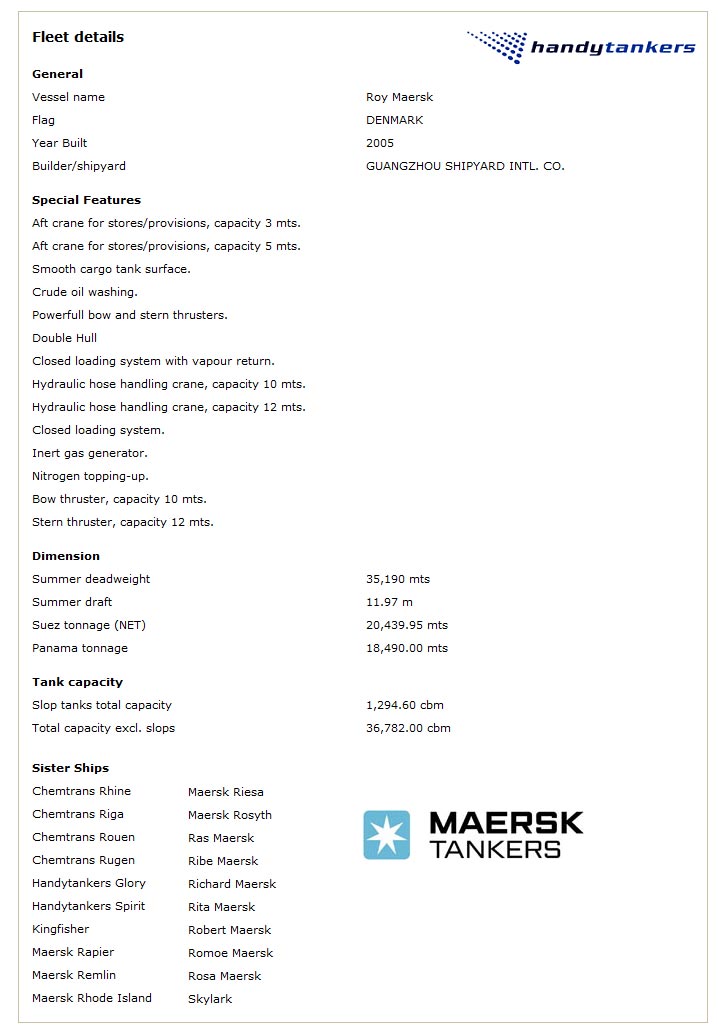 Thursday 6th of March 2014 and 2 alarm clocks and my friend's back-up call made sure I was out of bed at 8 o'clock. Time to get on a flight again, this time Cathay Pacific. I have not been flying with them for a very long time and I can't say that I look forward to it. But I look forward to leave Bangkok behind for a while. Of course, it will also be nice to come back home again!



The car was at the parking lot when I came down with my bags and the garbage and we left 10 minutes before the booked time. One of the perks with a pre-ordered car. So far they have always arrived before the booking time. Light traffic on Sukhumvit and I was soon checking-in at
Cathay Pacific's desk.

The very helpful girl gave me an empty row on the plane and even though I'm not looking forward to the flight an empty row makes it a wee bit more comfortable to fly.

Security and Immigration was pretty quick
and I was soon sitting with a cup of tea and 2 cheese and ham sandwiches in front of me. Security is on the second floor and Immigration on the ground floor so it is up and down. But it is still way better than it was before.

Security was just after passing immigration and sometimes the queue for the security reached all the
way back to the Immigration waiting area and it could take time to get through to the departure hall.

I have 2 hours to kill before boarding time and there isn't all that much to do on an airport. Looking in TAX FREE shops with prices higher than in the city. And if I buy the stuff in the city I get the TAX refunded to me here at the airport.

Suvarnabhumi Airport is very OK, except for the lack of restaurants. But that's the same for all airports. Here is a lot of the fast food stuff but not really any "fine dining" available. But here are plenty nice places to sit and relax, good now when I'm flying monkey class and there isn't any lounge
available for me.

The boredom made the time pass very slowly. Well, one of the reasons the TAX FREE shops survive, people are shopping out of boredom. But I made it and it was soon 12:20 and time to board Cathay Pacific's flight CX713 from Bangkok to Singapore at Gate G5.

The flight was full of Chinese tourists and as usually they were screaming and shouting. I was in my seat and one girl was standing in front of me screaming at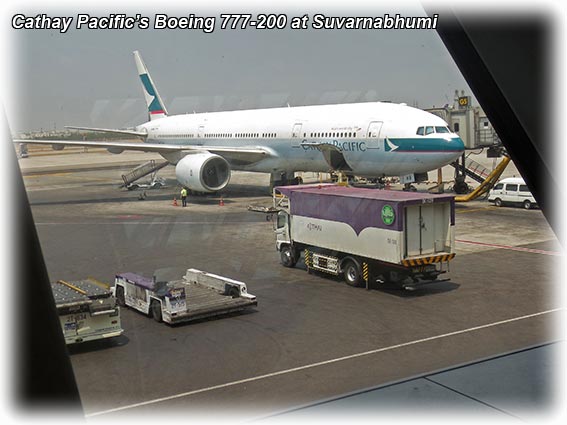 someone further down the aisle. I gave her the "Give me a foocking break" look and she shut up. But these people, unbelievable, when we were landing they walked around in the cabin while the Stewardesses screamed at them to sit down. Yes, it was like sitting on a bus full of Farmer Johns.

I was scared when we touched down, what good does it do if I have 4 safety belts when 5 Chinese Farmers walking around in the cabin behind me. So I was scared, and when we touched down I shat myself as the plane was almost flipping over. Phew! It was nice when we reached the gate at Singapore International.


Flying over Singapore Strait
Minutes to touch down and the cabin is full of Farmer Johns running around the cabin
Keep their name on record to separate them!!?? They should be banned!


I read Bangkok Post yesterday and they had a video from a Thai Airways flight with fighting Chinese Passengers. And I could not help but thinking about an article I read in THE NATION a few weeks ago. Passengers from Asia will make up 45 per cent of global travellers in 2032, making them the dominant flyers of the 21st century shaping the future economy-class experience, according to the latest research report by Airbus" Aladdin say: GOD HELP US!

China has already set the salary and quality standard and now Airbus going to bring the Chinese standard to their airplanes! Well, I always look out for Boeing when I book my flights.


Here we go again

FROM THE NATION: "Passengers from Asia will make up 45 per cent of global travellers in 2032, making them the dominant flyers of the 21st century shaping the future economy-class experience, according to the latest research report by Airbus" Aladdin say: GOD HELP US!



But hang on, there are plenty more of them. Just click the links for more videos from YOUTUBE
China Eastern Airlines worker throws chair at passengers
Fight Inside Plane Cabin
Hong Kongers irked by mainland Chinese habits

There was a guy waiting for me at the gate and we went to the immigration desk before the immigration. The processed my paperwork while I was munching on candy that they provided. And
when we were ready we passed through desk 1 for flight crew and we were soon at the car.

I was taken to a hotel and as it looks now they will come to pick us up at 12 o'clock tomorrow. I had a shower and I went down for my dinner, buffet and it looked very good. Smoked salmon and avocado and very good bread. There was plenty to choose from and it was high quality, not Marriott in Bangkok, but close.

I took a taxi to Raffles City to have a look for new headphones. I thought they came with a Bluetooth transmitter for my iPod, but I had to buy a MP3 player with Bluetooth. I left Raffles City and I took a taxi to Sim Lim to have a look, nothing and I returned to the hotel. I saved myself 500 Singapore Dollars by not buying the Bluetooth kit.



+++++++++++++++

Friday 7th of March 2014 and I was dead tired when they called me at 8 o'clock. I had bought 2 BIG bottles of Pepsi Light yesterday and I finished them before going to bed. Of course, it was impossible to fall asleep. So I was tossing and turning until almost 5 o'clock in the morning.

I changed my wake-up call to 9, but it was impossible to fall asleep again. I took a shower,
changed my wake up call to 11 thirty and I went for breakfast with a plan to come back to my room for a power nap.


It was a nice room at Amara Hotel in Singapore
It was a nice room at Amara Hotel in Singapore


I woke up just before my 11 thirty wake up call. I called the Agent and pick up time was changed to 15:00 and I tried to get yet another power nap. I managed to get a wee bit more sleep and I got out of bed at 2 o'clock. A shower and I went down to the restaurant to see if I could get
some tea before they pick me up at 3 o'clock. I meet our Chief Engineer and a new 3rd Officer at the buffet. Now it was
between 3 and 4 o'clock for the pick-up time at the hotel.

I had smoked salmon and a avocado with a pot of tea and it was soon 3 o'clock. And now I'm really ready to leave for the ship.

They called me in my room at 3 o'clock.

- You're car is here to pick you up

- I'm coming!
I took my bags and I went down to the reception. I heard a guy screaming and I turned around. It was the Pump Man from
Richard Maersk and he will join Roy Maersk with us.

We are obviously 6 people joining Roy Maersk today and I was surprised. Our Chief Engineer was surprised as well. We had expected to be the only 2 to join Roy Maersk here in Singapore. But there was a new Motorman, AB, 3rd Officer and Pump Man joining with us. Well, the more the merrier.

It must have been 15 thirty before we left Amara Hotel behind, picture taking and stuff before we entered the
car. Car, it was a van and it was not built for Europeans. The van was at least to say uncomfortable and I was very happy when I could get out of the van.

I was surprised when the driver took us to the Marina South Pier next to the Marina Bay Crise Center. I had not been here for many years and I thought they had closed this place. Or maybe thye had closed the place and this was a new terminal.


We are ready to leave Amara Hotel in Singapore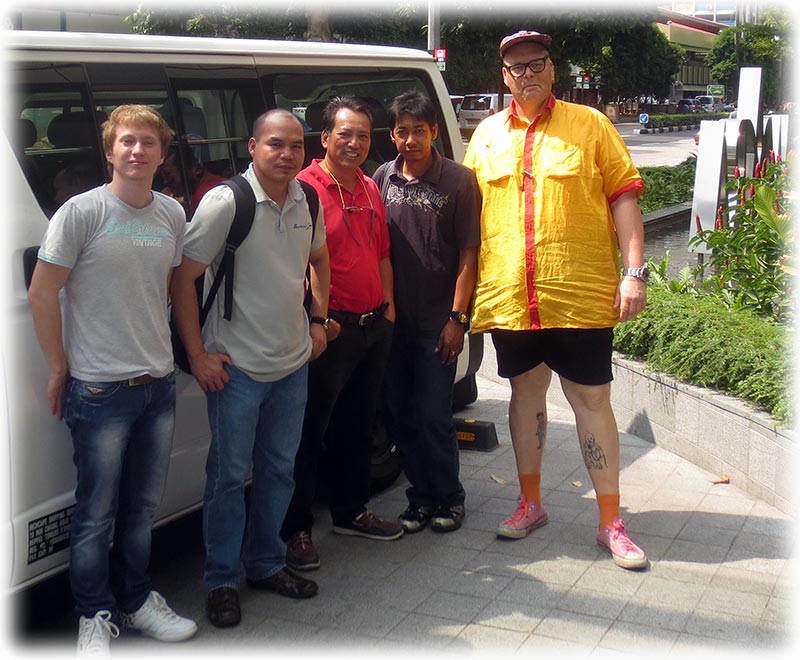 We are ready to leave Amara Hotel in Singapore


The driver told us that the Agent would be here in 20 minutes, well, it was way longer before the Agent showed up. He told us that Roy Maersk was waiting for the Pilot at the pilot station, but
she would soon be dropping the anchor.
- Soon, what does that mean?

Soon, that gives me time to go check out the shops at the terminal for Pepsi Light, they only had Coke light and complained to the Agent. I told him that they didn't have any Pepsi Light and he must have misunderstood me because he was soon back with a bag of Coke Light.

Yes, he tried to impress me but he was obviously not aware that it took more than Diet Coke to
impress me. Our Chief Engineer knew me and he knew that anything less than Pepsi Light would not impress and he was laughing.

Well, as our Agent had being through the trouble to get us some Diet Coke I had to have one out of common courtesy. But I was sure to let him know the difference between a Diet Coke and a Pepsi Light.

The time went on and on and our Agent called Roy Maersk and she would be on the anchorage in an hour or so. Well, we could have
been at the hotel, but then I would most likely have had yet another buffet so my diet would have suffered.

Would not take me long to eat me out of all proportions at the buffet at Amara Hotel and me
would soon look like a Sumo wrestler. Maybe a good thing coming to Japan. We
expect about 10 days to Japan and we also expect cold weather in Japan. Nothing I look forward to.

Roy Maersk will stop here in Singapore for bunker and stores and we take the opportunity to change the crew. Our Agent told me that we would stay here until tomorrow afternoon.

Well, seems like Roy Maersk has dropped the anchor and we went to the immigration and we were soon on board the service launch that was going to take us to the anchorage.


Marina South Pier Terminal in Singapore
On the service launch and ready to leave for Roy Maersk
Leaving Singapore behind for Roy Maersk
Leaving Singapore behind for Roy Maersk
Leaving Singapore behind for Roy Maersk
Leaving Singapore behind for Roy Maersk
When we arrive there is a boat waiting to deliver stores to Roy Maersk
Chief Officer on the bridge wing when we arrive
Plenty boats waiting for Roy Maersk


We arrived to Roy Maersk and they had just dropped the anchor. Pilot boat waiting and a boat with the stores. It was almost 6 o'clock when we stepped onb board Roy Maersk at Singapore anchorage. So let's continue with the tradition with the links below to each month.

March 2014 - Joining Roy Maersk in Singapore

March 2014 - Part 2 - Arriving to Tokuyama, Japan

April 2014 - Arriving to Kerteh, Malaysia

May 2014 - STS with Eagle Phoenix at Nipa



I joined M/T Roy Maersk on the 7th of March 2014 in Singapore. We did the following voyages before I signed off in singapore 7th of May 2014:


Voy No.

Load Port

Cargo

Discharge Port

14503




Sungai - Pakning, Indonesia






Min 200,000 BBLS of LSWR
(Low Sulphur Waxy Residues)






Tokuyama, Japan
I'm joining the ship when they stop for bunker and stores in Singapore

14504

Kerteh, Malaysia





220, 000 BBLS +/- 10% LSWR
Changed to 190, 000 BBLS
(Low Sulphur Waxy Residues




STS with Amity Star
@ Tanjung Pelapas
Changed to STS with United Journey




14505

Sungai Udang, Melaka





126,000 BBLS
MAXIMUM, but as close as possible




Singapore




14506

Tanjung Pelepas
STS with FSU Fortune Star





HSFO 180CST
30.000MT +/-5%




Kapar, Malaysia
Port Klang
Kapar is a powerstation outside Port Klang




14507

Singapore





RMK
34,700MT




NIPAH anchorage, Indonesia
STS with Eagle Phoenix




14507
continues

NIPAH anchorage, Indonesia
STS with Eagle Phoenix





Fuel Oil
30.000MT




Kapar, Malaysia

Port Klang

Kapar is a powerstation outside Port Klang

I WILL SIGN OFF


I'm not allowed to fly to Thailand when signing off, this is according to Malaysian Immigration regulations.

OK, it has come to my knowledge that we have senior citizens visiting my web page. How hard can it
be? So it's not very easy for them to see the blue coloured links to the next page.

Jiffy (also jiff)


noun [in SING.] informal a moment: we'll be back in a jiffy.

ORIGIN late 18th cent.: of unknown origin.

So as you understand, in a jiff pretty much depends on your internet.

So I put a "Next" button here and I hope that there isn't any problem to understand how to use that one.
So just CLICK the "Next" button on your left hand side and you will be on the next page in a jiff!
Marunong ka mag-tagalog? Walang problema! Magpunta sa kabilang pahina pindutin ang "NEXT" button sa itaas


Faites vous parlez le français? Pas de problème! Pour arriver à la page suivante faites s'il vous plaît un déclic le bouton "Next" ci-dessus!


Haga usted dice el español? No hay problema! Ver la siguiente página sólo hacer clic el botón "Next" encima!


Farla parla l'italiano? Non problemi! Per vedere la prossima pagina lo scatto per favore giusto Il bottone "Next" sopra


Sprechen sie Deutsch! Kein problem! Wenn Sie die folgende Seite sehen wollen gerade klicken der Knopf "Next" oben!


คุณพูดภาษาไทยได้ไหม ไม่มีปัญหา ถ้าคุณต้องการไปหน้าถัดไป ให้กดปุ่ม "Next" ข้างบนนี้


Вы говорите по-русски? Просто нажмите синюю кнопку "Next" с левой стороны и Вы моментально переместитесь на следующую страницу!


E ni Svenskar och inte förstår Engelska så ska ni skämmas. J och Björn, med det menar jag inte att alla mina stavfel ska ältas varje gång vi träffas.


Well, the flag of Skåne, just a BONUS flag.
You are visitor no.
To www.aladdin.st since December 2005