Saturday 13th of June 2020 and I started the day by bird watching around Baan Maka Nature Lodge. Well, I started with breakfast in the restaurant and then I walked towards the bird hide where I was looking for the Blue-winged Pittas without any luck. Walking back past the restaurant and I walked up the road towards the other end of the NATUR TRAIL.

I spot three Bronzed Drongos when the paved roads comes to and end at the beginning of the NATURE TRAIL. I see the black bird taking off and landing in the sun. Suddenly the bird was blue green and I understood that it was the Bronzed Drongo.



I see the two Oriental Pied Hornbill couple when walking to the lake and I suspect that they have a nest around here. I walk back to the parking area from the lake and then I walk out towards the road outside the compound.

I see one Blue-winged Pitta collecting building material but the bird took off when I approached. Landing on the other side of the road and I tried to get close without any luck.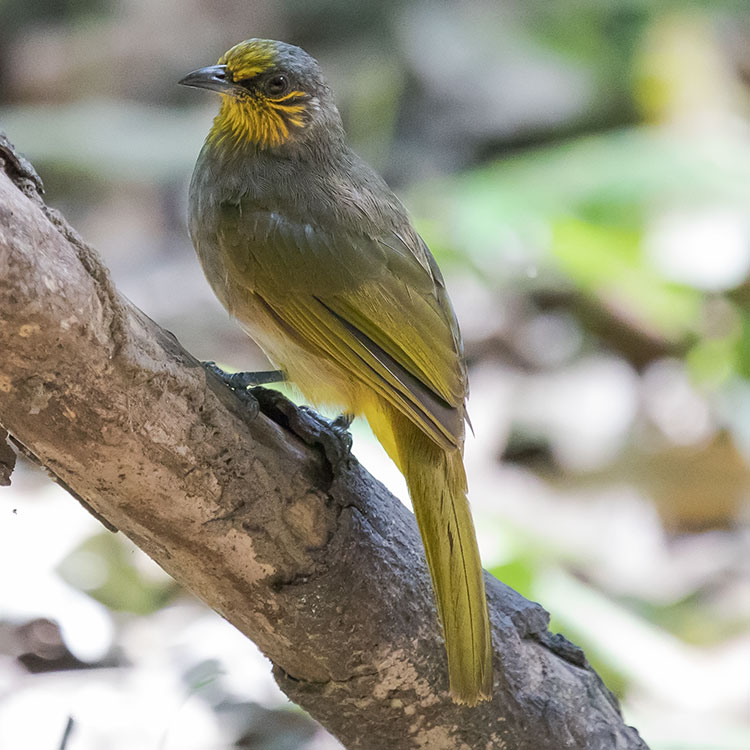 Stripe-throated Bulbul / นกปรอดคอลาย
Listen to the Plaintive Cuckoo
Remarks from the Recordist


Recorded with my ZOOM H5 Handy Recorder. High Pass Filter applied with Audacity

Recorded outside the Blu-winged Pitta hide at Baan Maka Nature Lodge



I go back to my room to take a rest as it is very hot. I check my pictures and I am back out again at 10 o'clock. I see 2 Blue-winged Pittas at the hide, but no pictures.

I see 2 White-breasted Waterhens at the lake but they are a little too far away for any good pictures. I never saw the White-throated Kingfisher but I could hear the Kingfisher.

There were 3 beautiful Cattle Egrets at the lake and I manage to get a picture before they got scared and took off.


Cattle Egret
White-breasted Waterhen
White-breasted Waterhen


I was not very happy walking around, I booked a Guide and car for my stay, but I was told:

There are some other local sites worth visiting but not enough to fill six birding sessions. Have you done much birding in Thailand? Let me know the answers to these questions and I will suggest an itinerary for you.

There was no itinerary and I was disappointed. I meet him and I told him that I would go back home as here was nothing to do. And I asked about the itinerary. He was sorry and there had been some misunderstanding. He would get me a Guide for one o'clock.

Great, I will have time for lunch. The owner had spotted two Brown Boobook this morning and we went to see if they were still in the tree.






Great! I will have a Guide and I was in a good mood going for lunch. The Guide will come to pick me up at one o'clock and I have 2 eBird hotspots that I want to visit. First one will be Kaeng Krachan NP--Ban Song Nok just a few meters away from Baan Maka. Second hotspot will be the Kaeng Krachan NP--Huai Mae Priang rambutan orchard.

Sooty-headed Bulbul is the first bird I see at Ban Song Nok. Sitting and eating fruit at the reception. There was also a monitor with a live update from a camera in the hide. And the lady working there was very pleasant and help full


We walked to the bird hide and we found a nice hide and I was surprised to discover that there was good light for taking pictures. We had sunshine so it might be different when it is overcast. Comfy chairs, both here and at Lung Sin's. I had been worried when we left Bangkok as I had forgotten my WALK STOOL®. But we were on Rama II when I realised it and I didn't want to go back home.

We had a good view over the 2 bird bath in front of the hide. And the otherwise so scared Red Jungle fowl came very close to the hide. No luck with the beautiful make Junglefowl, only females.















I was happy with the visit when we left the hide, well, except for the mosquitos. There were plenty so bring repellent, a lot of it.

I had forgotten my wallet at the hotel so my Guide had to pay the 200 Baht bird hide fee. I asked if there was any area with Barbets nearby. There was no such area but she told me that there is a Barbet here at the office area.

She put some bananas in the trees and I sat down waiting for the barbet, without any luck.


We left Ban Song Nok and we took off to check out another eBird hotspot. There was nothing and we left for the eBird hotspot Kaeng Krachan NP--Huai Mae Priang rambutan orchard to see if we have any luck with the Crimson Sunbird and the Vernal Hanging-Parrot.

We parked at the building and we walked by the building and we walked between two ponds. We reach a very dry orchard and not much of fruits here. We spotted a few birds but no Parrots. We walk over the hill and walking down on the other side. Now we have many green trees with fruits and there were many Parrots.

The sky was black and I told the Guide that I wanted to go back to the car. We can drive back here as I don't like to be far away from the car with camera equipment for 180 000 Baht. So we went to get the car and when we came back we had luck with the Parrot. I spotted two of them and I managed to get pictures of the Parrot.





















I was very happy when we left to go back to the hotel. I had got to see the Vernal Hanging-Parrot and I had been very lucky to get pictures as well. I had dinner back at the hotel and I checked my pictures before going to bed with my alarm set to go off at 4 o'clock.

The Guide will be here to pick me up at 6 o'clock tomorrow morning and you can click HERE to find out if I spotted any birds.















You are visitor no.

To www.aladdin.st since December 2005