Tuesday 4th of September 2018 and I had time for a Thai boxing session with ปีศาจแดง ก.กุมานนท์, Red Devil at Chaiyasit Muay Thai Gym. It was a little set-back as we went to Bellinies for tea after the exercise. Not what I had have in plans for my diet.


Lunch


My car was booked for 22:00 and as I know that AOT Limousine usually come early I prepared to go down with my garbage at 21 thirty to see if the car had arrived. I was just about to go when they called from security. My car had arrived and we were on the way to Suvarnabhumi 20 minutes before 10. I enjoyed a MAX in the backseat while leaving Bangkok behind.


On the way to Suvarnabhumi
It was a long time ago I saw so much people at Suvarnabhumi
Going through the PRIORITY LANE

Checking-in went quick and I was happy that the girl gave me a PRIORITY LINE ticket. And she blocked the 2 seats next to me so I had a whole row all for myself. Security and Immigration didn't take much longer than 2 minutes and I had more than 2 hours to kill before departure.

I went to Thai Airways lounge at concourse E and I was drinking 2 soda waters while waiting for departure with Ethiopian flight ET629 to Addis Ababa from gate E9. I got an e-mail from a guide I had contacted in Djibouti. He sent me a quotation for 3 days bird watching and I soiled myself.




If you want to do birding in and around Djibouti city. It will cost you the following:

4x4 vehicle with AC and driver without fuel per day : $350. This means for 3 days $1050

Logistics preparations fee: lump sum of $590

Guiding fee : Non applicable

If your birding visit is targeted to our only endemic Djibouti francolin, you will may need to go to Day Forest and there I have to book for you for a rough accommodation at there I can book for you. Just let me know your thought and it will cost hereafter.

Package for a night including rough bedroom and meals per day at Day Forest tourist camp: $91

If it fits your expectation, please confirm and let me know which hotel will you stay once you arrive in Djibouti.

In summary the cost estimate for 3 days is :

Vehicle with driver without fuel: $1050
Logistics fee lump sum :$500

Day Forest camp $91 × 2 = $182

An estimate for 3 days : $1732

Plus 5% of Contingencies of the total $1732 : $86.5

The $1818.5




Sweet Lord, I have been around the world looking for birds, but I have never seen something like this before. Back in UK I paid 100 Pound per day for guide and car. New Zealand 200 NZ Dollars per day for car and guide. Malaysia 80 to 100 US. Fiji 150 Fiji Dollars per day. And this is civilised countries, but in Djibouti, 2000 US for 3 days.

I sent him and e-mail and asked if it was US Dollars. I could not believe my eyes. And I could not help but to notice the "Logistics fee lump sum :$500" Logistics fee, I have never seen something like this before, amazing, 500 US Dollars, that is much more than an average salary here in Djibouti. This is a scam.

Wednesay 5th of September 2018 and, well, 1 o'clock in the morning and I pack up my things and I walk to gate E9 to board my flight to Ethiopia.


She shows me the computer, row 39 and the seat next to me is blocked
My own row
Boarding Ethiopian Airlines flight ET629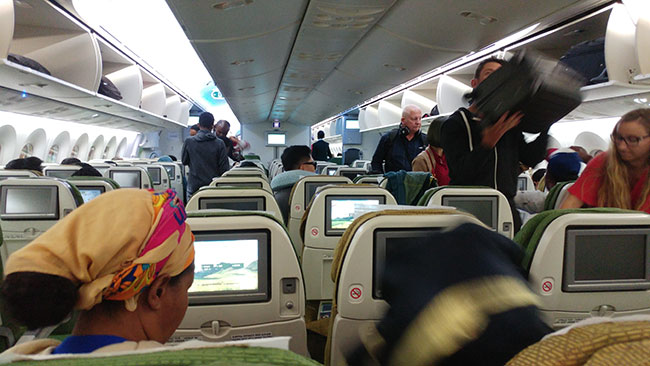 Boarding Ethiopian Airlines flight ET629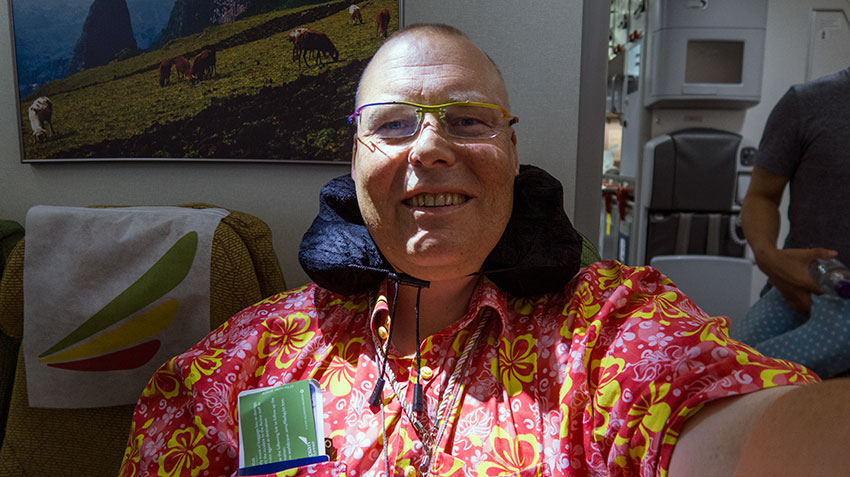 Bring it on!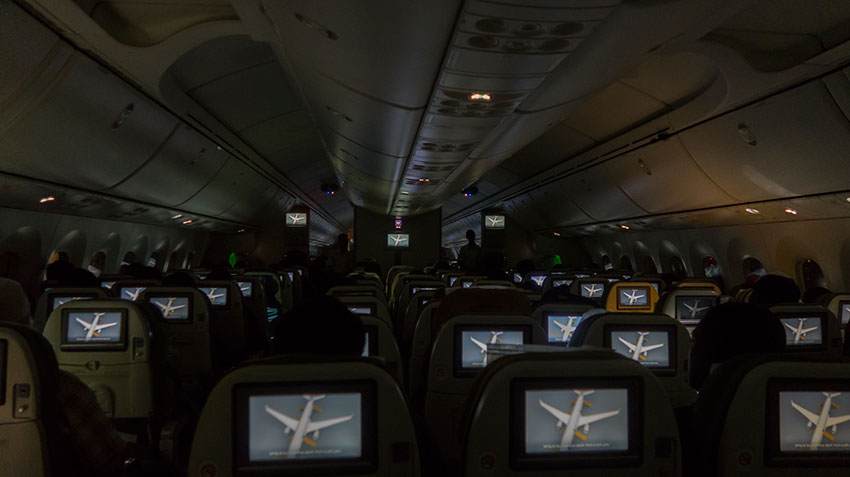 Addis Ababa next
I get a bottle of water


Coming to the gate and the girl confirm that the two seats next to me are blocker. She shows me the computer screen and I was in a very good mood boarding the flight to Addis Ababa. I took my seat and I popped a sleeping pill
and I blew up my neck pillow. Suddenly and I was suffering from a terrible restless leg syndrome.

I got two paracetamol of the Stewardess. I laid down and I was sleeping for a few hours and I woke up 2 hours before arrival to Addis Ababa. I asked for some sweets to get the bad taste out of my mouth. And an hour later they served breakfast, it was OK, the tea was good even though it was served from a paper cup.


Some sweets
No real milk so I had to use creamer powder - But it was good
The breakfast was good


No milk for the tea, but it was OK with the creamer powder and I had a few cups of tea. The breakfast was good and I was soon a sleep again. I woke up when we landed, or were we shot down? My neck pillow flew away, I was holding it in my hand and I almost shat myself. But we made it to Addis Ababa Terminal 2 alive.

We had to take the bus to the terminal and I was almost last to get off the plane.


I´m off the plane
I´m off the plane
On the bus
Arriving to Terminal 2


My flight, ET362 to Djibouti will leave from Terminal 1 so I will have to walk through Terminal 2 and take a bus to Terminal 1. I walk up the stairs at terminal one and there is a big waiting area with some snack bars and duty free shops. There is also a Star Alliance lounge and I went inside not expecting much.

And there was no Pepsi MAX and I took a bottle of water. There was a buffet that I never tried, it didn´t looked to be any good. Some 7 Eleven rolls so I will wait until I come to my hotel in Djibouti for my lunch. So I kept to water in the lounge.


Waiting area at Terminal 2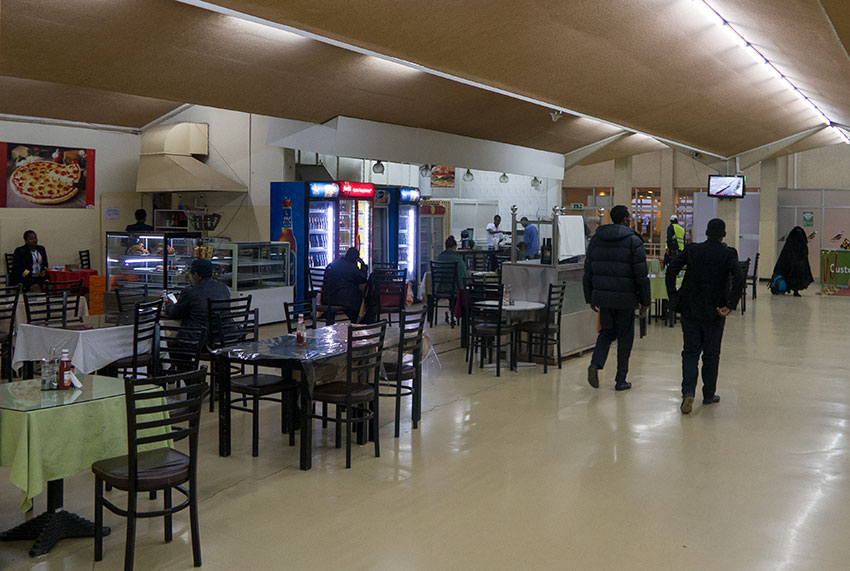 Snack bars at Terminal 2
Duty Free shop
Star Alliance Lounge
Star Alliance Lounge
Star Alliance Lounge
Star Alliance Lounge
A buffet I never tried
Star Alliance Lounge

The lounges are quite good, not for the food, but there is water and I don´t have to sit out among al the people running around. I left the lounge and I crossed the waiting area to the security. And well, it wa snot like any other security checks I have experienced. People running in and out through the metal detector. Screaming and picking up their bags from the belt.

One tourist had got her phone stolen and I was just waiting for the chickens and cattle in the area. Gate 15 was changed to gate 17 in the last minute and we had to walk down to the new gate.


Walking to the security
I´m through the security
Walking to gate 17
Waiting to board at 17
Walking to the plane
Walking to the plane
In my seat on flight ET362 to Djibouti
Taking off over Addis Ababa
Taking off over Addis Ababa
Taking off over Addis Ababa
Coming in over Djibouti
Coming in over Djibouti


The seat next to me was empty thanks to the girl in the lounge. She had changed my seat so I would have an empty seat next to me. The flight is just a little more than one hour so it should be OK. I looked at the landscape under us, going from green to desert the closer we came to Djibouti.

They served some snacks and I asked for a cup of tea, and again, a paper cup and creamer powder. But it was good. So I kind of enjoyed the flight, but landing, again, I almost shat myself as we were coming in very fast and we bounced down the runway. Sweet Lord, they really like "hard" landings in Ethiopian Airlines.

People were lining up to get off the (Well, they had been lining up almost since before we landed) and I saw that they put a stair to the door in the back. I asked the Stewardess if we could disembark from the back door. She said no, but when she saw the ladder she told me it was OK and I was second passenger off the plane.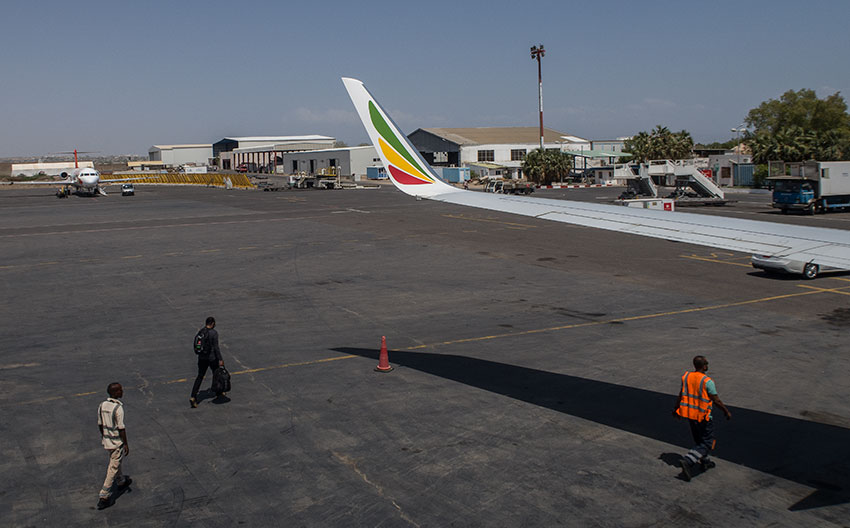 Djibouti International Airport
Djibouti International Airport
Djibouti International Airport

Immigration, I lined up at the "passenger with no visa" and when it was my turn they took my passport and I had to go back to the "issue of visa" desk. Now they asked for 60 US Dollars and I didn´t had any cash. Another Immigration Officer came and we went to look for the Agent that should pick me up. No sign of the Agent and I tried 3 ATM and none was working.

We tried again and the Immigration guy took me to another ATM and this one was working and I could pay for my visa. When I had passed the custom the Agent arrived, about ducking time! We
went to his car and we were soon on our way to Acacias Hotel.

Djibouti wasn´t a very impressive town. Dust all over the place and not much vegetation. I was trying to take pictures but my driver told me it was not allowed to take pictures as the whole of Djibouti is a military base.


Djibouti International Airport
Driving through Djibouti
Driving through Djibouti
Arriving to Acacias Hotel


We arrive to the hotel and I was a wee bit disappointed when I stepped forward to the reception. It was for sure not looking like a 200++ US Dollars per night. And no sign of any "Lobby Lounge" with fresh pastries. On their web page is it stated that "the hotel has 4 Restaurants and Bars which offer a variety regional and international specialties"

"Lobby Lounge"
Enjoy fine Teas and Coffees with fresh Pastries and Cakes.
Offering a variety of local and international newspapers and magazines, serving a selection of Coffees and choice of fine Teas with freshly baked Pastries and Cakes. You can also order Cakes for Birthdays and other special occasions.
Cuisine: International Beverages and pastries.


"Sankal" Restaurant
Serving Daily Breakfast, Lunch and Dinner Buffet and "A La Carte" Meals.
This vibrant all day dining restaurant overlooks the outdoor pool terrace and serves delightful multi-cuisine with Continental, Middle Eastern and African specialities, in a friendly and casual environment making it the ideal venue to for enjoy a meal with business colleagues and friends. Regular Theme Buffets are also arranged every week which add variety and flavours to the Restaurant.
Cuisine: All Day Dining, Café, Coffee Shop, Contemporary, Continental, International, Multi Cuisine.


"Cheikeitti" Bar
Relax to live music with your favourite beverage and watch your favourite Sporting Event.
Relax and enjoy light snacks and your favourite beverage while viewing the latest football and other sporting events around the world. Live music is played regularly at night making the Cheikeitti Bar a popular night sport.
Cuisine: International Snacks and Beverages.


"Sunset" Bar
Enjoy long warm days and romantic evenings at the Poolside and Seaside.

Relax and chill out at the pool terrace during the warm days with you´re favourite Beverage and light meals. At night the Sunset Grill and Bar serves freshly grilled Seafood and Steaks under the open skies, making it one of the most popular venues in Djibouti and the place one must visit with friends.
Cuisine: Barbeque & Grill, contemporary, European, International, Mediterranean.

So I was disappointed when they told me that the restaurant was closed.
- Are you joking??!!
I told him about their web page. And they had no safaris.
- Safari is not available in Djibouti!
- On your web page it says.......

There was no travel desk, but I got a number to a Guide and I called him. We will meet at 4 o´clock to discuss the birding plans. He is not a bird guide, but never mind, he have a car and I will look for the birds by myself. But it would be handy with someone helping me identify the birds.


My room at Acacias Hotel
My room at Acacias Hotel
My room at Acacias Hotel
Some kind of walk in closet
The bathroom was not very impressive


The room was OK, but the bathroom was a disappointment. But 200++ US Dollars is maybe cheap as I have discovered, Djibouti is very expensive. A spaghetti in the restaurant, BOOM! 30 US Dollars. We will leave for the birding at 5 o'clock tomorrow morning and I went to the supermarket to buy breakfast and lunch. Breakfast starts at 6 thirty and by then we will
hopefully be far away on our way to look for birds.

Anyway, I bought bread, milk and a piece of sausage. The sausage, 30 US Dollars, so it is a very expensive country. Never mind if I can see some new birds.

Click HERE to find out if I spot any birds tomorrow.


OK, it has come to my knowledge that we have senior citizens visiting my web page. How hard can it
be? So it's not very easy for them to see the blue coloured links to the next page.

Jiffy (also jiff)


noun [in SING.] informal a moment: we'll be back in a jiffy.

ORIGIN late 18th cent.: of unknown origin.

So as you understand, in a jiff pretty much depends on your internet.

So I put a "Next" button here and I hope that there isn't any problem to understand how to use that one. So just CLICK the "Next" button on your left hand side and you will be on the next page in a jiff!
Marunong ka mag-tagalog? Walang problema! Magpunta sa kabilang pahina pindutin ang "NEXT" button sa itaas


Faites vous parlez le français? Pas de problème! Pour arriver à la page suivante faites s'il vous plaît un déclic le bouton "Next" ci-dessus!


Haga usted dice el español? No hay problema! Ver la siguiente página sólo hacer clic el botón "Next" encima!


Farla parla l'italiano? Non problemi! Per vedere la prossima pagina lo scatto per favore giusto Il bottone "Next" sopra


Sprechen sie Deutsch! Kein problem! Wenn Sie die folgende Seite sehen wollen gerade klicken der Knopf "Next" oben!


คุณพูดภาษาไทยได้ไหม ไม่มีปัญหา ถ้าคุณต้องการไปหน้าถัดไป ให้กดปุ่ม "Next" ข้างบนนี้


Вы говорите по-русски? Просто нажмите синюю кнопку "Next" с левой стороны и Вы моментально переместитесь на следующую страницу!


E ni Svenskar och inte förstår Engelska så ska ni skämmas. J och Björn, med det menar jag inte att alla mina stavfel ska ältas varje gång vi träffas.


Well, the flag of Skåne, just a BONUS flag.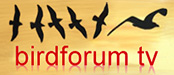 You are visitor no.
To www.aladdin.st since December 2005
Visitors from different countries since 26th of September 2011