Wednesday 9th of March 2016 and my alarm went off at 6 o'clock and I watched CNN for a while before leaving bed to open a diet drink. They were soon starting to use sledge hammers in the
room above me. Impossible to be in the room and I was soon down in the reception, AND I WAS NOT HAPPY!!

"We upgrade your room" Yeah, treating your guests like idiots. They could not give me an answer to why they had called it "upgrade" when they gave me the room. And that is even though I had told them that I didn't wanted any upgrade wise from previous experience. As I mentioned, there were several alarms going off at the check-in and now I was in the reception
scolding the staff.

So Tropicana Suites turned out to be nothing but a scam. I took a taxi down to Manila Bay Hotel for breakfast.

They had a nice breakfast buffet and I enjoyed the breakfast while reading the news om my mobile phone. Sausages and bacon with some,
well, I don't know what it was.

A second plate of sausages and bacon with an omelette. I had asked for a cheese & onion omelette, but this was not what I got. But it was OK.

I had a second pot of Earl Grey tea and I got started with the bread, OK, I had expected better bread at a 5 star hotel. It was OK, but not even close to what I'm used to from Marina Plaza in
Helsingborg. But Marina Plaza serve the best breakfast I have ever had.

I walked back to Tropicana Suites where the noise made me call the reception so they could stop the noise. They stopped swinging the sledge hammers for a few minutes. But as the guests at Tropicana Suites are nothing they consider, except when it is time to pay the bill and the noise was soon going again. 10 thirty and I went down to get a taxi to Ninoy Aquino International, terminal 1 and Thai Airways flight TG 621 to Bangkok.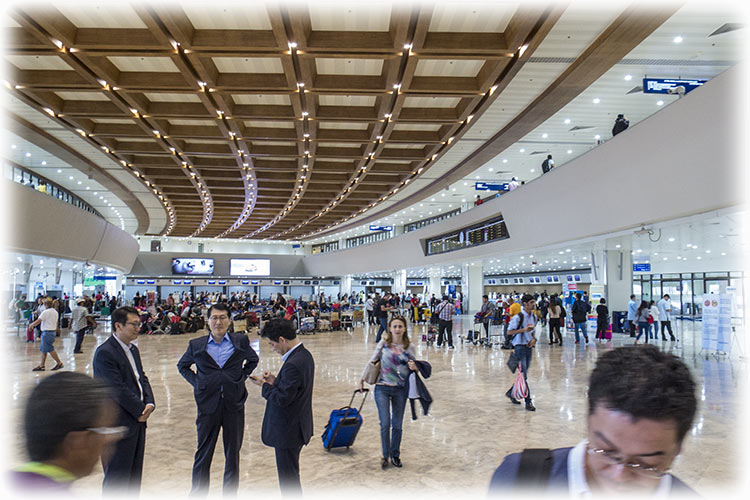 Thai airways lounge
And no, this is not an old picture from Africa from the 70's IT IS MANILA 2016!

Thai Airways lounge was closed last time I was here. And rightly so as it is raining in to the lounge and the lounge is in a great need of an overhaul. But why don't they inform about this at check-in? The lounge is now located at the far end of the other side. But never mind, I always use the
lounge next door. They always tell me that I have to use the Thai Lounge.

I just tell them to call Thai and they get an endorsement and they can charge Thai Airways. This lounge, Miascore isn't much better. But it is close to gate 10 where Thai Airways depart from.

They have WI FI that is so slow it is completely useless but I managed to kill 2 hours with the "a wee bit faster" internet on my mobile phone.

I was not surprised that the AC on Ninoy Aquino International wasn't working and it was a little better inside the lounge, but not much. Anyway, I left at 12 thirty, boarding time for Thai Airways flight TG 621 to Bangkok. Last time for me leaving the Philippines, I have for sure no business in coming back here again. If not I have a sudden urge for swimming with the whale sharks again.

I have had a wonderful time in Donsol with the whale shark adventure. I have had a set back with the Tropicana Suites and the Araya, Persian Restaurant in Manila. And of course with the Ninoy Aquino International, terminal 1 is a disgrace and have always been, so this was no surprise. But
Donsol, you have to look hard to find a more beautiful place.

But as for now I cannot come up with one single reason for me to come back

The escalator down to the gates are just outside the lounge and it took me 40 seconds to reach the gate and boarding area. At 12:40 I asked the staff at the gate what time to boarding was
- At 12:30
- That was 10 minutes ago! I said

We started to board 35 minutes late and when I reached the plane we were not allowed on board. I was informed that they had some problem with the entertainment system on board. When we
finally came on board it was uncertain if we would be able to watch any movies on the flight to Bangkok.

We left the gate and it came to a full stop. It was like a time warp, back in the 70's.

Congestion and we had to wait until they could find a slot for us. Amazing planning abilities around here. I know duck all about air traffic. But somehow I doubt that the number of departures come as a surprise for the traffic tower. When they sell the arrival and departure slots to the airlines they must know how many flight they have at the airport per day. Well, what do I know? Obviously not much as I cannot understand how it come that we have to wait for 1 hour? And it have been at every arrival or departure from Manila airport.



We were about 1 hour late when we could finally take off. By that time I had started a movie, so yes, the entertainment system was working and I enjoyed one movie on my way to Bangkok. We
were almost arriving when the movie was finished and the time had passed by very quickly. A nice flight, well, except for the tea mugs. They didn't had any of their big tea mugs on the flight.

Never mind, I will drink tea when I'm back home. I bought milk and diet drink at the airport before going back home. Stepping in to the condo and the first thing I noticed was a poster from AIS and their fibre
internet. Finally, after 6 months of "next month"











I took a taxi to Lad Prao to buy some e-juice and on my way back home I stopped at Foodland to buy fruit for my fruit salad. It felt good to have all the ingredients at home to kick off my new life style. Well, seriously, when I came to Donsol it was almost impossible to squeeze my arse down on the chair between the arm rests in the restaurant.

After a few days with only omelette and fruit salad it
was no problem, so it is more like "continue" my healthy life style and I will hopefully
soon have obtained my V-shaped torso. At least I hope to lose a few grams, and not by a haircut.



+++++++++++++++

Thursday 10th of March 2016 and this day will go down the history as the day I finished all my business with TOT and CAT and from now on, well, from Saturday all my internet and telecom will be provided by AIS. I met my friend and his wife in the evening and I had a few soda water. My friend asked if I wanted to go for a few drinks tomorrow night. I don't know, Saturday and I might go for some birding. Depending if I can get AIS to come here to install my fibre internet on Friday instead of Saturday.

AIS installed the fibre internet on the Friday and as soon as they were ready I went for lunch with my friend. Too much to eat and I decided to skip the beer drinking. I called the taxi when I was back home and he will be here at 6 o'clock tomorrow morning. Saturday will be spent birding at Laem Pak Bia/Pak Thale. I will
hopefully experience some spoonie action. You just need to click HERE to find out if I see any spoon bills.


OK, it has come to my knowledge that we have senior citizens visiting my web page. How hard can it
be? So it's not very easy for them to see the blue coloured links to the next page.

Jiffy (also jiff)


noun [in SING.] informal a moment: we'll be back in a jiffy.

ORIGIN late 18th cent.: of unknown origin.

So as you understand, in a jiff pretty much depends on your internet.

So I put a "Next" button here and I hope that there isn't any problem to understand how to use that one. So just CLICK the "Next" button on your left hand side and you will be on the next page in a jiff!
Marunong ka mag-tagalog? Walang problema! Magpunta sa kabilang pahina pindutin ang "NEXT" button sa itaas


Faites vous parlez le français? Pas de problème! Pour arriver à la page suivante faites s'il vous plaît un déclic le bouton "Next" ci-dessus!


Haga usted dice el español? No hay problema! Ver la siguiente página sólo hacer clic el botón "Next" encima!


Farla parla l'italiano? Non problemi! Per vedere la prossima pagina lo scatto per favore giusto Il bottone "Next" sopra


Sprechen sie Deutsch! Kein problem! Wenn Sie die folgende Seite sehen wollen gerade klicken der Knopf "Next" oben!


คุณพูดภาษาไทยได้ไหม ไม่มีปัญหา ถ้าคุณต้องการไปหน้าถัดไป ให้กดปุ่ม "Next" ข้างบนนี้


Вы говорите по-русски? NJET PROBLEMA! Просто нажмите синюю кнопку "Next" с левой стороны и Вы моментально переместитесь на следующую страницу!


E ni Svenskar och inte förstår Engelska så ska ni skämmas. J och Björn, med det menar jag inte att alla mina stavfel ska ältas varje gång vi träffas.


Well, the flag of Skåne, just a BONUS flag.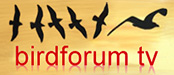 You are visitor no.
To www.aladdin.st since December 2005
Visitors from different countries since 26th of September 2011