Hit the PLAY button for a classic Falukorv song. FULL BLAST!!
Tuesday 27th of May 2014 and I didn't woke up until 11 o'clock. Darn! I was tired, I didn't manage to fall sleep until after 6 o'clock in the morning. The whole morning turned to ship. We
started with the boxing 20 minutes past 11 but I gave up after 3 of the slowest rounds
I have ever had. I was tired and I felt like shit.


I was stiff and sore after our 10 rounds yesterday. Always the same story when I resume the boxing when I come back to Bangkok from the ship or as this time, coming back from Sweden. Of course, I was in a bad mood
when I had to give up the exercise today. I cannot afford to miss any exercise as we're going to a party in Ayutthaya on Saturday. My friend's wife has a friend that will be ordinate as a monk on Sunday.

So there is a party on Saturday and my friend told me that there will be 20 friends of his wife at the party. Of course, I had to start an investigation.
- Beautiful?
- Yes
- Are they single?
- Yes
- Ok, we have to start kick ass with my diet so I look good on Saturday

So we went to book a hotel when we gave up the boxing. We found a hotel close to Wat Kampaeng
(วัดกำแพง) in Bang Pa In just south of Ayutthaya and we booked 2 room.

We found a hotel just a few kilometres away. We looked at the map on boocking.com and there were only 2 hotels. I have changed from Agooda to bookings.com as they have started with pop up ads on Agooda. And bookings.com shows the prices all included.

At Agooda there are taxes etc coming on the price when it is time to pay. I never understand this, you book a hotel and
suddenly they pull a rabbit out of the hat and you end up paying much more than expected.

Well, anyway, we got 2 rooms at Ayutthaya Garden River Home at Bang Pa-In, Pra Nakorn Sri Ayutthaya. We will arrive there Saturday evening as my friend's wife finish her work 5 o'clock
Saturday afternoon.

So everything is set for the upcoming weekend, yet another monk ordination and we're lucky I survived a monk ordination (การบวช) a few months ago. If you have forgot it just click HERE for a refresher about a Thai Buddhist temple.

Even though this was only back in February I had to review the information so I have it fresh in mind for Sunday's ordination (การบวช). Well, I don't even know if I will make it to the monk ordination at Wat Kamphaeng, วัดกำแพง early Sunday morning.

I'm mostly interested in the party Saturday night, life band and 20 of my friend's wife's female friends. Alcohol free as I have given up drinking. But my friends will be drinking so let's see how

Bronze statues


In April 1934, a bronze statue in his likeness was erected at Shibuya Station, and Hachikō himself was present at its unveiling. The statue was recycled for the war effort during World War II. In 1948 The Society for
Recreating the Hachikō Statue commissioned Takeshi Ando, son of the original artist, to make a second statue. When the new statue appeared, a dedication ceremony occurred. The new statue, which was erected in August 1948, still stands and is an extremely popular meeting spot. The station entrance near this statue is named "Hachikō-guchi", meaning "The Hachikō Entrance/Exit", and is one of Shibuya Station's five exits.

The Japan Times played a practical joke on readers by reporting that the bronze statue was stolen a little before 2:00 AM on April 1, 2007, by "suspected metal thieves". The false story told a very detailed account of an elaborate theft by men wearing khaki workers' uniforms who secured the area with orange safety cones and obscured the theft with blue vinyl tarps. The "crime" was allegedly recorded on security cameras.

A similar statue stands in Hachikō's hometown, in front of Ōdate Station. In 2004, a new statue of Hachikō was erected on the original stone pedestal from Shibuya in front of the Akita Dog Museum in Odate.

The exact spot where Hachikō waited in the train station is permanently marked with bronze paw-prints and text in Japanese explaining his loyalty.

From Wikipedia


they feel Sunday morning.

I booked a hotel for 3 nights in Tokyo as well. Shibuya Excel Hotel Tokyu, just next to the famous statue of the famous dog Hachikō. And I think we remember my last adventure in Tokyo and on to the things on my "to do" list was to see the darn Hachikō statue in Shibuya. I had it on my list with Fugu fish and Kobe Steak. Mostly because I wanted to make myself feel a wee bit better about myself doing some tourist stuff. Not only staying in my room during the day and out drinking in the night time.

The Fugu fish is off my list this time, and all my future list of things "to do" It really tasted bad, or more like it tasted nothing.

I have already seen the darn Hachikō statue in Shibuya. But honestly I can't remember, but I must have seen it because someone took a picture of me and the darn statue last time I was in Tokyo. But Shibuya Excel Hotel Tokyu is just next to the Hachikō statue so I will most likely see Hachikō even if I don't want to. But I will check it out just to make sure it comes off my "to do" list this time. Shibuya is a very nice area for night life so this is a good place to live.


OBVIOUSLY!! I have already seen the darn Hachikō statue in Shibuya

And wått's dö madderfakking diil?


But the Hachikō statue is a good excuse for making a stop-over in Tokyo. I was at ANA's office on Silom Road yesterday to change my ticket going back home from Las Vegas. 6000 Baht for changing
my ticket to a stop-over in Tokyo is OK. When people ask me what I will do in Las Vegas they think I'm crazy when I say that I will go there to drink beer and
having a good time. But if it wasn't for drinking beer and checking out the night life I would have stayed home.

But now I can say that I went to see the Hachikō statue. And when I'm there I can as well take the chance to explore the nightlife in Shibuya. A very vibrant area in Tokyo.
- What about Ropongi?
- Ropongi??!!
Then I can as well go to Nigeria!

Well, anyway, I will not go to see the museum with Hachikō. It is a dog and as you can read on Wikipedia they have the dog in a museum and there is, well, click HERE to read the article, some interesting reading. But seriously, isn't there more important stuff in the world?

And one more question before I take off to my Thai language school, will I be a Jaapanese when I'm riding the subway in Tokyo? Something to think about!


Om jag åker tunnelbana i Tokyo är jag då en Japan?


What a shitty day this would turn out to be, I didn't wake up until 11 o'clock. Only 3 half ass rounds of boxing exercise. My friend drove me to my Thai language school and I forgot my phone,
apple and cap. Later on we had to drive back home as I had forgot my valet.

My friend dropped me at school and the Thai lesson went pretty much like the boxing session and some days I would for sure be better off staying in bed.

When I finished my Thai language studies I went out to take a taxi to my friend's house. My friend had brought the food with him when he dropped me at school. I was hungry and I got out from the taxi at a convenient store around the corner from my friend's house. I bought some "snack" when my friend came around the corner with his sun.


Falukorv and we prepare Pytt i Panna the Aladdin's way
Falukorv and we prepare Pytt i Panna the Aladdin's way
Falukorv and we prepare Pytt i Panna the Aladdin's way


My friend was hungry as well so we got right on with the work to prepare the food. Me and my friend peeled the potatoes and his wife diced them. We chopped the onion and meet and when the
potato was ready I put it on the wok.

When the potato was half done I added the
meet and onion and I could see that there were plenty food, there were so much food that I just knew that we would not be able to finish the food even though we were 4 people going to eat. And of course plus their son. OK, I don't expect him to eat very much.


Stirring the pot
Stirring the pot
Stirring the pot
Stirring the pot
Stirring the pot


Took us about 80 minutes to be ready with the food and by then I was very hungry even though I
had a few Oreo cookies at the convenient store. I
started with a big plate and I was soon on my second plate. A wee bit spicy but it was delicious.

I don't know what kind of chilly they use, but it must be a very spicy one. I just add a pinch of chilli powder, and it was not much.

But a pinch of chilly was enough to turn a bucket of Pytt i Panna in to something very spicy. My friends' added spoon full's of the chilli to their food

My friend's wife had been away to buy a bottles of few Diet MAX for me but as I have decided to
give up I only had one bottle. Well, I will most likely be back so remaining Diet MAX will not get
old. I had 3 plates of food and I was full to the extent that I could not move.

I took a taxi back home around 7 o'clock and I really hope I can fall asleep tonight. And the curfew will kick in at 22:00. And this curfew has been a great thing for the name 7 Eleven. They never close so they could not lock the doors during the first evening and this was a free commercial for 7 Eleven.

I stopped at my local 7 Eleven on
the way home and I bought a few bottles of Diet MAX and this will be the last bottles I will buy, ever. And I bought one ice cream, a new ice cream, Magnum GOLD and it was not bad. But even though it was a good ice cream, of course, it was not like Engelholms Glass. But still my last ice cream. I need to obtain my V-shaped torso before going to Las Vegas and Tokyo. There is no chance to obtain it before the monk ordination on Sunday.



All the Falukorv and I went to Bangkok Fight Club to check it out Wednesday evening. I gave up on
Bangkok Fight Club because one day I was alone and the next day there were more than 20 people. And of course, I had had some terrible pain in my shoulder for a
year or so.

I spoke with the owner, the only one I recognised. There were 3 girls and 4 guys training and they were
punching the bags and sparring.

Seems like they have a new way of training. 1 guy with the Trainer and some people at the bags
and 4 people sparring, and then they changed station. Sparring is fun, as long as there is anyone in my size. But I'm worried about punching the bags, pretty much self motivated and our Hero will spend most hanging on the punch bag. Not a way to lose weight.



I will speak with my friend, he is also interested in starting again and if we're 2 people joining we get 25% right off the price. We will so on Friday, if I will come back to Bangkok Fight Club it will
only be for 3 days per week, not as before, everyday.

Friday afternoon and I went to Terminal 21 after my Thai language school. I upgraded my AIS to 3G when I bought my SAMSUNG S5. Super Turbo speed and
I was expecting my cap to blow off when I opened the web browser in my phone.

The speed reminded me of dial up modems 20 to 25 years ago. So I decided to go
to their office to complain and to go back to cancel the 3G. Why pay for something that is not working.

But the girl changed my SIM card and IPSI WISI WU the 3G kicked in. Not very quick, but it was
so I could open Bangkok Post's web page without the urge to throw my phone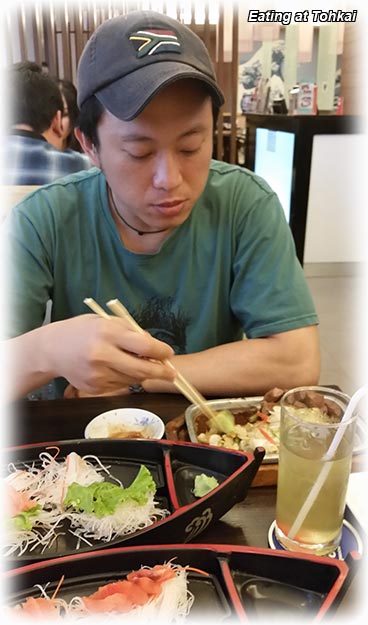 in to a wall.

I left AIS at Terminal 21 and by now it was way past 5 o'clock and I was very hungry. I had not been eating since early morning and it took one and a half hour at AIS. I usually eat 2 times per day, 2 slices of pumpernickel, a can of tuna and a onion in the morning. 200gr smoked
salmon and fresh fruit when I'm back home from my Thai language school.

But now I was hungry and I decided to stop at Tohkai Japanese restaurant on the way back home. I
had just left AIS when my friend called and we decided to met at Tohkai. I stopped at 7 Eleven to buy a few Diet MAX as I didn't want to take a chance that they had any Diet MAX remaining since last time I was there.

And stopping at 7 Eleven turned out to be a smart move, they only had Coca Cola and for sure, I don't want to drink Coca Cola.

My friend arrived a few minutes after me. Well, maybe
10 minutes, I had a plate of Salmon Sashimi in front of me when he arrived. He asked for the buffet as well and he was soon having Salmon Sashimi and steak in front of him.

He had told me that he had a new girlfriend that work at a English Pub, but I didn't knew where. Turned out to be at the Black Swan.
- Black Swan! Yeah, I have been there.

I told him that I had been there at Songkran a few years
ago. And I have not been there since.
- Was it you with the water gun?
- Well, it was a very small gun
- You were there with a few girls

- What the
is this? Has this turn in to a story that will be told at Black
Swan for hundred years? I have not been back at Black Swan after the Songkran adventure. And I don't think my friends have been back either.


My friend have also given up party so no more STAYING OUT until 8 in the morning


My friend have also given up drinking so no more staying out until 8 o'clock in the morning drinking with him, very good, maybe we can spend more time at a boxing gym. Well, anyway, it was way
past 6 when we left Tohkai and we could not make it to
Bangkok Fight Club, but we decided that we might give it a try on Monday.

Yes, giving up drinking, not so fun anymore when we're getting old. But the worst thing with getting old is that I have start to wonder how the hell we could
find it fun partying all the time. Of course, when we were 20 it was party everyday and it was the only thing we spent money on.

But it is strange how fun we thought it was back then, today it is embarrassing just to think about all the stupid stuff that we have done while drunk.

Back home and when I was on the way in to the elevator my Electrician screamed Aladdin.
- Hey! Do you have time for 2 minutes? I asked.

I asked him if he was drunk.
- Just a wee bit
- That's the spirit! Friday and time for some fun
We went up to my apartment and we had a look at my water heaters. I have 4 of them and they
must be more than 10 years old by now and it is time to change. Still working, but imagine the wiring after 10 years.

Not very safe and I really don't fancy getting an electric shock while in the shower. So I want to change them and I asked if he had the time to change them for me. And I have known this guy for almost 15 years doing electrical work in my condo and I wanted him to do it.
- What brand do you want?
- Never mind as long as they are made in Europe
- There is a German brand
- Made in what country?
- China
- Well, make sure they stay well clear of me!

I will go to HomePro tomorrow after the boxing and before we take off to Ayutthaya. I will buy paint for the ceiling and I asked if he wanted to join me to look for something good. We decided to meet at 1 o'clock. We will see what happens, Friday night and he might decide to get more drunk than he already was. So he might have some extra sleep tomorrow.

Finally, I got the serial numbers from ADOBE in my e-mail inbox. I had bought Dreamweaver and
Photoshop and it set me back by 40,000 Baht. 150 Baht to by them somewhere
along the street. Of course, the street versions come with all the BONUS virus and Trojan horses and all the shit that can infect my computer.

So I thought ADOBE would be happy to sell the programs to me. But I have had several days of trouble buying the program and seriously, next time I might choose the street option.

I have spent several day just to look for a place to buy the programs, and the ADOBE ID
didn't alow me to buy the program as it was in different countries. Finally this morning I managed to buy the programs and I expected an e-mail with the serial numbers as soon as I had paid the programs. 2 hours later and we had finished the boxing and still no serial numbers.

And we only did 6 round today as I'm back to my GOOD MORNING "fist full" of chilli to increase the metabolism. Sitting in front of the computer buying ADOBE program and it was no problem. But as soon
as my friend started to kick my arse in the squash room I got a burning pain in
my stomach.

So I had plenty time to get to my Thai language school, but that was before I got involved with the ADOBE chat support. I wanted to know where my serial numbers where. I'm used to pay and after 30 seconds I have the serial number in my email inbox. But this was obviously not how they operated at ADOBE.

I was not in a good mood answering all the stupid questions and I told them that I had paid 1300 US Dollars, about 40,000 Baht for the programs and I have no access. I pointed out to them that I could buy the programs for 5 dollars, about 150 Baht on the street. And then it would have been installed and ready in 10 minutes. Now I was late to school and still no programs and on top of that I had to sit and listen to the constant PLINGING while chatting with ADOBE.



Chat session- And it is easy to see that I had lost my good mood


Well, seems like they chat session did some good, or if it was that I could buy the programs on the street saving 1295 US dollars. But they called me when I was walking home and I ended up in an interrogation about my credit cards, Sweden, Thailand and I lost interest after a few minutes.
- Yeah-yeah Blah-blah

But the serial numbers were in my inbox when I was back home. Register Photoshop wa sno problem, but when I was going to register Dreamweaver I ran in to trouble and I was soon on the chat line again. This time I really lost my temper and I threw my fist down on the key board and the chat box looked like it was exploding with letters and figures. I hit the ENTER key and sent it to the support.
Well, it worked out fine at the end and I could go to buy a few bottles of Diet MAX at my local 7 Eleven. Well, tomorrow it will be boxing and a visit to HomePro before we take off to the Party at Bang Pa In So hang on! This might turn out to be fun, and without alcohol!



OK, it has come to my knowledge that we have senior citizens visiting my web page. How hard can it
be? So it's not very easy for them to see the blue coloured links to the next page.

Jiffy (also jiff)


noun [in SING.] informal a moment: we'll be back in a jiffy.

ORIGIN late 18th cent.: of unknown origin.

So as you understand, in a jiff pretty much depends on your internet.

So I put a "Next" button here and I hope that there isn't any problem to understand how to use that one. So just CLICK the "Next" button on your left hand side and you will be on the next page in a jiff!
Marunong ka mag-tagalog? Walang problema! Magpunta sa kabilang pahina pindutin ang "NEXT" button sa itaas


Faites vous parlez le français? Pas de problème! Pour arriver à la page suivante faites s'il vous plaît un déclic le bouton "Next" ci-dessus!


Haga usted dice el español? No hay problema! Ver la siguiente página sólo hacer clic el botón "Next" encima!


Farla parla l'italiano? Non problemi! Per vedere la prossima pagina lo scatto per favore giusto Il bottone "Next" sopra


Sprechen sie Deutsch! Kein problem! Wenn Sie die folgende Seite sehen wollen gerade klicken der Knopf "Next" oben!


คุณพูดภาษาไทยได้ไหม ไม่มีปัญหา ถ้าคุณต้องการไปหน้าถัดไป ให้กดปุ่ม "Next" ข้างบนนี้


Вы говорите по-русски? NJET PROBLEMA! Просто нажмите синюю кнопку "Next" с левой стороны и Вы моментально переместитесь на следующую страницу!


E ni Svenskar och inte förstår Engelska så ska ni skämmas. J och Björn, med det menar jag inte att alla mina stavfel ska ältas varje gång vi träffas.


Well, the flag of Skåne, just a BONUS flag.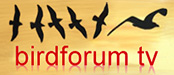 You are visitor no.
To www.aladdin.st since December 2005
Visitors from different countries since 26th of September 2011