Monday 1st of October 2012 and we have a new week and a new month. I woke up 20 minutes before my alarm clock went off and I was enjoying my tea (with honey) when they came to start the
job in my laundry room. I was soon back in bed pondering the idea to dash off to my local 7 Eleven to buy Diet MAX.

But as my nose was running like there was no tomorrow
and I was sneezing I decided to have tea with honey instead of Diet MAX. After last time giving up Diet MAX I know that my sneezing and running nose will stop soon.
Hopefully already tomorrow. I remember going to the hospital 8 years ago to check out what I was allergic to. My nose was always running and I was sneezing
with itching eyes. Bed bugs, I was allergic to bed
bugs, of course, everyone is. This is what they came up with at Bumrungrad after sticking me hundreds of times with different stuff. But not with Diet MAX

Well, bed bugs, I don't have any bed bugs. I bought expensive down pillows and a down quilt in Sweden when I bought my DUX
mattress. I changed them for some cheapo from Robinsons, but the
sneezing continued. Well, they should have used Diet MAX at Bumrungrad when testing me.

Well, anyway, I'm drinking tea and they arrive to start the work in my laundry room and it didn't take the guy long the remove the concrete top.

Then he started to remove the old tiles and it looks like I will be able to have them to install my new

LG WD-1332RDS washer and dryer combo tomorrow evening, or latest on Wednesday morning. I will call Power Mall tomorrow morning to see when they can come to do the job.


He finished for today


The worker left my condo quarter to 5 and he completed the work to remove all the tiles and the
concrete top and he will put up the tiles tomorrow morning. He will knock on my door at 9 tomorrow morning and I'm confident that he will be in time. This morning they knocked on the door at 9 o'clock prompt. My Teacher thought it was expensive, 24,750 Baht for the redecoration. But they are in time and I'm pretty impressed by the work they did today.

I made myself a pot of tea when he left and I enjoyed my tea while reading Bangkok Post online edition. The girl from the furniture shop called and she told me that they would come to pick up my chair tomorrow before 12.

When I was in the shop yesterday she asked me if I could bring the chair.
- CARRY THIS CHAIR THROUGH BANGKOK!!!?
- YEAH, OF COURSE I WANT TO BE SEEN WITH THE CHAIR
No chance, what an embarrassment! What will people think? I left for Sophia Muay Thai Gym around
5 o'clock and the American girl was there when I arrived
Our Teacher and the American girl did a few rounds with
the mitts. Well, she didn't look very enthusiastic so she was soon giving up. We moved to the pool side for a chat.

Our Teacher asked if we wanted to go to Cha-am, just North of Hua Hin next Saturday. I asked if there were any hotels.
- There are plenty hotels
- With AC?
- Of course!

We had a talk around the pool for half an hour or so before the American girl left for Bangkok Fight Club. She had a friend that was going there today and I joined her. I was going to by mosquito repellent, there are plenty mosquitoes around and they are eating me. We
meet our Thai friend at 7 Eleven, he was buying water for the boxing session.

I didn't have any plans to go up to Bangkok Fight Club, but I decided to go have a look to see how many people there were. My plans yesterday was to join today, but I still have some pain in my left arm, maybe tomorrow. I really hope that I can join them tomorrow so I can start to lose weight.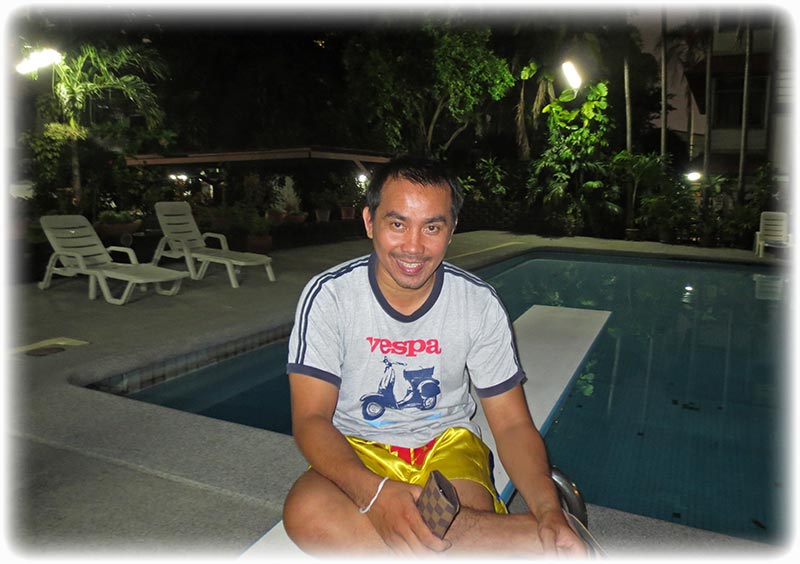 At Sophia Muay Thai Gym
At Sophia Muay Thai Gym
At Sophia Muay Thai Gym


I left them at Bangkok Fight Club and I walked to Tops Market at Robinson on Sukhumvit Soi 19.
We didn't found any mosquito repellent at 7 Eleven so I decided to go to Tops because I really need the repellent.


The mosquitoes drive me crazy. I don't know why, but they really like me and I have had problem with mosquitoes for as long as I can remember.
Itching, scratching, blood all over and then pain.

I bought two bottles at Tops Market and I walked back home to my bed. I try to stay away from the kitchen that is full of the stuff from my laundry room. I'm getting a wee bit stressed to see all the stuff and I can't wait to move it back to my laundry room.



+++++++++++++++

Tuesday 2nd of October 2012 and the Contractor knocked on my door 10 minutes to 9. He was accompanied by the owner and she hope that the granite top will be ready on Friday. The wood shelves will
hopefully be ready on Friday as well so everything is ready on Friday. I got it confirmed that they will finish the tiles today so I will ask them to deliver and install my new LG WD-1332RDS washer and dryer combo today.

Of course, since I had cancelled the deliver Sunday they had put me up for the 4th of October between 10 and 12 o'clock. OK, at least I can put back my things and empty my kitchen today. And as they are ready and we only waiting for the granite top to be delivered on Friday or Monday I don't need to sit home any more. So it will be Chakrit Muay Thai School tomorrow. The worst thing with the redecoration is that I have to sit home all day long.

I'm not proud of myself, but I went to my local 7 Eleven to buy some stuff. And on my way there
I decided to buy my last bottle of Diet MAX. The people on the street started to scream at me.
- YOU HAVE FORGOTTEN YOUR BASEBALL CAP!!

So as you understand it is not often I walk down the streets of Bangkok/ FUNKY TOWN with my bald spot at full display.
- VERY HANDSOME!!!
Yeah, fat chance I will hear this from the girl at the Hi Fi shop.
My only chance with her is if she appreciate a Hi Fi Enthusiast. Otherwise my chances with her are very slim. It's not like I'm her dream prince. And yes, I
asked her if she thought that I was dashing guy.
- Not exactly!

She burst in to laughter and when she had picked herself
up from the floor I tried again. By now I had already made a tit out of myself and there was nothing to lose.
- Not even on the top 10 list?

- NO
- OK, what about top 100?

- PORKY!! FOOCK OFF BEFORE I CALL THE POLICE!!!!!

Well, anyway, back home from my local 7 Eleven and I discover
that my pot of tea is ready. I had put on the kettle before leaving for 7 Eleven to skip the Diet MAX. But I forgot the tea on my way to 7 Eleven.


So now there is no need for the Diet MAX and now I have a bottle of Diet MAX in my fridge and I will
hopefully not have to open the bottle. Well, next time I drink Stroh Rum I will of course mix it with Diet MAX


I tried my new vacuum cleaner, it looked like a blizzard had passed through my apartment when they had been here to pick up my chair. I started the vacuum cleaner at full effect and the darn
"floor tool" was sucked to the floor in a second. Impossible to move and the carpet was sucked half way up the darn hose. I stopped the vacuum cleaner and I read the instructions.

There is a control knob going from MIN to MAX with 3 symbols between the MIN and MAX. First symbol is something that looks like a chair.

• Low power range - For vacuuming delicate materials, e.g. curtains
• Medium power range - Rugs and carpets
• Low power range - Hard floors
And there is about half a turn from the hard floors symbol to MAX. Well, can't understand why I
need the MAX if it is next to impossible to move the darn thing. So I
used the hard floor symbol and the last pieces of my chair was soon history.

And it is impossible to do the vacuum without thinking of Ali G and the ER Doctor. If you have missed that one you have a chance to watch the vid (as Ali G calls a video) below.




I was lucky that they didn't come from Power Mall to deliver my LG WD-1332RDS washer and dryer combo today. The Contractor finished the tiles today, but there was no hole between the
drain and the washing machine space. The tiles have to dry over night before he can make the hole, so he will come back tomorrow morning to do the hole.

Good, I will go to buy some hooks at HomePro tonight.
Well, there I blew my session at Bangkok Fight Club tonight. But my left arm is almost back to normal
so a few days of rest have done me good.

I will buy a few hooks at HomePro and I will ask them to put up the hooks in my laundry room tomorrow so I can
hang up my dust pans and dust brushes. I already have hooks for the mops and brooms.

I already bought two "toilet roll" bars or whatever they call it for my clothes hangers.

And before he left I asked him to call the girl that owns the company. I had come up with yet
another idea. The will put a wooden shelf above the new LG WD-1332RDS washer and dryer combo. But I don't have any shelves under the sink. I just throw in buckets and
brushed behind the doors. So I asked the guy to call the girl to tell her to deliver a shelf for under the sink as well.

So I was in a pretty good mood when he left, especially with the shelf under the sink. This will make a great improvement.

And he will be back at 9 o'clock tomorrow morning and I hope
that he will be gone before 10 so I can go to Chakrit Muay Thai School. Looking forward to that after 2 days at home, well,
hmm, 3 days including Sunday. Well, I'm off to HomePro




+++++++++++++++

Wednesday 3rd of October 2012 and yet again, I woke up before the alarm clock went off. Good, it was soon knocking on my door. I had half a bottle of Diet MAX remaining from yesterday and I enjoyed a GOOD MORNING Diet MAX in my kitchen when the girl from Maid Delivery arrived and 10 minutes later the tile guy arrived.

The tile guy did the hole for the drain hose and he changed the leaking water valve before he put up my hooks. He left around 10 o'clock and I was soon leaving for Chakrit Muay Thai School. We
did 7 or 8 rounds before I walked back home, and it was not any good rounds due to the pain in my arms.

Well, this day will go down the history books as the first day since I signed off Maersk Claudia that I had 2 sessions in one day. I was at Sophia Muay Thai Gym at 3 o'clock.

The American girl arrived when I finished my session at 4 o'clock and she started to prepare herself for the sparring with our Teacher.


They prepare for sparring



At Sophia Muay Thai Gym
At Sophia Muay Thai Gym
At Sophia Muay Thai Gym
At Sophia Muay Thai Gym




+++++++++++++++

Thursday 4th of October 2012 and this will
hopefully be the last day I have to sit home waiting. Well, 1 more day when they are coming with the new shelves and the granite top for my
laundry room. But I expect them to be able to put up the shelves and granite within an hour or so, so I have the time
for Chakrit Muay Thai School before going to Sophia Muay Thai Gym in the afternoon.

They called me several times from the delivery truck during the morning, I have given them my map at the Power Mall and they have been here to deliver 2 SAMSUNG TVs without any problem so I wasn't expecting any problem.

Well, 10 minutes past 11 and I decided to dash of to my local 7 Eleven, NOT TO BUY any Diet MAX. I woke up with a
dry nose, no itching eyes and no sneezing. I had some Diet MAX yesterday, but only a little in the morning. So I think my allergic reaction is because of how much I drink. But I'm better off staying well clear of any Diet MAX. It is very hard to leave a bottle untouched as
soon as I got started.

Well, anyway, I was just about to open the door when they knocked on the door and they were here to deliver my new LG WD-1332RDS washer
and dryer combo from the Power Mall. They wanted to bring the whole parcel in to my apartment. But I asked them to take out the
washing machine from the box before bringing it inside.

I checked the electric cord and even though I have been at many places in the world and I have seen many power plugs, but I never seen something
like this before.

I gave them a European plug and I dashed off to my local 7 Eleven. I checked the plug when I came back to make sure they had connected the ground wire.
Well, these guys seems to know what they are doing and they gave a professional impression and I was in a pretty good mood. I remember when they installed my Electrolux machine, the Samoan guy and his TEAM.

They wanted to knock a hole in the wall to drain the water out on the balcony. I had no doubt that these people came straight from the village, but I had my
doubt about these people ever seeing a washing machine before.

I had to show them how to do it and when they finally came to tell me (proudly) that I could test my machine I told them that I would wait just a bit. When they left I checked the machine, and all the transport bolts and
protection was remaining in the machine. Easy to imagine what would have happened if I had tried the machine. And of course, next time I have a job I will look up the
Samoan Company. Well, I would be very surprised if they are still in business.

Well, anyway, the drain hose for the new LG WD-1332RDS washer and dryer combo didn't reached the drain I had used for my Electrolux washer and I was a wee bit worried.
- Will I be able to use my machine today?

But these guys were professionals and they had
brought extra piping with them in the car and the new LG WD-1332RDS washer and dryer combo was soon connected and we could try the darn thing.

Everything seemed to work as it should and they guys left. I did my first washing, without any load and with detergent as recommended in the manual to clean out the machine.

And darn, I had to go to have a look at the machine every 5 minutes.

- What the
? Did it stop?
No, the machine was running and it was the quietest machine I
have ever experienced. Not a sound, what a difference from my Electrolux, whenever I washed my clothes it was like living on Suvarnabhumi International.

Seems like the washing machine works well and I loaded
the machine with my first load of laundry. And I will wash some pillows tonight to test the drying function. I don't want to leave home when the machine is running, at least not until I know everything is working. I don't want the foocker to catch fire while I am at Sophia Muay Thai Gym.

Well, anyway, I was very satisfied with the LG WD-1332RDS after my first wash. Of course, I will see if I'm as happy about it after my pillow "wash & dry" test tonight. The only thing is that I have to get used to the noise level, or the lack of noise. I'm sure I will be 100% satisfied as soon as I give up looking at the machine
every 5 minutes to see if the darn thing is working. Or maybe I will have to crank down the music a few notches. I had Polish Hip Hop blasting high on the Richter scale while washing.


| | | |
| --- | --- | --- |
| | Just hit the PLAY button above next time you try out your washing machine and you won't hear the machine. Unnecessary to say, PLAY AT FULL VOLUME!!! | |

I enjoyed a "TUNA & ONION SURPRISE" ® and a pot of tea when I came back home from Sophia Muay Thai Gym. I read the news on the internet while drinking my tea and I discovered that
Anantara Bangkok Riverside Resort & Spa presents Faulty Towers the Dining Experience, interactive dinner theatre entertainment of side splitting British humour. There was a phone number and I called to book a ticket.

- Good afternoon, can I book a ticket for the Faulty Towers the Dining Experience on the 24th of Oct

- You want to book the whole restaurant?

- What??!! No I want a ticket to the Faulty Towers the Dining Experience

- You want to go diving?
- What the

Well, it might be my English so I didn't said anything, but let me tell you that my desire to go see "Faulty Towers the Dining Experience" slowly faded away, well, quite quickly to be honest. The girl connected me to someone else and I managed to get my reservation. The girl sent me a credit card authorization form and my reservation

Promising hysterical gags and face aching laughter throughout the evening, guests will arrive to toast
welcome cocktails, before savouring a three course gourmet English dinner consisting of pickled smoked ham hocks and split green pea soup, rosemary and garlic spiked rack of lamb or fillets of turbot, and a traditional British dessert of bread and butter pudding, accompanied by free flowing soft drinks, beer and wine.

Well, it sounds like it can be fun. At least until I checked the internet about Faulty Towers the
Dining Experience. All pictures shows the show taking place among the dinner guests and this is when I discover "interactive dinner theatre
entertainment"

I will try to get a seat in the back, I can live without anyone jumping on my table drawing attention my way. Well, I might be lucky and I will find myself alone at the Brio restaurant if they have sent the other guests on a diving expedition in Phuket. In any case, I'm
looking forward to see the show, and the rosemary and
garlic spiked rack of lamb sounds like something I can eat with or without the "Faulty Towers the Dining Experience"

Now I will have to find out where this Brio Restaurant is located, I hope
it is in Bangkok. But to have a Resort & Spa in Bangkok?? And river side, I only know of one river in Bangkok, the Chao Phraya is nothing I have in mind when thinking about a resort. Well, let me check what the word "resort" means. I remember it as a

resort


noun
1 a place that is a popular destination for holidays or recreation, or which is frequented for a particular purpose: a seaside resort | a health resort.

beach side village where people spent their summer holidays swimming and enjoying themselves at the beach.

OK, I was only half right, a health resort or a place which is frequented for a particular purpose. So can we call a restaurant for a resort? 7 Eleven, is that a resort? I only frequent 7 Eleven for a particular purpose


Well, my Teacher's wife is having some exam or something in school so Cha-am is cancelled. But he wanted to take me and the American girl for some Saturday night adventure at Rama 5. So I need to
prepare my "Hangover Survival Kit" and I had planned to go to Tops Market to buy ingredients for my Hangover Smoothie. I loaded two pillows in my washing machine before I left.

The plan was to take a taxi to World Trade Center and walk back home from there. I grabbed my shopping bag and I
turned off the light. I was about to leave when I saw light from my laundry room and I went to turn off the light.

Well, turned out to be the new LG WD-1332RDS washer and dryer combo. The washing machine looked like a slot machine in the dark. I had started the program with drying for my pillow and I will be
home before the machine catch fire. But there will
hopefully not be any problem and I took the chance to start the washing cycle including the drying. I don't want
to sit up all night watching the
washer. I hope the pillows are ready before I'm off to bed.

It started to rain when I left so I skipped the World Trade Center
and the walk back home. I just walked to Tops Market to buy the ingredients for my hangover smoothie. I will take
one more trip to Tops Market tomorrow again in order to avoid carrying too much stuff. Anyway, I will have to go to the bank tomorrow morning before Chakrit
Muay Thai School. Yes, I don't have any money.


Time turns very quick and suddenly it is Thursday evening and no chance for me to
transfer any money to my account before the weekend. ATM?? Of course, there are plenty ATM machines around. But I have forgotten the PIN code and I don't want to go through the experience where the ATM
takes my card again. 3 tries with the PIN and the ATM machine keep the card.

So I will have to go to the bank with my passport to get cash the old fashion way. Card and pass port over the counter. I went to look for blue berries at
Tops and there were cubic tonnes of blueberries. I guess I'm the only one buying them. Last time I was home I drank blueberry smoothies everyday and I always bought all the blueberries they had at Tops. They could not manage to keep up and sometimes I had to buy the black currant instead of blueberries.

I filled a shopping basket with blueberries and bananas and I will have to buy the yogurt tomorrow so I can complete my "HANGOVER CHECKLIST" and I'm ready for the weekend.

• Hangover DVDs

• Ingredients for the hangover smoothie


I bought onions, milk, honey, blueberries and bananas and I walked back home. And I was very
close to walk over to Time Square to buy the Nakamichi amplifier. Well, I was mostly interested in meeting Miss "most beautiful in the world" But I decided to take my Arcam amplifier to Fortune
Town to repair one of the channels instead of wasting money and making a tit out of myself at the Hi Fi shop.

I arrived home with my smoothie ingredients and as
soon as I stepped inside the sky opened up and the rain started to pour down.




+++++++++++++++

Friday 5th of October 2012 and I woke up 1 hour before my alarm was set to go off. So I had plenty time for my tea and "TUNA & ONION SURPRISE" ® before I left for the bank and Tops Market. I got an e-mail from my friend in Sweden, they had sent a letter to me at his address from my bank. My visa card is cancelled since the 22nd of September 2012

They had received information that someone might have my card details and they suspected that the card have been used in some credit card fraud. WAY TO GO!! The only card I know the pin code for and now I can't use it. I know the pin code for my Thai VISA card, vut this pin code I choosed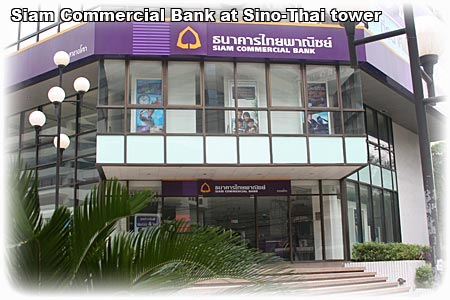 myself. But there is no money on my bank account in Thailand. I was meant to transfer money this week, but suddenly it was Thursday night and to late. At least if I want to have some pocket money for the weekend.

I took my passport, shopping bag and a card and I left for Siam Commercial Bank at Sino-Thai Tower when I had finished my morning tea. I got cash and I continued to Tops Market at Robinson on Sukhumvit Soi 19. I bought apples, I remembered an article I read about apples when I saw the fruit department when entering Tops Market. 2 apples per day are obviously working
wonders on your blood and it help you
to lose weight. So I took 2 bags of apples first thing.

I moved from the fruit department to the dairy department and I bought yogurt for my hangover smoothies.
Then I went over to the tuna shelf and I put 12 cans in my basket and then I went to the cashier. I discovered that one of the tuna cans were tuna in oil so I left the can with the cashier.

I stopped at my local 7 Eleven on my way home and I bought 4 bottles of the delicious drinking
orange yogurt as a "back-up" hangover kit.

Now I have everything I need for the upcoming weekend and I walked back home to complete my "hangover check list"
• Hangover DVDs

• Ingredients for the hangover smoothie

• Cash


Of course, the best thing would be to avoid the hangover. Tomorrow it is Chakrit Muay Thai School so no beer tonight. And I will see tomorrow night, coming home from Chakrit and I might be too tired for beer tomorrow night,
hopefully.

I changed my clothes and I grabbed my
boxing equipments and an apple and I left for Chakrit Muay Thai School. I had made up a plan to get me 2 apples per day. I will eat one apple while walking to Chakrit and the second apple when walking to Sophia. I will soon have lost all the bad cholesterol and
I also found it quite interesting with the "contributes to weight loss" in the article above. So if I interpret it right I will lose more weight the more apples I eat.

So if I eat,
hmm, let's say 1000 apples. Does this mean that I will disappear? Maybe I should crank it up to more than 2 apples per day, way more.

Apples, I was chewing on my apple while plunging down Sukhumvit Soi 23 and when I passed Soi Cowboy I saw a guy
walking in front of me. He was wearing a t-shirt and I was thinking about my new web page "t-shirts / tank tops I really wished I had"

Soi Cowboy, where else to run in to a t-shirt like this. NO MONEY NO HONEY a classic t-shirt, must be the coolest t-shirt in the world. Well, there is one more right
up there on the top of the "coolest t-shirts/ tank tops in the world" list. It says SAME SAME on the front and on the back it says: BUT DIFFERENT

Hilarious at least to say, throw in a pair of 25 Baht plastic flip flops and
a pair of swimming trunks and you're the coolest guy at Soi Cowboy or in Pattaya. Or any beach guard convention for that matter. Second place on the "coolest t-shirts/ tank tops in the world" list must be the Singha or TUK's GO GO bar tank top. I'm keeping my eyes out and if I'm lucky I might find one of those t-shirts. So don't be surprised if you see me walking
down Sukhumvit with a NO MONEY NO HONEY t-shirt. And
why not, I might swing by the Hi Fi shop at Time Square trying to
impress Miss "Most beautiful in the world"

I arrived to Chakrit 20 minutes after 11 and we got right on with the
training. I left Chakrit after about one hour and I walked back home.

Back home from Chakrit and I had a
shower and a "Flaxseed Surprise" with the added electrolyte as an extra excitement before I left for my session at Sophia Muay Thai Gym.

I was munching on my second apple for the day while walking to Sophia. Already feeling better with
all these apples. Our Teacher and the owner were training in the ring when I arrived to Sophia.

I did some stretching and
warm up and when they finished in the ring I stepped inside and I did 10 rounds with my Teacher.

The pain in my arms is better so it was a quite OK session. The American girl arrived at 4 and when she had changed I left our Teacher to her and they started their session. But first our Teacher made me a map so I could take a taxi to SOCIETY on
the Tonburi side tomorrow evening. I was going to meet the American girl outside Terminal 21 at 6 thirty and we will take a taxi from there.

I was back home at 5 and I had a pot of tea and a "TUNA & ONION SURPRISE" ® before I left for Fortune Town with my Arcam amplifier. 7 o'clock and Asoke was bumper to bumper and the first taxi I asked didn't want to go because of the traffic situation.
- Traffic jam, he said while waving his hands
I was about to say "so what motherfoocker" but I just closed the door.

I can understand a taxi driver that doesn't want to throw himself in to a bumper to bumper situation. But this guy was in the middle of it and with the grill pointing towards Fortune Tower and there isn't really anywhere else to go for him. I got in to the taxi behind him and he turned on the meter. We were moving
towards Fortune Town slowly with a ticking meter and the taxi in front of us was in the same lane moving with the same speed, but without the ticking sound from the meter.

I wanted to roll down my window to scream WANKER at him. We arrived to Fortune Town and the meter was on 67 and I gave him 33 in tips. And as it had started to rain there were plenty people waiting for a taxi and he got new passengers as soon as I stepped outside. The other taxi was still in the middle of the bumper to bumper situation with a meter showing foock all.

Took me quite some walking around before I found a place where I could repair my Arcam amplifier. All placed were closed, but I ducked and walked under the thing they roll down in front of the shop when they close. I don't know what it is called, but I think you get the picture.

They accepted to repair my amplifier and it would be ready in 2 to 3 days. I said thank you and left. It was still raining so I decided to try to get some chicken nuggets at KFC. I had promised
myself never to go to KFC several years ago. But I got kind of hooked on the sweet chilli sauce onboard Maersk Claudia. So I wanted KFC's sweet chilli sauce and I decided to try it while waiting for the rain to stop.

I ordered my chicken nuggets and I discovered fish fingers on the menu so I
ordered some fish fingers as well. And I saw that they only put 3 fish fingers and 8 of the smallest chicken nuggets I had ever seen on the plate. So I asked for a chicken burger as well. No place to sit and I had to stand up eating with the try on top of the garbage bin.
Suddenly there was a girl waving at me. She was alone at a table and she told me that I could sit down.

OK, let's do an experiment in our mind, imagine if it would have been the opposite. I was sitting at a table and I would have asked a girl to sit down. She would have called the motherfoocking police
with in 0,1. She was also waiting for the rain to stop and we had a chat while enjoying our meal.

The nuggets and the sweet chilli sauce were OK, the fish fingers were OK, but the dill sauce that came with the fish fingers was foocking excellent. The chicken burger was something I will never order again. I said good bye to the girl and I decided to go over to Central Rama 9 shopping mall to see if there was anything exciting while waiting for the rain to stop.

The first thing I ran in to was a Dairy Queen so I bought a ice cream. I have had 3 apples during the day so if the apples are so foocking fantastic for your diet it shouldn't be any problem. Well,
even though I have had all the apples I felt bad, first KFC and now ice cream.

I have ben looking for my other favourite ice cream place and when thinking about it I haven't seen them around for several years. I think it was something blue. But I remember when asking for a milk shake at this place.
- What size?
There was a cup, if you knocked it over to the side you could have used the darn cup as a garage, for a mini van. I pointed to that cup.
- Oh sorry Sir, cannot! It is not on the menu
- If this cup contains 1 million ordinary shakes it is just to take the price of an ordinary shake and multiply it with a million, I suggested
- OK
I had a shake to last me for a full day, but those were the days. Before diet and boxing. Now I felt bad for having just a small ice cream.

I took the subway back home and I discover that Sukhumvit Soi 23 is flooded. But I make it all the way to the intersection at my local 7 Eleven with dry shoes. But there it is stop. There is a TUK TUK outside 7 Eleven and I ask him how much for a trip to 7 Eleven.
- My TUK TUK has broke down
Darn, I avoid TUK TUKs and the drivers always pester me when walking doen the streets. But now, when I want a TUK TUK the darn thing has broken down. There was another guy at the intersection as well and he didn't want to throw himself out in the water. And waiting for the water to disapear wasn't any option. But there was another TUK TUK coming after 10 minutes and I stopped him.
- How much to 7 Eleven
- ?? Over there?
- Yes, just across the street
- 20 Baht
-OK, let's take off

I asked the other guy if he wanted to join me and we took the TUK TUK across the street. Well,
outside my local 7 Eleven and I can as well take the opportunity to buy some San Miguel Light. I asked for 2 cases of San Miguel Light

They didn't had 2 cases of San Miguel Light and I emptied 7 Eleven and I filled my shopping bag with the cans. And I bought 2 bottles of Diet MAX to cover the cans.

I have the best reputation with my neighbours so I don't want them to get the wrong idea. The other day they asked me if I still did the boxing when I entered the elevator. So I don't want them to see me with beers. Well, of
course, next time I'm drinking beer they will hear the Polish Hip Hop on full blast from my apartment. But that's another story. And for sure a sight I want to spare my neighbours from.

I have gone crazy with my washing machine, I fill up the darn thing with everything I can find. Rugs and stuff so I filled my machine as soon as I had had a glass of Diet MAX. I could wash 1 rug in my old machine, but my new LG WD-1332RDS washer and dryer combo is huge. So I did my rugs and towels and some other laundry. Well, everything I had lying around and there were still plenty space in the machine.

I'm pretty sure I can move in to the machine after 2 more weeks with my "2 apples per day thing". 13kg capacity and 8 kg drying capacity. I will never load the machine with 13 kg, that is like, plenty laundry. But it is nice with the big drum and I will always be able to dry my laundry without having to take out wet clothes as I will never load more than 8 kg.



+++++++++++++++

Saturday 6th of October 2012 and I woke up at 10. I had been watching DVDs until 4 in the morning because I found it hard to fall asleep. I started my day by emptying, well, I had a glass of Diet MAX first thing, but after that I emptied my laundry machine. The rugs and towels were dry and ready for use. I grow to like the LG WD-1332RDS washer and dryer combo more and more by every load.

I was enjoying my tea and "TUNA & ONION SURPRISE" ® when they called from the Fortune Town. My Arcam amplifiers is ready, 650 Baht and I have saved myself a lot of money. So it will be like drinking beer for free tonight. But will I have time to go get the amplifier before it is
time to leave for Chakrit?

I decided to take a chance and I walked towards Asoke and I got a taxi outside The Banana Leaf Kitchen and we were at Fortune Town 15 minutes later. I went straight up to the 4th floor and I found Amorn Service Center pretty quick and they asked how my loudspeaker was.
- Good
Well, I suspect the problem had been to high volume for too long time or something so one of the channels gave up. I paid my 650 Baht and I put the amplifier in my
shopping bag. 13:15 and I still have a chance to make it to Chakrit Muay Thai School.

Well, anyway, now I know where to leave my electric appliances if ever in need of a repair. Amorn Electrical Center gave a good impression and 1 day to repair the amplifier was very good. I went out on Ratchadapisek and I was pleasantly surprised, no rain. And the street was dry.

It started to rain when we were on the way to Amarn Electrical Center at Fortune Town so I was almost cancelling my session at Chakrit. I don't want to walk there in the rain. I asked 3 taxis if they wanted to go to Sukhumvit Soi 23.
- Traffic jam
OK you wanker, you can stay here making foock all to bring home to you wife and children. The 4th taxi accepted and we took off with smokin' and screamin' tyres towards Sukhumvit Soi 23 and I was back home at 13:45. That's including a stop at
my local 7 Eleven so the traffic jam was, well, nowhere to be seen on our way from Fortune Town to Sukhumvit.

I changed to my boxing clothes and I grabbed an apple and I took off to Chakrit. I will have my second apple when I'm going to meet the American girl so then I have covered today with apples. There was only one other guy at Chakrit when I arrived. Good, my
Teacher is available and we can get right on to the punching. I don't have so much time as I have to meet the American girl at 6 thirty.

My Teacher said that we did 8 or 9 rounds, but I call it 6 or 7 rounds, tops. But I need to take it
easy, my arms feels better, but if I overdo it the pain will soon be back again.


At Chakrit Muay Thai School
At Chakrit Muay Thai School


I was at Terminal 21 5 minutes before 6 thirty. I was waiting until 20 minutes before 7 and still no sign of the American girl. I went to check the other entrance but she wasn't there so I went up on
the 2nd floor to check the entrance from the sky train station.

No sign of her and I was about to leave when she arrived 10 minutes before 7. We crossed Sukhumvit via Time Square and we had to stop 5 or 6 taxis before we found a driver that wanted to go across town.

We entered the toll way at Sukhumvit Soi 1 and we left the tool way in Banglamphu. Well, close to Banglamphu and Khaosan Road. Coming down from the toll way and there is a railway crossing on Phetchaburi Road. Green light but the train was coming so the booms
came down. Still green light so I guess the traffic light isn't lined up with the train signals. So that means that the train stopped the traffic in all directions.

Well, I don't know, but it was for sure looking like that. Never mind, as soon as we left Sukhumvit the traffic turned in to a light Saturday night evening traffic and we made it to Society in about 30 minutes and we had a beer in front of us just after 7 thirty.

I was drinking Heineken with ice from a wine glass. They had Singha, Chang and Heineken and the obvious choice was Heineken.

When our Teacher arrived he asked why I was drinking Heineken. Well, I told him about the beer selection and he told me that they had San Miguel Light. He went to the Manager and there were soon a girl dressed up in San Miguel Light clothes at our table.

At Society
At Society


Strange, I asked what kind of beer they had when we arrived and they never mentioned San Miguel Light. Now I had to throw away my Heineken and ice and I poured San Miguel Light in my
wine glass. They only had big bottles so drinking
from the bottle was no option.

When we arrived there wasn't much people, but there were several Waitresses and all of them were very beautiful.

OK, not as beautiful as the girl at the Hi Fi shop. Where did they manage to find all these beautiful girls to come work in one place?

The original plan was to have 1 or 2 beers at Society before moving on to Rama 5 Road, but it
seems like this plan was forgotten. And one of the girls wanted to
listen to a band that was coming on the stage later on in the night.

For sure, I hope this will be better than the first guy playing the guitar when we arrived. I was about to go drown myself in the
bathroom after 2 tunes.

My Teacher brought his own bottle of Whiskey. He told me that it was not allowed, but he
knew the owner so it was no problem. I also saw some other people bringing their own bottles with them so I was a
wee bit confused about the owners business plan.

The guy that had helped us removing the washer and dryer showed up as well. But he wasn't driving today and it didn't take long
before he was drunk. Well, he wasn't alone, we were all a wee bit tipsy.



Society is a very nice place and we had a good time. But man! The music sucked big time! They must
do something about the music at the place, having a guy playing the guitar on the stage while the guests are sleeping or thinking of ways to end their life's.

It must have been 1 or 2 o'clock when I left Society in a taxi bound for the Bangkok side of the river. I ended up at a disco on Phetchaburi and the worst part was that I went to Little Italy before I went back home.

At Society




+++++++++++++++

Sunday 7th of October 2012 and I woke up at 12. I went to my kitchen to have the 4 bottles of orange flavoured drinking yogurt. I returned to bed and my hangover DVDs and an hour later I went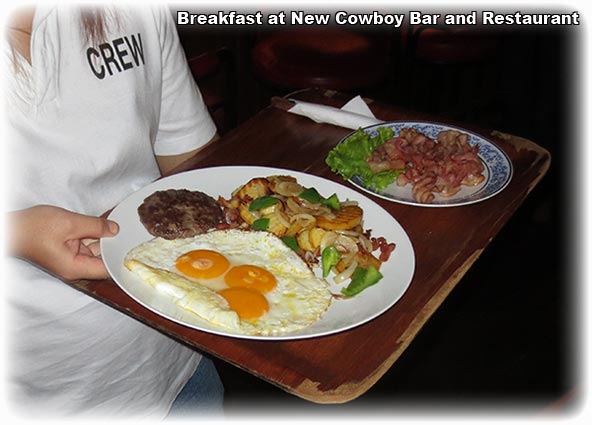 back to the kitchen to prepare a hangover smoothie. My last hangover smoothie, it didn't taste very good and I really didn't have any hangover to talk about.

So now I have 1 and a half kilo of blueberries that I will have to find out what to do with. I can have a cup per day, blue berries should be very healthy.

The hangover smoothie didn't taste very good and I was getting hungry, I was thinking about Bacon and egg. New Cowboy bar & Restaurant, but last time the breakfast had been less than impressive, much less than
impressive. But I came up with an idea.

I can order the food from the Cook instead of the Waitress that had done a poor job
last time. I took a taxi to Sukhumvit Soi 22 and I stepped inside New Cowboy Bar & Restaurant 15 minutes later. And I had a cup of tea and the breakfast menu in
front of me 1 minute later.

The4y were quite surprised to see me for breakfast again. They
could still remember my
" disappointment " with the last breakfast I had at New Cowboy Bar & Restaurant. The same Waitress as I had at my last breakfast approached me and I told her to leave at least 2 meters between her and my table, AT ALL TIME!! The other staff was laughing asking me if it was because
of the fiasco last time.

The Cook came over and she asked me if I wanted fried beef in oyster sauce. Yes, I have known the Cook for several years and she make the best fried beef in oyster sauce I have ever had.

Well, I had one fried beef in oyster sauce in Los Angeles that was very good. Well, anyway, I ordered my breakfast and this time it was excellent, actually so good so I asked for a second plate.

I paid my bill and I took a taxi back home to my bed and hangover DVDs. Tomorrow is a new week and I'm back to the Thai boxing. And this was most likely my last hangover. I can't say it was a real hangover, of course, I could feel that it had been a late night.
But the worst thing must have been the waste of money and time drinking all the beers.

Back home in bed watching hangover DVDs




+++++++++++++++

Monday 8th of October 2012 and I was off to Sophia Muay Thai Gym 10 minutes before 3. The American girl was at Sophia when I arrived. They have school holiday and she had started her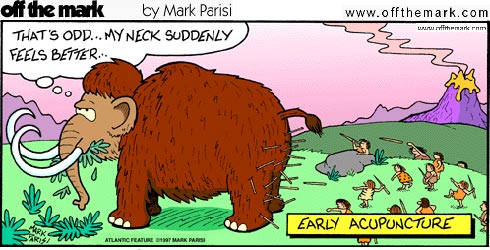 session at 1 instead of 4 o'clock. She took off to Srinakharinwirot University for some jogging when I started my session.

Our Teacher want to take me for some acupuncture for my right shoulder on Wednesday and we asked the American girl
if she wanted to join us. We will meet at 8 o'clock in the morning at Sophia. Our Teacher is going to take us to a hospital and I think it is acupuncture that we will do.
Well, it will be interesting whatever it is and if the pain in my shoulder disappears it is worth the trip.

I was back home at 5 and I had a shower, "TUNA & ONION SURPRISE" ® and a pot of tea before I left for World Trade Center. I had to walk all the way to Sukhumvit via Time Square before I got a taxi.

Light evening traffic and it took us less than 10 minutes to get to World Trade Center. I went in to ZEN and I took the escalators to the top floor at ZEN and my plan was to walk down through World Trade Center and walk back home.




There is a pasta restaurant just outside ZEN and I decided to try it out. If I'm lucky it will be as
good as my favourite spaghetti restaurant in Tokyo. I just had to step inside to realise that this was nothing like in Tokyo.

The menu wasn't very exciting and I was so happy when they came to tell me that they didn't have my order. I left happy that I hadn't destroyed my diet. But I started to plan for Marriot while walking back home and it was just about to go in to Marriot when I passed the restaurant on
Sukhumvit Soi 2

I stopped at Foodland to see if they had Salmon, back in the days it was possible to buy smoked salmon in bulk. But this was not possible anymore so I continued to Villa Market on Soi 11.

I saw that they had Hovmästarsås and I bought 2 jars with 1,5 kg
of smoked salmon. There was a web address on the Hovmästarsås jar and I checked the web page when I was back home.

KS Seastar and they have an online shop as well, good to know when I need salmon next time. I don't know if it is a Swedish guy running the company, but there are 3 language options on the web page. Swedish, Thai and English.



+++++++++++++++

Tuesday 9th of October 2012 and my alarm went off at 8 thirty, but I felt asleep again and I didn't wake up until 9 thirty. DARN!! They should be here at 8 with the granite top and wooden
shelves at 9 o'clock. And yes, I discovered missed calls
when I came to the kitchen. They had been here at 9, she told me that they would be back in 30 minutes.

I was enjoying my tea when they came back. They were almost ready with the granite when I discovered that they had made it 60 cm instead of 50 cm. So they had to take off to make the top smaller. The
wood guys stayed behind and they finished all the wood work. And they finished the shelf in my store room before they left. Very good job, not it is next to
impossible to see that they have cut the shelf. A wee bit different from when I had done it. Looked like a bomb had gone off on my shelf.

I bought my 26" SAMSUNG computer screen and the screen was obviously too big and I had to cut off a piece of the shelf. But it didn't look good, and I didn't cut enough so I took the opportunity
to have these guy to do it for me.

They were back with the granite top 20 minutes before 1 so too late to go to my Thai language
school today. I called "My Thai Language School" and I booked a Thai course starting next Thursday at 13:00. 2 hours per day, Tuesday and Thursdays.

The Contractor left just after 1 o'clock and I could finally take the picture of my laundry room when the work is completed. And of course, there will be a BEFORE and AFTER picture


Finally, the BEFORE and AFTER picture


I came back home from Sophia just before 5 o'clock and I had a "TUNA & ONION SURPRISE" ® and a pot of tea before I took off towards Terminal 21 to meet the American girl at 6 o'clock. She
was going to MBK to look for a MP3 player and I was going to look for a Belkin WI FI range extender.

So we decided to meet at Terminal 21 at 6 o'clock when she left Sophia Muay Thai Gym.
I was 10 minutes late to Terminal 21 and I could not see the American girl. I was waiting at the entrance and I took off to check the other entrances every now and then.

No sign off her and I left quarter to 7. I was walking towards Time Square when I heard someone screaming ALADDIN!!! It was the American girl and she had been sitting on the steps outside the entrance until 20 minutes past 6. Well, I had not seen her
and I'm pretty sure I had covered every square inch of the entrance to Terminal 21.

Well, anyway, we were soon at MBK Center and we went to the 4th floor to have a look for MP3 players and the Belkin WIFI equipment. We found neither, but I bought 2 phones. One cordless for my bed room, I have received several calls, well, they have tried to call me but the phone in the bed room have given up. I bought one standard phone for my IN HOUSE line for 200 Baht.

I bought an expensive phone at HomePro 10 years ago. Danish design and blah-blah-bla, but it have not been
working for one single day but this 200 Baht phone seems to be working. Of course Made in China, the only option. But the cordless is made in Malaysia so this was an obvious choice when the rest was made by slave cheap labour in China.

We walked around MBK Center for a while before we
left by foot towards Siam Square. We were a wee bit hungry and we decided to go to an Italian restaurant at Siam Paragon that the American girl knew.

We walked over to Siam Paragon and we were soon
sitting at the restaurant with a menu in front of us. I asked the Waiter if they had smoked salmon and avocado. He would ask the kitchen and when he came back he told me that it was available. So I asked for a plate of smoked salmon and avocado to start with and a spaghetti Carbonara.



Eating Italian at Siam Paragon

BEFORE and AFTER picture - My "smoked salmon & avocado" spring roll


We got a bread basket and a plate of some tomato stuff. The tomato stuff was, well, I could do as
well without the tomato stuff. But the bread was excellent and I was soon asking for a
second basket of bread.
When they brought my salmon and avocado I did myself a "smoked salmon & avocado" spring roll and it lasted a wee bit longer than a minute.

The American girl was going to take the sky train back home and I was walking back home. But time had turned real quick and it was 9 thirty in the evening so I decided to join her on the sky train. There was a train at the platform
when we arrived, but there were millions of people so we decided to wait for the next train.

There were not less people for the next train, but now we were at the head of the queue waiting to get onboard.

The train was full, but I managed to get off at
Asoke sky train station and I walked to Tops Market where I bought milk for my tea.


Terminal 21


I walked back home with my milk and I went to bed quite early, the alarm will go off at 6 thirty tomorrow and we will take off to our acupuncture adventure in Bangkok/ FUNKY TOWN




OK, it has come to my knowledge that we have senior citizens visiting my web page. How hard can it
be? So it's not very easy for them to see the blue coloured links to the next page.

Jiffy (also jiff)


noun [in SING.] informal a moment: we'll be back in a jiffy.

ORIGIN late 18th cent.: of unknown origin.

So as you understand, in a jiff pretty much depends on your internet.

So I put a "Next" button here and I hope that there isn't any problem to understand how to use that one. So just CLICK the "Next" button on your left hand side and you will be on the next page in a jiff!
Marunong ka mag-tagalog? Walang problema! Magpunta sa kabilang pahina pindutin ang "NEXT" button sa itaas


Faites vous parlez le français? Pas de problème! Pour arriver à la page suivante faites s'il vous plaît un déclic le bouton "Next" ci-dessus!


Haga usted dice el español? No hay problema! Ver la siguiente página sólo hacer clic el botón "Next" encima!


Farla parla l'italiano? Non problemi! Per vedere la prossima pagina lo scatto per favore giusto Il bottone "Next" sopra


Sprechen sie Deutsch! Kein problem! Wenn Sie die folgende Seite sehen wollen gerade klicken der Knopf "Next" oben!


คุณพูดภาษาไทยได้ไหม ไม่มีปัญหา ถ้าคุณต้องการไปหน้าถัดไป ให้กดปุ่ม "Next" ข้างบนนี้


Вы говорите по-русски? NJET PROBLEMA! Просто нажмите синюю кнопку "Next" с левой стороны и Вы моментально переместитесь на следующую страницу!


E ni Svenskar och inte förstår Engelska så ska ni skämmas. J och Björn, med det menar jag inte att alla mina stavfel ska ältas varje gång vi träffas.


You are visitor no.
To www.aladdin.st since December 2005