4th of May 2006
and ETA to Singapore 1935 LT, a 2 hour 20 minutes flight from Funky Town where I
made a quick stop over. I took the opportunity to buy new luggage in Funky Town.
I bought two suitcases with wheels, one to check in and one carry on. I can strap my
computer bag on the carry on case and then the computer bag becomes a wheeled unit together with the carry on.
I have had it with dragging my portable home, weekend bag and computer bag + tax free bags around the world by now.
Well, it was a dream to pack my portable home, just to open the hatch and pour whatever you wanted in to the bag. Of course it was another story to carry the darn thing, but that's history now. From now on I will just enjoy my travel, (No sign of the English Teacher around? OK, good) well, a dream come true would be a wheel falling of my suitcase half way to the airport.
Before leaving for the airport I received a SMS from our own SMS poet "50-skylten Andersson". When he's not busy
looking for misspelling on www.aladdin.st he is busy with his favourite occupation (hobby level only), writing poems on his mobile phone.
He asked me to check my e-mail, and I was delighted when I found an attached picture. He had spent hours in front of the computer thinking of me all the time while drawing the picture.
Don Mueang Airport, and flying to join Rainbow Warrior in Singapore was my last departure from Don Mueang International. I don't remember if I knew this, but most likely. I took pictures of the airport and this is nothing I usually do so I must have known that this was the last time.
Don Mueang International Airport


(Thai: ท่าอากาศยานดอนเมือง — Thai pronunciation: [dɔ̄ːn mɯ̄aŋ]) (IATA: DMK, ICAO: VTBD)( or also [old] Bangkok International Airport) is one of two international airports serving Bangkok, Thailand, the other one being Suvarnabhumi Airport ([New] Bangkok International Airport). The airport is considered to be one of the world's oldest international airports and Asia's oldest operating airport.

It was officially opened as a Royal Thai Air Force base on 27 March 1914, although it had been in use earlier. Commercial flights began in 1924. The first commercial flight was an arrival by KLM Royal Dutch Airlines, making it the world's oldest commercial airport.

Don Mueang Airport closed in 2006 following the opening of Bangkok's new Suvarnabhumi Airport, before opening again after renovation on 24 March 2007, off and on. It has become the de-facto low cost airline hub since 2012.

Don Mueang was an important hub of Asia and the hub of Thai Airways International prior to its closure. At its peak, it served most air traffic for the entire continent, with 80 airlines operating 160,000 flights and handling over 38 million passengers and 700,000 tons of cargo in 2004. It was then the 14th busiest airport in the world and 2nd in Asia by passenger volume. Don Mueang is the main hub for Nok Air, Thai AirAsia, Thai Lion Air and Orient Thai Airlines.



HISTORY
Don Mueang airfield was the second established in Thailand, after Sa Pathum airfield, which is now Sa Pathum horse racing course, known as the Royal Bangkok Sports Club. The first flights to Don Mueang were made on 8 March 1914 and involved the transfer of aircraft of the Royal Thai Air Force. Three years earlier, Thailand had sent three army officers to France to train as pilots. On completion of their training in 1911, the pilots were authorized to purchase eight aircraft, four Breguets and four Nieuports, which formed the basis of the Royal Thai Air Force. Sa Pathum airfield was established in February, 1911 by an arrival of Orville Wright, 7 years after the invention of the first airplane, by Wright brothers On December 17, 1903.

In 1933, the airfield was the scene of heavy fighting between royalists and government forces during the Boworadet Rebellion. The airfield was used by the occupying Japanese during World War II, and was bombed and strafed by Allied aircraft on several occasions.

During the Vietnam War, Don Mueang was a major command and logistics hub of the United States Air Force.

Before the opening of Suvarnabhumi, the airport used the IATA airport code BKK and the name was spelled Don Muang. After Suvarnabhumi opened for commercial flights, the spelling was changed and as Don Mueang it now uses the airport code DMK, though it still retains the ICAO airport code VTBD. The traditional spelling is still used by many airlines and by most Thais.

CLOSURE
The night of September 27–28, 2006 was the official end of operations at Don Mueang airport. The last commercial flights were:

•Domestic departure: Thai Airways TG 124 to Chiang Mai at 22:15
(coincidentally, when Thai moved domestic operations back to Suvarnabhumi again on 28 March 2009, their last departure was also a 22:15 flight to Chiang Mai)
• International arrival: Kuwait Airways from Jakarta at 01:30
• Domestic arrival: TG 216 from Phuket at 23:00
• International departure: Although scheduled for Kuwait Airways KU 414 to Kuwait at 02:50, Qantas flight QF302 to Sydney, originally scheduled for 18:00, was delayed for more than 9 hours before finally taking off at 03:12, about 10 minutes after the Kuwait flight. Qantas claimed that QF302 was an extra flight.


FAA diagram of Don Mueang


REOPENING
Although initially deserted by commercial carriers upon the opening of the Suvarnabhumi Airport, the higher costs of the new airport to operators as well as safety concerns over cracked runways at the new airport caused many to seek a return to Don Mueang. In particular, low-cost airlines have led demands for reopening of the airport.

Airports of Thailand released a report at the end of 2006 which furthered this effort, proposing it as a way to avoid or delay second-stage expansion which had been planned for Suvarnbhumi.

On 30 January 2007, the Ministry of Transport recommended temporarily reopening Don Mueang while touch up work process on some taxiways at Suvarnabhumi proceeds. The recommendation was subject to approval by the government's executive Cabinet. On March 25, 2007, the airport officially reopened for some domestic flights.

Because of the 2011 Thailand floods that affected Bangkok and the rest of Thailand, the airport was closed as flood waters flowed on to the runways and affected the lighting. Don Mueang International Airport reopened on 6 March 2012.

On 16 March 2012, Government of Thailand, Yingluck ordered all low-cost, chartered and non-connecting flights to relocate to Don Mueang International Airport, ending the single-airport policy. Airports of Thailand was ordered to encourage low-cost carriers to shift to Don Mueang International Airport to help ease congestion at Suvarnabhumi Airport. Suvarnabhumi airport was designed to handle 45 million passengers per year, but it processed 48 million in 2011 and number is expected to reach 53 million in 2012.

Some 10 airlines are proposed to relocate to Don Mueang. Budget airline Nok Air is already serving flights from and to Don Mueang. Nok Air handles about 4 million passengers per year. Orient Thai Airlines and Thai AirAsia have also started operations at Don Mueang. Thai AirAsia carried 7.2 million passengers in 2011. The number is projected to grow to 8 million in 2012.

Currently Terminal 1 is capable of handling 18.5 million passengers annually. On 7 September 2013, Airports of Thailand Plc (AoT) announced its 3-billion-baht renovation plan to reopen terminal 2 as early as May 2014 with. T1's passenger in 2013 will likely to reach 16 million against its annual capacity of 18.5 million. Completion of T2 will raise Don Mueang's passenger capacity to 30 million a year.

Plans to re-open Don Mueang for domestic flights
In January 2007, Thai Airways announced a plan to move some of its domestic operations back to Don Mueang International Airport due to overcrowding. Three days later, the Ministry of Transport recommended temporarily reopening Don Mueang while repair work on the runways at Suvarnabhumi proceeds. At that time, Thai Airways said it would shift most of its domestic flights back to Don Mueang while keeping flights with high international passenger connections such as Chiang Mai and Phuket at Suvarnabhumi.

On 28 March 2009, Thai Airways discontinued all domestic flights from Don Mueang. Bangkok Airways and One-Two-GO had similar plans, but Bangkok Airways remained at Suvarnabhumi. Thai AirAsia said it would not move unless it could shift both its international and domestic operations, prompting them to stay at Suvarnabhumi for the time being. Nok Air and PBair were undecided, but Nok Air later relocated all their flights to Don Mueang, where they operate today.

As of January 2010, only Nok Air and One-Two-Go operate domestic flights from Don Mueang Airport. PBair have ceased operations altogether. One-Two-Go was integrated into Orient Thai Airlines in July 2010, but continues to operate from Don Mueang Airport. As of 1 October 2012 Air Asia has moved all of its Bangkok operations to Don Mueang International Airport (DMK) from Suvarnabhumi Airport (BKK).

From Wikipedia
Suvarnabhumi Airport


(Thai: ท่าอากาศยานสุวรรณภูมิ; RTGS: Suwannaphum; pronounced [sù.wān.nā.pʰūːm] (Thai pronunciation); from Sanskrit, सुवर्णभूमि, "Golden Land"), (IATA: BKK, ICAO: VTBS), also known as (New) Bangkok International Airport, is one of
two international airports serving Bangkok, Thailand. The other is
Don Mueang International Airport.

Suvarnabhumi was officially opened for limited domestic flight service on 15 September 2006, and opened for most domestic and all international commercial flights on 28 September 2006

The airport is currently the main hub for Thai Airways International, Bangkok Airways and Orient Thai Airlines. It also serves as regional gateway and connecting point for various foreign carriers.

The airport is located in Racha Thewa in Bang Phli, Samut Prakan, about 25 kilometres (16 mi) east of downtown Bangkok. The name Suvarnabhumi was chosen by King Bhumibol Adulyadej and refers to the golden kingdom hypothesised to have been located somewhere in Southeast Asia.

The building was designed by Helmut Jahn of Murphy / Jahn Architects. It was constructed primarily by ITO JV. The airport has the world's tallest free-standing control tower (132.2 metres or 434 feet), and the world's fourth largest single-building airport terminal (563,000 square metres)

Suvarnabhumi is the fourteenth busiest airport in the world, sixth busiest airport in Asia, and the busiest in the country, having handled 53 million passengers in 2012, and is also a major air cargo hub, with a total of 96 airlines. On social networks, Suvarnabhumi is the world's most popular place where Instagram photographs were taken in 2012.

The airport inherited the airport code, BKK, from Don Mueang after the older airport ceased international commercial flights. A modern motorway no.7 connects the airport, Bangkok, and the heavily industrial Eastern Seaboard of Thailand, where most of the manufacturing for export takes place.

Many difficulties were recorded in the first few days of the airport's operation. On the first day alone, sluggish luggage claims were common – the very first passenger arrival by Aerosvit took an hour for the luggage to start coming out, and some flights did not have their luggage coming out even after four hours.

Also flights were delayed (Thai Airways claimed that 17 of 19 flights were delayed that day), and there were also failures with the check-in system. Subsequent problems included the failure of the cargo computer system, and the departure boards displaying the wrong information, resulting in confused passengers (especially as unlike Don Mueang, there were no "final calls" issued).

Months into its opening, issues such as congestion, construction quality, signage, provision of facilities, and soil subsidence continued to plague the project, prompting calls to reopen Don Mueang to allow for repairs to be done. Expert opinions varied widely regarding the extent of Suvarnabhumi's problems as well as their root cause; most airlines stated that damage to the airport was minimal.

Prime Minister Surayud Chulanont decided on 16 February 2007 to reopen Don Mueang for domestic flights on a voluntary basis, with 71 weekly flights moved back initially, with no international flights allowed.

EXPANSION
On 15 December 2011 Airports of Thailand (AOT) announced to speed up the second phase expansion of Suvarnabhumi Airport to 2016, one year ahead of its scheduled completion in 2017. An investment of 62.5 billion baht ($1.95 billion USD/€1.49 billion EURO) is being planned for the second phase, according to then Transport Minister Sukampol Suwannathat. The plan is to strengthen Suvarnabhumi Airport's position as a regional aviation hub. Phase Two would raise the airport's capacity to 65 million passengers a year and should also be undertaken in parallel with the construction of the new domestic terminal.

Earlier transport Minister ACM Sukampol Suwannathat gave the green light to Airports of Thailand (AoT)'s plan to carry out the expansion of Suvarnabhumi airport with the construction of a new domestic terminal. The new domestic terminal will be capable of handling 20 million passengers a year. Estimated cost is 9.2 billion Baht.($2.96 billion USD/€2.04 billion EURO) The two expansion projects are part of the overall airport enlargement that would see Suvarnabhumi raise its annual passenger handling capacity to 125 million passengers, 90 million international and 35 million domestic passengers by 2024 at an estimated cost of 163 billion baht.($5.25 billion USD/€3.62 billion EURO)

The expansion includes the construction of one additional runway from two at the present, subsequent enlargement of domestic and international terminals and improvements to parking bays, car parks and other airport infrastructure.

Simulated aerial photograph of full extended Suvarnabhumi Airport during 2030-2040

From the right; current terminal, 2nd, 3rd, and 4th phase


EVENTS
• On 25 January 2007, due to work to the upgrading the taxiways, which suffered from small cracks, few incoming flights were delayed and several flights were safely diverted to a nearby operating U-Tapao International Airport in Rayong province.

• On 26 November 2008, an illegal occupation of the airport took place by People's Alliance for Democracy, closing the departure lounge and blocking exits and causing almost three thousand passengers stranded within the main terminal, another 350,000 were stranded inside the country, as all flights were grounded for a short while. The People's Alliance for Democracy seized the control tower at 12:00 am. On 2 December 2008, protesters agreed to leave the airport as they had been illegally protesting and permitted the resumption of flights. Security checks, clean-ups and re-certification once the illegal occupation ended delayed the airport from being fully functional until 5 December 2008.

From Wikipedia
Last departure for Aladdin from Don Mueang International Airport - 4th of May 2006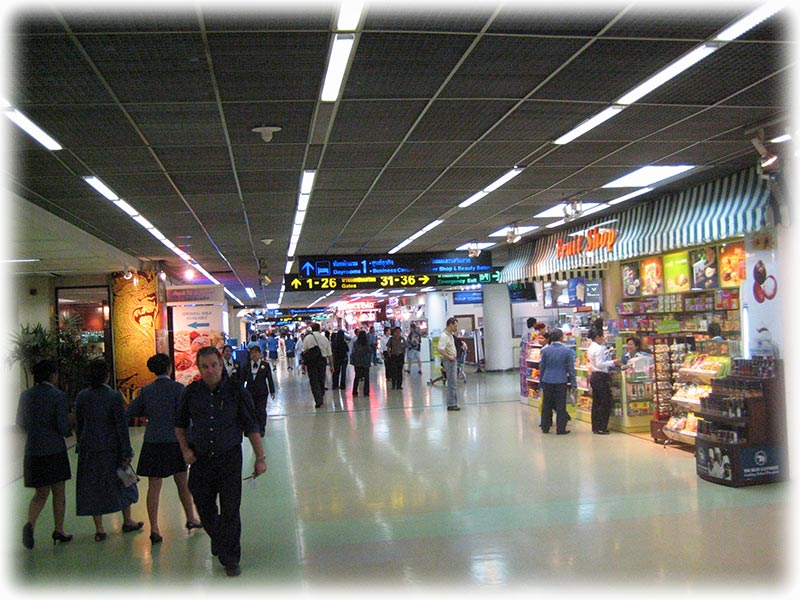 Last departure for Aladdin from Don Mueang International Airport - 4th of May 2006
Last departure for Aladdin from Don Mueang International Airport - 4th of May 2006
Thai Airways plane with old and new logo at Don Mueang International Airport - 4th of May 2006
Thai Airways plane with the old logo at Don Mueang International Airport - 4th of May 2006
Thai Airways Jumbo Jet in the old logo at Don Mueang International Airport - 4th of May 2006
Don Mueang International Airport - 4th of May 2006
China Airways Jumbo Jet take off from Don Mueang International Airport - 4th of May 2006
China Airways Jumbo Jet take off from Don Mueang International Airport - 4th of May 2006
Don Mueang International Airport - 4th of May 2006
Aladdin's last flight from Don Mueang International Airport getting ready - 4th of May 2006
I was taking pictures while waiting for my flight to depart. My flight was delayed with 30 minutes due to heavy rain, but at 1645 we could depart and we arrived to Singapore 10 minutes late.
They have a "
Meeting service
" at Singapore's airport and there was a guy waiting for me at the gate. We got VIP service at the immigration, we just went to a desk before immigration and I got my stamp. Everything was ready within seconds and I was glad that I didn't have to wait in the line to the immigration.
But the best thing was my new bags, I could wheel my bag and computer all the way from my seat on the airplane to the car that was going to take me to the ship. I can recommend all of you to buy a set of suitcases like this. We all remember horror epics like:
Aladdin arriving to Brussels airport
Aladdin flying from Brussels airport
I had to trot and plod km after km with all my carry-on luggage. At arrival to the luggage claim area and the luggage trolley the handles on my plastic bags had disappeared long ago. Well,
changing flight in Stockholm is no joke either, no trolleys to be found on Stockholm airport.
Arriving to Singapore and the guy meeting me at the gate asked me if he could help me with my luggage. I answered that it was not necessary, it is a pure enjoyment with my new "wheeled" units.
A dream come true and from now on I don't have to worry about luggage trolleys on the airports, I have me own. And yes, it was a great difference from dragging around my mobile home. After a flight you want to relax, not to carry around a cubic ton of luggage.
We arrived to Rainbow Warrior just before 2200, she was lying at SMIT in the western Singapore
and it took us about 30 minutes to go there. And that's even though we stopped at a gas stop to buy some snacks as I was hungry, first time in my life I saw Snickers almond.
I tried one, very good and I bought a fist full of those Snickers almond and a bottle of water. When we arrived to Rainbow Warrior everything was gone. Last time flying from Don Mueang, first time I see Snickers Almond and I'm pretty sure it was the first time shopping at Carrefour on Rama 4
Carrefour and Tesco Lotus, this was something new in Thailand. We have had Robinsons, Central
Chitlom and World Trade Center. Foodland and Villa Market for food and then
CP ALL Public Company Limited


, was established in 1988 by the Charoen Pokphand Group to operate the convenience store business in Thailand under the 7-Eleven trademark, The Company was granted a license to use the trademark from 7-Eleven, Inc., USA. In 1989, the first 7-Eleven outlet in Thailand was opened on Patpong Road.

From Wikipadia
we had to choose from a bunch of MOM & POP shops. 7 Eleven was unheard off.
Well, as I redo this page with new pictures March 2014 I can as well try to find out when 7 Eleven and Carrefour opened up in Thailand.
1989!!! Where the foock did they open that 7 Eleven? For sure not in my area of town. I can't remember being at any 7 Eleven until beginning of the 2000, or maybe at the end of the 90's.
Tesco


entered Thailand in 1998 and operates through 380 stores as part of a joint venture with Charoen Pokphand and named the operation "Tesco Lotus". This partnership was dissolved in 2003 when Charoen Pokphand sold its shares to Tesco.

From Wikipedia
No, I'm pretty sure there weren't any 7 Elevens where I was in Bangkok at the end of the 90's.
Well, anyway, I remember it as the first time and I saw that they were selling luggage and I bought my 2 wheeled units. A good price and the whole look of the place were like a guarantee for my luggage. Otherwise I would never buy any luggage in Thailand, always having to be afraid that the bottom would fell out on the way to a flight. Yes, a nightmare.
Well, by the time I reached Rainbow Warrior the foocking wheels had disappeared and my wheeled units were nothing but garbage. ( I bought 2 new Samsonite wheeled units in Sweden when I was back home from Rainbow Warrior. Now it is 2014, so this is 8 years ago and they are still going strong) Buy luggage in Thailand again, no I don't think so.
I meet some of the crew when I came onboard. The crew comes from all over the world, some from Australia, Germany, Holland and the Cook is from Finland. I'm relieving a 2nd Mate from Russia, but he lives part time in New Zealand.
Our Captain told me that we will leave for Italy on Tuesday. Its 1 month to Suez and from there it's about 8 days. We will be about 12-13 crew members on that voyage. But we will be around 28 people onboard when the campaign starts.
When I had been introduced to the crew I went ashore to buy some stuff and I was back onboard just before midnight to update my web page. I was very tired after a long day and after being ashore shopping water and stuff.
I also visited some places that I'm not proud of having visited, but as soon as we leave Singapore I will kick start my diet again. I'm off to bed, but I will be back tomorrow, I will need some sleep before the a•• kicking starts tomorrow.
+++++++++++++++
Friday 5
th
of April 2006 and they woke me up at 1030. I was still tired but it was time to kick
a••. I don't know when I felt asleep yesterday, but it felt like it had been not very
long ago when they woke me up.
I meet more people from the crew today, people from New Zealand, Spain, England and Colombia and there are coming people from Canada, India, and France before we leave.
The off signing 2nd Mate showed me around the ship during the early afternoon. In the afternoon they
delivered our new charts for the trip to Italy and we went to SMIT's office to get them.
We needed several new charts for the trip. It was not long ago I signed of in Suez and now we're going back. The off signing 2nd
Mate told me that he had been arrested 4 times during his time in Greenpeace.
-ARRESTED!!!??? Doesn't say anything about getting arrested and police brutality in my work description.
He told me that the Turkish police almost broke his arm one time so he could not use it for a month. One time they had fired tear gas in to the rubber boat he was driving and he burnt his foot badly. He was not able to walk for a few months after that incident. Well, it's for a good cause. They had been in Turkey on a scrap yard on the beach. They beached ship on this white sand beach and cut them in to pieces. Anyone surprised that they didn't clean the ships before scrapping them? I'm not!
Rainbow Warrior in Singapore
The hatch between the bridge and the accommodation
This white beach had been black of oil and all the other dangerous stuff and chemicals that was onboard the ships. Stuff like this has to be stopped and our brave 2nd Mate had chained himself to the ship together with other Greenpeace people.
The police came and they got arrested, but they received a verdict of acquittal. They changed the laws so now it's forbidden to scrap the ships like that.
What do I call people just letting all this shit out on the beach and the sea? I call them BIPPING A-holes and it's
about time I hoist my special a-hole flag.
Before continuing I think it's better that I make it clear that opinions on www.aladdin.st is the opinions of Aladdin and this is
NOT
Greenpeace opinions.
We will leave in Tuesday and it's about 1 month to Suez and from there it's about 8 days to Italy and no Internet. Maybe we can get connection in Egypt, but I don't think so.
While alongside in Singapore we have internet onboard and I will take the opportunity to upload my web page every day. And during the day I took a picture of our bridge, so our Unge Her Sjöofficeren will not be bored while waiting for the next upload in Italy.
Our bridge (Click on the picture for a bigger picture)
I went ashore during the evening. I left the ship and I ordered a taxi in the gate. There were 3 Pilipino workers from the SMIT salvage (we are moored to their barge) waiting for a taxi. They had ordered a taxi for Orchard road and they suggested that I should go to Jurong Point, a shopping mall about 10 minutes away with taxi. I needed some tea mugs (real size) and some other stuff.
2 Greenpeace Engineers on deck
I was running around looking for a place selling glass and stuff like that. It took me a two hours (with a pit stop) and I got 2 tea cups (beer mugs) and I bought 4 bottles of water at a Supermarket. Now I have drinking vessels for my tea and some water. Of course, I would not mind a few diet drinks but I didn't had any cash. But at the checkout counter I saw a note that I had to buy for 20$ if I wanted to pay with card. I turned around and I bought Diet Drinks for 27$.
When I had paid the stuff and I was ready to leave I saw another note:
ENJOY OUR FREE DELIVERY SERVICE
If you buy for more than 150$ we deliver it for free
I went back in to the Supermarket and I called a manager and we took all the Diet Drinks in the whole Supermarket. 164$ and I just made it to the 150 $ limit and they will deliver my driks on Monday afternoon.
I stopped in a drug store to buy lip balm and earplugs, earplugs will come in handy when the action starts. The there will live several people in every cabin. Actually I was pleasantly surprised when I found out that I had my own cabin. I had not expected my own cabin on a small yacht like this, but when we're 28 people onboard we all have to share.
I also bought MEN'S MEGA MEN, time released dietary supplements. This was the same I bought in San Francisco when I signed on Master Cody, and we remember how handsome I was when signing off that ship. Hmm, anyway, I decided to give it another try.
+++++++++++++++
Saturday 6
th
of April 2006 and our Chief Officer woke me up at 0730. She told me that we're all helping cleaning the ship between 0800 and 0900. I washed the floor on the bridge and then I spent the rest of the working with the charts.
Our radio officer worked on the bridge with the battery chargers. We have a hatch cover that we can close over the stairs down to the accommodation from the bridge. He needed to close this so he could
reach a thingamabob behind the hatch under the chart table.
I, 3rd Engineer and Captain helped him to close the hatch, its heavy. Captain told me that this was a very good hatch to have when 200 French commando soldiers are attacking the ship with cutting torches.
- Where have I ended up? This is not the shipping I'm used to. But it sounds way more fun!
The only thing I'm worried about, except global warming and our environment is about the media. They told me that there are TV and newspaper reporters onboard very often. They do tours when the ship is open to schools and the public.
During the day we had two Singapore girls, around 25 years old, onboard for a few hours. They were interested in Greenpeace and they looked around.
- It's a nice job you're doing, one of them told me.
This is nothing you're used to hear working at Veritas Tankers.
Our 3rd engineer left the ship late afternoon and we decided to meet on the 72nd floor at old Stamford Westin hotel (now
Swisshotel Stamford) at 20:00. I had the cleaning duty in the
mess room today and I could not leave until 7 o'clock or so. We are eating dinner at 6 o'clock and then we take turns to clean the mess room and galley. And today it was my turn and I would be ready to go ashore around 7 o'clock in the evening.
Captain took my mess duty and I could go ashore
and I was off the ship just after 5 o'clock, and I was sitting at a bar on Boat Quay at 18:00 with a Caesar salad and a beer in front of me. So I had 2 "bonus hours" in Singapore and I had time for a few beers before going to meet my friend on the 72nd floor at Swisshotel Stamford.
In a taxi on the way to Boat Quay
Boat Quay
Boat Quay
Boat Quay
Swisshotel Stamford, or as I like to call it Westin Stamford from Boat Quay
Yes, it was a very good hotel back when it was Westin Stamford, now it have turned to S*** since Swisshotel took over
I don't know why all the girls in Singapore is so nice, is it my looks or my personality? But we talked about this and that and when I left they wanted to know when I should come back.
- Are you coming back in one month or two month?
- We're going to miss you!
I stepped out from the elevator on the 70th floor on Stamford at 19:30 and I walked up the last stairway to the night club. I ordered an Absolut with Redbull. What the BIP! They had carbonated Redbull and that was not a nice surprise. It was the first time for me and I didn't like it, but after 15 of those carbonated Redbull and Absolut you didn't noticed it anymore.
At 8 o'clock sharp our 3rd Engineer/ Electrician arrived and we had a few drinks before we decided to leave the place. On the way out we passed a table with 3 girls and 2 boys trying to get contact with the girls. We passed the table and by then I had drunk myself handsome and I invited myself to their table. My winning personality or if it's because I'm handsome, that I don't know. But within 1 minute the girls were laughing and the 2 boys gave up and left.
We were on the way out but we spent a few hours with the girls, I must have been very drunk because they made me
dance. And to see me dance is about as sexy as picking up doggy-poo. I just don't do it, but the girls were sober and they danced like there was no tomorrow.
He steps in exactly 20:00
We end up at a table with beautiful girls
We end up at a table with beautiful girls
The girls wanted to dance
And I had to pull the good ol' "pain in my foot" trick
The girls wanted to dance
And I had to pull the good ol' "pain in my foot" trick
We had a good time, a very very good time, but we left around midnight. Better to leave while on top, before things start to nose dive and I'm making a tit out of myself. Our 3rd Engineer went back to the ship and I
continued to Clark Quay and I don't know what time I came back to the ship, the time is not very important. Bt I guess it was early morning.
I think this was my last time ever on the 72nd floor at this hotel. Since Swisshotel took over they have a strange dress code and last time I tried to get in they asked for long pants, and as I always
wear shorts I don't go back.
Have not been there for many years. Well, OK, I was visiting the American girl in Singapore back in April 2013 and we gave it a try. We were dinking beet at Boat Quay and we decided to give it a try. And of course, no taxi so we had to get on a bicycle rickshaw.
Trying to go to Westin Stamford 5th of April 2013
Trying to go to Westin Stamford 5th of April 2013
Let's get moving already!
The rickshaw guy in the back trying to get hold of more rickshaw guys. He can smell big business
Trying to go to Westin Stamford 5th of April 2013
Kan vi få fart på pedalerna!
The rickshaw guy in the back trying to get hold of more rickshaw guys. He can smell big business
Trying to go to Westin Stamford 5th of April 2013
Realising that we will never make it to the disco
The rickshaw guy in the back trying to get hold of more rickshaw guys. He can smell big business
Trying to go to Westin Stamford 5th of April 2013
We end up at Orchard Road
The rickshaw guy could sense big business and he tried to call more rickshaw drivers, but we found a taxi only to get kicked out from the disco on the 72nd floor and we ended up at Orchard Road. Well, but back in 2006 it was no problem to get up to the disco and it was late when I was back in my bed on board Rainbow Warrior.
+++++++++++++++
Sunday 7
th
of April 2006 and a hangover force 9,8 when I woke up. Something was wrong, seriously wrong. I felt like a million when I went to bed and now this. Well, this was like a bolt from the blue. Believe me when I say that I was very happy that we weren't assaulted by 200 commandos
this particular morning. I was also glad that there was no newspaper or TV reporters onboard.
Hmm, as I told our 3rd Engineer/ Electrician when we were ashore yesterday:
- It's a strange world we're living in. Commandos are assaulting Greenpeace while their children are drawing pictures for Greenpeace in schools and at home.
3 of all the drawings to Greenpeace and Rainbow Warrior
Our Captain told me that when he had been arrested in Denmark the Chief of police had told him that he had a problem.
- My daughter loves Greenpeace and she is home drawing pictures for Greenpeace and here I'm
arresting the members.
They had been blocking a factory that was polluting the environment close to his daughter's school.
I was on duty during the day but our Chief Mate told me that I could go ashore if I wanted to.
- I'm on board so that's enough, she said.
Good, I will go ashore as soon as I get the time.
During the afternoon a showed our 2 new Deckhands around the ship, he's from Spain and she is from France. They arrived yesterday and they are both volunteers and will be onboard for 3 months. I showed them where we mustered in case of an
alarm and where they could find the muster lists.
They were very enthusiastic and it was fun walking around with them, well, it could have been fun if it wasn't for the hangover that hit me like a freight train 2,4 seconds after I woke up this morning.
- Puh hvor er jeg træt!
Our Engineer with the Spanish and French volunteer
Our Engineer showing the Spanish and French volunteer around in the engine room
Our Spanish deckhand wanted to go ashore in the afternoon, we have a 40 days trip to Italy to look forward to, so it's nice to spend some time ashore. So we left around 5 o'clock, as soon as they were ready with the familiarization. Just walking around looking at houses or whatever you fancy looking at is a nice break from the life on board. Of course we're operating with prudence when we're ashore. We don't want to wake up "Newly Married "
We arrived to Singapore and we started at Lim Sim or Sim Lim (or whatever the name is). Our Deckhand wanted to look for a camera. I bought a Skype USB telephone and a remote to put on the headphone cord to my iPod. Our Deckhand never bought the camera, he was a little uncomfortable with the lack of price tags.
- I don't like this haggle about the price, he said.
I agree, but I like to haggle, even if there is a price tag. But I hate the "Hello, you're my friend" bullshit
We were soon finished at Lim Sim or Sim Lim (or whatever the name is) and we were hungry. Tony Roma's, famous for ribs at Orchard Road was our next destination. I guess we would have break at
least a few laws at least coming to Orchard road without a stop at Tony Roma's for a FULL baby back.
Our first stop was at Mandarin Hotel to ask for the direction and to buy stamps for our 3rd Engineer/ Electrician. We found out that there is two Tony Roma's in Singapore, but only one at Orchard Road. It's close to the Orchard Hotel and it was a 7 minutes' walk from the Mandarin Hotel.
On the way back to Mandarin Hotel we stopped for a strawberry shake at Dairy Queen. We had to wait for about 1 hour before we got a taxi. This is always the same problem in Singapore and Kuala Lumpur. I can just imagine when going on a pub round, you are sober with a hangover force 9,1 before you reach the next pub. Can as well tell the driver to take you straight home.
Spanish volunteer in a taxi going to DOWN TOWN Singapore
In a taxi going to DOWN TOWN Singapore
In a taxi going to DOWN TOWN Singapore
In a taxi going to DOWN TOWN Singapore
In a taxi going to DOWN TOWN Singapore
Today this is Marina Bay Hotel or whatever the name is
At Sim Lim (or Lim Sim) to look for a camera
With all the "Hello, you're my friend" people at Sim Lim (or Lim Sim)
At Sim Lim (or Lim Sim) to look for a camera
With all the "Hello, you're my friend" people at Sim Lim (or Lim Sim)
On the way for dinner
At Tony Roma's
When we came back onboard I could not connect to the internet so I could not set up my new Skype phone. Well, never mind, I will go and chain myself to the refrigerator instead.
+++++++++++++++
Monday
th
of April 2006 and my Diet Drinks arrived around 10 o'clock and the whole crew got involved in getting the stuff onboard. They called from the gate and told us that there was diet Drinks waiting for us. No one knew why there was coming a soda delivery for us. But I heard them talking about it when I was in my cabin and I knew it must be my Diet Drinks that was delivered to the gate. Of course, I didn't say anything, I just went along to help them carry.
This was beyond comprehension, delivering Coca Cola and Pepsi to Rainbow Warrior, this must
obviously be a mistake. And one of the really big mistakes. Our Chief Officer was soon interrogating the delivery guy/ truck driver.
The driver knew foock all, he was just told to
deliver the Diet drinks to Rainbow Warrior at this address.
- But we don't drink Coca Cola!
- I don't know, I have this address!
- We are Greenpeace and we don't drink Coke!
Now I had to step in and I told them that I had ordered the sodas and they looked at me like something the cat had dragged in. They gave me the full song and dance about a Coke factory in India. But isn't that the fault of the Indian government allowing a factory to destroy the environment, like all the factories in India.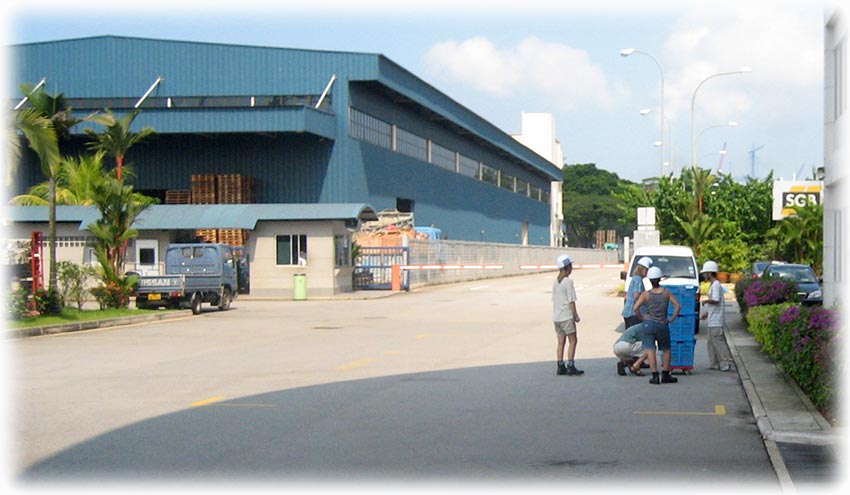 My Diet Drinks are arriving and I keep myself in the back
They still don't understand where all the Diet Drinks come from
The Chief Officer really pestered the delivery guy. Didn't he understand that this was Rainbow Warrior and that no one liked Coca Cola here?
They still don't understand where all the Diet Drinks and why it was delivered to Rainbow Warrior
My diet drink all over the jetty
My Diet Drinks were soon on board and I spent the rest of the day preparing and correcting our charts for the trip to Italy. We had a break for Survival Suit training at 1300. When we were ready I returned to my charts.
Our provision came just before 4 o'clock and we were busy carry and our dinner was delayed. I really wanted to go ashore, but I was on watch between 2000 and 2200. Well, I need to save
money and we are leaving 09:00 tomorrow morning.
Captain offered to cover for me, but it's an early morning tomorrow. Hmm, I wished it had been Saturday again. I spent the evening doing safety rounds onboard. I also called with my new Skype phone connected to my laptop.
It was a disappointment, Call 10 hours for 10€ and blah -blah - bla. Yes, it sounded all good when reading about it. But I only had 3€ left when I had called 40 minutes. Price only 0.0000000000000000000000001€ per minute. Yes, it sounded great when I signed up for Skype, tot good to be true. Well, this must have been the price for calling to Albania on even days in odd weeks because my 10€ disappeared before I had a chance to say hey, OK OK, I had time to say hey.
But they could not hear me saying hey. But it's for free when calling to another computer. I spent 10€ for airtime + 60 Singapore$ for the phone.
For that money I could have spent many minutes on a real phone and I would have been able to hear what they said. But I must say that it was much cheaper than going ashore drinking myself
retarded, I spent 900 Singapore Dollars last Saturday. One drink (it must have been the smallest drinks in the world) cost 20 or 21 Scooby Dollar.
A third of the price for the drinks and easy access to taxi and Singapore would have been the best city in the world. And they have ample room to play on with the prices on the drinks.
21 Dollars for a glass of nothing is a way bit expensive.
But it's time to leave for this time, but I will soon be back.
This time we will remember the three beautiful girls from the Disco
on Westin Stamford. I'm in love again, but we're used to this by now, and I can agree with you that it's getting a little boring by now. But don't rush off jump in front of a bus now, it will not happen again. Hmm, well, anyway, not before Italy anyway. But as we use to say at www.aladdin.st: We
see what happens! Maybe there will be no time to get love sick, maybe I'm expected to climb a funnel or chain myself to a dumpster.
I'm off to bed and next upload will most likely be in the middle of June. But we never know where we stop on the way so make sure that you come back and look for updates.
March 2014 and I will upload this page with new pictures, plus all the original pictures from back in 2006. Back then we had to think about file size so the pictures were small size only. But now I need to split this page in 2 because of all the new pictures. We will depart from Singapore tomorrow so
click the link for more adventures on board Rainbow Warrior
.

OK, it has come to my knowledge that we have senior citizens visiting my web page. How hard can it
be? So it's not very easy for them to see the blue coloured links to the next page.

Jiffy (also jiff)


noun [in SING.] informal a moment: we'll be back in a jiffy.

ORIGIN late 18th cent.: of unknown origin.

So as you understand, in a jiff pretty much depends on your internet.

So I put a "Next" button here and I hope that there isn't any problem to understand how to use that one. So just CLICK the "Next" button on your left hand side and you will be on the next page in a jiff!
Marunong ka mag-tagalog? Walang problema! Magpunta sa kabilang pahina pindutin ang "NEXT" button sa itaas


Faites vous parlez le français? Pas de problème! Pour arriver à la page suivante faites s'il vous plaît un déclic le bouton "Next" ci-dessus!


Haga usted dice el español? No hay problema! Ver la siguiente página sólo hacer clic el botón "Next" encima!


Farla parla l'italiano? Non problemi! Per vedere la prossima pagina lo scatto per favore giusto Il bottone "Next" sopra


Sprechen sie Deutsch! Kein problem! Wenn Sie die folgende Seite sehen wollen gerade klicken der Knopf "Next" oben!


คุณพูดภาษาไทยได้ไหม ไม่มีปัญหา ถ้าคุณต้องการไปหน้าถัดไป ให้กดปุ่ม "Next" ข้างบนนี้


Вы говорите по-русски? NJET PROBLEMA! Просто нажмите синюю кнопку "Next" с левой стороны и Вы моментально переместитесь на следующую страницу!


E ni Svenskar och inte förstår Engelska så ska ni skämmas. J och Björn, med det menar jag inte att alla mina stavfel ska ältas varje gång vi träffas.


Well, the flag of Skåne, just a BONUS flag.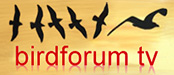 You are visitor no.
To www.aladdin.st since December 2005
Visitors from different countries since 26th of September 2011