Wednesday 15th of May 2019 and I had tea and oatmeal in my room before I left around 4 thirty in the morning. My plan is to start at Mörbylånga some 20 minutes or so away from Hotel Skansen and Färjestaden. Driving south and I end up in Mörbylånga and it was not all that easy to find the area. Well, to find the area was easy but it took a while to realise that it was the birding area.


I park on a lawn, but there is a P sign so I guess I can park here. And I have not seen any police since I came to Sweden. Yes, one police car. Same last year, I drove 6500 km last summer and I spotted one police car, in Fagersta. Passing in front of me in an intersection.

And this year, I saw a police car at exactly the same place, maybe even the very same police car. So I guess I can park, P sign or not as it is highly unlikely for any police to show up.

Getting out of the car and I see a Coot looking to be building a nest. I walk around the ponds, maybe 10 meters below the walk paths and it is hard to see the birds. But I walk past a picnic table located at the water front and I walk down to the table.


The picnic table must offer the best view over one of the lakes. Open view and I had a Red-necked Grebe couple building a nest 15 meters from the table and I could get some bird pictures. One of the birds was sitting on the nest, most likely on eggs and the other bird brought nesting material to improve the nest.

I like the Red-necked Grebes, a beautiful bird and they look very funny bringing long sticks to their nest. Same as the Red-necked Grebes I spotted building nest at Naturum Lake Hornborga.



I left the picnic area and I didn´t see any more birds. I had seen two Common Buzzards hoovering over the ponds, but no pictures. No bird pictures but it had been a nice morning walking around the ponds. But I will be back next time I´m on Öland.

My eBird checklist from Sugar Mill Area in Mörbylånga, click HERE

I left Mörbylånga behind driving towards road #136. Next stop will be site #15 on Visit Öland´s webpage. It is about 20 minutes to drive from Mörbylånga. Reaching Kastlösa and I spot a male Common Pheasant at the side of the road.

I stopped and I managed to get a picture. The pheasant disappeared when I stopped be the bird came back to have a look when I played the pheasant sound and I got my picture.


Happy when I left the pheasant behind driving north and it was soon time to leave the road driving to Penåsa. And the road was full of cattle so it was a wee bit of waiting here and there for the cattle to move from the road.

It was fun with the cattle and as I was in no hurry I enjoyed driving among the cattle.




Clearing the cattle leaving them behind and I drove slowly looking out for birds along the road. It is a beautiful area and you have a really god view over "alvaret"




I was driving along the road looking for the railway embankment and I was soon realizing that I was driving on top of the embankment. I continued and I reached a parking area and a boom. Not possible to drive any longer and I realised that I had reached the nature reserve. And it was confirmed when I got out of the car and I could read the information boards.


I walked on the embankment towards east when I arrived to the old disused train station. Now a ruin and turned in to a rest area with restroom and BBQ area. I left the embankment and I walked across the rest area and I entered a trail going through the forest. I could hear a lot of birds, but I didn´t see any birds until I got out from the forest on the other side.

The bridge to the old ruin village was, well, I was for sure not going to walk out on the bridge and I walked back towards the embankment to walk back to the car.

I spotted a female European Pied Flycatcher in the bushes and when I moved in closer for pictures there was one Willow Warbler entertaining me flying around in the bushes singing for me. And I managed to get a few pictures of the warbler before the bird disappeared.












Back on the railway embankment and I walked back to the car and I could hear a woodpecker and some other birds, but no more pictures. Well, as no surprise, there was a White Wagtail at the parking that I got on picture.

Back at the car and I was happy with my walk around the area. Willow Warbler and a flycatcher, could of course have been more. But it was OK and I was happy when I left Penåsa. I will be back next time on Öland.

My eBird checklist from Penåsa, click HERE

Passing Kastlösa and I spot pheasants again, 1 male and 2 female and this time I get a picture of one of the females. So I was happy, now I have managed to get pictures of both the male and female during my stay in Sweden. Of course, if I get the opportunity there will be more pictures, but I will not spent much time looking for pheasants again and I can concentrate on new birds.



Next stop will be Görans dämme, #16 on the top 20 list. I drove along the road when I spotted the exit for Görans dämme between some farm buildings.



It is a small gravel road to reach the parking around 9 o´clock in the morning. And I could not see any signs of Görans dämme from the parking. And the horizon was black and I didn´t want to walk away too far with my camera if it starts to rain.

So I left driving towards Ottenby and I will be back if the weather will be better.





I parked the car and I passed several bird watchers walking to the lighthouse. People was looking in to one of the gardens as there was a Rose finch. But I never spotted the Rose finch. I was told that there was a Bluethroat behind the Naturum.

WOW! I went to check out the area immediately. There were many people at the lighthouse today. Someone had sighted a rare artic cormorant or something so people was here to look for the bird. The cormorants are very far away so they had huge binoculars trying to find the bird with the other cormorants.

I lost interest when I heard that the bird was so far away. I went to the outdoor eating area behind Naturum and I was spotting the Bluethroat immediately. There was also one Lesser Whitethroat behind Naturum









I walked around the area trying to get a glimpse of the Rose finch and the Grasshopper Warbler. No luck and I went back to the car. I left Ottenby driving through the gate, immediately right and I passed another gate.

You have to stop and open the gate then close it again when you have passed the gate. Driving towards east for 200 meters after the gate and you reach the parking lot. From here you will have to walk. You walk through the forest and I walked towards the east coast.

I walked past a Robin sitting on a trunk. A wee bit too far away for any good pictures. I spotted a black and white bird further down the path and when I came closer I discovered that it was a European Pied Flycatcher / Svartvit flugsnappare



Coming down to the bird watching tower and I spotted a Collared Flycatcher pair. The male was very scared, but as I had found out many times before. The female birds seems to be less scared and I could get a few pictures of the female.

There was also Warblers in the trees but I never got any good pictures. I was sitting down waiting for the male flycatcher, but this bird stayed well clear of the camera range. But I will
hopefully get a chance to see the bird again. Well, maybe not the same bird, but there is a Collared Flycatcher nesting at Beijershamn and my plan is to go there again.






I heard noises from a woodpecker in the forest and I could see the bird in a tree. I sneaked in to the forest and I could see the woodpecker with the head in a hole in the tree. And the bird was munching on something. I got closer and I could see the bird with a big insect in the bill.

The bird was up to some mischiefs. Head in the hole and then the woodpecker took off landing on
a branch 2 or 3 meters from the hole. And you could see that the bird was sneaking on something looking in sly at the hole.

Back to the hole and potting around and back to the branch trying to look busy with something else. Then suddenly, two Nuthatches was starting to fight with the woodpecker. I had found a trunk on the ground and I was sitting there watching the woodpecker and the Nuthatches and they put on a real show.





I walked back to the car very happy with my day at Ottenby Area at Ölands Södra Udde. I will do two more stops today. And my next stop is at Petgärde Swamp to see if I can see the Eurasian Penduline Tit again. I was not happy with my picture from last time.

My eBird checklist from Ottenby area - 15 May 2019, click HERE

So I had to shot across the island as I will go to the north part of Öland. I have many pictures of the Common Pheasant now so I was not disappointed with the picture I took of a pheasant I passed on my way north. But it was beautiful with the colourful bird with the yellow flowers.


Second time at Petgärde Swamp and it was no problem to find the place. It was getting late and I was in a hurry as I will continue north to Högby Harbour to look for the ruffs.



06. Petgärde träsk (Swamp)



Walking towards the bird watching tower and I spent some time in the forest to look for the Eurasian Penduline Tit. No sign of any Eurasian Penduline Tit and the only picture I got was of a Willow Warbler, maybe the same as I spotted here the last time.

I never went up in the bird watching tower so my checklist only contains 3 birds. And none of them was the Eurasian Penduline Tit. But I got a nice constitutional out of the visit.



The weather had been, well, not bad, but gloom and grey all day long and I missed Görans dämme and I never bothered to go have a look at the Long-eared owl. And I was in a hurry to get to my next stop Högby Harbour. Walking back to the car and I left the swamp behind.

My eBird checklist from Petgärde träsk (Swamp) - 15 May 2019, click HERE

The weather was not improving during my drive north and I was worried that it would be a waste of time to go to Högby Harbour.



04. Högby hamn / Högby Harbour



And it was very windy and cold when I parked at Högby Harbour. Walking out towards the beach and I met another bird watcher that was leaving. He was there to look for a special tern and he gave me a tip about some nesting Terns and where to try to hide not to scare them away.

Walking by the harbour and there were a few birds, but no good pictures. And the ruff took off as soon as they could sense me coming. But I spotted an Arctic Tern on nest.



Not much pictures this evening, it was blowing cold and I tried with the Arctic Tern but I was soon on my way back to the car hoping for better weather tomorrow. And this was my last stop for today and it will be another day with 14 hours on the road.

I will be back in Högby Harbour when the weather i snice because it is an excellent bird watching area.

My eBird checklist from Högby hamn / Högby Harbour - 15 May 2019, click HERE

I was back at Hotel Skansen in Färjestaden 14 hours after leaving this morning and I stopped at the restaurant for dinner. I should have had oatmeal in my room, but I was hungry so I stopped in the restaurant. Looking at the menu and it is all kinds of strange things and potato with strange names, nothing for me.
- If I order from the child menu, double, can I order from the child menu then? I asked
- No problem

So I had meatballs with mashed potato and pancakes for dinner.



Back in my room and I felt asleep immediately with my alarm set to go off at 3 thirty in the morning. Click HERE to find out if I see any birds.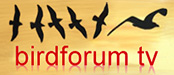 You are visitor no.
To www.aladdin.st since December 2005
Visitors from different countries since 26th of September 2011