The spotted Redshank (Tringa erythropus) is a wader (shorebird) in the large bird family Scolopacidae. The genus name Tringa is the New Latin name given to the Green Sandpiper by Aldrovandus in 1599 based on Ancient Greek trungas, a thrush-sized, white-rumped, tail-bobbing wading bird mentioned by Aristotle. The specific erythropus is from Ancient Greek eruthros, "red", and pous, "foot".

It breeds across northern Scandinavia and northern Asia and migrates south to the Mediterranean, the southern British Isles, France, tropical Africa, and tropical Asia for the winter. It is an occasional vagrant to Australia and North America.

Habitat and range
The spotted Redshank breeds in the Arctic across much of Eurasia, from Lapland in the west to Chukotskaya in the east.



Range map from www.oiseaux.net



Taxonomy
The spotted Redshank was described by German zoologist Peter Simon Pallas in 1764 and given the binomial name Scolopax erythropus. It is a monotypic species, with no recognised subspecies. Taxonomically, it forms a close-knit group with several other large Tringa species, with molecular sequencing showing it to be a sister clade to that containing the greater yellowlegs and the common greenshank.

Description
This is a large wader (shorebird), measuring 29–31 cm long,[nb 1] with a wingspan of 61–67 cm and a weight ranging from 121 to 205 g. It is black in breeding plumage, and very pale in winter. It has a red legs and bill, and shows a white oval on the back in flight.

Juveniles are grey-brown finely speckled white above, and have pale, finely barred underparts. Adults moult completely between July and October. In spring, the body plumage is moulted between March and May. Juveniles have a partial moult between August and February. The call is a creaking whistle teu-it (somewhat similar to the call of a roseate tern), the alarm call a kyip-kyip-kyip.



Length: 29 - 33
Wingspan: 61 - 67 cm
Weight: 121 - 205 g
Longevity: 6 years

Distinctive Feature


•

Similar Species


• Can be told from winter-plumaged Common Redshank by the obvious white supercilium (Eyebrow)

From opus at www.birdforum.net the forum for wild birds and birding.

Female / Male / Juvenile


•

From opus at www.birdforum.net the forum for wild birds and birding.



Spotted Redshank in Breeding Plumage

Laem Pak Bia, Phetchaburi, Thailand - May 2020




Listen to the Spotted Redshank





Behaviour

Food and feeding
Like most waders, it feeds on small invertebrates.

Breeding
It nests on open boggy taiga, laying four eggs in a ground scrape. For breeding the bird moults to a black to dark grey with white spots. During breeding plumage the legs also turn a dark grey. See image alongside.

Conservation and threats
The spotted Redshank is one of the species to which the Agreement on the Conservation of African-Eurasian Migratory Waterbirds (AEWA) applies.



Conservation status
IUCN Red List
of Threatened Species. IUCN. 2015: e.T22693207A67217485.
doi:10.2305/IUCN.UK.2015-4.RLTS.T22693207A67217485.en. Retrieved 5 July 2016.
From Wikipedia, the free encyclopedia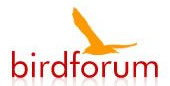 Sighted: (Date of first photo that I could use) 12th of March 2016
Location: Laem Pak Bia Salt Pans

Visit Nick Upton at www.thaibirding.com for HOT birding tips for sites around Bangkok and Thailand. There are reviews of the birding sites with maps and information.

And if you like Nick Upton's web page you will also like www.norththailandbirding.com I have used this page together with Nick Upton's page when planning my birding tours. Excellent reviews and information about the birding sites.

I also got the Thai names of the birds from www.norththailandbirding.com. There is a bird check list with all the names in English and Thai. And of course also the Scientific Name. Down load the birdlist in Microsoft Excel format at www.norththailandbirding.com Or down load the Excel sheet by clicking HERE

And my new aid, maybe, and I say maybe the best aid. I brought my mobile phone as my SIM card have stopped working and I tried to get it to work again so I can use the internet. Thus I had my phone in my pocket on my first game drive in Jim Corbett National Park.

We saw a bird and I asked my Guide and the driver if they had a pen and a paper as I had forgot my pen and paper in my room. I remembered my LG phone and I recorded the name. And thus I will always bring my phone. Writing the name in the car and I have found more than once that it can be hard to read what I had wrote when I'm back in my room.

So now I always have my mobile in my pocket and it has been a great help. And from November 2018 I use eBird. Bird watching in U.A.E and Oman and my guide in Dubai recommended eBird and I have used the app since then and I note every bird I can identify in my eBird app.


Spotted Redshank / นกทะเลขาแดงลายจุด - 12th of March 2016 - Laem Pak Bia Salt Pans
Spotted Redshank / นกทะเลขาแดงลายจุด - 12th of March 2016 - Laem Pak Bia Salt Pans
Spotted Redshank / นกทะเลขาแดงลายจุด - 1 May 2020 - Laem Pak Bia Salt Pans




PLEASE! If I have made any mistakes identifying any bird, PLEASE let me know on my guestbook



You are visitor no.
To www.aladdin.st since December 2005
Visitors from different countries since 26th of September 2011