PLEASE! If you see any mistakes, I'm 100% sure that I have wrongly identified some birds.
So please let me know on my guestbook at the bottom of the page
The Nordmann's Greenshank or Spotted Greenshank (Tringa guttifer) is a wader in the large family Scolopacidae, the typical waders.

Distribution
The Nordmann's greenshank breeds in eastern Russia along the south-western and northern coasts of the Sea of Okhotsk and on Sakhalin Island. Its non-breeding range is not fully understood, but significant numbers have been recorded in South Korea, mainland China, Hong Kong (China), and Taiwan on passage, and in Bangladesh, Thailand, Cambodia, Vietnam and Peninsular Malaysia in winter.

It has also been recorded on passage or in winter in Japan, North Korea, India, Sri Lanka, Myanmar (which may prove to be an important part of its wintering range), Singapore, the Philippines and Indonesia. There are unconfirmed records from Nepal and Guam (to US). It probably has a population of 500-1,000 individuals.



Range map from www.oiseaux.net - Ornithological Portal Oiseaux.net

www.oiseaux.net is one of those MUST visit pages if you're in to bird watching. You can find just about everything there



Description
It is a medium-sized sandpiper, 29–32 cm long, with a slightly upturned, bicoloured bill and shortish yellow legs. Breeding adults are boldly marked, with whitish spots and spangling on blackish upperside, heavily streaked head and upper neck, broad blackish crescentic spots on lower neck and breast and darker lores

Taxonomy
It is fairly aberrant and was formerly placed in the monotypic genus Pseudototanus. It is an endangered species, and was not available for molecular analyses in Pereira & Baker's study (2005) of the genus Tringa. It appears closest overall to the semipalmata-flavipes and the stagnatilis-totanus-glareola groups, though it also has some similarities to the greater yellowlegs and Common Greenshank.



Listen to the Nordmann's Greenshank




Remarks from the Recordist


The three "whock" calls are NG's. Bird at first approx. 70m away, then flying off and calls from progressively further away.


Conservation status
IUCN Red List
of Threatened Species. Version 2013.2.
International Union for Conservation of Nature. Retrieved 26 November 2013.
From Wikipedia, the free encyclopedia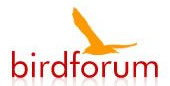 Sighted: (Date of first photo that I could use) 12th of March 2016
Location: At the abandoned building in Laem Pak Bia

Visit Nick Upton at www.thaibirding.com for HOT birding tips for sites around Bangkok and Thailand. There are reviews of the birding sites with maps and information.

And if you like Nick Upton's web page you will also like www.norththailandbirding.com I have used this page together with Nick Upton's page when planning my birding tours. Excellent reviews and information about the birding sites.

I also got the Thai names of the birds from www.norththailandbirding.com. There is a bird check list with all the names in English and Thai. And of course also the Scientific Name. Down load the birdlist in Microsoft Excel format at www.norththailandbirding.com Or down load the Excel sheet by clicking HERE

And my new aid, maybe, and I say maybe the best aid. I brought my mobile phone as my SIM card have stopped working and I tried to get it to work again so I can use the internet. Thus I had my phone in my pocket on my first game drive in Jim Corbett National Park.

We saw a bird and I asked my Guide and the driver if they had a pen and a paper as I had forgot my pen and paper in my room. I remembered my LG phone and I recorded the name. And thus I will always bring my phone. Writing the name in the car and I have found more than once that it can be hard to read what I had wrote when I'm back in my room.

So now I always have my mobile in my pocket and it has been a great help. And from November 2018 I use eBird. Bird watching in U.A.E and Oman and my guide in Dubai recommended eBird and I have used the app since then and I note every bird I can identify in my eBird app.


Nordmann's greenshank - นกทะเลขาเขียวลายจุด




PLEASE! If I have made any mistakes identifying any bird, PLEASE let me know on my guestbook



You are visitor no.
To www.aladdin.st since December 2005
Visitors from different countries since 26th of September 2011