The Little Tern (Sternula albifrons), called Småtärna in Skåne, is a seabird of the family Laridae. It was formerly placed into the genus Sterna, which now is restricted to the large white terns.

The Little Tern became protected back in 1912 and this was the first bird that become protected in Sweden.

The genus name is a diminutive of Sterna, "tern". The specific albifrons is from Latin albus, "white", and "frons", forehead. The former North American (S. a. antillarum) and Red Sea S. a. saundersi subspecies are now considered to be separate species, the least tern (Sternula antillarum) and Saunders's tern (Sternula saundersi).

This bird breeds on the coasts and inland waterways of temperate and tropical Europe and Asia. It is strongly migratory, wintering in the subtropical and tropical oceans as far south as South Africa and Australia.

There are three subspecies, the nominate albifrons occurring in Europe to North Africa and western Asia; guineae of western and central Africa; and sinensis of East Asia and the north and east coasts of Australia.



Range map from www.oiseaux.net - Ornithological Portal Oiseaux.net

www.oiseaux.net is one of those MUST visit pages if you're in to bird watching. You can find just about everything there



The little tern breeds in colonies on gravel or shingle coasts and islands. It lays two to four eggs on the ground. Like all white terns, it is defensive of its nest and young and will attack intruders.


Egg, Collection Museum Wiesbaden

By Klaus Rassinger und Gerhard Cammerer, Museum Wiesbaden - Own work,
CC BY-SA 3.0, https://commons.wikimedia.org/w/index.php?curid=37638904



Like most other white terns, the little tern feeds by plunge-diving for fish, usually from saline environments. The offering of fish by the male to the female is part of the courtship display.

This is a small tern, 21–25 cm long with a 41–47 cm wingspan. It is not likely to be confused with other species, apart from fairy tern and Saunders's tern, because of its size and white forehead in breeding plumage.

Its thin sharp bill is yellow with a black tip and its legs are also yellow. In winter, the forehead is more extensively white, the bill is black and the legs duller. The call is a loud and distinctive creaking noise.

The little tern was described by the German naturalist Peter Simon Pallas in 1764 and given the binomial name Sterna albifrons.


Length:
21-25 cm
Wingspan:
41-47 cm
Weight:
47-63 g
Longevity:
21 Years

Distinctive Feature

•

Similar Species

•

From opus at www.birdforum.net
Listen to the Little Tern
Remarks from the Recordist


Calls of a bird sitting on the ground, sometimes (like from 0:16) complemented by harsher calls of birds flying and hunting nearby


Remarks from the Recordist


Recorded with my ZOOM H5 Handy recorder. High Pass Filter with Audacity applied

3 birds fishing making flight sound and splash sounds. I made a lot of recordings until I got it and it was, well, better than nothing


Remarks from the Recordist


Calls of an adult bird approaching with a fish to the nest with a hatched chick




Populations on European rivers
At the beginning of the 19th century the little tern was a common bird of European shores, rivers and wetlands, but in the 20th century populations of coastal areas decreased because of habitat loss, pollution and human disturbance.

The loss of inland populations has been even more severe, since due to dams, river regulation and sediment extraction it has lost most of its former habitats. The Little Tern population has declined or become extinct in many European countries, and former breeding places on large rivers like the Danube, Elbe and Rhine ceased. Nowadays, only few river systems in Europe possess suitable habitats;
• the Loire/Allier in France
• the Vistula/Odra in Poland
• the Po/Ticino in Italy
• the Daugava in Latvia
• the Nemunas in Lithuania
• the Sava in Croatia
• the Drava in Hungary and Croatia

The status of the little tern on the rivers Tagus and lower Danube is uncertain.

The Drava population is one of the most threatened. Old fashioned water management practices, including river regulation and sediment extraction, endanger the remaining pairs. Only 15 pairs still breed on extensive sand or gravel banks along the border between Hungary and Croatia.

The WWF and its partners are involved in working for the protection of this bird and this unique European river ecosystem. The little tern is one of the species to which the Agreement on the Conservation of African-Eurasian Migratory Waterbirds (AEWA) applies.



Conservation status
The
IUCN Red List
of Threatened Species. IUCN. 2016: e.T22694656A86737634.
doi:10.2305/IUCN.UK.2016-3.RLTS.T22694656A86737634.en. Retrieved 14 January 2018.
From Wikipedia, the free encyclopedia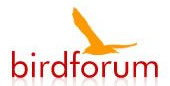 Sighted: (Date of first photo that I could use) 30th of July 2019
Location: Map Ta Put port entrance

Visit Nick Upton at www.thaibirding.com for HOT birding tips for sites around Bangkok and Thailand. There are reviews of the birding sites with maps and information.

And if you like Nick Upton's web page you will also like www.norththailandbirding.com I have used this page together with Nick Upton's page when planning my birding tours. Excellent reviews and information about the birding sites.

I also got the Thai names of the birds from www.norththailandbirding.com. There is a bird check list with all the names in English and Thai. And of course also the Scientific Name. Down load the birdlist in Microsoft Excel format at www.norththailandbirding.com Or down load the Excel sheet by clicking HERE

And my new aid, maybe, and I say maybe the best aid. I brought my mobile phone as my SIM card have stopped working and I tried to get it to work again so I can use the internet. Thus I had my phone in my pocket on my first game drive in Jim Corbett National Park.

We saw a bird and I asked my Guide and the driver if they had a pen and a paper as I had forgot my pen and paper in my room. I remembered my LG phone and I recorded the name. And thus I will always bring my phone. Writing the name in the car and I have found more than once that it can be hard to read what I had wrote when I'm back in my room.

So now I always have my mobile in my pocket and it has been a great help. And from November 2018 I use eBird. Bird watching in U.A.E and Oman and my guide in Dubai recommended eBird and I have used the app since then and I note every bird I can identify in my eBird app. And from November 2018 I use eBird. Bird watching in U.A.E and Oman and my guide in Dubai recommended eBird and I have used the app since then and I note every bird I can identify in my eBird app.


Little Tern / นกนางนวลแกลบเล็ก - 20 February 2016 - Map Ta Put port entrance
Little Tern / นกนางนวลแกลบเล็ก - 20 February 2016 - Map Ta Put port entrance
Little Tern / นกนางนวลแกลบเล็ก - 20 February 2016 - Map Ta Put port entrance
Little Tern / นกนางนวลแกลบเล็ก - 20 April 2020 - Moo Ban Pramong / Khok Kham




PLEASE! If I have made any mistakes identifying any bird, PLEASE let me know on my guestbook



You are visitor no.
To www.aladdin.st since December 2005
Visitors from different countries since 26th of September 2011