PLEASE! If you see any mistakes, I'm 100% sure that I have wrongly identified some birds.
So please let me know on my guestbook at the bottom of the page
Thanks to johnallcock at Birdforum for confirming the ID.

Forum thread HERE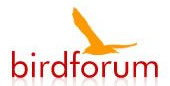 The Cinnamon Bittern or Chestnut Bittern (Ixobrychus cinnamomeus) is a small Old World bittern, breeding in tropical and subtropical Asia from India east to China and Indonesia. It is mainly resident, but some northern birds migrate short distances.

Distribution
The species has an extremely large range throughout Asia; there are breeding populations from India to Indonesia. Vagrants have been in Micronesia, the Seychelles and Afghanistan, among other locations. Global population estimates are uncertain and range from 130,000 to 2,000,000 individuals.



Range map from www.oiseaux.net - Ornithological Portal Oiseaux.net

www.oiseaux.net is one of those MUST visit pages if you're in to bird watching. You can find just about everything there



Description
This is a small species at 41 cm length, though it is one of the larger Ixobrychus bitterns. Possessing a short neck and longish bill, the male is uniformly cinnamon above and buff below. The female is similar but her back and crown are brown, and the juvenile is like the female but heavily streaked brown below.

When surprised on its nest or concerned, it assumes the characteristic attitude of bitterns, termed the on-guard. The neck is stretched perpendicularly, bill pointing skyward, while the bird freezes and becomes very hard to see among the surrounding reeds.



Length: 41cm
Wingspan:
Weight:
Longevity:

Distinctive Feature


•

Similar Species


From opus at www.birdforum.net the forum for wild birds and birding.

Female / Male / Juvenile


• Female: Brown back and crown

• Juvenile: similar to female but heavily streaked brown underparts

From opus at www.birdforum.net the forum for wild birds and birding.





Listen to the Cinnamon Bittern




Ecology
The cinnamon bittern breeds in reed beds, nesting on platforms of reeds in shrubs. Four to six eggs are laid. The species can be difficult to see, given their skulking lifestyle and reed bed habitat, but tend to emerge at dusk, when they can be seen creeping almost cat-like in search of frogs. Cinnamon bitterns feed on insects, fish and amphibians.



Conservation status
From Wikipedia, the free encyclopedia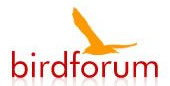 Sighted: (Date of first photo that I could use) 11 December 2020
Location: Greater Bongkot North Field, Gulf of Thailand




05:45 and I spot this bird at arrival to Greater Bongkot North Field. Pitch dark but deck illuminated by flood lights giving a yellow light. I instantly ID the bird as a Yellow Bittern. When the bird turn I am not so sure any more, well, I am pretty sure it is not a Yellow Bittern. Consulting my book that I now have got from my home in Bangkok and I ID the bird as a Cinnamon Bittern.

First picture and it look white on the top throat. Black feathers and it look like the Cinnamon bittern in my book. But the yellow light is very confusing. 2 original pictures and 2 colour edited pictures attached.

Pitch dark so I had to use a crazy ISO speed so the pictures are very poor

When I see the front of the bird it has one black stripe on the breast. My book have no front picture of the Cinnamon Bittern but it looks to be darker on the front of the breast. Thanks to johnallcock at Birdforum for confirming the ID.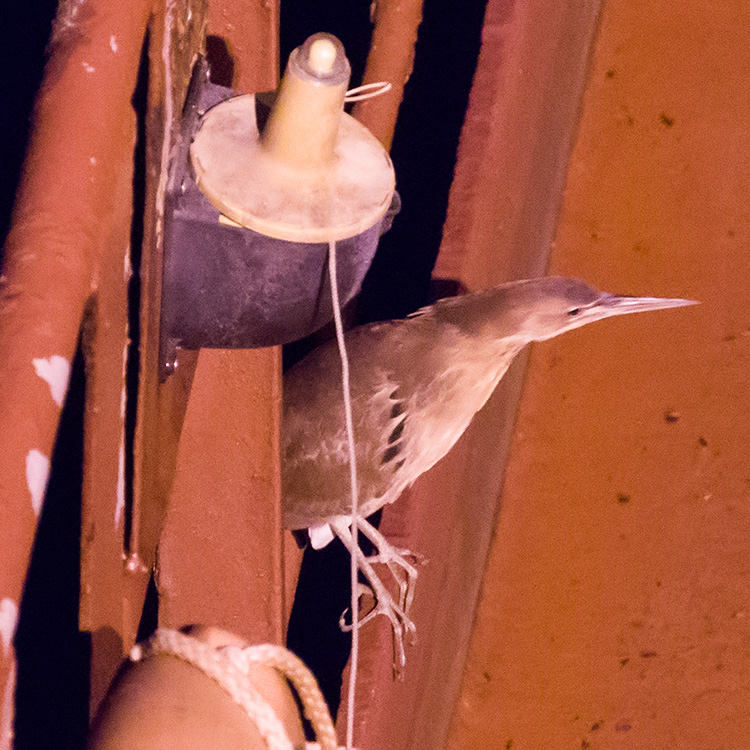 Cinnamon Bittern, นกยางไฟธรรมดา
Greater Bongkot North Field, Gulf of Thailand - 11 December 2020




PLEASE! If I have made any mistakes identifying any bird, PLEASE let me know on my guestbook



You are visitor no.
To www.aladdin.st since December 2005
Visitors from different countries since 26th of September 2011