PLEASE! If you see any mistakes, I'm 100% sure that I have wrongly identified some birds.
So please let me know on my guestbook at the bottom of the page
The brown prinia (Prinia polychroa) is a species of bird in the Cisticolidae family. It is found in Cambodia, China, Indonesia, Laos, Myanmar, Taiwan, Thailand, and Vietnam. Its natural habitat is subtropical or tropical dry forests.



Range map from www.oiseaux.net - Ornithological Portal Oiseaux.net
www.oiseaux.net is one of those MUST visit pages if you're in to bird watching. You can find just about everything there
Listen to the Brown Prinia
Remarks from the Recordist


Calling in a tea estate adjacent to the forest


Conservation status
IUCN Red List
of Threatened Species. Version 2013.2.
International Union for Conservation of Nature. Retrieved 26 November 2013.
From Wikipedia, the free encyclopedia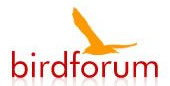 Sighted: (Date of first photo that I could use) 13th of February 2016
Location: Phetchaburi Rice Fields

Thank's to Nick Upton at www.thaibirding.com for HOT birding tip. His web page is a ONE STOP for everything you need for bird watching in Thailand. There are reviews of the birding sites with maps and information.

And if you like Nick Upton's web page you will also like www.norththailandbirding.com I have used this page together with Nick Upton's page when planning my birding tours. Excellent reviews and information about the birding sites.

I also got the Thai names of the birds from www.norththailandbirding.com. There is a bird check list with all the names in English and Thai. And of course also the Scientific Name. Down load the birdlist in Microsoft Excel format at www.norththailandbirding.com Or down load the Excel sheet by clicking HERE

I have had most help from my friend, the bird pal I met at Suan Rot Fai. Sending pictures of birds I have not been able to identify to him via Line. 3 minutes later he and he have managed to identify most of the birds I have had problems with. THANKS! Visit his web page m☥lever for his beautiful pictures. His page seems to be down as per 2017! His page seems to be down!

And my new aid, maybe, and I say maybe the best aid. I brought my mobile phone as my SIM card have stopped working and I tried to get it to work again so I can use the internet. Thus I had my phone in my pocket on my first game drive in Jim Corbett National Park.

We saw a bird and I asked my Guide and the driver if they had a pen and a paper as I had forgot my pen and paper in my room. I remembered my LG phone and I recorded the name. And thus I will always bring my phone. Writing the name in the car and I have found more than once that it can be hard to read what I had wrote when I'm back in my room.

So now I always have my mobile in my pocket and it has been a great help. And from November 2018 I use eBird. Bird watching in U.A.E and Oman and my guide in Dubai recommended eBird and I have used the app since then and I note every bird I can identify in my eBird app.


Brown Prinia - นกกระจิบหญ้าสีน้ำตาล - 13 February 2016 - Phetchaburi Rice Fields




PLEASE! If I have made any mistakes identifying any bird, PLEASE let me know on my guestbook



You are visitor no.
To www.aladdin.st since December 2005
Visitors from different countries since 26th of September 2011