The citrine wagtail (Motacilla citreola) is a small songbird in the family Motacillidae.



Songbird


A songbird is a bird belonging to the clade Passeri of the perching birds (Passeriformes). Another name that is sometimes seen as a scientific or vernacular name is Oscines, from Latin oscen, "a songbird". This group contains 5,000 or so species found all over the world, in which the vocal organ typically is developed in such a way as to produce a diverse and elaborate bird song.

Songbirds form one of the two major lineages of extant perching birds, the other being the Tyranni which are most diverse in the Neotropics and absent from many parts of the world. The Tyranni have a simpler syrinx musculature, and while their vocalizations are often just as complex and striking as those of songbirds, they are altogether more mechanical sounding. There is a third perching bird lineage, the Acanthisitti from New Zealand, of which only two species remain alive today.

Some evidence suggests that songbirds evolved 50 million years ago in the part of Gondwana that later became India, Sri Lanka, Australia, New Zealand, New Guinea and Antarctica, before spreading around the world.


Distribution
This species breeds in north central Asia in wet meadows and tundra. It migrates in winter to South Asia, often to highland areas. Its range is expanding westwards, and it is a rare but increasing vagrant to western Europe. Vagrants seem to extend the migration rather than straying en route; in Bhutan for example, though along one of the species' migration flyways, the citrine wagtail has been recorded as an extremely rare passer-by rather than staying even for a few days or weeks.



Range map from www.oiseaux.net - Ornithological Portal Oiseaux.net

www.oiseaux.net is one of those MUST visit pages if you're in to bird watching. You can find just about everything there


Etymology
The term citrine refers to its yellowish colouration.

Taxonomy
Its systematics, phylogeny and taxonomy are subject of considerable debate in the early 21st century. This is because this bird forms a cryptic species complex with the eastern (M. tschutschensis ) and western yellow wagtail (M. flava). Which of the many taxa in this group should properly refer to which population is unlikely to be resolved in the immediate future.

Motacilla is the Latin name for the pied wagtail; although actually a diminutive of motare, " to move about", from medieval times it led to the misunderstanding of cilla as "tail". The specific citreola is Latin for "lemon yellow"

Description
It is a slender, 15.5–17 cm long bird, with the long, constantly wagging tail characteristic of the genus Motacilla. The adult male in breeding plumage is basically grey or black above, with white on the remiges, and bright yellow below and on the entire head except for the black nape. In winter plumage, its yellow underparts may be diluted by white, and the head is brownish with a yellowish supercilium. Females look generally like washed-out versions of males in winter plumage.

Ecology
It is an insectivorous bird of open country near water, such as wet meadows and bogs, and nests on the ground, laying 4–5 speckled eggs.



Listen to the Citrine Wagtail





Conservation status
IUCN Red List
of Threatened Species. Version 2013.2.
International Union for Conservation of Nature. Retrieved 26 November 2013.
From Wikipedia, the free encyclopedia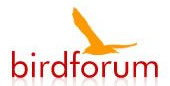 Sighted: (Date of first photo that I could use) 27 March 2018
Location: Bardiya/ Bardia National Park, Nepal


Citrine Wagtail - 27 March 2018 - Bardiya/ Bardia National Park, Nepal
Citrine Wagtail - 27 March 2018 - Bardiya/ Bardia National Park, Nepal
Citrine Wagtail - 27 March 2018 - Bardiya/ Bardia National Park, Nepal




PLEASE! If I have made any mistakes identifying any bird, PLEASE let me know on my guestbook



You are visitor no.
To www.aladdin.st since December 2005
Visitors from different countries since 26th of September 2011