The Pacific swallow (Hirundo tahitica) is a small passerine bird in the swallow family. It breeds in tropical southern Asia and the islands of the south Pacific. It is resident apart from some local seasonal movements.

This bird is associated with coasts, but is increasingly spreading to forested uplands. The hill swallow was formerly considered conspecific.

This species is a small swallow at 13 cm. It has a blue back with browner wings and tail, a red face and throat, and dusky underparts. It differs from the barn swallow and the closely related Welcome Swallow in its shorter and less forked tail.

The Pacific swallow builds a neat cup-shaped nest, constructed with mud pellets collected in the beak, under a cliff ledge or on a man-made structures such as a building, bridge or tunnel. The nest is lined with softer material, and the clutch is two to three eggs.

It is similar in behaviour to other aerial insectivores, such as other swallows and the unrelated swifts. It is a fast flyer and feeds on insects, especially flies, while airborne.



Range map from www.oiseaux.net - Ornithological Portal Oiseaux.net
www.oiseaux.net is one of those MUST visit pages if you're in to bird watching. You can find just about everything there
Length: 13 cm
Wingspan:
Weight: 11 à 15 g
Longevity:
Distinctive Feature


•
Similar Species


• Similar to Barn Swallow and Welcome Swallow but is shorter and the tail is less forked. Especially compared to Barn Swallow, the lack of dark blue breast band and the presence of dusky flanks are useful (although east Asian Barn Swallow has less extensive breast band than some other subspecies).

From opus at www.birdforum.net
Female / Male / Juvenile


• Sexes similar. Juveniles are browner.

From opus at www.birdforum.net
Welcome Swallow - Red breast band
New Zealand - October 2017
Barn Swallow - Blue breast band
Finland - July 2018
Pacific Swallow - Red breast
Thailand - July 2020
Listen to the Pacific swallow
Conservation status
International Union for Conservation of Nature. Retrieved 26 November 2013.
From Wikipedia, the free encyclopedia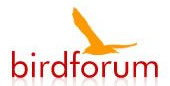 Sighted: (Date of first photo that I could use) 25 June 2017
Location: Kemensah Valley, Kuala Lumpur

Barn Swallow and the Pacific Swallow is almost identical.
The Barn Swallow have a blue/ black chest band and chest nut above the blue/ blak chest band. The Pacific swallow have an chestnut chest band and chest nut coloured above the chest band


Pacific swallow / นกนางแอ่นแปซิฟิค - 25 June 2017 - Kemensah Valley, Kuala Lumpur, Malaysia
Pacific swallow / นกนางแอ่นแปซิฟิค - 25 June 2017 - Kemensah Valley, Kuala Lumpur, Malaysia




PLEASE! If I have made any mistakes identifying any bird, PLEASE let me know on my guestbook



You are visitor no.
To www.aladdin.st since December 2005
Visitors from different countries since 26th of September 2011