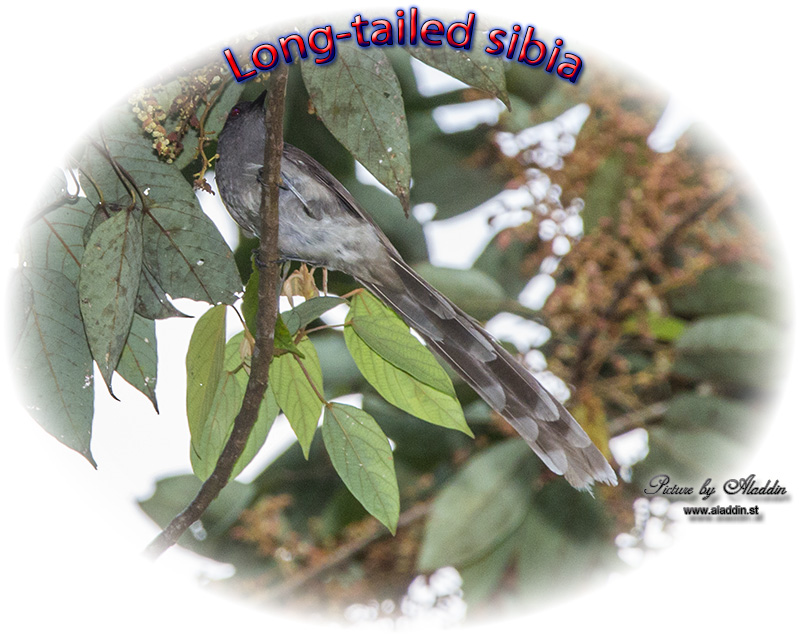 The Long-tailed Sibia (Heterophasia picaoides) is a species of Leiothrichidae from Southeast Asia. The species was once placed in the large family Timaliidae, but that family is sometimes split with this species being placed with the laughingthrushes in the family Leiothrichidae.

The species is sometimes treated as the only species in the genus Heterophasia, with the other species being placed in the genus Malacias.

Distribution and habitat
The Long-tailed Sibia is found from the Himalayas through South East Asia and Sumatra. It is found in evergreen forest, oak and pine forests, secondary growth, scrub with large trees and forest edge habitats.



Range map from www.oiseaux.net - Ornithological Portal Oiseaux.net
www.oiseaux.net is one of those MUST visit pages if you're in to bird watching. You can find just about everything there
Listen to the Long-tailed Sibia
Conservation status
IUCN Red List
of Threatened Species. Version 2013.2.
International Union for Conservation of Nature. Retrieved 26 November 2013.
From Wikipedia, the free encyclopedia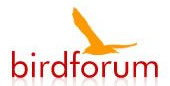 Sighted: 2 July 2017
Location: Genting Highlands


Long-tailed Sibia - 2 July 2017 - Genting Highlands
Long-tailed Sibia - 2 July 2017 - Genting Highlands




PLEASE! If I have made any mistakes identifying any bird, PLEASE let me know on my guestbook



You are visitor no.
To www.aladdin.st since December 2005
Visitors from different countries since 26th of September 2011