PLEASE! If you see any mistakes, I'm 100% sure that I have wrongly identified some birds.
So please let me know on my guestbook at the bottom of the page
The Blyth's hawk-eagle (Nisaetus alboniger) (earlier treated as Spizaetus) is a medium-sized bird of prey. Like all eagles, it is in the family Accipitridae.

It can be found in the Malay Peninsula, Singapore, Sumatra and Borneo. It is a bird of open woodland, although island forms prefer a higher tree density. It builds a stick nest in a tree and lays a single egg.



Range map from www.oiseaux.net - Ornithological Portal Oiseaux.net

www.oiseaux.net is one of those MUST visit pages if you're in to bird watching. You can find just about everything there



It is a fairly small eagle at about 51–58 cm in length. Adult has a thick white band on uppertail and undertail, all black above, black spotted breast, barred below. It has a prominent crest like the bazas. Juvenile is dark brown above, and has a light brown head and underparts.

The common name commemorates Edward Blyth (1810–1873), English zoologist and Curator of the Museum of the Asiatic Society of Bengal.



Listen to the Blyth's hawk-eagle





Conservation status
IUCN Red List
of Threatened Species. Version 2013.2.
International Union for Conservation of Nature. Retrieved 26 November 2013.
From Wikipedia, the free encyclopedia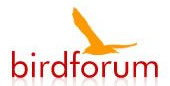 Sighted: 2 July 2017
Location: Genting Highlands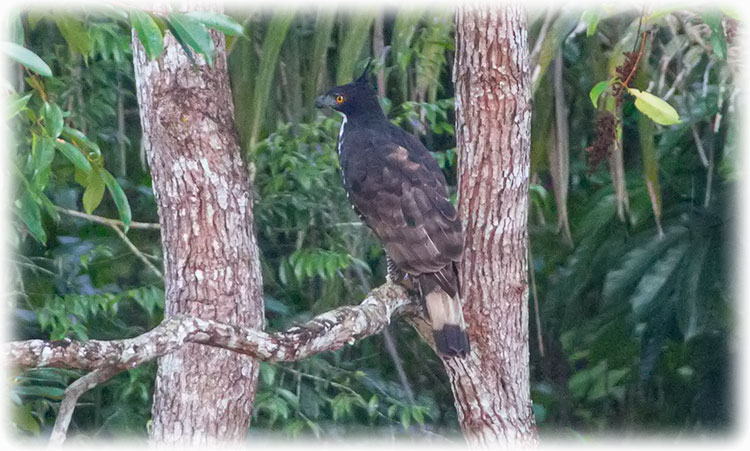 Blyth's hawk-eagle - 2 July 2017 - Genting Highlands




PLEASE! If I have made any mistakes identifying any bird, PLEASE let me know on my guestbook



You are visitor no.
To www.aladdin.st since December 2005
Visitors from different countries since 26th of September 2011