Kata Tjuta


Kata Tjuta, sometimes written Tjuṯa (Kata Joota), and also known as Mount Olga (or colloquially as The Olgas), are a group of large domed rock formations or bornhardts located about 365 km southwest of Alice Springs, in the southern part of the Northern Territory, central Australia. Uluru, 25 km to the east, and Kata Tjuta / Mount Olga form the two major landmarks within the Uluru-Kata Tjuta National Park.

The 36 domes that make up Kata Tjuta / Mount Olga cover an area of 21.68 km2, are composed of conglomerate, a sedimentary rock consisting of cobbles and boulders of varying rock types including granite and basalt, cemented by a matrix of sandstone.

The highest point, Mount Olga, is 1,066 m above sea level, or approximately 546 m above the surrounding plain (198 m higher than Uluru). Kata Tjuta is located at the eastern end of the Docker River Road.


A panorama of Kata Tjuta / Mount Olga. The Pitjantjatjara name Kata Tjuta means 'many heads'.


The alternative name, The Olgas, comes from the tallest peak, Mt. Olga. At the behest of Baron Ferdinand von Mueller, Mt. Olga was named in 1872 by Ernest Giles, in honour of Queen Olga of Württemberg (born Grand Duchess Olga of Russia, daughter of Tsar Nicholas I). She and her husband King Charles I of Wurttemberg had marked their 25th wedding anniversary the previous year by, amongst other things, naming Mueller a Freiherr (baron), making him Ferdinand von Mueller; this was his way of repaying the compliment.

There are many Pitjantjatjara Dreamtime legends associated with this place and indeed everything in the vicinity including Uluru / Ayers Rock. A number of legends surround the great snake king Wanambi who is said to live on the summit of Kata Tjuta / Mount Olga and only comes down during the dry season. The majority of mythology surrounding the site is not disclosed to outsiders, and in particular, women. As is the custom, should women become known to the "men's business" they are susceptible to violent attacks, even death.

From Wikipedia, the free encyclopedia
SEIT Kata Tjuta Domes


You will travel to Uluru - Kata Tjuta National Park to a place where unique flora and fauna thrive, Kata Tjuta (The Olgas).

Here your guide will reveal the many attributes of this diverse environment and describe the cultural significance of Kata Tjuta as a sacred Aboriginal men's ceremonial site.

Arriving at Walpa Gorge you will walk between the mighty conglomerate domes and hear how these 36 domes that make up Kata Tjuta have evolved over millions of years.

Take time to listen to the wind (Walpa) far above and view the scale of the rock walls that surround you.

The spirituality of this amazing location embraces everyone who ventures here.
Wednesday 27th of July 2016 and we leave Ayers Rock Resort and Emu Walk Apartments behind. I'm together with a couple from Spain and one couple form Australia. We were picking up two
more passengers but they were a NO SHOW and I was happy. More space for us in the van.

We had a French girl in cowboy hat as a Guide. I will see Kata Tjuta/ The Olgas today and tomorrow morning I will be on the SEIT Uluru Highlights to see the Ayers Rock/ Uluru.

Departing 06:15 and yet another morning and I have to wake up at 5 o'clock. But today it is Kata Tjuta and it is about 45 minutes to drive there. We will walk up the Walpa Gorge. And as no surprise they call the walk for:

Walpa Gorge Walk
2.6 km return/1 hour
This short, easy stroll leads up a rocky, gentle slope and then into a shady, moist gully.
It ends on a viewing platform between the towering domes.

So it promise to be an exciting afternoon. And I was happy when our Guide told us that we would be back at the hotel at 16:45. I was hungry as I had not have had anything to eat since 5 o'clock this very morning. So I was not only excited to go see the Kata Tjuta, I was also excited to come back to my room at Emu Walk Apartments


We're passing Kata Tjuta
We can see Uluru
Arriving to Kata Tjuta
We can see the end of the Walpa Gorge
I reach the platform at the end of the Walpa Gorge


I reach the end of the Walpa Gorge Walk and I take a few pictures from the platform before I start to walk back. My group is arriving when I'm leaving. I took off leaving them behind when we
arrived to Kata Tjuta as I want to walk alone. I might get lucky to see some wild life.

I always check the passengers and I love to see old people and I hate to see a lot of young people. The young people are more like running
when we are supposed to walk. But "old timers" are also very dangerous. It can turn out that a bunch of 70 years old takes of like they have fire in their asses and what an embarrassment to be left behind by a bunch of "old timers" with canes and crutches. So to walk alone is preferable.

I saw some birds, I could hear more birds. But they were far away and I never got any pictures. And the birds is also an excellent excuse to walk alone. No need for me fellow passengers to see me huffin' and puffin' my way through the gorge.


The end of the gorge from the platform
I start to walk back to the parking lot

We were back at the van and we would make one more stop to get a picture of Kata Tjuta from a distance. Just a few minutes and I would be back to my room for some smoked salmon and diet drinks. Our Guide helped us with our selfies and we were soon on our way back to Ayers Rock Resort and smoked salmon and a shower.

It had been a very nice trip and our Guide had been very good and my fellow passengers were nice. So it had been an, no, yet an excellent day here in Australia. Well, I had to wake up at 5 o'clock, same tomorrow morning. Nothing I'm looking forward to.


Our Guide is helping us out of the van
Leaving Kata Tjuta behind
We can see Uluru


My alarm is set to go off at 5 tomorrow morning and by clicking HERE you will soon find out how the adventure at the Ayers Rock turned out. I don't know about you, but I'm delirious by anticipation. Yet another day in the Australian wilderness.


OK, it has come to my knowledge that we have senior citizens visiting my web page. How hard can it
be? So it's not very easy for them to see the blue coloured links to the next page.

Jiffy (also jiff)


noun [in SING.] informal a moment: we'll be back in a jiffy.

ORIGIN late 18th cent.: of unknown origin.

So as you understand, in a jiff pretty much depends on your internet.

So I put a "Next" button here and I hope that there isn't any problem to understand how to use the button. So just CLICK the "Next" button on your left hand side and you will be on the next page in a jiff!
Marunong ka mag-tagalog? Walang problema! Magpunta sa kabilang pahina pindutin ang "NEXT" button sa itaas


Faites vous parlez le français? Pas de problème! Pour arriver à la page suivante faites s'il vous plaît un déclic le bouton "Next" ci-dessus!


Haga usted dice el español? No hay problema! Ver la siguiente página sólo hacer clic el botón "Next" encima!


Farla parla l'italiano? Non problemi! Per vedere la prossima pagina lo scatto per favore giusto Il bottone "Next" sopra


Sprechen sie Deutsch! Kein problem! Wenn Sie die folgende Seite sehen wollen gerade klicken der Knopf "Next" oben!


คุณพูดภาษาไทยได้ไหม ไม่มีปัญหา ถ้าคุณต้องการไปหน้าถัดไป ให้กดปุ่ม "Next" ข้างบนนี้


Вы говорите по-русски? NJET PROBLEMA! Просто нажмите синюю кнопку "Next" с левой стороны и Вы моментально переместитесь на следующую страницу!


E ni Svenskar och inte förstår Engelska så ska ni skämmas. J och Björn, med det menar jag inte att alla mina stavfel ska ältas varje gång vi träffas.


Well, the flag of Skåne, just a BONUS flag.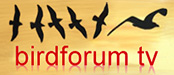 You are visitor no.
To www.aladdin.st since December 2005
Visitors from different countries since 26th of September 2011